This article is in partnership with The Rock Snowpark.
Winter is coming. At The Rock Snowpark, however, that's cause not for hibernation but for celebration as the snowy hot spot will welcome winter in with its first-ever Winter Kicker seasonal movie screening spectacular on Saturday, Nov. 5.
"Here at the ski hill, we all embrace winter – obviously it's our season, it's our go-time – so we want other people to be excited just like we are when we're able to turn the snow guns on, start making some snow, push out those piles, get people to come out and enjoy the activity that we all love so much. And hopefully introduce that activity to people who never thought they'd come out skiing," said Riley May, The Rock Snowpark general manager. "It's cold in Wisconsin, but there's a ton of great activities to do – and we're right here, 15 minutes south of Downtown Milwaukee."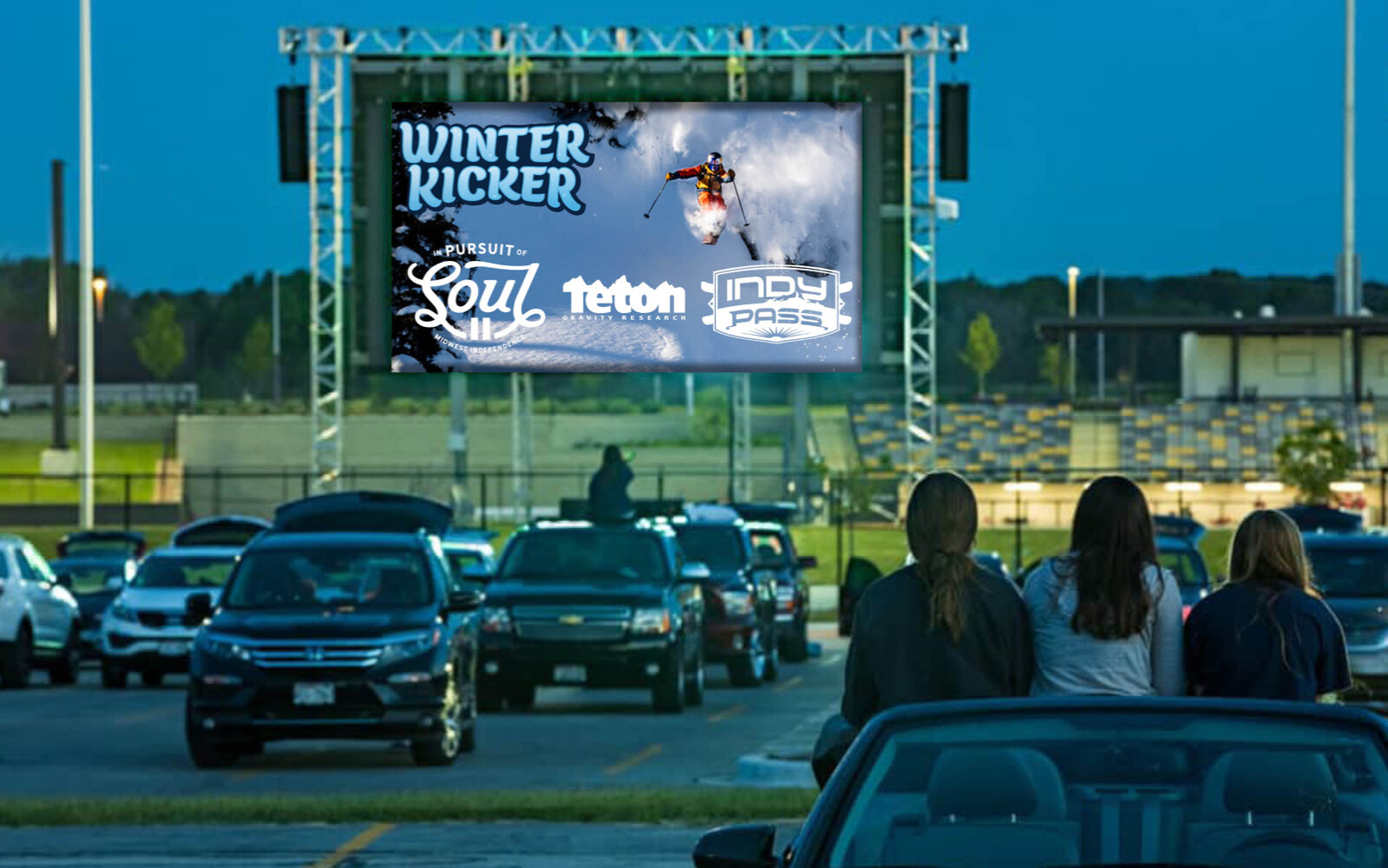 Kicking things off at 4:30 p.m., the Winter Kicker will celebrate all things snowboarding, skiing, tubing and wonderfully wintry – headlined by a drive-in double feature at the neighboring Milky Way Drive-In movie screen, showing two (literally) cool extreme sports docs that'll bring sweet snowy action to the hill even if the forecasts are frost free.
The feature presentation of the night is "Magic Hour," a documentary from renowned snow sports production company Teton Gravity Research following incredible skiiers as they attempt to conquer some of the planet's most mesmerizing and intense vistas. Whether you're a hardcore fan of downhill, a supporter of action sports docs like "Free Solo" or anywhere in between, the film should be a thrill.
"It's some of the best athletes in the world for skiing and snowboarding conquering some of the biggest mountains in the world, which is really unique and entertaining to watch," May said.
The opening feature will hit just as hard and hit close to home: "In Pursuit of Soul II," another Teton Gravity Research production this time traveling the Midwest to discover small independent ski hills and resorts that bring the thrills of downhill to places more known for their flat fields. Together, the two docs will show audiences incredible heights both near and new – plus some of the even more incredible people taking them on and making them happen.
In addition to the movies, the Winter Kicker will feature all sorts of off-screen action as well – including a number of raffles giving away nifty prizes such as an Indy Pass (aka a massive ski pass that offers two days of snowhill action across more than 100 venues all around the country), Teton Gravity Research gear, an exclusive ride on the venue's snow groomer, swag from Sierra Nevada Brewing Comapny, The Rock Snowpark gift certificates and much more that'll put the "win" into your upcoming winter. And if you work up an appetite from just watching all that on-screen snowboard action, the Winter Kicker will also host a number of food trucks and beverage stands to fuel the fun.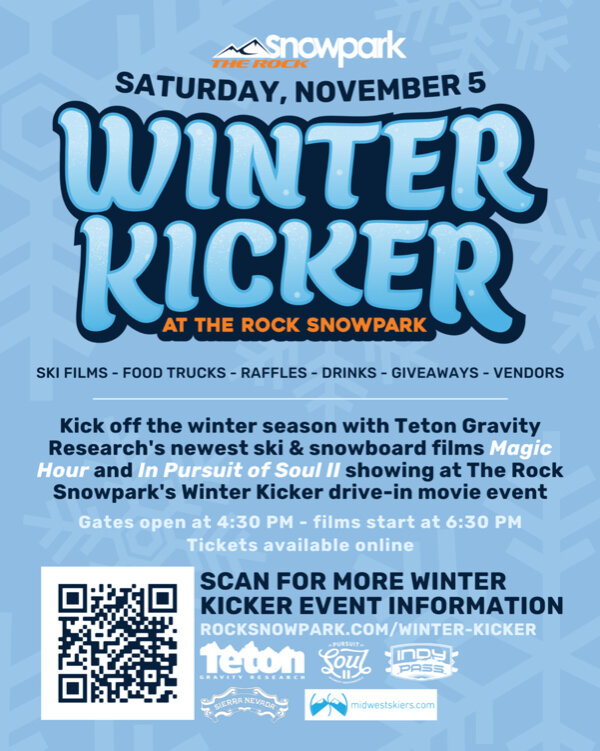 Tickets for the Winter Kicker are on sale now at The Rock Snowpark's website. General admission tickets cost $30 per vehicle online or $45 per vehicle at the gate, with each attendee receiving a raffle ticket and a giveaway item with their admission. VIP packages are also available as well, offering the raffle ticket and the giveaway item plus four drink tickets for the Snowpark bar and some bonus gear.
For more information on the event, visit the Winter Kicker's website – and here's to starting the Great Milwaukee Winter on a winning note in November!
As much as it is a gigantic cliché to say that one has always had a passion for film, Matt Mueller has always had a passion for film. Whether it was bringing in the latest movie reviews for his first grade show-and-tell or writing film reviews for the St. Norbert College Times as a high school student, Matt is way too obsessed with movies for his own good.
When he's not writing about the latest blockbuster or talking much too glowingly about "Piranha 3D," Matt can probably be found watching literally any sport (minus cricket) or working at - get this - a local movie theater. Or watching a movie. Yeah, he's probably watching a movie.