June is that brief time in Milwaukee when the weather is great. You can leave the windows open, forget about the AC, and even spend some quality time in your backyard soaking in the start of the season.
Here are a few items I'm enjoying this month that make it even cooler by the lake.
It's hard to say if an air purifier really works, so sometimes you have to take the manufacturer at its word. As someone with two cats and a dog who all like to jump on my bed, one can see why my bedroom might get a little, uh, stale. But changing out filters on air purifiers is a pain, so I really do like the Airfree Tulip. You just plug it in and leave it. No sound, no filters to change, and it works in rooms up to 450 square feet. According to the company, their patented Thermodynamic TSS technology destroys mold, dust mites, bacteria, viruses, pollens, pet dander, tobacco and other organic allergens. All I know is that my bedroom smells less like pets.
The exact model I own is discontinued on Amazon, but this aromatherapy oil diffuser has more than 15,000 positive reviews, so it's probably a good one. I use mine right before bed with peppermint oil to usher in a good night's sleep. With multiple colors and auto shut-off, it's a good way to set the mood for relaxation. And it cools down my bedroom just a little, too.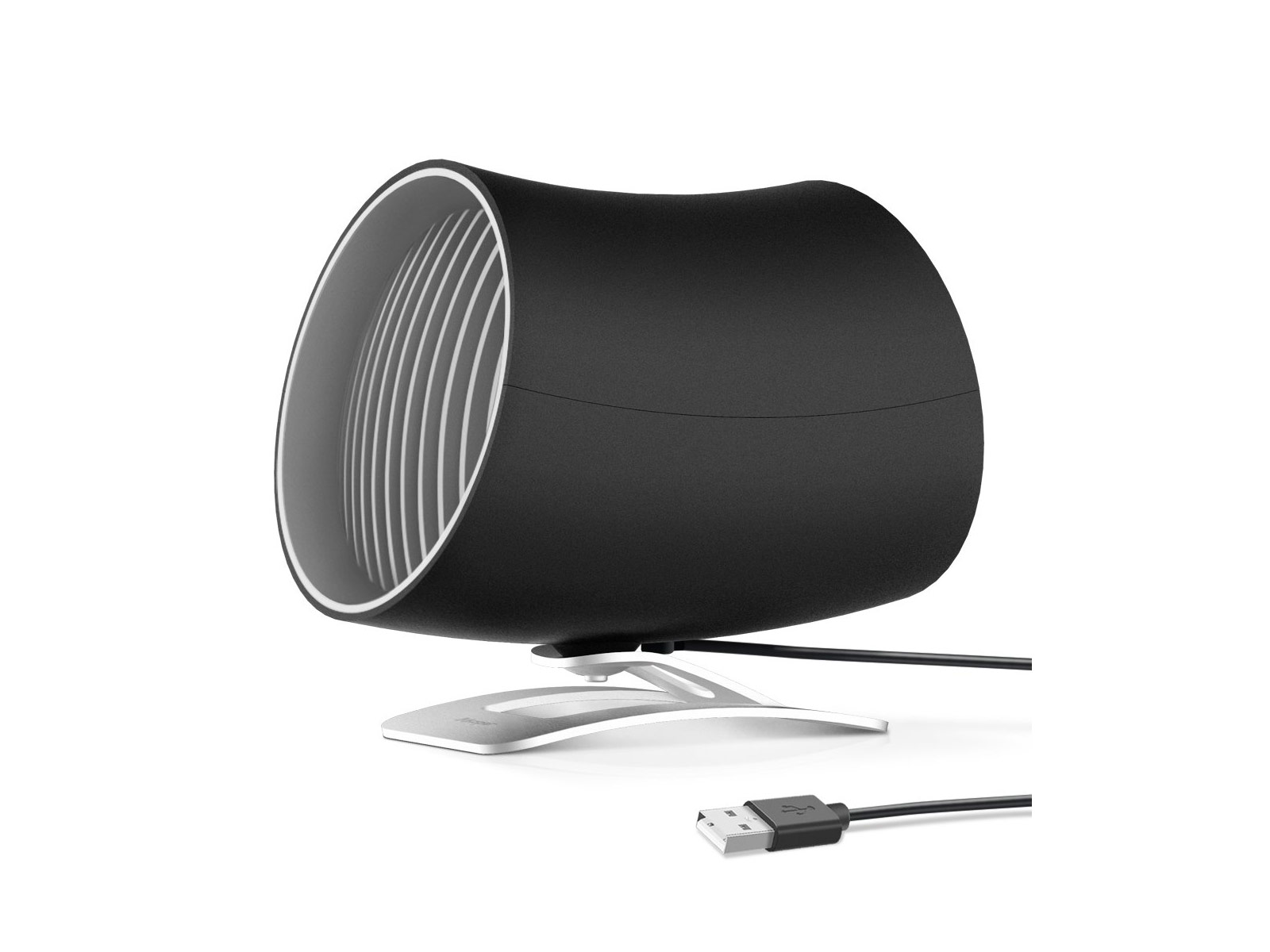 You can use this cool-looking fan at your desk, but I have mine attached to my USB hub next to my bed. It's not a super powerful fan, but it's nice to have a little bit of breeze blowing before you crank up the AC later this summer.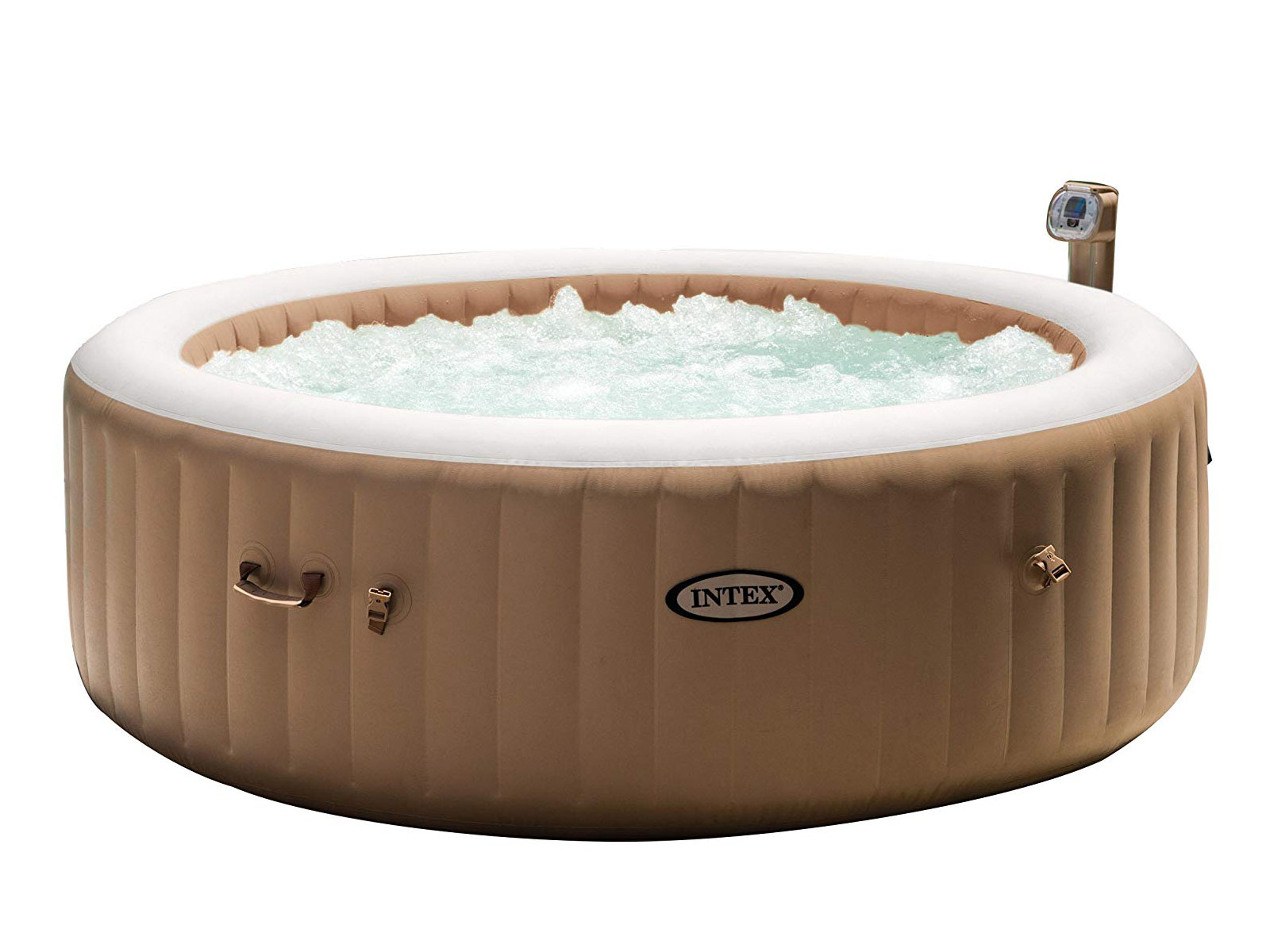 I've always wanted a hot tub, but I'm not the kind of guy who can plunk down $10,000 for something so self-indulgent. I can, however, plunk down $400 for a hot tub that is actually pretty good. Made out of the rubber you see in bouncy houses, it's durable and big enough for about four adults. At this price, don't expect the heater to have enough power to keep the hot tub going past October in our climate, but it really is at least semi-portable. You could put this thing in your basement during the winter, then bring it back outside in spring. I was suspicious when I bought it in June of 2017, but it's served me for a few years. My biggest issue is that heater doesn't hold the temperature at 104 degrees while the jets are going, but you should be able to get a good 30-minute soak before the water cools to the temperature of bathwater.
Andy is the president, publisher and founder of OnMilwaukee. He returned to Milwaukee in 1996 after living on the East Coast for nine years, where he wrote for The Dallas Morning News Washington Bureau and worked in the White House Office of Communications. He was also Associate Editor of The GW Hatchet, his college newspaper at The George Washington University.
Before launching OnMilwaukee.com in 1998 at age 23, he worked in public relations for two Milwaukee firms, most of the time daydreaming about starting his own publication.
Hobbies include running when he finds the time, fixing the rust on his '75 MGB, mowing the lawn at his cottage in the Northwoods, and making an annual pilgrimage to Phoenix for Brewers Spring Training.