It's March, which means Bar Month at OnMilwaukee, and, as always, there are plenty of quaffs and related objects worth checking out. Here, we will take a look at some of them.
Cin cin!
Drinking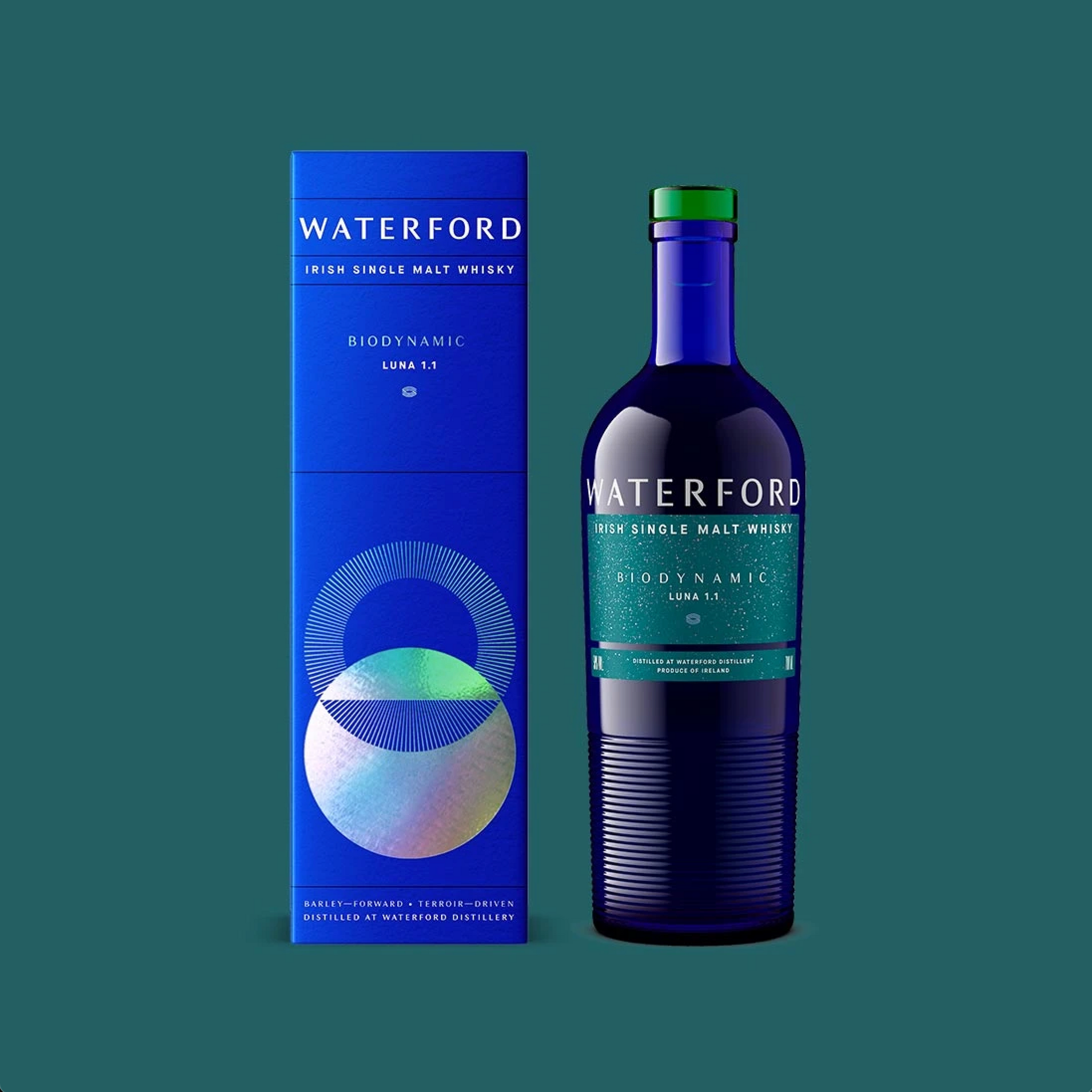 I've long been interested in the drams from this terroir-driven distillery, which creates expressions with grain from single farms as proof that soil, microclimate and place affect whiskey as they do wine. As I wrote last November, whether or not you believe it (and I'm inclined to), the results are intriguing and great whiskeys. I got to taste one of the expressions for that November post and soon after I was at Binny's in Chicago were I saw more. So, I just had to try. Thus, I tasted four more expressions – Biodynamic: Luna 1.1, Single Farm: Lakefield 1.1, Single Farm: Hook Head 1.1 and The Cuvee (with grain from 25 organic farms in one batch), aged between three years, two months and a day and four years, six months and 10 days.
Tasted separately at different times, you might not recall which was which, but to do a comparative analysis, each has its own qualities and each is top-notch. Whether the difference is down to the difference in aging times, the variations in the wood and the malting process, or the terroir is not easy to discern as a casual drinker.
But I believe it all factors in, and if you love (especially Irish) malt-forward, rich, sometimes oily, sometimes spiced with cinnamon or black pepper, with vanilla custard and dried fruit flavors, you won't go wrong choosing any of the five Waterfords I've had the pleasure of exploring.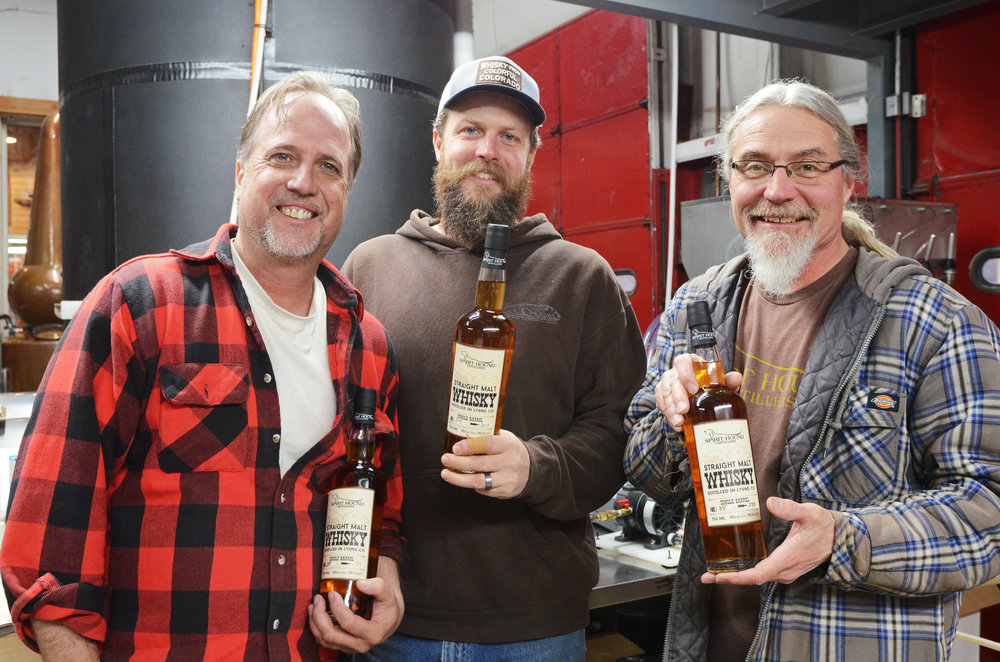 Made in Colorado with Colorado malt – some peated – and aged two years in new charred oak – this creamy rich single malt earned a 94 in "Jim Murray's 2022 Whisky Bible," which is pretty impressive for an American single malt. It's easy to see why with its light peat overlaying oak, caramel and butterscotch with a hint of spice and tropical fruit flavors.
If you need to be reminded that there's more to American whiskey than bourbon, rye and Tennessee, and that single malts are becoming ever more popular, check this one out. It's a bit young, but I suspect they'll release older versions as time passes, which can only help boost the complexity of an already solid dram.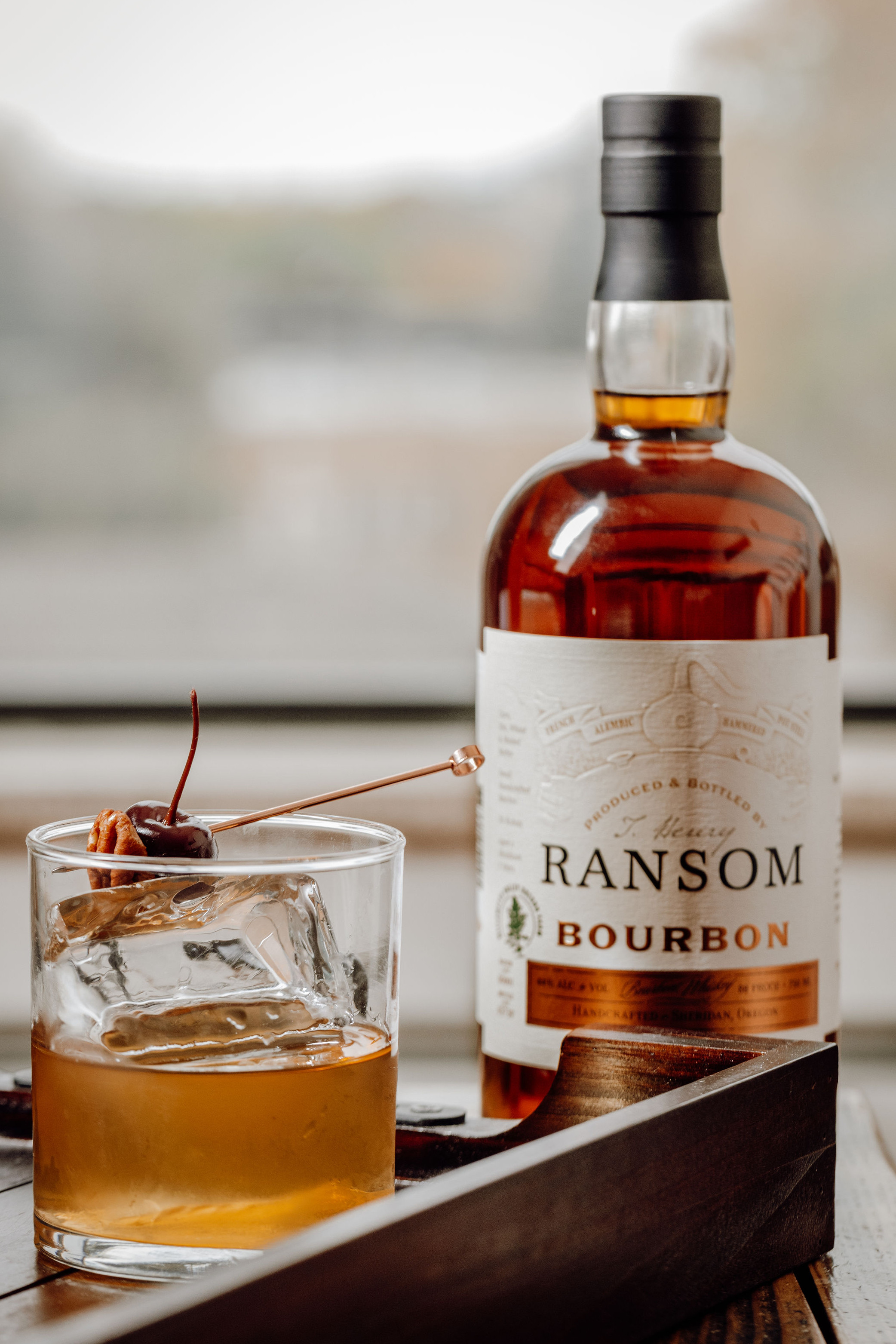 Known for its wines and Old Tom Gin, The Great Oregon Wine Co & Distillery has released the first batch T. Henry Ransom bourbon, made on an organic farm and distillery in the Coastal Mountain Range.
The whiskey is a blend of bourbons distilled on-site and from MGP in Indiana and aged at least two years, Ransom also includes some 12-year-old barrels of Oregon whiskey, distilled in French alembic pot stills. Once the distiller has enough stock of its own, Ransom will phase out the MGP juice in this 66 percen corn, 23 percent rye, 6 percent wheat and 4 percent malted barley, 88 proof bourbon.
The prominent corn note is laced with a good deal of peppery rye, as well as dried citrus and cacao and a honeyed mouthfeel.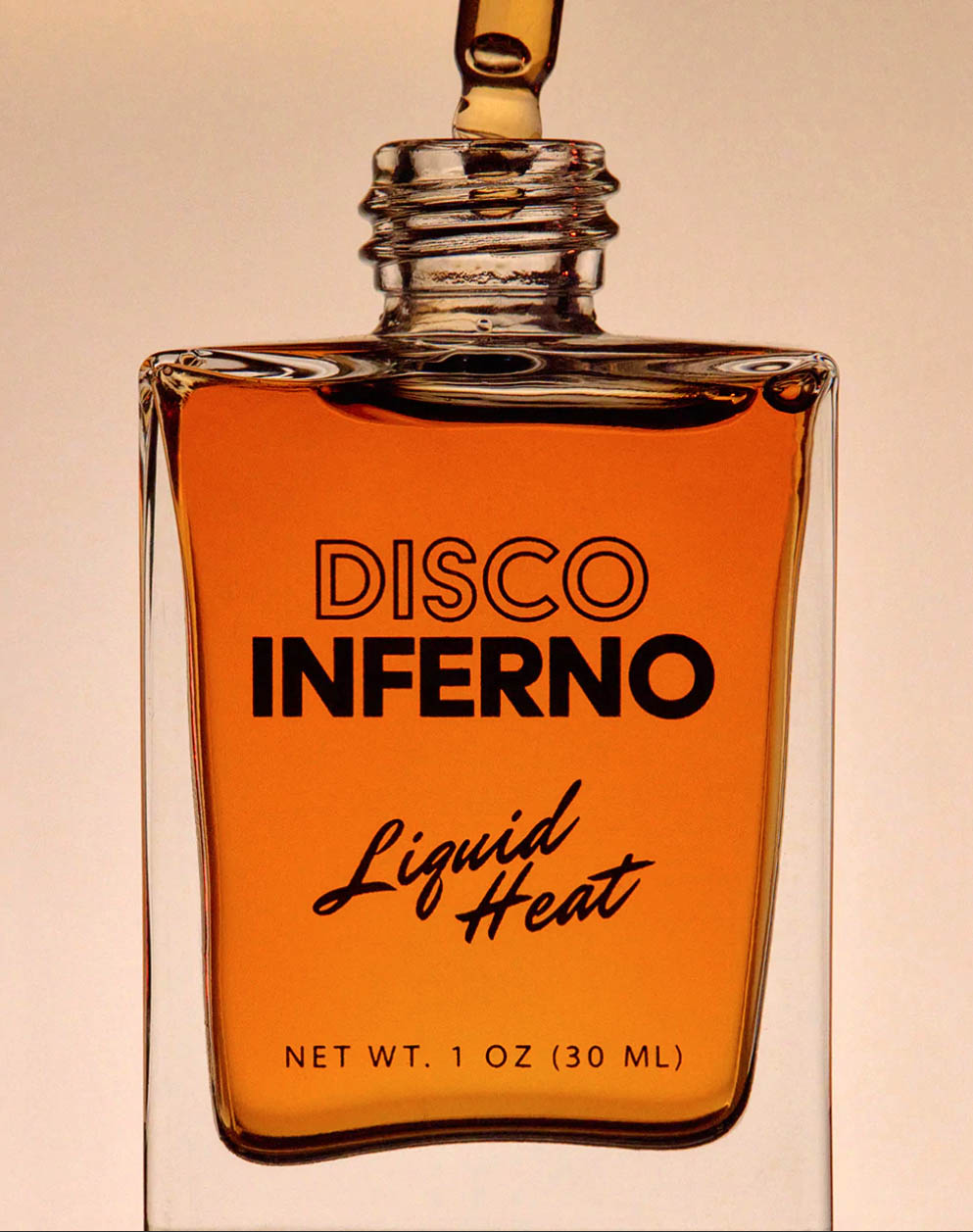 This collab between L.A.-based luxury ice company Disco Cubes (founded by Milwaukee expat Leslie Kirchhoff) and Brew City's Bittercube, is an easy way to spice up your cocktails. Rosewater and sea salt are laced with Bird's Eye, Scotch Bonet, Aji Panca and Chiltepin pepper to create an incendiary base that's then dosed with cinnamon and Euphrates mint to adding a tingling coolness. This complex little juice that will add depth and a little fire to everything from beer to sparkling wine to cocktails.

A cigarette-box-style accompaniment, includes some dried chilis and a lighter. Elevate your margarita or, especially, bloody with a few drops of Disco Inferno, and set your night on fire.
Corvo Irmàna Frappato Terre Siciliane IGT 2020 ($12.99)
Not as well known as the Italian big boys, like Nebbiolo, Sangiovese and Primitivo, Frappato – long a blending grape that's now in the spotlight – grows in the area around Sicily's Mount Etna volcano and is medium-bodied, velvety soft, with smooth tannins, a touch of spice and a deep fruity aroma.
Corvo has this great example that's a bargain at just about $12. Pair it with the expected cheese, pizza and red meat, but don't be afraid to give it a swirl with chicken, too.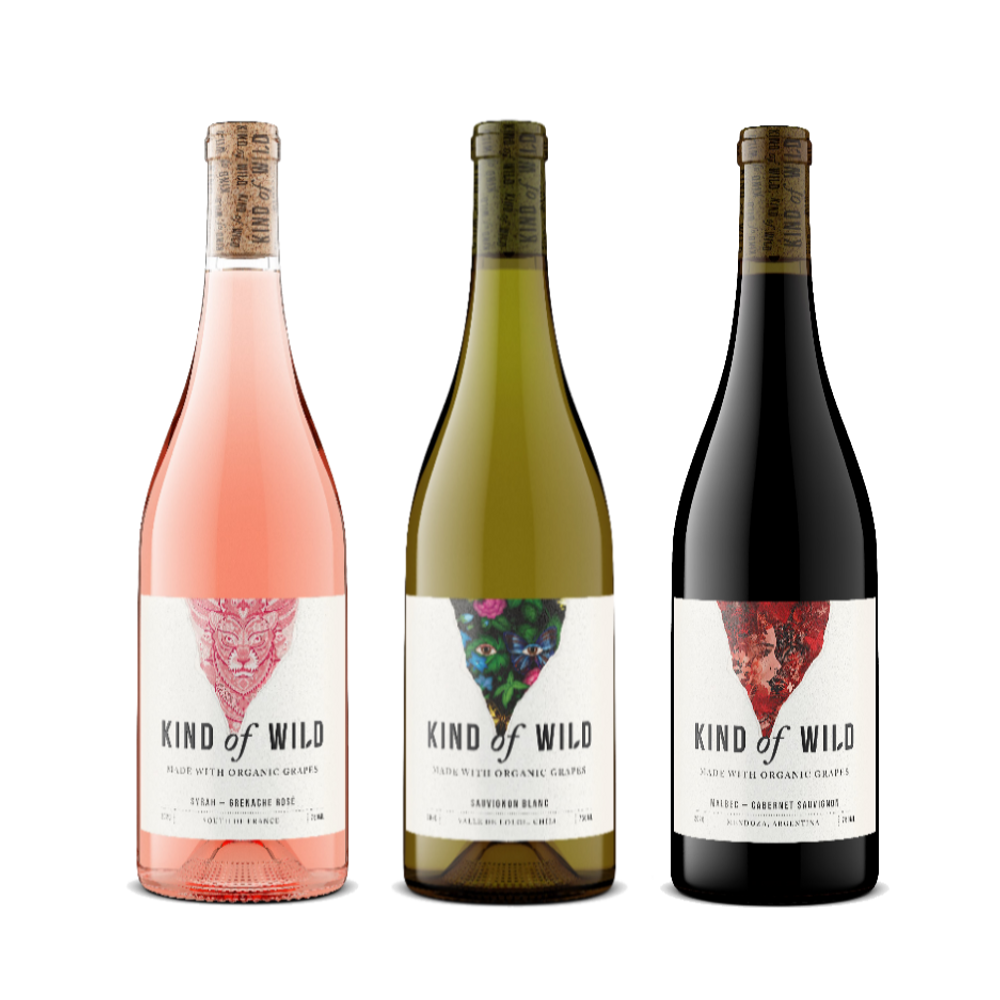 Kind of Wild offers a collection of certified organic and vegan wines made around the world, including in France, Austria, Argentina, Italy, Spain and Chile. Pesticide-free, herbicide-free, additive-free, and in lighter packaging.
Choose from a Montepulciano d'Abruzzo DOC, Gruner Veltliner, Sauvignon Blanc and some red blends.
The Montepulciano is juicy and oaky, the French rose blend of Syrah and Grenache is light and floral and the Spanish Tempranillo and Garnacha blend is rich and complex.
Tasty wines that are treading gently on the land. What more could you ask for?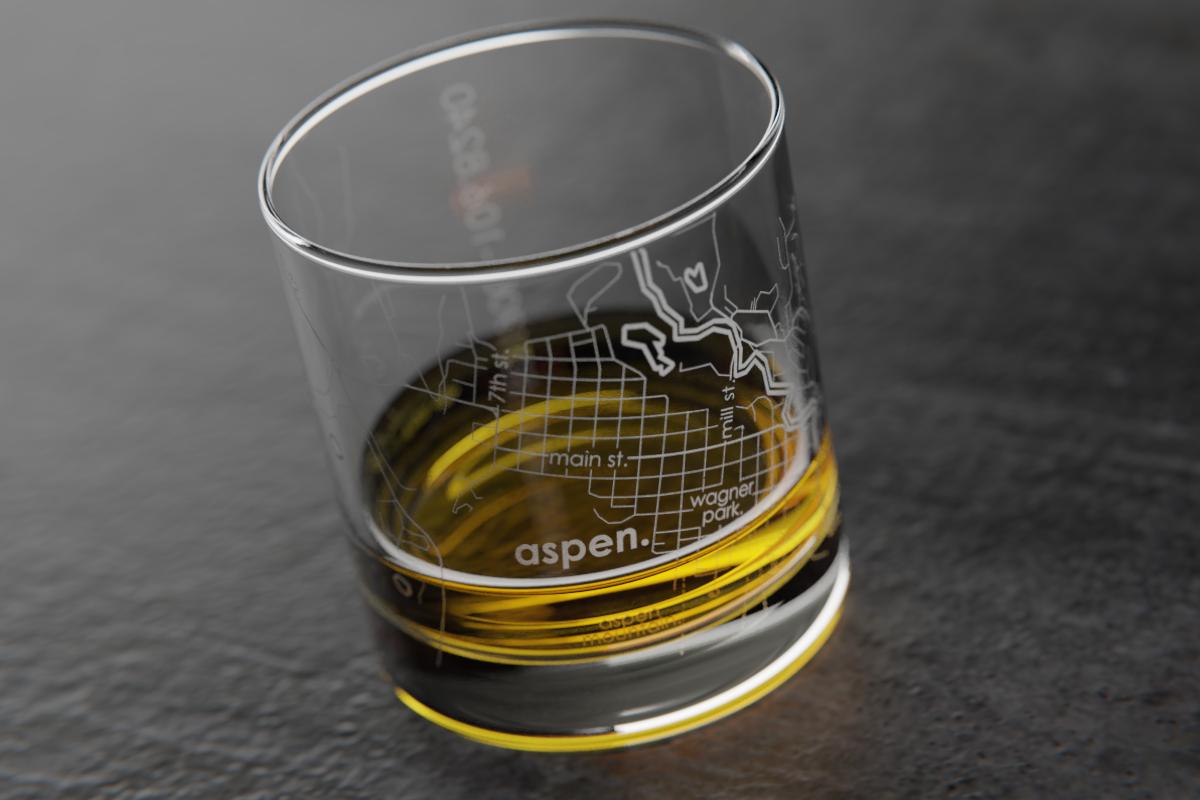 Up the ante on your bar cart with these glasses from Well Told. Featuring an intricately etched map of any town or city in the United States, these glasses will be sure to spark conversation. According to the description, "Choose the town you grew up in, went to college at, met your sweetheart, had that amazing vacation." I, of course, chose Milwaukee. - Andy Tarnoff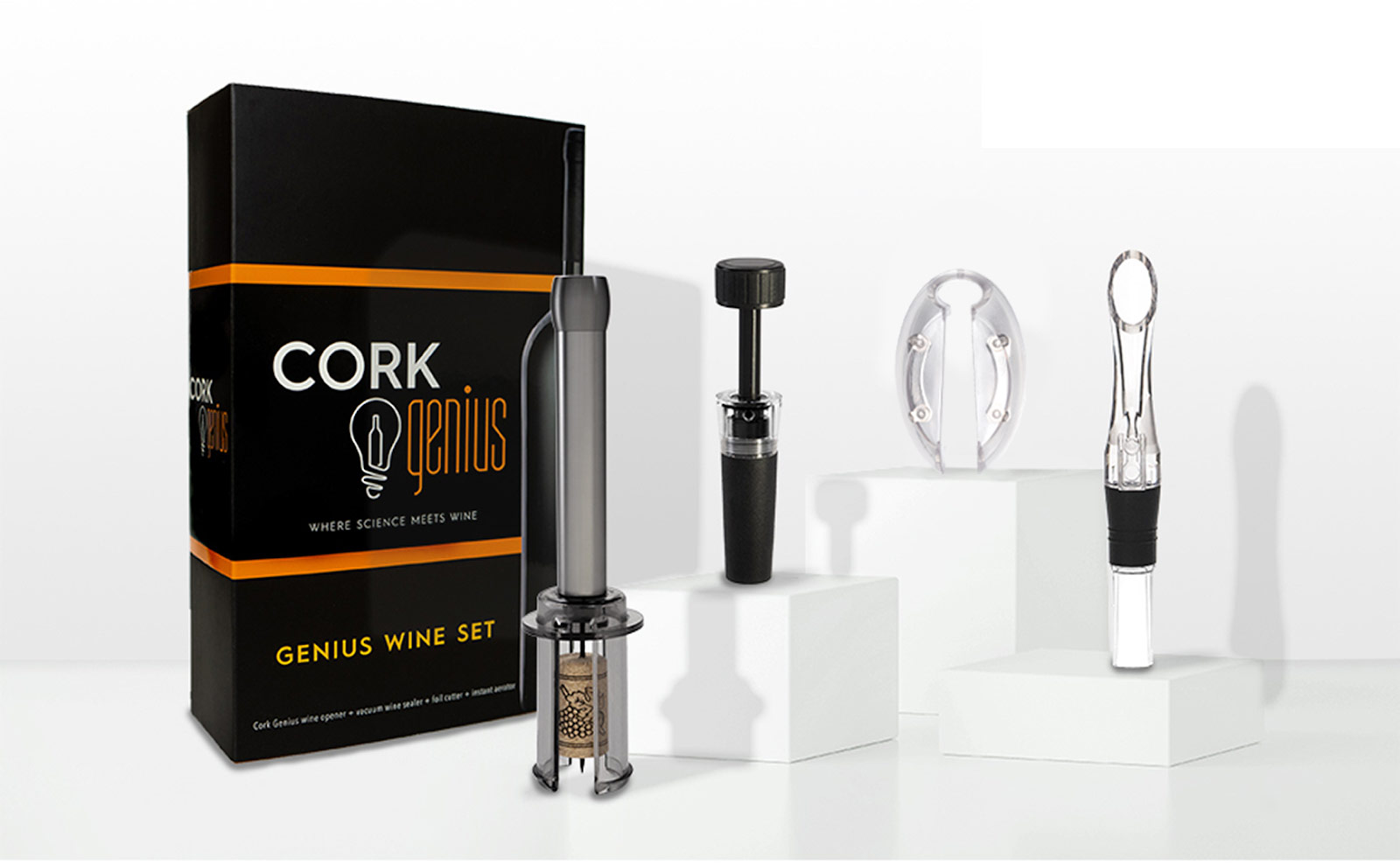 Here's a fun way to make tippling more festive. Just when you think you've seen every way to open a wine bottle, check this out. The Cork Genius uses a needle to pierce the cork and injected air underneath, causing it to pop out easily and quickly. It's a very impressive party trick, and you'll never use a corkscrew again. - Andy Tarnoff
Living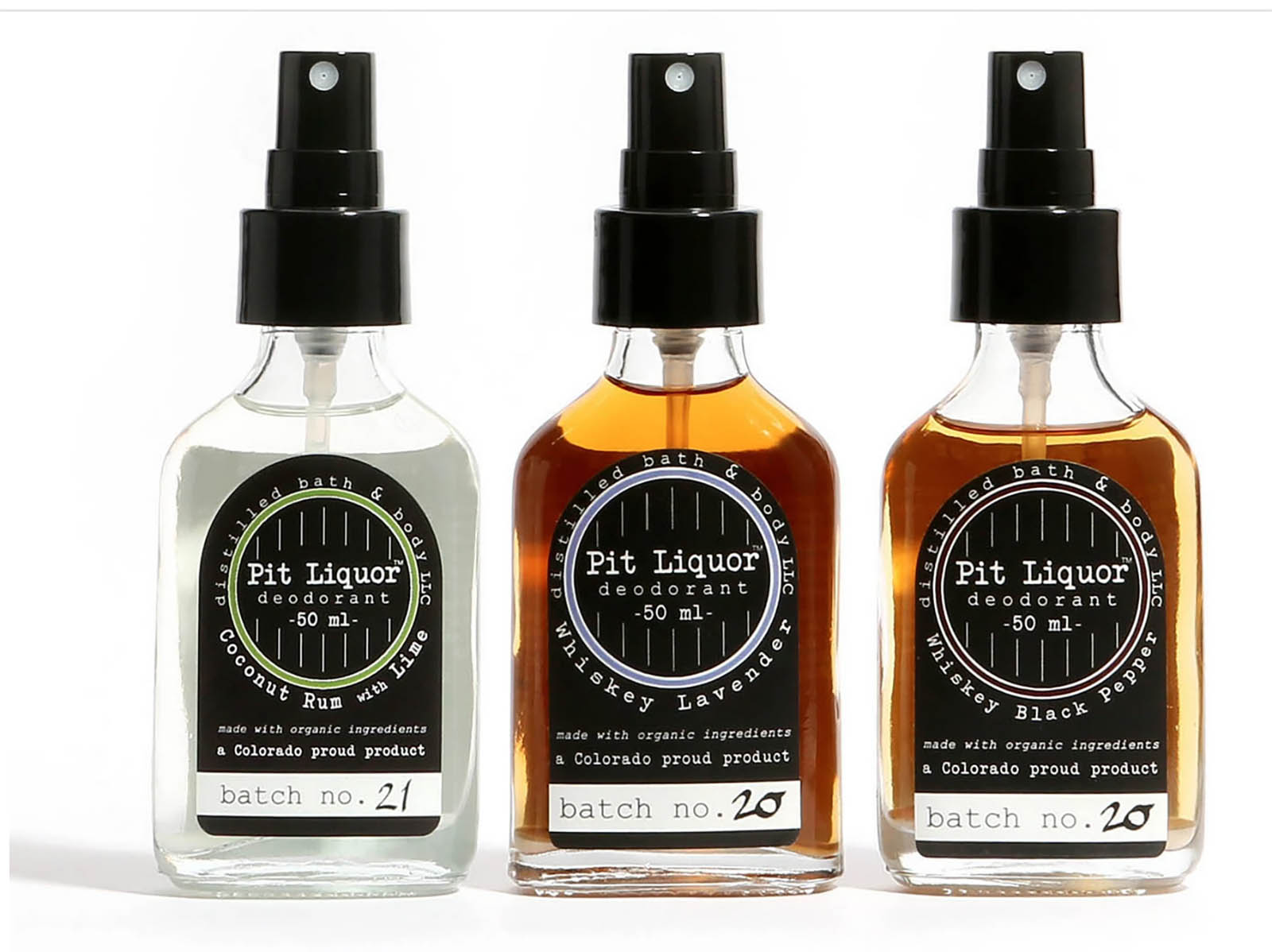 You did not read that wrong. Colorado-based Pit Liquor makes booze for your underarms. Choose from the spicy Whiskey Black Pepper and the sweeter Whiskey Vanilla, or the lighter, more tropical Coconut Rum with Lime, which is heavy on the lime. There's also the more floral Whiskey Lavender.
Give your pits a couple good sprays, give it a few seconds to let the alcohol evaporate and your good to go. Don't worry, you won't smell like booze.
Why? Well, according to the website, "We don't mess around with toxic ingredients, wasteful packaging, or products that don't work. Our deodorants are made with overproof whiskey and vodka, because nothing kills bacteria better."
Plus, a portion of every sale is donated to the Tolos Project, which offer micro-loans and helps people cover their medical costs in Guinea-Bissau, West Africa.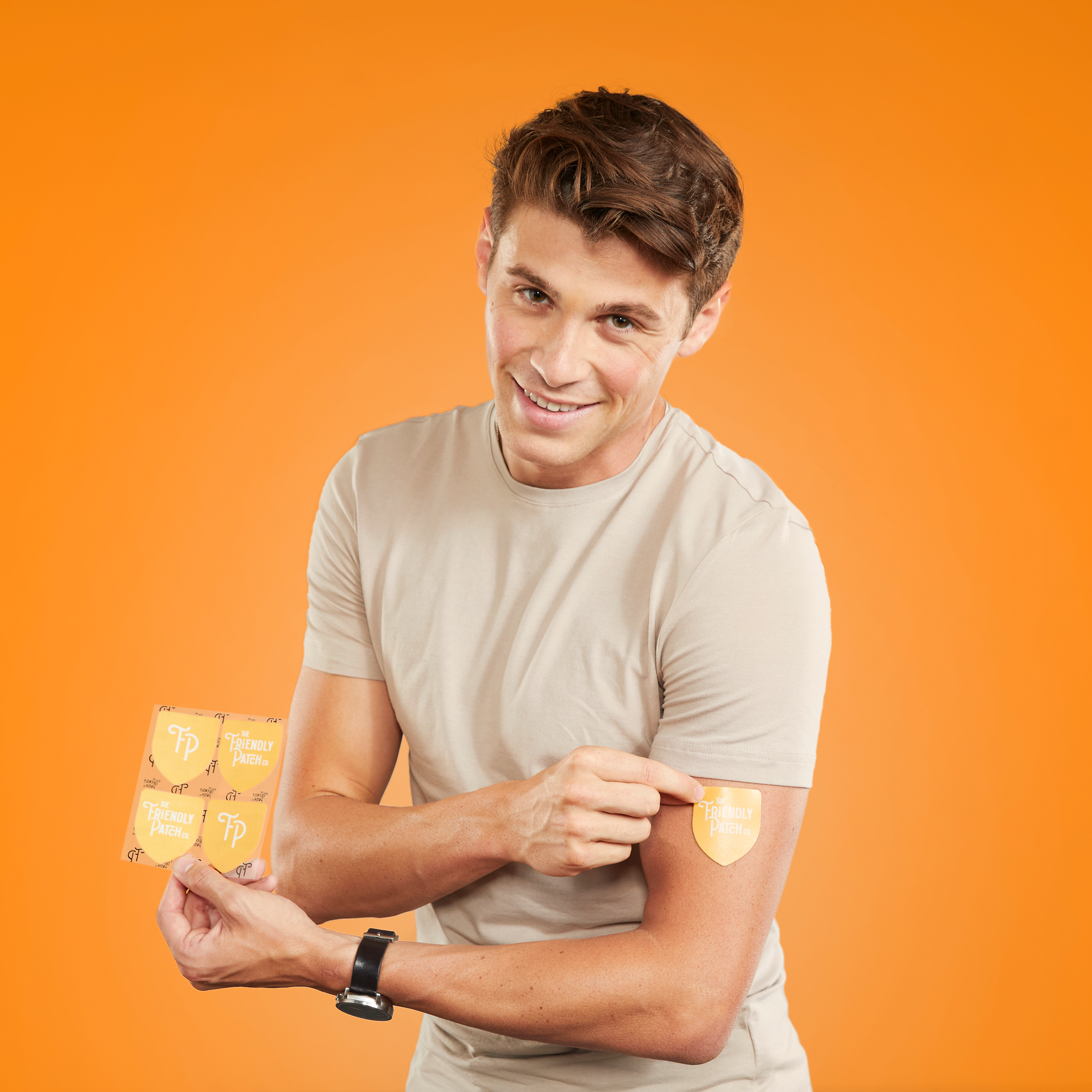 Obviously, the best solution for a hangover is drink less. If that is off the table, try some vitamins, like the ones included in the wearable Friendly Patch. Stick one to your wrist for 12 hours of caffeine, Milk Thistle Extract, Green Tea Extract, and B-complex vitamins. Your mileage may vary, but we found this patch to make the morning after a little less horrible. - Andy Tarnoff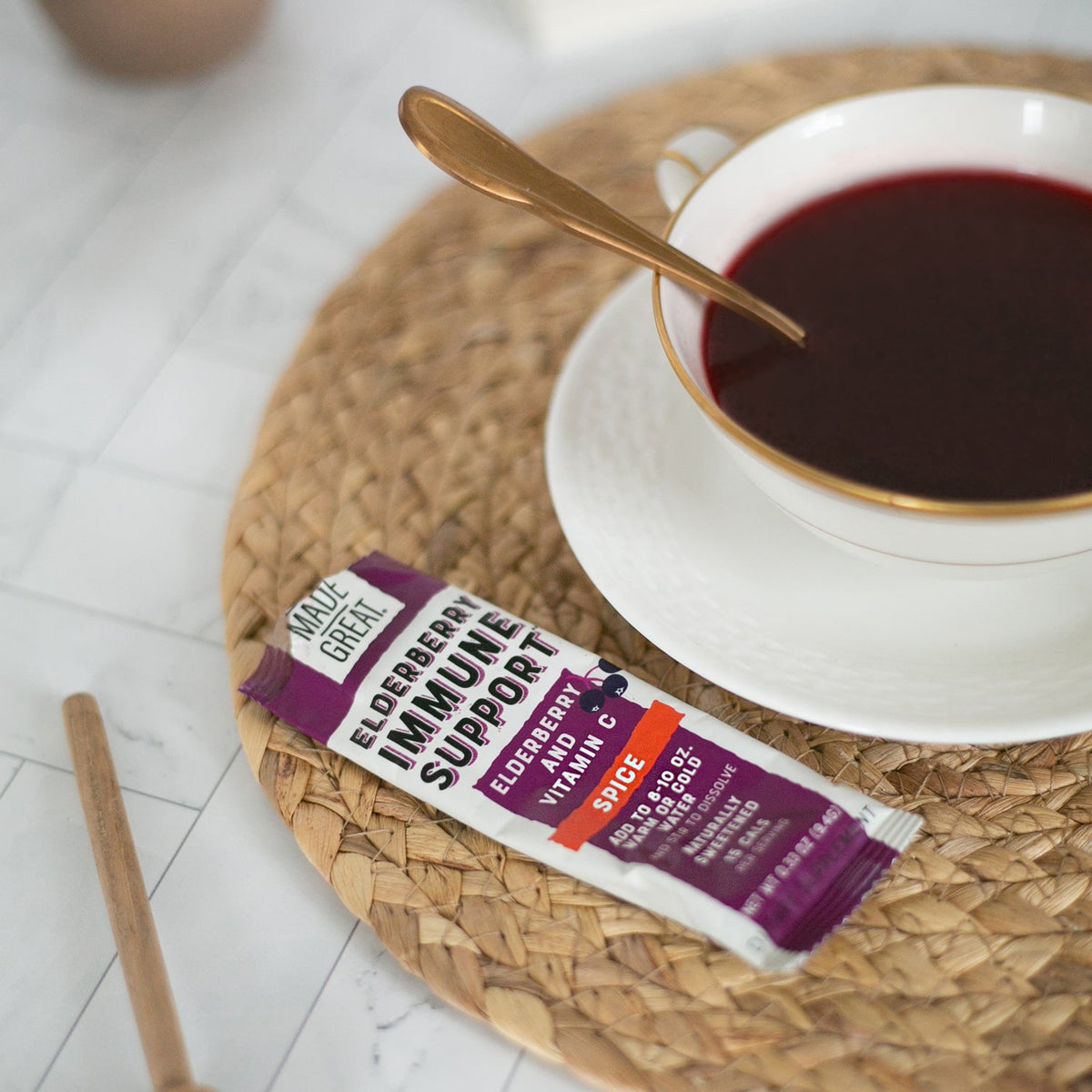 Speaking of Bar Month, immunity support is never a bad thing when you slightly poison your body with cocktails. But, also consider this for recovering from other illnesses. I don't know if these packets shortened my time or severity with Covid in January, but I wasn't taking any chances, so I drank them every day. Elderberry is said to stimulate your immune system, and indeed, my case was extremely mild (though I was vaxxed and boosted, of course). Fortunately, it tastes pretty good, so why not? - Andy Tarnoff
Reading
"A Woman's Place is in the Brewhouse," by Tara Nurin (Chicago Review Press)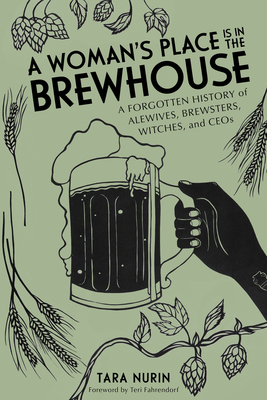 While women continue to make inroads at every level, craft brewing can still feel like a boys' club. But that belies the historical record, as veteran beer scribe Tara Nurin shows in her new book. In addition to meeting the women of craft beer and charting their successes and (often under-acknowledged) innovations, Nurin weaves in the stories of women in brewing throughout history, going back to ancient myths and legends, too.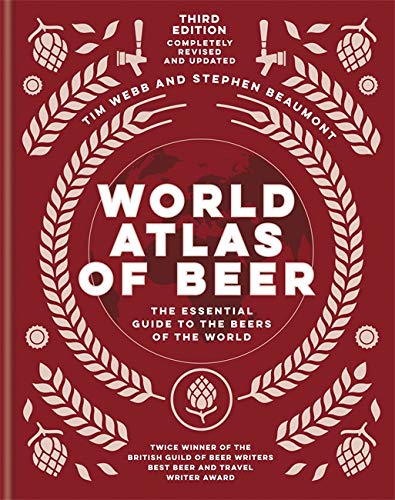 "World Atlas of Beer, 3rd Edition," by Tim Webb and Stephen Beaumont (Mitchell Beazley)
The latest edition of the popular favorite has been updated to keep up with the ever-changing world of beer across the globe. Everything from beer styles to brewing techniques to brewing regions, breweries and more are covered in this exhaustive hardcover guide. Perfect for gift-giving.
"Daddy Likes Beer," by Mike Lukaszewicz (Eastside Digital Design)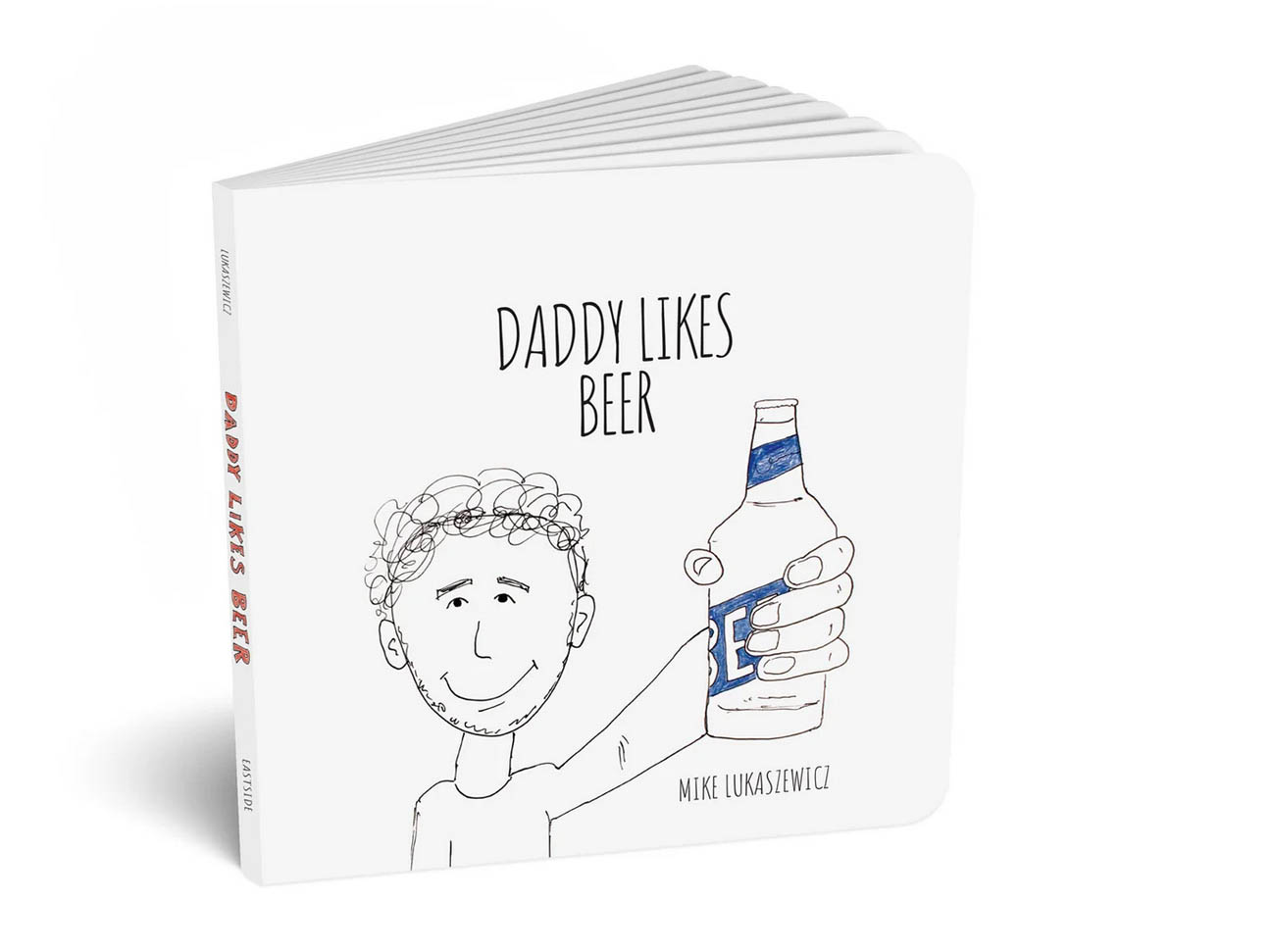 Doesn't every kid need a beer-themed board book to read aloud with dad? In Brew City, it seems so. A Milwaukee author and illustrator says he was looking for not-too-wordy picture books to read with his kids. As they began to notice that he likes beer (IPA, thank you very much), he decided to do a book of his own. Simple drawings illustrate a cute rhyme about daddy's beverage of choice. Find it at eastsidedigitaldesign.com.
"The Atlas of Bourbon and American Whiskey: A Journey Through the Spirit of America," by Eric Zandona (Mitchell Beazley)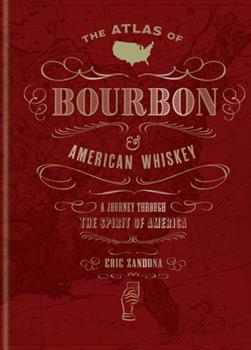 Similar to the "World Atlas of Beer," but for American whiskey, is Zandona's book, which covers everything from history to the science behind whiskey, plus regional styles, maps, cocktail suggestions and more. Beautifully illustrated and in hardcover, the book is well-written and information, penned by the director of spirits information at the American Distilling Institute, so you know he knows his subject.
"Rare Whisky: Explore the World's Most Exquisite Spirits," by Patrick Mahe (Conran)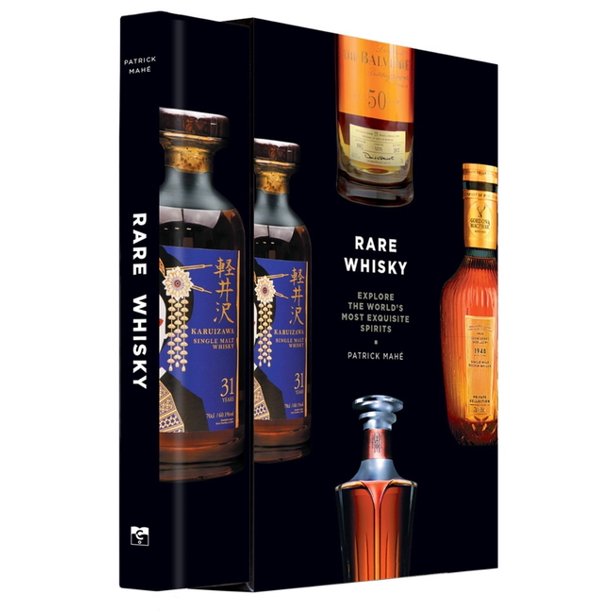 Less encyclopedic and more glitzy is "Rare Whiskey," a large format hardcover in a slipcase, for whisky dreamers. The glossy book, beautifully photographed, focuses on dozens of exceptional – and pricey – whiskys from Scotland, Ireland, the USA, Japan, India, Taiwan. There's detailed information for each featured whisky and if you'll perhaps never taste most of these – and if you're like me, you never will – it's at least nice to get a chance to drool over them.
Born in Brooklyn, N.Y., where he lived until he was 17, Bobby received his BA-Mass Communications from UWM in 1989 and has lived in Walker's Point, Bay View, Enderis Park, South Milwaukee and on the East Side.
He has published three non-fiction books in Italy – including one about an event in Milwaukee history, which was published in the U.S. in autumn 2010. Four more books, all about Milwaukee, have been published by The History Press.
With his most recent band, The Yell Leaders, Bobby released four LPs and had a songs featured in episodes of TV's "Party of Five" and "Dawson's Creek," and films in Japan, South America and the U.S. The Yell Leaders were named the best unsigned band in their region by VH-1 as part of its Rock Across America 1998 Tour. Most recently, the band contributed tracks to a UK vinyl/CD tribute to the Redskins and collaborated on a track with Italian novelist Enrico Remmert.
He's produced three installments of the "OMCD" series of local music compilations for OnMilwaukee.com and in 2007 produced a CD of Italian music and poetry.
In 2005, he was awarded the City of Asti's (Italy) Journalism Prize for his work focusing on that area. He has also won awards from the Milwaukee Press Club.
He can be heard weekly on 88Nine Radio Milwaukee talking about his "Urban Spelunking" series of stories.