If I learned anything during the 68 hour power outage that hit my neighborhood last week, it was that I was dramatically underprepared for such an emergency. Granted, I've never been without electricity for this long, and in Wisconsin, we don't expect that. But, whether you believe that climate change will have long-term effects or the extreme weather we've experienced lately is just a fluke – for my money, it's better to be safe than sorry.
So, without going full-on prepper, here are a mix of timely products that crossed our review desk, and things I picked up myself when the power came back. Hope it helps keep you charged up.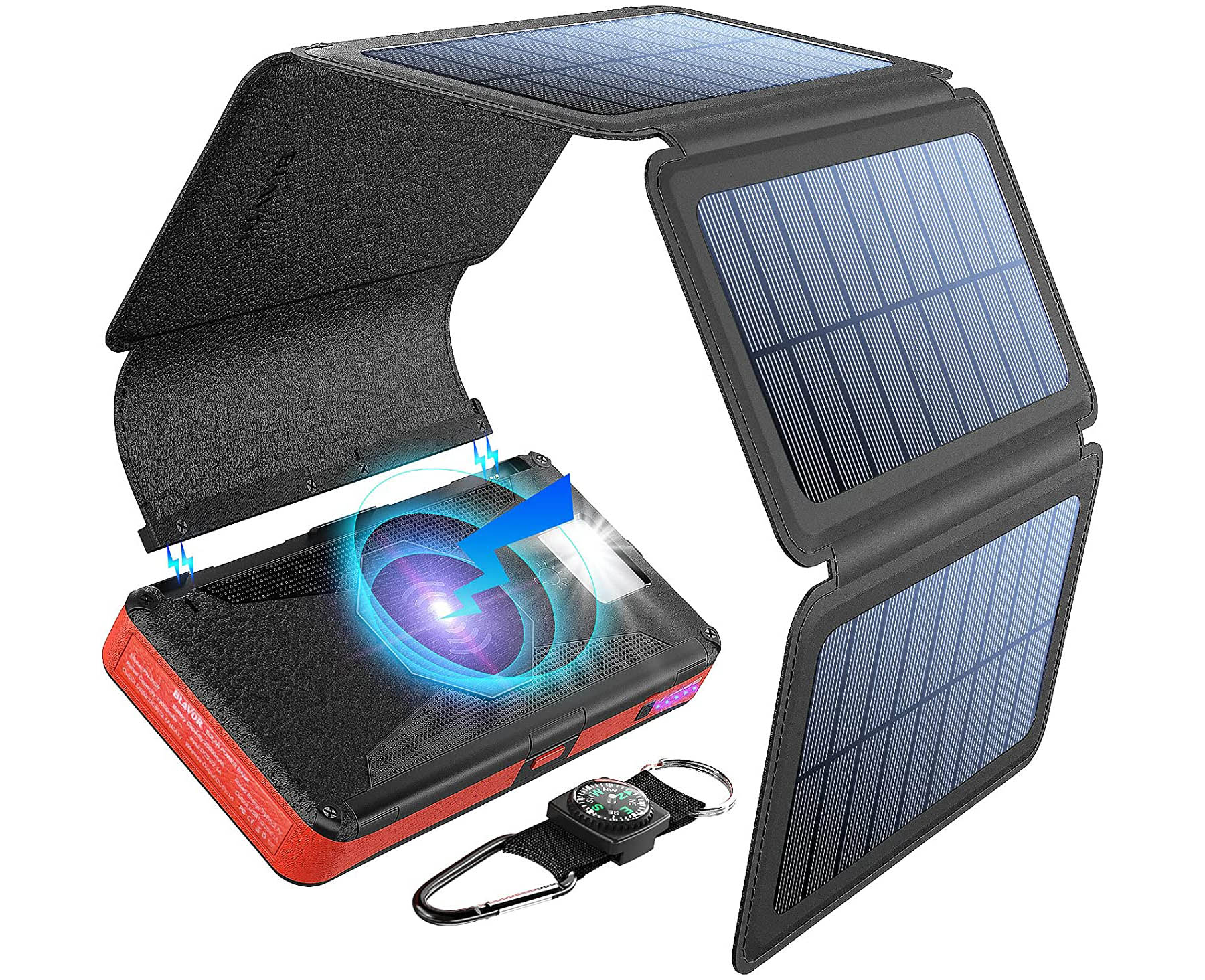 Portable power banks are a dime a dozen, and I used all of mine to keep my phone, laptop and iPad charged during a multi-day power outage. I even managed to get some work done. But one thing I didn't anticipate while trying to stay on the grid was that since my cable modem and router were down, I had to rely completely on cellular and tethering my devices, which burned through batteries quickly. So, I bought this charger for a few reasons. First, it has a lot of capacity: 20,000 mAh is enough juice to charge a new iPhone for at least five times. But, better, it supports Qi wireless charging, and when using a portable power bank, I find keeping cables around to be arduous. But most importantly, this big power brick comes with five foldable solar panels as a backup method for charging. Look, it'll take many, many hours to recharge this beast from the sun's rays. In other words, don't expect a few minutes of sunshine to bring this charger back to life. But, if you're really in a pinch, and leave it outside during the daylight, you should get enough power to run your phones at night.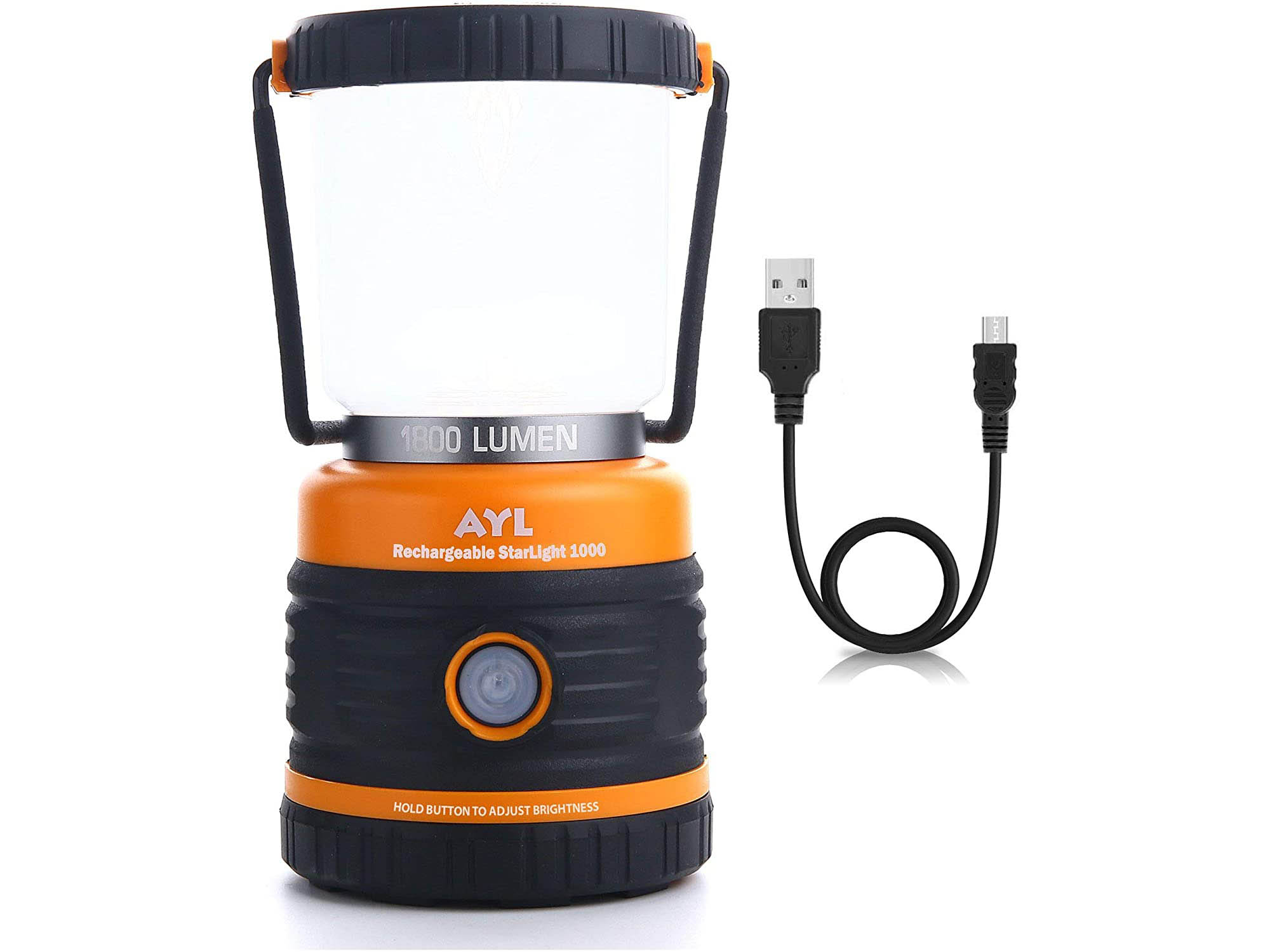 On the same note, it's important to have a bright flashlight during power outages, and a good old-fashioned battery lantern is key (as long as you have plenty of batteries), but I particularly like this one because it's USB rechargeable and extremely bright. If you can't imagine what 1,800 lumens looks like, I'll tell you that it will pretty much blind you if you stare directly at it. It can light up an entire room, dimly at least, and each charge should last 12 hours. And, it can also charge you phone. Clearly, no flashlight will hold up to 68 hours of use, and if you can't recharge it without electricity, what use is it? The answer: not much, but for brief outages and judicious use at night, this is the best lantern I've ever owned.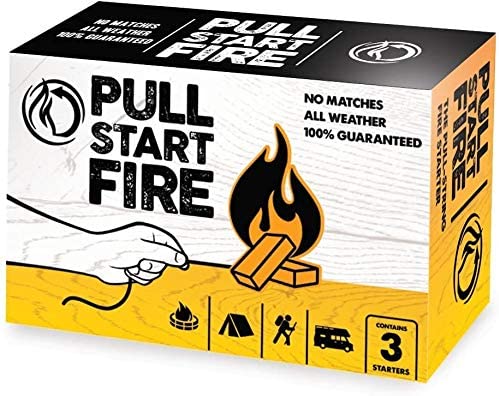 The good thing is that storm prepping has a lot of overlap with camping. In this sweltering August storm, obviously no one needed to start a fire. But what if it was in the middle winter and you wanted to get a fire pit going? I tried the Pull Start Fire starter, and it blew my mind. I deliberately put a very sloppy pile of wood in my fire pit, including some wet wood, tied this block around a log with its attached twine, gave the fuse a sharp tug, and this thing lit up like a flare. It felt more like a firework than a fire starter, really. With a bright red flame, it burned very hot and for a very long time, and created a towering inferno that should never have even worked. I love this little box of wind-proof, rain-proof napalm, or whatever it is. Because it just works.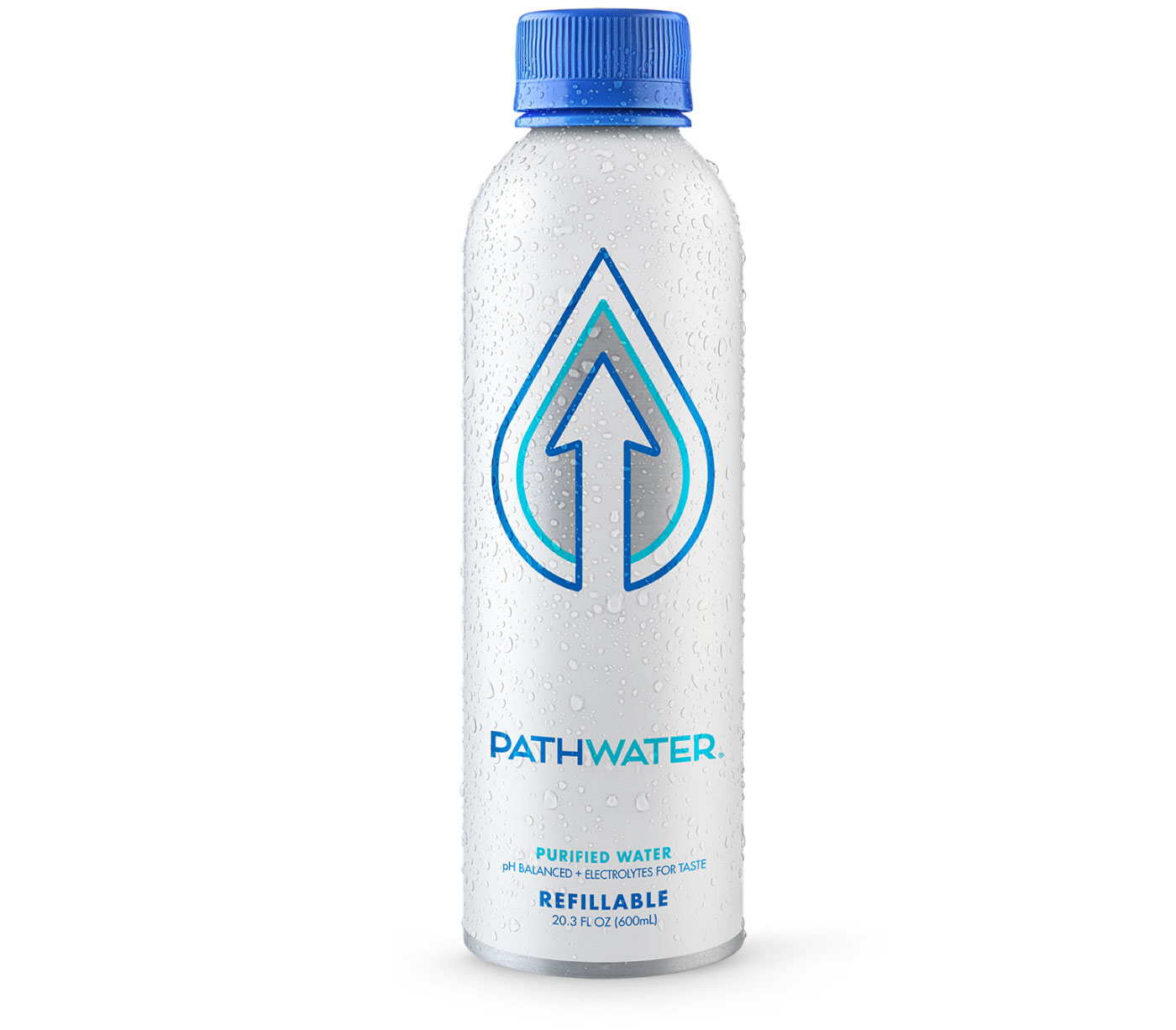 This wasn't sent to me to be part of my prepping advice. Their canned water is good for picnics, because it comes in a refillable aluminum bottle so you're not filling landfills with plastic. Also, my daughter says it tastes better than her beloved SmartWater. But, as someone who always keeps a few bottles of water in my car's bug out bag, I know all too well that plastic bottles can freeze and explode. Empty, these aluminum cans are light as air and obviously won't crumple. Keep a few on hand, in your car – because when the power is out, if things go really downhill and fresh water becomes unavailable, water will keep you alive.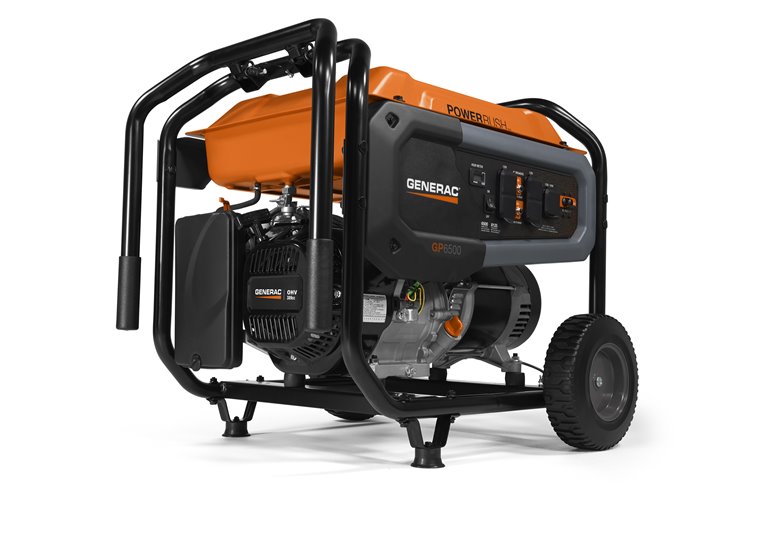 For this recommendation, I turned to my contractor friend, Matt Larson from Finnished MKE. After his power was knocked out in St. Francis, he bought a generator at Home Depot. Matt says, "I chose my generator through research online. I came to the choice of the Generac 6500 watt generator so I could properly run my home in the occurrence of no power. Having a generator hooked to my house gives us peace of mind. Also, using a local company made us feel better with a Generac generator. I can run my furnace, air conditioner, refrigerator and a few outlets. It's a 6500 watt, even though the most common for houses is 5,000 watts. Note that you will have to have an electrician wire in a sub panel, so the generator can perform its tasks."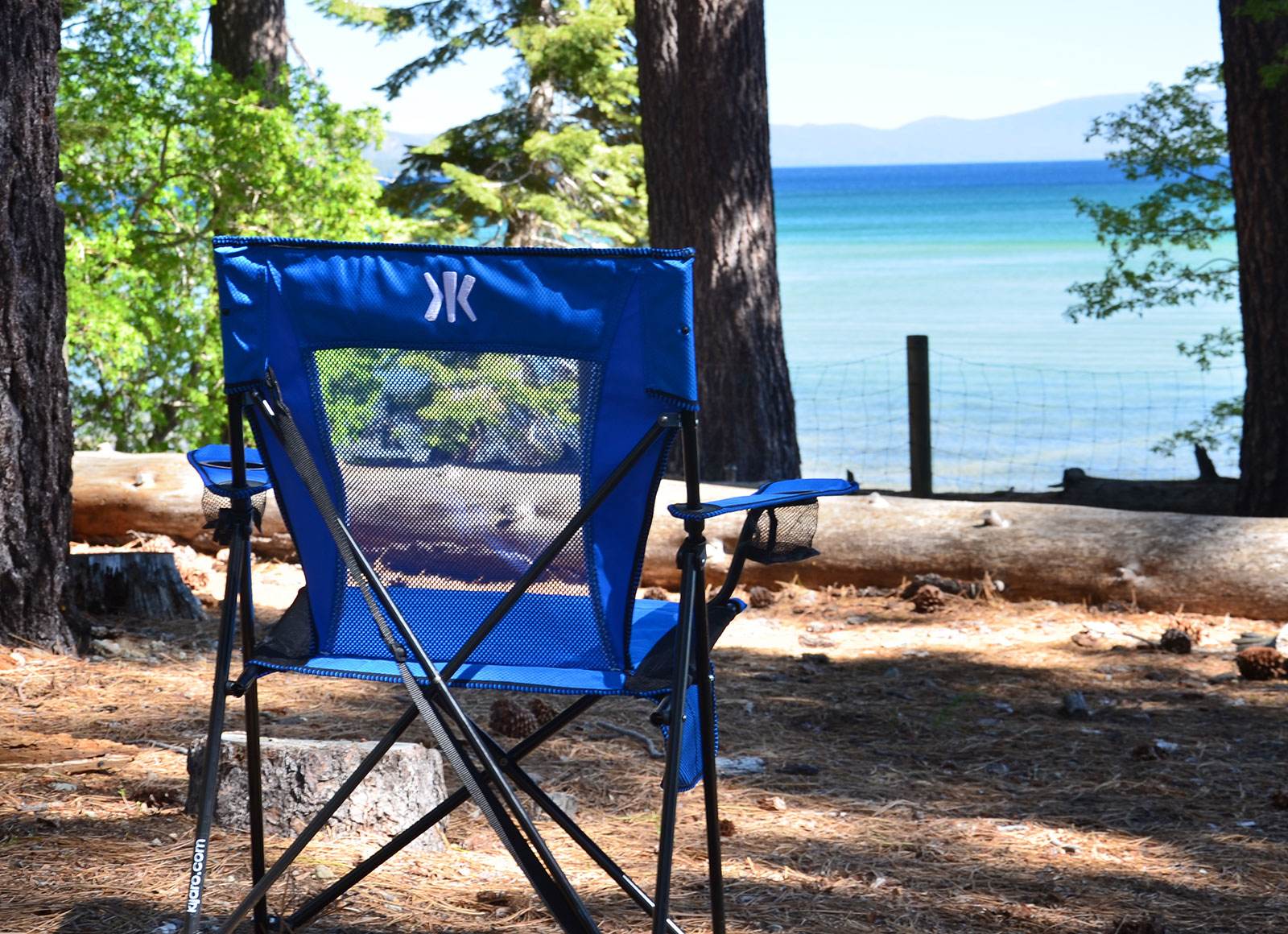 Finally, if you've come to the point in your power outage in which you need a comfy camping chair, things have gone pretty off the rails. But when a chair like this comes across our review desk, I have to give it a shout out. It's very, very comfortable, and locks in place so it doesn't collapse while you're sitting on it (don't laugh, it's happened to me). And, the fabric is created from recycled plastic bottles, and each of these Kijaro Dual Lock Chairs save 19 water bottles from landfills.
Andy is the president, publisher and founder of OnMilwaukee. He returned to Milwaukee in 1996 after living on the East Coast for nine years, where he wrote for The Dallas Morning News Washington Bureau and worked in the White House Office of Communications. He was also Associate Editor of The GW Hatchet, his college newspaper at The George Washington University.
Before launching OnMilwaukee.com in 1998 at age 23, he worked in public relations for two Milwaukee firms, most of the time daydreaming about starting his own publication.
Hobbies include running when he finds the time, fixing the rust on his '75 MGB, mowing the lawn at his cottage in the Northwoods, and making an annual pilgrimage to Phoenix for Brewers Spring Training.