With the weather, farmers' market season has arrived at last.
We started off at the opening of Westown Farmers' Market in Zeidler Union Square (on Michigan Street, between 3rd and 4th Streets). Local companies, good food and live music are shared here every Wednesday (except July 4) from 10 a.m. to 2 p.m until Oct. 31.
Some of the lunch vendors include Falafel Guys, Lopez Bakery, The Soup Market, Tudo Sabor Brasil, Streetza Pizza, Funky Fresh Spring Rolls, the Wisconsin Meat Company and more.
We've gathered our top eight vendors to go check out this summer at the Westown Farmers' Market.
1. Meat on the Street
First, we have the adobo bowl from the Meat on the Street food truck. If this picture isn't convincing enough, the smell will lure you in. The bowl includes pork slow-cooked in soy sauce, vinegar, bay leaves, whole peppercorn and garlic. You can add on a fried egg for a little something extra.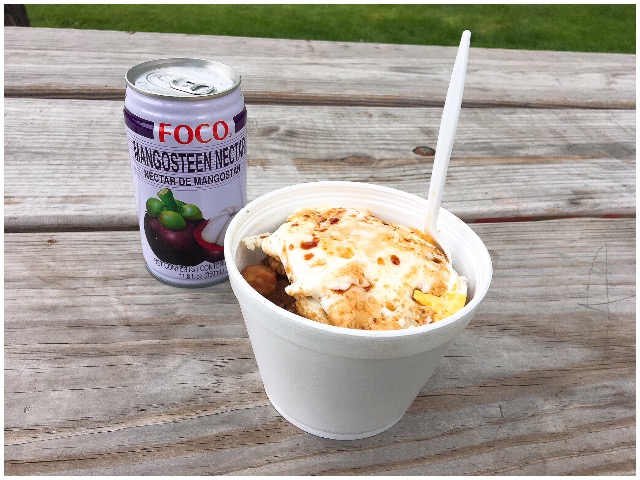 2. Wisconsin Meat and Sausage Company
Next, we tried out the Wisconsin Meat and Sausage Company. Here's Chris grilling some of Wisconsin's finest brats. He had an array of Italian and Polish sausages, too.
3. Lopez Bakery and Restaurant
Pictured here is a snack we can all stand by: chips and homemade guacamole. This is from the smiling crew of Lopez Bakery and Restaurant. They also serve tacos, tamales, chimichangas and more.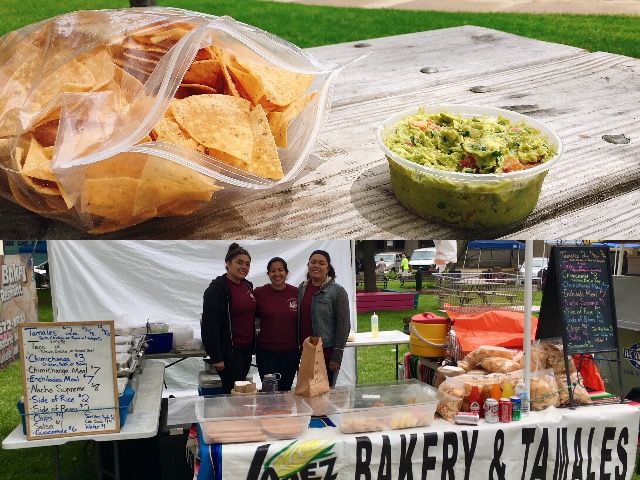 4. Cowboy Kettle Corn
To munch on while you enjoy the market, check out Doug's Kettle Corn stand. We can promise you it tastes as good as it smells.
5. Sweet Joy
These are homemade Brazilian chocolates from Sweet Joy by Brigadeiro. She let us know that she will be adding vegan-friendly chocolates at her next Westown Market appearance for those with dairy intolerances. Tasty, authentic and pleasing to the eye!
6. Alice's Garden
Visit the Alice's Garden stand for some holistic lovin'. This table included lavender sprays, herbs, tea infusions, scrubs and more.
7. Viola's Honey
To add some all-natural sweetness to your life, stop by Viola's Honey stand. All the honey is sourced from hives around Milwaukee.
8. Chillwaukee
Last, but not least, we topped off our farmers' market experience with a popsicle from Chillwaukee's stand. This is their chocolate-covered coconut flavor, which I highly recommend. PSA: they tend to sell out quick as Milwaukee heats up so get down to Westown Farmers' Market as soon as you can to cool off with this sweet, summer treat.
Come check out the market for yourself. We hope to see you there soon!