For the 10th straight year, October is Dining Month on OnMilwaukee, presented by the restaurants of Potawatomi Hotel & Casino. All month, we're stuffed with restaurant reviews, dining guides, delectable features, chef profiles and unique articles on everything food, as well as voting for your "Best of Dining 2016."
What Halloween candies can we not resist? Read on to find out.
Eat it: Bun candy bar
The Bun candy bar from Pearson's has three flavors of filling, maple, caramel and vanilla and is shaped like a bun – then covered in unsalted peanuts and milk chocolate. While this would be an extravagant Halloween candy giving these out makes you the best house on the block. – Dave Begel
Must have it: Reese's Peanut Butter Cup
This is a challenging one because I love chocolate so much. Though I tend to prefer dark chocolate, I grew up on Nestle Crunch, Hershey bars, Kit-Kats, M&Ms, Mounds ... and I love all of those. But, in a pinch, there's nothing quite like the magical pairing of the peanut butter inside the chocolate. I'm hoping my kids don't get many of these because they'll just lure me into being a thief ... an overeating thief. – Bobby Tanzilo
Break it: KitKat
It's been years since I waited with anticipation to empty out my bag of trick or treating loot to see what kinds of sugary pleasures awaited me. But, the one candy I always hoped was present in the mix was a KitKat bar. I've had a lifelong love affair with those layers of light crispy goodness covered in creamy milk chocolate. In more recent years – even as my tastes have veered more towards the deep richness of dark chocolate – I'm still the one who will steal all the KitKats out of a bag of assorted mini candy bars. – Lori Fredrich
It satisfies: Snickers
First, I have a confession. When I was a little fat kid, around 5 years old, I used to cut out with scissors and hoard the candy coupons in the advertisements that stores mail out around Halloween, simply because I got so excited by just looking at them and imagining how wonderful it would be to eat them. Bags of Reese's, Skittles, M&Ms, Butterfingers ... I wanted them all so badly. Being a young child, however, I didn't have money to buy any of it, which was sad. And that brings me to now. I can buy whatever candy I desire, and that candy is Snickers. If you don't agree that it's the best, you're just wrong. I regret telling that embarrassing story. But yeah, Snickers. – Jimmy Carlton
Savor it: Mounds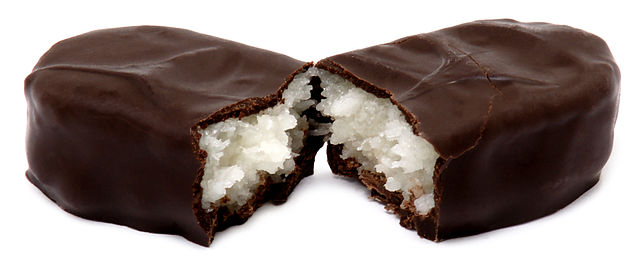 As the least healthy person on staff – my daily Tahitian Treat and Gardetto's lunches can attest to that – there's pretty much no Halloween candy I'll turn down. Skittles? Gimme gimme. Starburst? Yes please. Pink Starburst? PUT THEM IN MY VEINS! Three Musketeers? Delicious. If it's mostly made of sugar or chocolate, I want to eat it – and probably lots of them.
So picking my favorite candy changes daily, depending on my mood – and right now, my mood is Mounds bars. The sugary coconut interior, with its crunchy chew, is of course the centerpiece, but I think it's the dark chocolate I love most, with its refined, savory sweetness. I savor Mounds bars, as opposed just gobbling them down like most candies. Then again, talk to me in a week, and it'll probably be Haribo gummy bears. Or Heath bars. Or Air Heads. Or... – Matt Mueller
Nibble on them: Vanilla Tootsie Rolls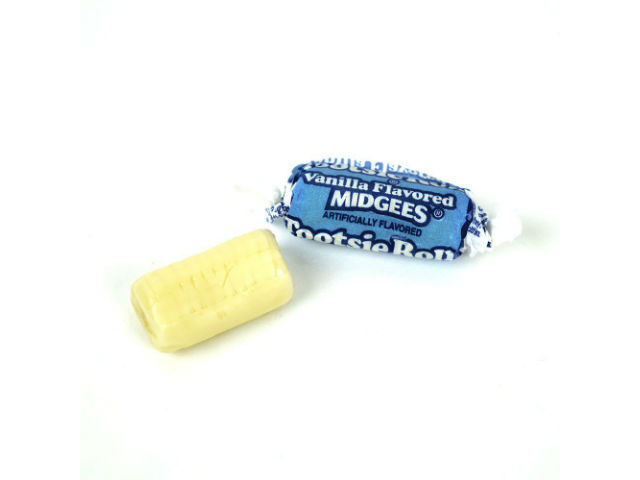 I'll be lucky if there's a single vanilla Tootsie Roll in my kids' trick-or-treat bags, but that won't stop me from mining their loot to find one. Vanilla Tootsie Rolls are for extreme vanilla-flavor lovers only – they are incredibly sweet and squishy and creamy and vanilla-y. I might even be willing to lose a filling over these hard-to-come-by candies. Don't tell my dentist. – Molly Snyder