Milwaukee, spring has sprung and we have rounded up some of our favorite patio and garden wants for you to add to your own home. So, take that allergy pill and dive in!

I have a huge outdoor patio on my second-level flat, but no actual ground to plant in. Veggies, herbs and flowers will be planted in this Cedar Wood Raised Planter Box so I can pick and use till the snow flies. – Carolynn Buser
"When the first baby laughed for the first time, its laugh broke into a thousand pieces, and they all went skipping about, and that was the beginning of fairies." J.M. Barrie, author of "Peter Pan."
I've always been a little bit obsessed with teeny tiny things, and I've always believed that the world is filled with magic, so it's probably inevitable that I'd eventually fall into the rabbit hole of fairy gardening. After all, there's something pretty irresistible about the idea of pulling together a teeny tiny garden complete with miniature plants or herbs and whimsical little accents. I've never actually tackled a fairy garden before, but this could well be the year I give in to my inclinations to create a fantastic little world where the little people can dance among the moonbeams. And if I do, I'm going to start by buying this cute little patio set. Because what's better in summer than a patio set? – Lori Fredrich
I am planning to roto the hell out of my raised beds this spring and in order to do so, I was thinking about renting something electric to make it easier. However, then I saw this online and thought it might be fun to put more muscle into my gardening. Also, for the cost of buying this, I would have it forever instead of renting something every year. C'mon warm weather! – Molly Snyder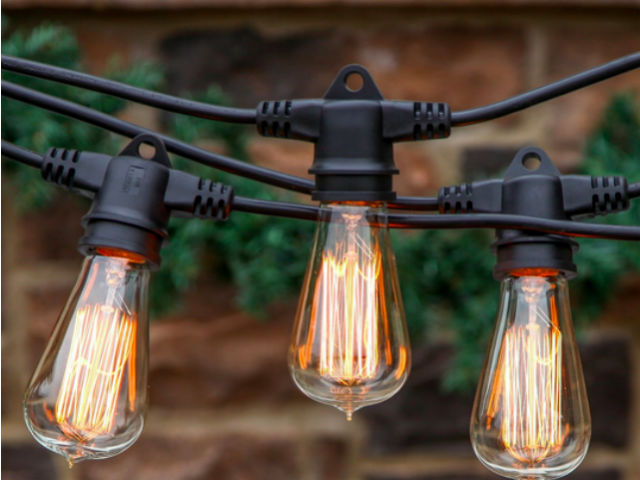 I've got a brand new, freshly poured patio in my backyard. I also recently invested in a nice patio set. Now all I need are the finishing touches, like some party lights to glitz things up. The thing is, I want something that will last more than one season. So, currently I'm eyeing up these guys. They're pretty and durable looking. And best of all, they'll transform my yard into the hipster haven I've always wanted. *wink* – Lori Fredrich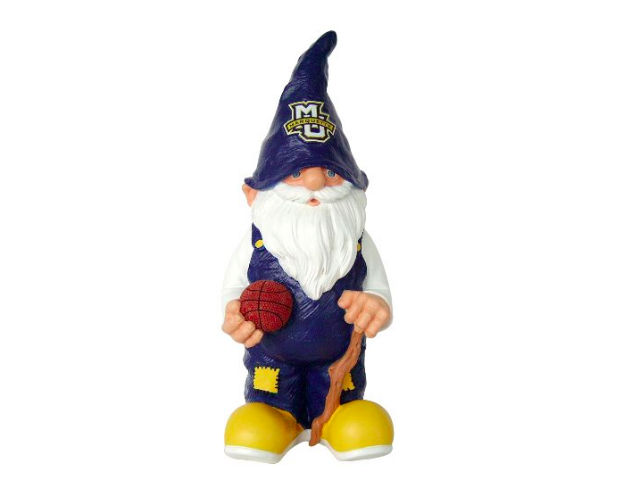 I'm not a yard expert and don't spend any of my "free" time working in our yard. Sorry, just not my thing. I do, though, admire and respect those that do and, of course, love the team at The Green Team that helps keep our back yard green and growing. There is, though, one thing I want to lurk in our bushes near our modest patio – a Marquette gnome. Yep, we are Marquette and my backyard needs this now. They, of course, come dressed in other school colors too. – Jeff Sherman

There are outdoor lights, and there are outdoor lights powered BY LASERS! The Night Stars Landscape Lights fall into that latter category, projecting a zillions of tiny green stars all the way across your backyard, bouncing off of trees, power lines and anything else in its path. The super-bright projection stakes into your ground (and don't look right at it, as I did), then plugs in via an external outlet and makes for a lovely splash of color for gardens, parties or just as a unique lighting solution. Apparently, the projector can be used indoors, but I don't see how; this is way too bright for anything but, say, all a ballroom in a mansion. At $130, though, Night Star Landscape Lights are probably best for special events or for people who have gazebos (not me), or for people who just like playing with lasers (me). Needless to say, my backyard no longer looks like anyone else's on the block. – Andy Tarnoff