The hottest trend in winter fun is returning to the Third Ward as The Wicked Hop prepares to host an outdoor ice bar experience, with Friday, Jan. 28 carved out as the opening day, if the weather cooperates.
Ice bars were a familiar frosty sight in the Third Ward prior to COVID-19, with St. Paul Fish Company first opening a chilled hot spot in early 2017. The Wicked Hop and Cafe Benelux joined the following two years for a Toast to Winter trio of ice bars, taking over the tradition in 2020 before taking 2021 off amid the pre-vaccine pandemic.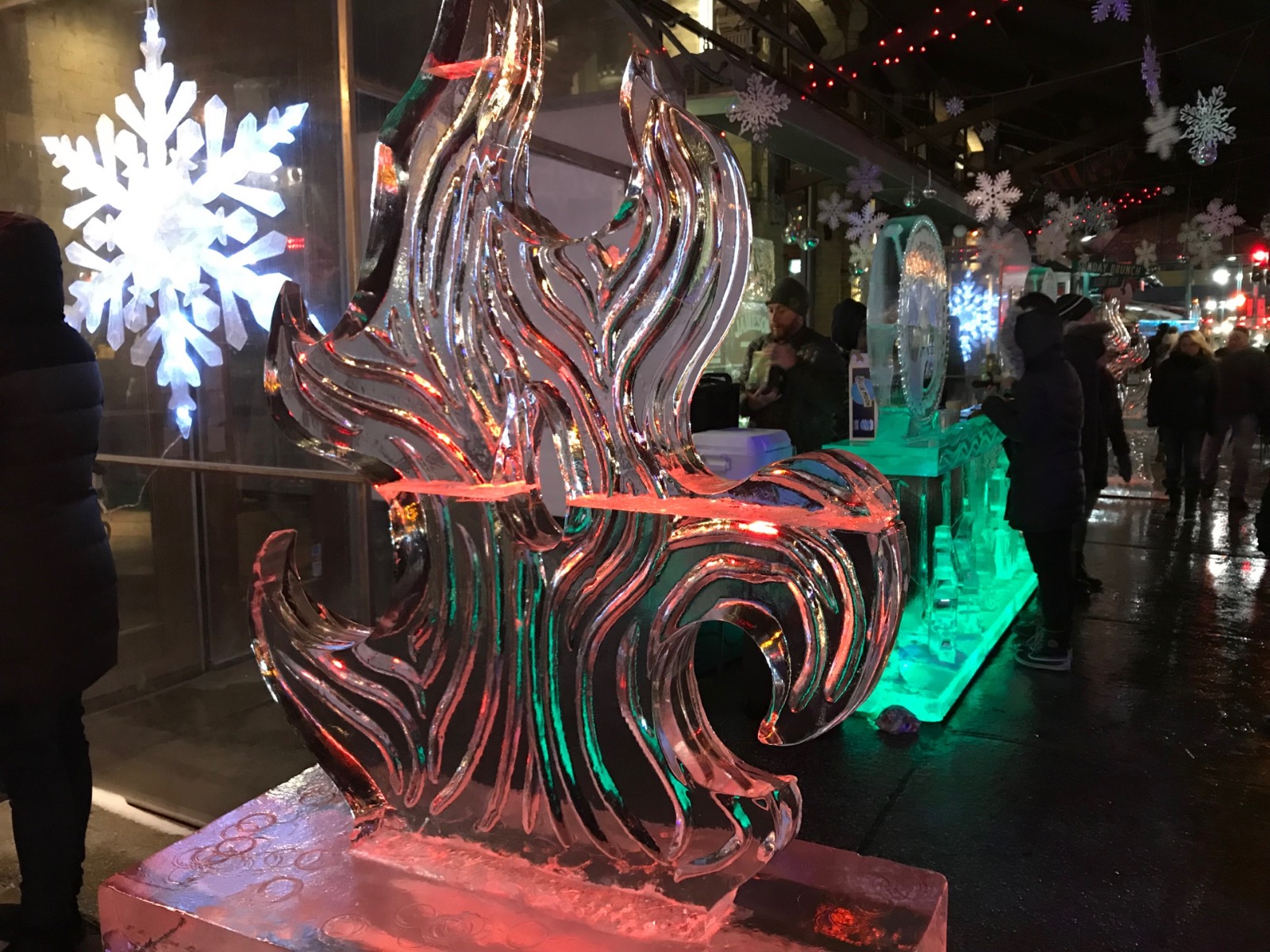 The new Wicked Hop-hosted Third Ward ice bar itself will be found on the south end of the bar and restaurant, near neighboring Nicole's Third Ward Social, 333 N. Broadway. A duo of frosty photo-ops, heaters, fire pits and hopefully some outdoor games are expected to stretch north down Wicked Hop's sidewalk patio space.
As for its list of wintry libations, The Wicked Hop's ice bar menu will include a number of specialty cocktails – including a hot cocoa called Andy's Candies mixing hot chocolate with mint and RumChata, a boozy cider blending cider with Fireball and multiple flavors of margaritas – along with some of the bar's signature favorites, like its popular bloody marys and Mil-mosas. The drink menu will also feature offerings from Badger Liquor, City Lights Brewing, Beer Captiol Distributing, Johnson Brothers and Red Bull.
Best of all, the frosty fun comes with a warm heart as part of the ice bar's proceeds will go toward the ALS Association of Wisconsin.
After its Jan. 28 opening night, the ice bar will be open Fridays, Saturdays and Sunday mornings as long as Mother Nature cooperates. For more details, stay tuned to OnMilwaukee and The Wicked Hop's Facebook page.
As much as it is a gigantic cliché to say that one has always had a passion for film, Matt Mueller has always had a passion for film. Whether it was bringing in the latest movie reviews for his first grade show-and-tell or writing film reviews for the St. Norbert College Times as a high school student, Matt is way too obsessed with movies for his own good.
When he's not writing about the latest blockbuster or talking much too glowingly about "Piranha 3D," Matt can probably be found watching literally any sport (minus cricket) or working at - get this - a local movie theater. Or watching a movie. Yeah, he's probably watching a movie.