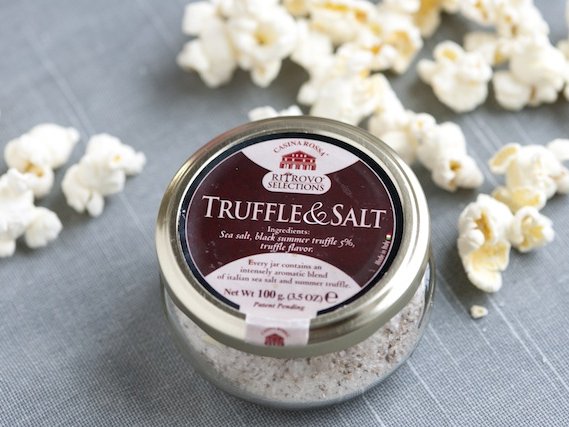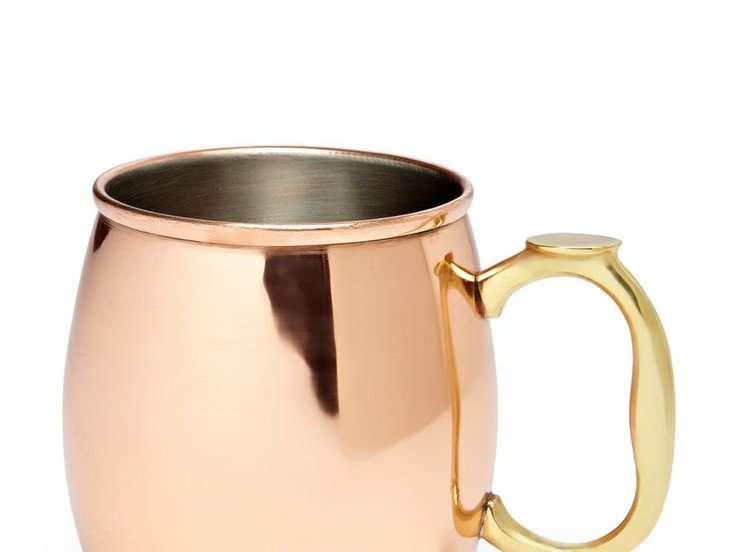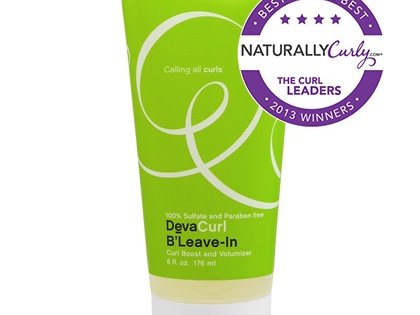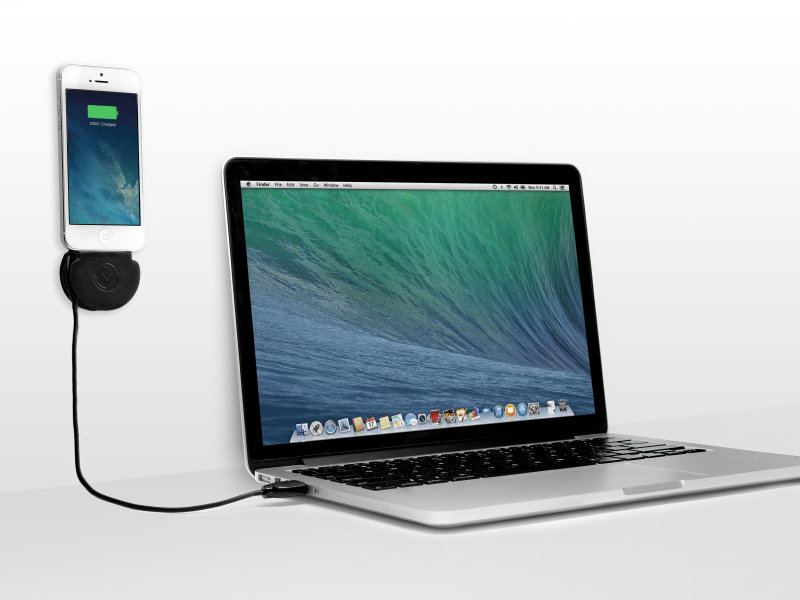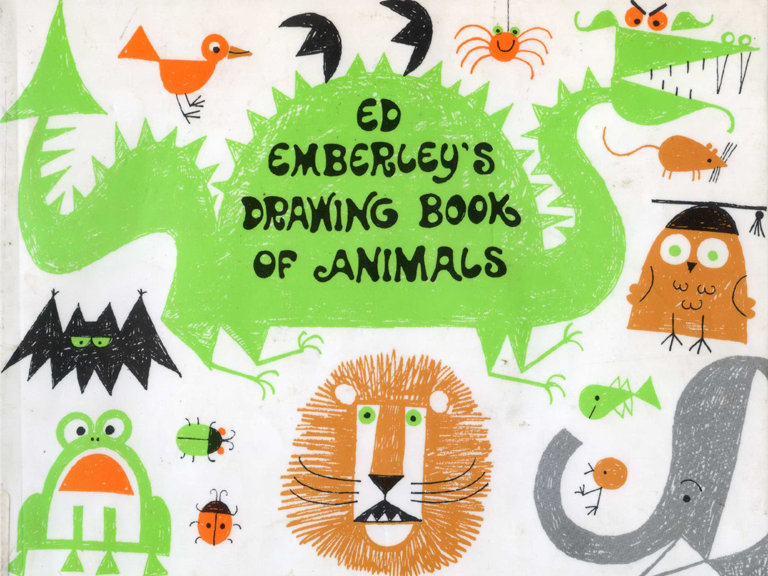 #WeWant: Moscow Mule cups, truffled sea salt, the perfect curls and more
Welcome to #WeWant, a weekly selection of the stuff OnMilwaukee editors and staffers love.
Drink Up: Oggi Moscow mule copper cups
I was recently given a set of these mugs as a gift and, at first, I thought they would find their way to back of the hardest-to-access cupboard with other rarely used gadgets like my fondue pot and lobster crackers. But after I actually bought the ingredients for Moscow Mules (vodka, ginger beer and lime) and knocked back a couple, I realized how much I dig the snappy drink and how much better they taste in a cold copper cup. – Molly Snyder
Put it on everything: Italian truffled sea salt
Pretty much everything tastes better with truffles. But man, they're expensive. I didn't even know if this existed, so I Googled "truffle salt," and sure enough, it does … and it's awesome. After reading a bunch of glowing reviews calling it "ecstasy in a jar," I settled on the Casina Rossa brand, which isn't cheap at $21 for 3.5-ounce jar – but it only takes a small pinch for a ton of flavor. With a 5 percent concentration of Italian black summer truffles, I'm finding myself using this on everything from popcorn to tater tots to Brussels sprouts to mac and cheese. Basically, it makes all my food taste like money. Highly, highly recommend. – Andy Tarnoff
Something to B'Leave-in: DeVa Curl
I like to believe that summer is right around the corner, so this is the time of year when you'll see my naturally curly hair come out a bit more. Might as well get prepped for the next season: humidity. One of the products that I love during the winter AND summer months to get the perfect bounce and de-frizz for my hair is DeVaCurl B'Leave-in. Even with the extra moisturizing products I use during the winter, my curls feel just plain brittle without this leave-in treatment. I also love their DeVaCurl Mist-er Right! – Carolynn Buser
Listen to it all the time: "The Beatles: The BBC Archives 1962 to 1970" (Harper Design)
OK, last Beatles book for now, I promise. But with the 50th anniversary of the Fab Four's "Ed Sullivan Show" debut came a lot of good books, including this lavish – and extremely heavy – one packaged in a replica of a tape reel box. In the box is a 336-page hardcover book that tells the story of the Beatles' many sessions for the BBC. There are recording details for every session, tons of great photographs – including many rare ones – and transcriptions of previously unpublished interviews. The book is an invaluable companion to the four CDs' worth of BBC sessions released so far. A super cool bonus is a folder of replicas of documents from the BBC's files. There's a promo photo, audience research reports on Beatles performances, Brian Epstein's original application for an audition from 1962 and more. – Bobby Tanzilo
Read it: Ed Emberley's Drawing Books
Need a creative gift for a kid in your life? Check out Ed Emberley's Drawing Books. They're incredibly user-friendly and a great way to learn how to really draw, doodle and paint. Instructions are so easy that any kid 5 and up should be able to embrace and begin drawing right away. And, while created for kids, they work very well for adults, too. I learned several tricks, and I'm sure you will, too. The "Trucks and Trains" edition is a good way to begin. – Jeff Sherman

Watch it: "Dirty Pretty Things"
Did you like director Stephen Frears' "Philomena"? Were you amazed by Chiwetel Ejiofor's performance in "12 Years a Slave"? Do you like good things? Well, if you'd like to see more of Frears and Ejiofor doing good work, I point in the direction of the tense 2002 British thriller "Dirty Pretty Things," which is now stream-ready on Netflix Instant or Amazon Instant. You can also buy it here.
Bringing his usual easy warmth and weary humanity, Ejiofor stars as an Nigerian immigrant who, while working as a London bellhop, eerily discovers a human heart lodged in a toilet. He eventually falls even deeper into an underworld of immigrant desperation and exploitation hiding in plain sight, barely hidden under a cruelly teasing veil of London wealth and prestige.
Frears isn't a flashy director. Other than a thick layer of '70s-esque grit and some harsh coloring (it looks vaguely like a BBC episode of "The Wire"), he mostly just serves the movie. But the riveting and grimy thriller moves with energy, immersing the audience into the rich immigrant sub-culture – with all of its lose-lose struggles and fleeting moments of tenderness – and, as he did in "Philomena," letting the performances do much of the work. And when they're as good as Ejiofor, Audrey Tautou from "Amelie" and Sergi Lopez (who most might recognize as the sadistic captain in "Pan's Labyrinth"), why get in the way? – Matt Mueller
Do what is right: Jimbo's Car Wash on Capitol Drive
My recommendation is to obey signs and stand up for what you think is right. A few days ago I had my car washed at Jimbo's on Capitol Drive. I've been going there for years. At the cashier cage they have a sign that says, "If you like the service, tell others. If not, tell us." Well, my trip through resulted in a very unsatisfactory wash. Trash wasn't emptied. Scuffs marked the inside of the doors. The vacuum missed crumbs and other items. The inside of two windows held streaks. I drove out, noticed these things and came back. I was greeted with apology and a return trip through the wash. The second time through was as if I had paid big money to have my car detailed. I felt good about sticking up for what I believed and was thrilled that Jimbo's meant what they said. The mark of good customer service is often how they stand behind their work. – Dave Begel
Fund it: togoDock Magnetic Charge Cable for iPhone
We live in an age where no one can put down their phones. If you're like me, you're checking email during every commercial or scoping the GPS while driving. Sometimes I fall sleep with my phone in my hand. Wouldn't it be nice if you could prop your phone beside you, wherever you are, and charge it simultaneously? The togoDock Magnetic Charge Cable for iPhone is an indiegogo campaign that uses the power of magnets to create portable iPhone dock for any surface. Cars, refrigerators, walls and lots more. Pledge now, and it's only $30. It ships in July. – Andy Tarnoff

Talkbacks
Photodavie | March 14, 2014 at 8:45 a.m. (report)
Molly - Try a Jamison Mule for Patty's Day. Simply switch Jamison for vodka, and enjoy!
Facebook Comments
Disclaimer: Please note that Facebook comments are posted through Facebook and cannot be approved, edited or declined by OnMilwaukee.com. The opinions expressed in Facebook comments do not necessarily reflect those of OnMilwaukee.com or its staff.