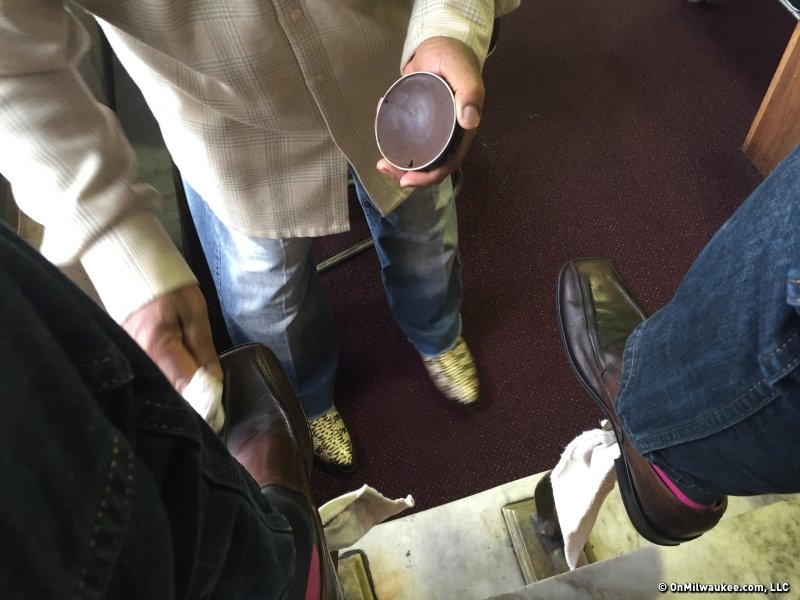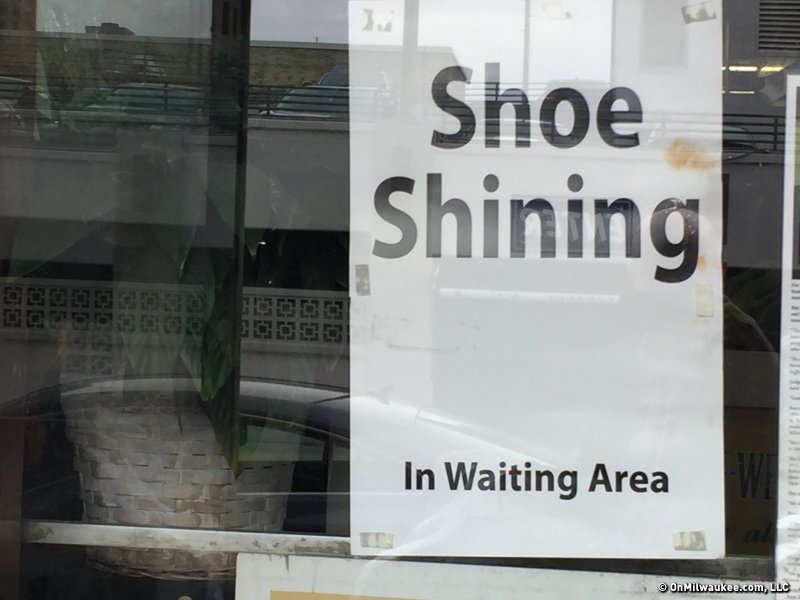 London Cleaners, 778 N Milwaukee St., in Downtown Milwaukee is one of my favorite local institutions. I'm there nearly every week, and truly cherish my visits and conversations with Demetrios "Jimmy" Beltsos.  

While The London can do it all, there hasn't been a shoe shine guy in house for years.  Until now!  


Independent of The London but located within, Elite Shoe Shine Parlor is owned and operated by Charles Palmer and is open daily from 11 a.m. to 5 p.m. and Saturdays from 11 a.m. to 3 p.m. Palmer, 62, is a lifelong Milwaukeean and passionate about his craft. 


It's easy to use the term "old-school" when talking about The London. It is, but it isn't. Sure, it's been in Milwaukee since 1908 but its commitment to great service is right out of a modern-day Zappos playbook.  Service is professional and timely.  My kids always get quarters from Jimmy on Saturdays, so free candy and gum balls are helping to cultivate the next generation of customers.  You're family at The London and add great alterations, green cleaning techniques and now shoe shining and the place is nearly perfect.
One of the owners, Kathy Dionesopulos, passed away in 2014 and this piece memorizes her nicely while also providing many more reasons why so many Milwaukeeans love The London. 
See you at The London.  I'll be getting my shoes shined. Prices begin at $8 for a shine.
Facebook comments
Disclaimer: Please note that Facebook comments are posted through Facebook and cannot be approved, edited or declined by OnMilwaukee.com. The opinions expressed in Facebook comments do not necessarily reflect those of OnMilwaukee.com or its staff.
Recent Articles & Blogs by Jeff Sherman