Looking for some good basketball news after the Bucks' disappointing Game 4 loss yesterday? Well, you're in the right place, as Disney today dropped the trailer and release date for "Rise," the new Giannis Antetokounmpo biopic coming to Disney+.
Let's not make like a flagrant foul review and waste any more time; here's the first trailer:
Looks pretty good! Looks pretty much like you'd expect from a direct-to-streaming Disney sports movie – but looks pretty good, as you'd hope considering Giannis and his family's remarkable story. (Though Disney, you don't get to use the phrase "cinematic event" when you're releasing your movie exclusively straight to streaming.)
Anyways, there's also a poster for the new PG-rated movie: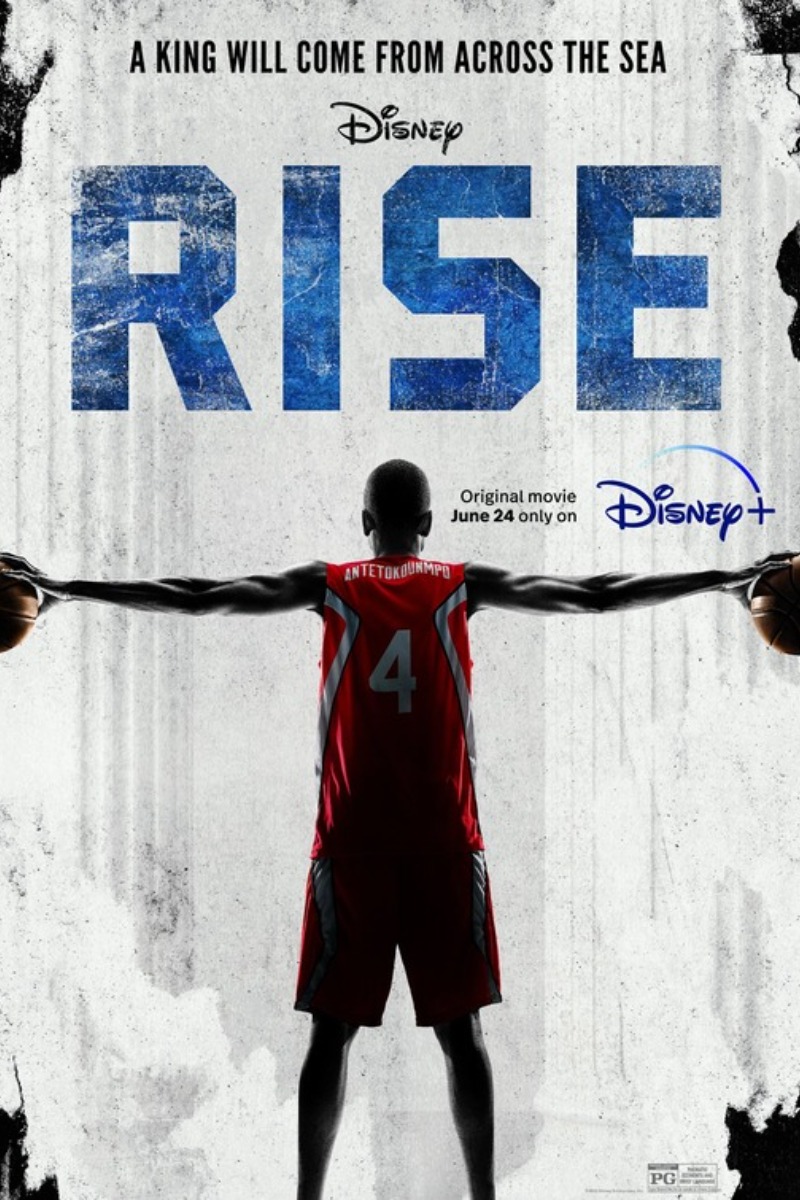 Yes, that's a release date on there as well: "Rise" will come to Disney+ beginning Friday, June 24 – hopefully timed for perfect post-victory parade viewing.
As for the real on-the-court Giannis, for more updates on the Bucks' current playoff series against the Celtics, click here. And stay tuned to OnMilwaukee for more updates.
As much as it is a gigantic cliché to say that one has always had a passion for film, Matt Mueller has always had a passion for film. Whether it was bringing in the latest movie reviews for his first grade show-and-tell or writing film reviews for the St. Norbert College Times as a high school student, Matt is way too obsessed with movies for his own good.
When he's not writing about the latest blockbuster or talking much too glowingly about "Piranha 3D," Matt can probably be found watching literally any sport (minus cricket) or working at - get this - a local movie theater. Or watching a movie. Yeah, he's probably watching a movie.