Who likes mustard? For me, it's my condiment of choice, just after mayo. But after a conversation with Milwaukee's Mustard Queens, I realized I had only scratched the surface of mustard's immense possibilities.
Katrina Kozar and Kathy Maersch – aka The Mustard Queens – have been in mustard-making mode since 2009. Originally, they made mustard as gifts for friends and families for the holidays. In 2015, Kozar was a Top 5 contestant on the show "MasterChef" with Gordon Ramsay.
"With new friends and fans and from the show, it seemed like a good idea to spread the mustard love," says Kozar. "So we decided to sell our gourmet coarse ground mustards through social media."
Today, the Mustard Queens make small batch gourmet mustard with high quality ingredients and unique profiles. The Mustard Queens currently have 10 varieties of whole grain mustard with fun names like Mister Ed, a German horseradish mustard; Garlic Bomb; Wisco Cran and Balmy Fig.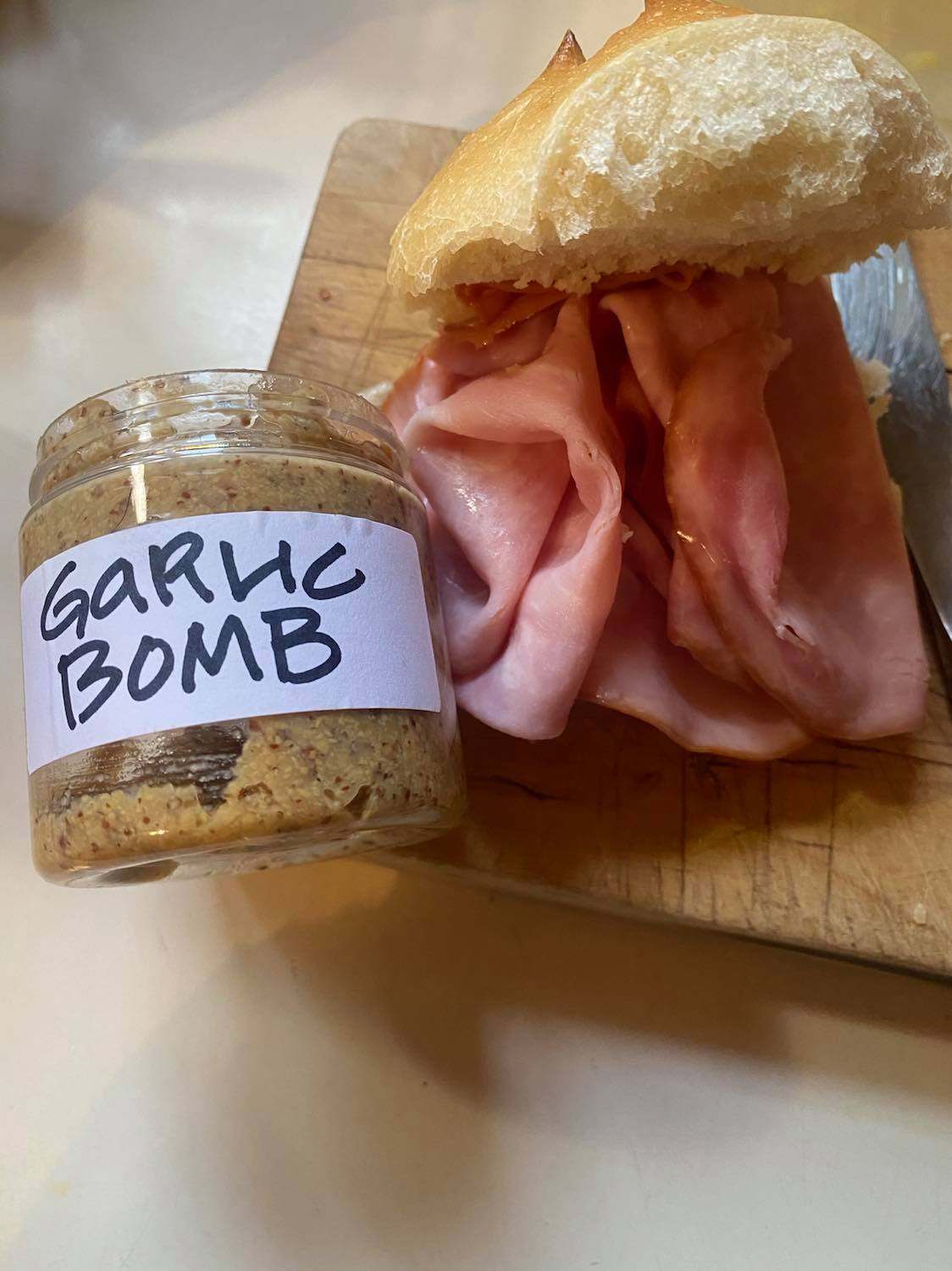 "Recently, two new flavors joined the lineup. Freya, a Viking Mustard with paprika and the secret ingredient pickle juice! This goes terrific with Venison," says Kozar. "The other one is Malty Liz, a malt vinegar and marjoram pub style mustard which is a tribute to Queen Elizabeth's Birthday."

The Mustard Queens' mission surpasses zinging the taste buds. They also teach their clients the merits of mustard – like how to use it in more ways than just squirting it on a bratwurst. They recommend adding one or two mustards to Charcuterie board or using it as an ingredient to make homemade salad dressings, marinades, pan sauces and rubs for any cut of meat, fish or poultry.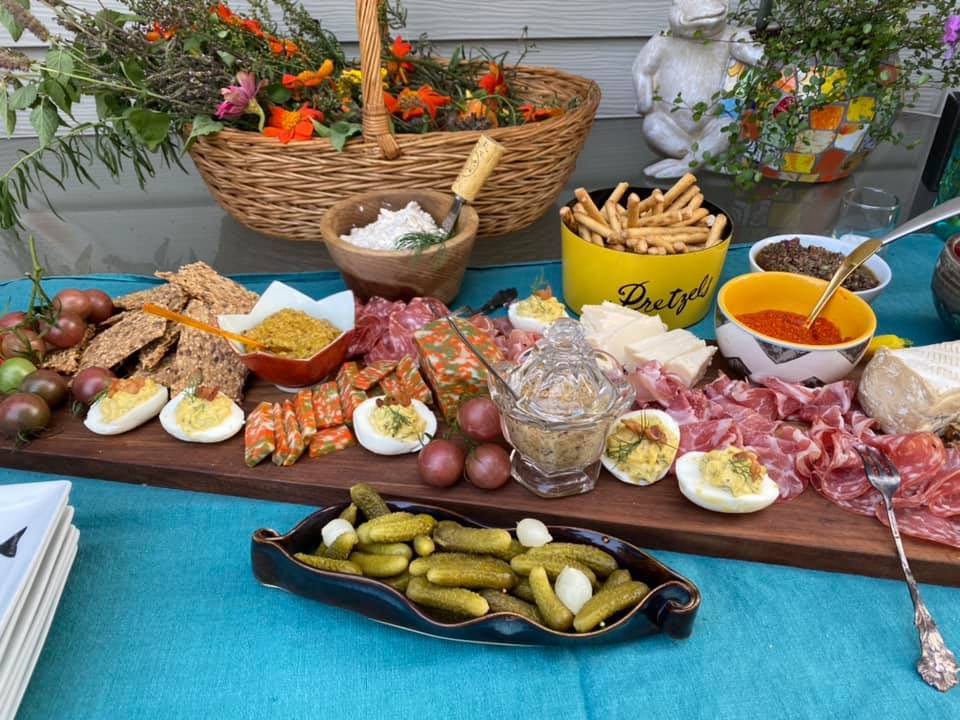 "Try tossing your favorite variety with veggies prior to roasting. You can spice up deviled eggs, mac and cheese, stews and even purchased products like mayo, dips and spreads," says Kozar. "There is so much more you can do with this simple and healthy condiment."
During non-pandemic times, the Mustard Queens host mustard-making classes for small groups and private dining experiences in clients' homes where they create small plates featuring mustard and paired with various wines.
"We also create custom Charcuterie boards that look like works of art, delivered to your party or event, of course featuring mustard," says Kozar.
Kozar's passion for making mustard was inspired by her sister, the late Sarah Kozar (who was primarily known for her musical talents and powerful singing voice.)
"My sister Sarah loved to cook and came up with the novel idea one year to make mustard for Christmas gift giving. She was one of those amazing and talented ladies full of creative and inspiring ideas. So Kathy and I went to her house and we all made it for the first time. It wasn't good, but we learned a lot from that experience," says Kozar.

After the initial mustard-making experience, the women decided to extensively research whole seed mustards of all varieties. And once they figured out how to do it the right way, they never stopped.

To buy Mustard Queens' mustard, go to their Facebook page, Instagram or email mustardqueens@gmail.com.
"Word of mouth has been our biggest source of clients. We have also been known to pop up to sling mustard at the Newport Bar and The Bavarian Inn," says Kozar.
On Saturday, Dec. 19 the Mustard Queens will be at the Holiday Bazaar in The Pritzlaff Building, 315 N Plankinton Ave, from 11 a.m. to 3 p.m.
"With more of us cooking at home this year, our gourmet mustard packs a lot of flavor punch in a small package. It can certainly help you elevate the flavor of homemade and prepared food that by now may have become routine," says Kozar. "We believe our flavors are delicious and interesting, and remember, you are supporting a small local business. Let us spread mustard love and have fun doing it."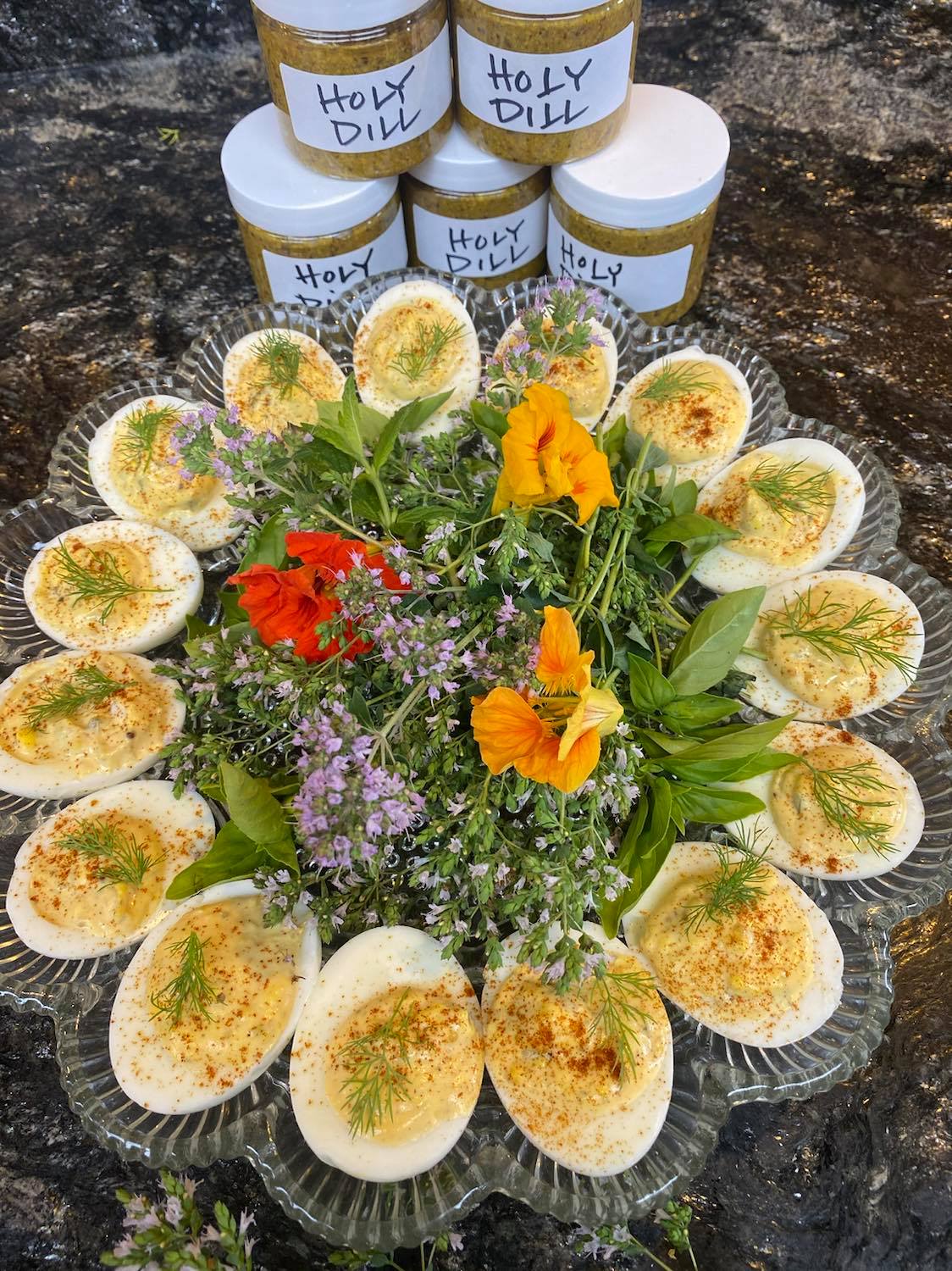 Molly Snyder started writing and publishing her work at the age 10, when her community newspaper printed her poem, "The Unicorn." Since then, she's expanded beyond the subject of mythical creatures and written in many different mediums but, nearest and dearest to her heart, thousands of articles for OnMilwaukee.

Molly is a regular contributor to FOX6 News and numerous radio stations as well as the co-host of "Dandelions: A Podcast For Women." She's received five Milwaukee Press Club Awards, served as the Pfister Narrator and is the Wisconsin State Fair's Celebrity Cream Puff Eating Champion of 2019.