At 8 a.m. on a Tuesday morning, Efren Hernandez walks into work at Ruby Tuesday, 5320 S. 76th St., where he works as the manager of the restaurant's large salad bar called "The Garden Bar." He chops vegetables, mixes salads and fills the 50-plus stainless steel containers in time for the Greenfield-based eatery to open at 11 a.m.
"It's a lot of work, but that's OK," says Hernandez. "The salad bar here is very good."
To maintain a salad bar requires a lot of maintenance, which is why, in part, there are fewer salad bars in restaurants and the majority are in chain restaurants and grocery stores. They also can be costly to stock because of the constant fluctuation in the price of produce.
Although Milwaukee has made-to-order salad chains (that aren't technically "salad bars") like Colour Palate and, soon, Grassroots, it's void of several large-chain salad bars where diners create their own salad like Sweetgreen and Sweet Tomatoes.
"When I moved here in 2002, I was stunned by the lack of salad bar restaurants," says Deana Dearry. "It's just not a thing here."
That said, when salad bars are well-stocked and maintained, they are extremely popular with local diners. This makes sense considering many people tend to want to consume healthier food items and have control over what they put into their bodies.
"More than ever, people want choices," says Karen Hubbard, manager of StoneFire Pizza Co. "Salad bars offer that."
The execution of "salad bars" has also changed in the last decade or so. Most salad bars also have hot food items, fancier salad toppings than the usual cherry tomatoes and ranch dressing and offer gourmet goodies like real bacon bits and house-made croutons.
"Our customers rave about ours, so that makes it worth it for us," says Hubbard.
Here's a list of myriad tasty Milwaukee salad bars:
Downtown Kitchen
777 E. Wisconsin Ave., (414) 287-0303
bartolottas.com/downtown-kitchen
Located on the second floor of the US Bank Center, Downtown Kitchen – owned by Bartolotta Restaurant Group – has a full and fresh salad bar available during the week, from 11 a.m. to 2:30 p.m. The ingredients go beyond the average salad vegetables, including different types of olives, hearts of palm, edamame and feta cheese chunks – among many others. The cost is .49 cents per ounce. Salads can be eaten onsite or taken to go.
Grocery Stores (Metro Market on Van Buren pictured below)
Prices vary. Salads are usually to go; some stores have seating areas.
Fresh Thyme, 470 E. Pleasant St.
Metro Market locations in Milwaukee, Shorewood and Brookfield, along with numerous Pick 'N Save stores throughout the city.
Outpost Natural Foods salad bars.
Whole Foods – both the Milwaukee and Wauwatosa locations – has a popular salad bar.
Jason's Deli
Brookfield Square, 95 N. Moorland Rd., (262) 786-1411
jasonsdeli.com
Jason's, a deli chain headquartered in Beaumont, Tex., features a 20-foot salad bar with produce that's delivered fresh six days a week and prepared onsite every day.
Potawatomi Hotel & Casino
1721 W. Canal St., (414) 847-7400
paysbig.com
"The Buffet" at Potawatomi features a full salad bar, along with Asian, Italian, Mexican and American hot bars, a dessert bar and more. Go here for full details.
Rocky Rococo's
Various locations
rockyrococo.com
Rocky's has a decent, simple salad bar – called the "Garden Market" – that costs $6.99 for all-you-can-eat or a one trip for $5.39. Also includes a muffin!
Rodizio Grill
777 N. Water St., (414) 431-3106
rodiziogrill.com/milwaukee/
Rodizio is a Brazilian steakhouse featuring a gourmet salad bar that includes "the usual" salad bar fixings along with more unique toppings like marinated quail eggs and hearts of palm. It also features more than 30 salads made fresh from scratch daily, including Salad Rodizio, a BLT salad.
Ruby Tuesday
5320 S. 76th St., Greendale, (414) 423-0530
rubytuesday.com
Ruby Tuesday's "Garden Bar" features more than 55 ingredients, and high points include house-made buttermilk ranch dressing, real bacon bits, croutons made every 20 minutes, three types of lettuce/kale and more.
StoneFire Pizza Co.
5320 S. Moorland Rd., New Berlin, (262) 754-5448
stonefirepizzaco.com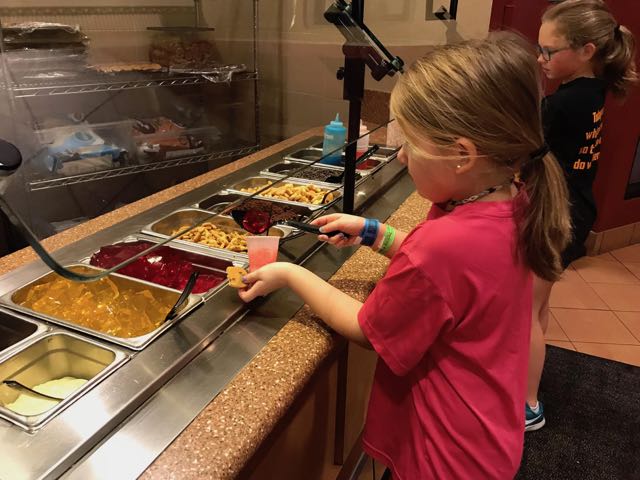 StoneFire is a restaurant, bar and game center featuring bumper cars, mini bowling, virtual reality, a ninja course, video games and more, along with a massive buffet and salad bar.
The well-maintained salad bar's ingredients vary depending on the season. High points include Peter Sciortino's bread sticks, soups made from scratch and a sundae bar.
The salad bar/buffet also includes fresh pizzas, taco bar, potato bar, a "kids' favorites" hot bar featuring mac 'n' cheese, hotdogs and chicken tenders, a dessert bar and a full bar (extra cost).
Texas de Brazil
2550 N. Mayfair Rd., (414) 501-7100
texasdebrazil.com
Like Brazil's native cuisine, Texas de Brazil's salad bar includes hot and cold food items from the many culinary influences from other countries. The salad bar includes an impressive selection of cheeses, cured meats, fresh sushi, Middle Eastern dishes and African dishes such as a catfish with coconut cream sauce that manager Guilherme Baris describes as "dangerously good."
The decadent Texas de Brazil salad bar / buffet is all you can eat and, although a meal in itself, is available with Brazilian meat dinners or a la carte.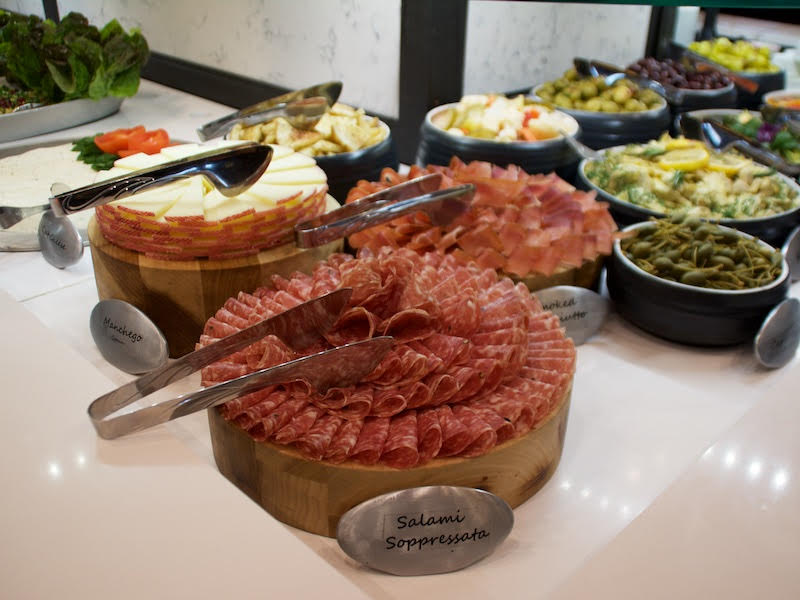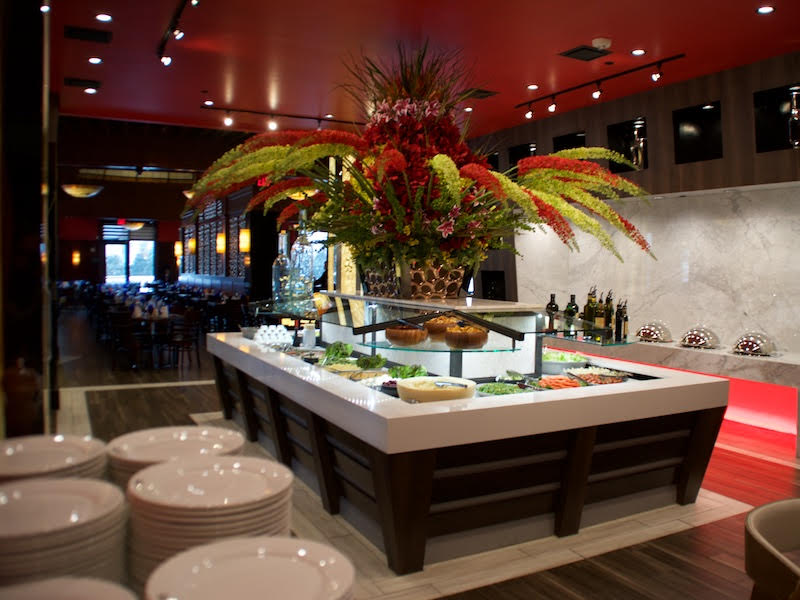 Molly Snyder started writing and publishing her work at the age 10, when her community newspaper printed her poem, "The Unicorn." Since then, she's expanded beyond the subject of mythical creatures and written in many different mediums but, nearest and dearest to her heart, thousands of articles for OnMilwaukee.

Molly is a regular contributor to FOX6 News and numerous radio stations as well as the co-host of "Dandelions: A Podcast For Women." She's received five Milwaukee Press Club Awards, served as the Pfister Narrator and is the Wisconsin State Fair's Celebrity Cream Puff Eating Champion of 2019.