I might be biased, but when it comes to gift-giving, it's pretty difficult to go wrong with food-related gifts. After all, everyone needs to eat. And now that we've all been spending more time at home, we're also more likely to be brewing our own coffee and cooking far more than we have in the past.
Thousands of retailers across the nation are vying for your holiday dollars. But, this year, it's more important than ever to support the great small businesses in our own backyard. So before you head online to order from a big box store or national gift box company, take a look at this list and see if you can find a local substitution.
The following list will not only give you an overview of some of the great foodie gifts available from local retailers, it's also a curation of some of my own favorite items, all of which I'd be delighted to give (or to receive). If you have questions or need more suggestions for specific gift ideas, you can also feel free to email me at lori@staff.onmilwaukee.com I'm happy to hook you up with spots that sell great food-related items that meet your gifting needs.
Even better, almost all of the items are available for purchase online. So you can still do your holiday shopping from the comfort (and safety) of your own home, while also doing some serious good for local establishments. Happy holidays everyone!
Click to find gifts by category:
Bloody Mary kits
Books
Cheese gifts
Chocolate gifts
Coffee gifts
Cool Restaurant merch
Local Flavor
Serveware and kitchen accessories
Tea gifts
Unique finds
Bloody Mary kits
Bittercube Bazaar
4828 W. Lisbon Ave., (414) 207-6262
bittercubebazaar.com
Bittercube has long been known for excellence in the cocktail realm, and their Garden Variety bloody mary mix ($8), released last year, is no exception (it's the best I've had). Pair it up with a bottle of their exceptional Modest Vodka ($20) and a bottle of Bittercube Chipotle Cacao Bitters ($22.50) for a unique gift. Order online for easy pick-up at the Bazaar.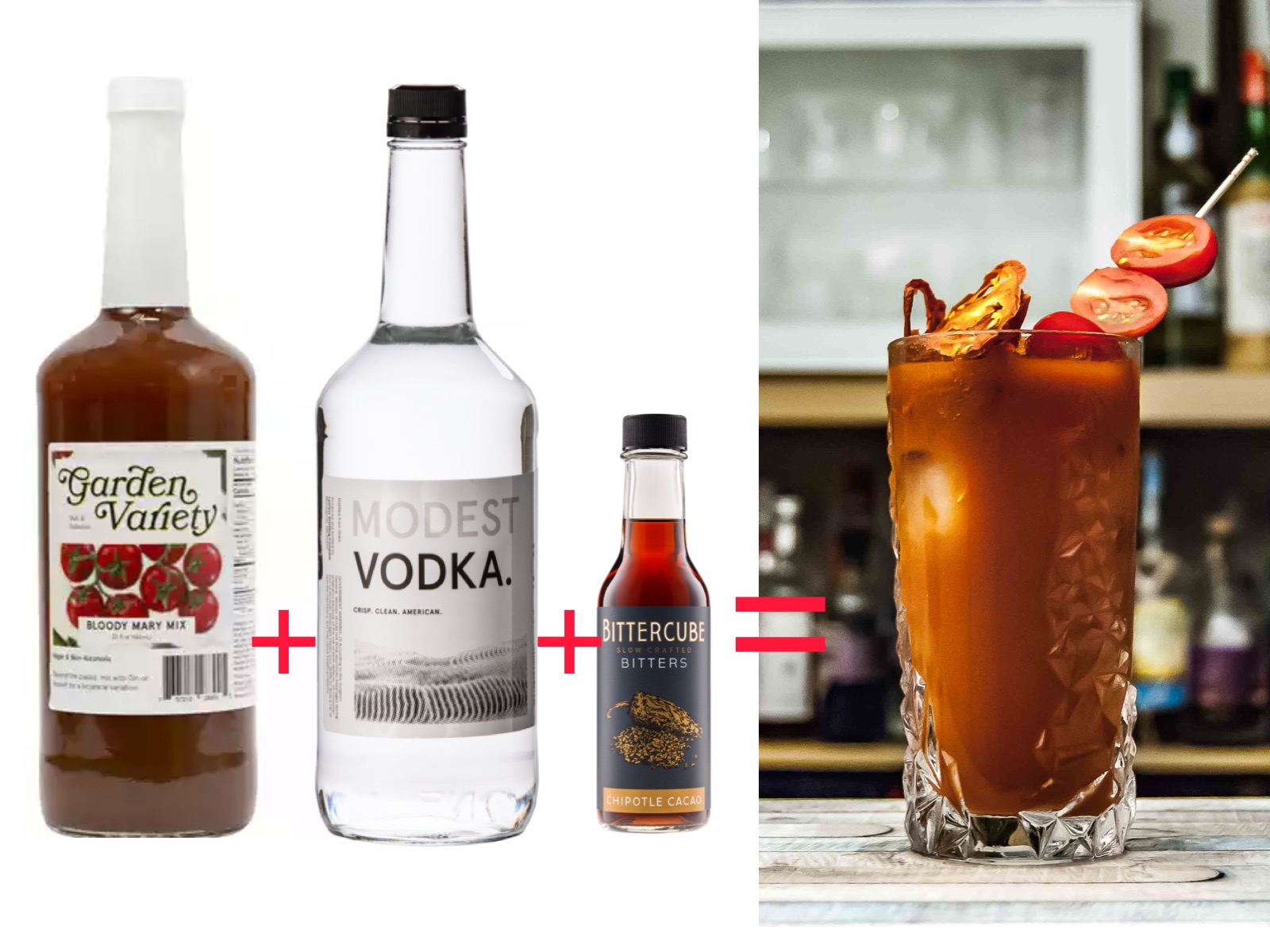 West Allis Cheese & Sausage Shoppe
6832 W. Becher St., West Allis, (414) 543-4230
Milwaukee Public Market, 400 N. Water St., (414) 289-8333
westallischeese.com/the-shoppe
As bloody mary mixes go, the Lutz brand at West Allis Cheese & Sausage is among my top picks. And it makes a great gift for the bloody mary lover in your life. Fuss things up with locally made cured meats from Underground Meats or Driftless Provisions, artisan pickles, a bottle of local vodka or gin and a great craft chaser. Be sure to add locally-made cheese whips or a block of Hook's Cheddar to the mix. Call the shop for gift box options or stop in to see the full selection.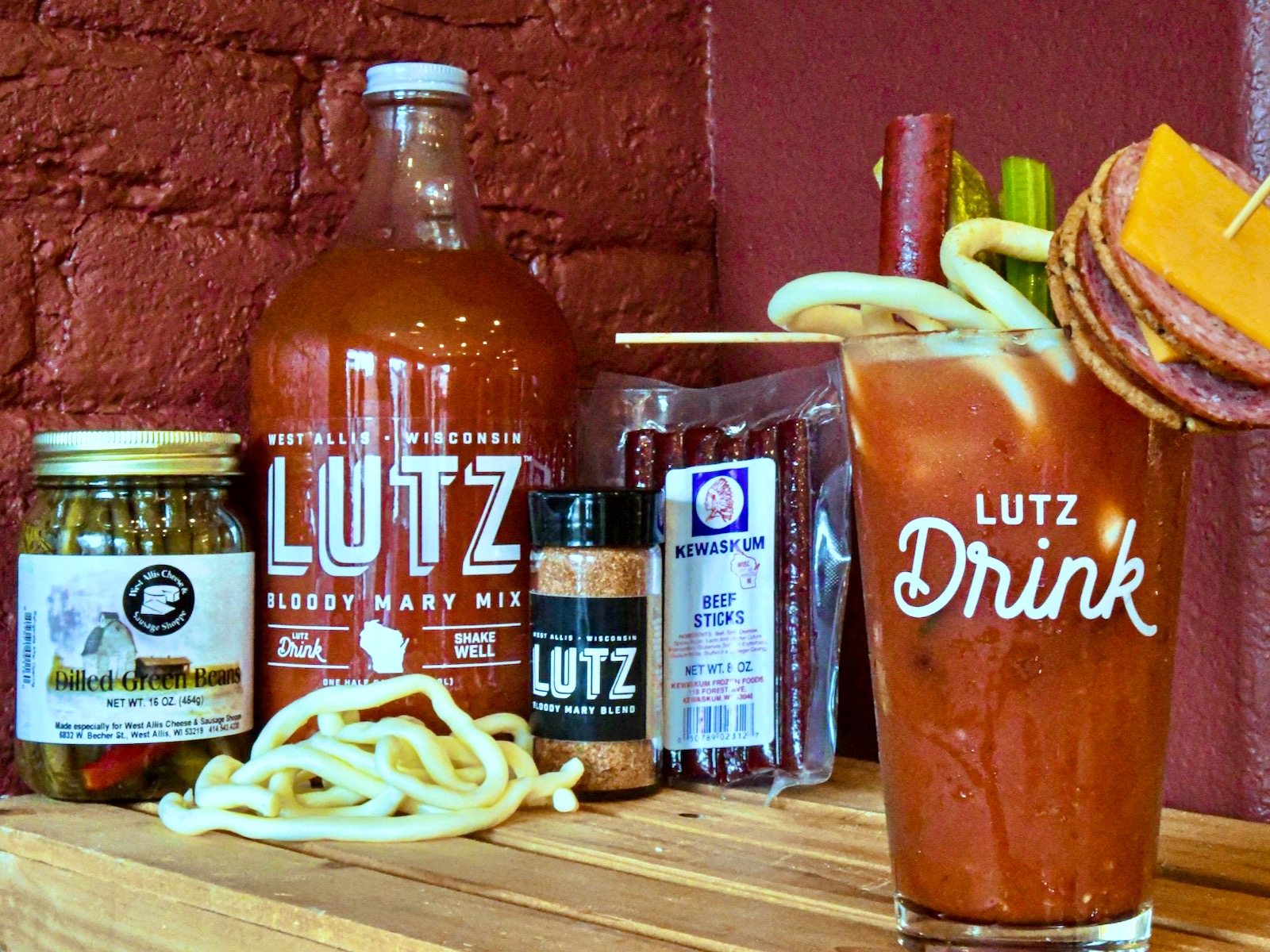 Books (and a magazine)
All of these newly published tomes (plus probably a dozen more) are on my personal wish list this year, so my guess is they'd be great bets for any of the serious (or curious) cooks in your world. All are in stock at Boswell Books. So order them online or call for easy pick-up.
Boswell Books
2559 N Downer Ave., (414) 332-1181
boswellbooks.com
Order online and pick-up your books curbside!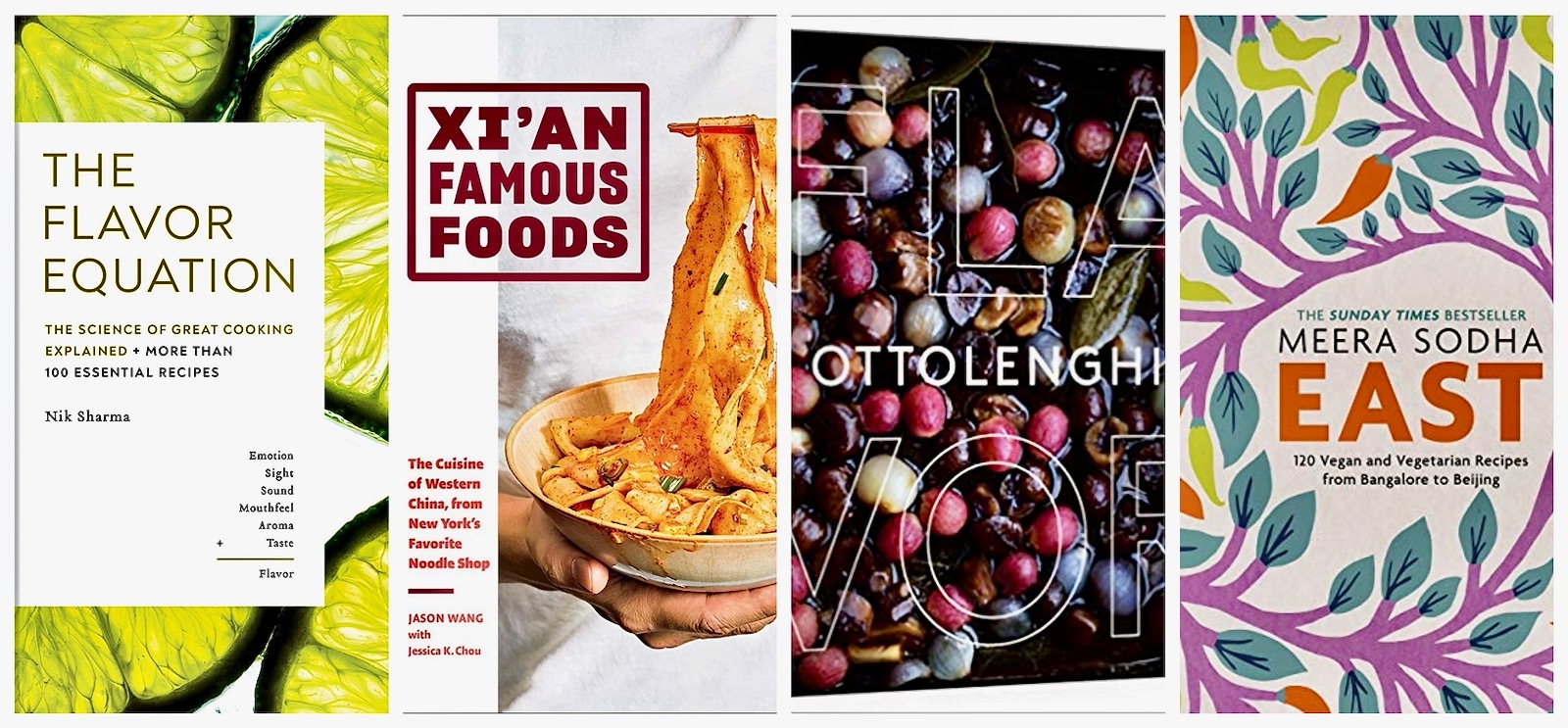 "The Flavor Equation: The Science of Great Cooking Explained in More Than 100 Essential Recipes" by Nik Sharma ($35)
Sometimes it's enough just to cook. But, if you're like me, the process is also about why certain things work and others don't. It's the same reason I'm a fan of books like "The Flavor Bible" (Andrew Dornenburg & Karen Page) and "The Food Lab (J. Kenji López-Alt). It also explains my intrigue with "The Flavor Equation," a book which promises some depth in the exploration of how the science of cooking affects flavor (drilling down into various aspects of taste, including bitterness, brightness, saltiness and heat). If Sharma's last book is any indication, I'm expecting this to be a good read with great recipes, useful diagrams and beautiful photography. Rumor has it there's also a killer recipe for dal makhani.
"Xi'an Famous Foods: The Cuisine of Western China, from New York's Favorite Noodle Shop" by Jason Wang and Jessica Chou ($35)
Among those who've effectively popularized the food of Western China is Jason Wang, founder of Xi'an Famous Foods, a NY-based restaurant known for hand pulled noodles and dumplings. And yes, I'm into it for the never-before-published recipes (because noodles!), including cumin lamb over hand-pulled Biang Biang noodles. But I'm also interested in the story this book promises: not only the insights into the flavors and food culture of Xi'an, China; but also the chronicling of Wong's immigrant experience in America.

"Ottolenghi Flavor: A Cookbook" by Yotam Ottolenghi, Ixta Belfrage, Tara Wigley ($28)
I own a number of Ottolenghi's books (including "Plenty" and "Plenty More") both of which are rich with inventive vegetable-based recipes. His new book, unsurprisingly, focuses on "big flavors" and methods through which to best achieve them. It covers cooking methods (from charring and infusing to aging) as well as techniques to suss out and layer flavors. My guess is it will be yet another book that offers a ton of inspiration for flavorful meals, as well as a few recipes for outstanding "flavor bomb" condiments.
"East: 120 Vegan and Vegetarian Recipes from Bangalore to Beijing" by Meera Sodha ($35)
My bookshelves are overflowing with cookbooks. Many contain recipes that provide more in the way of inspiration and education than they do useful everyday recipes (and that's fine with me). But, if everything I've read about this new book is true, Sodha's cookbook contains a wealth of simple, flavorful recipes that also happen to be vegetarian (read: great weeknight dishes). And if the raves are also true, it will be one of those books of which I buy multiple copies to gift to food loving friends.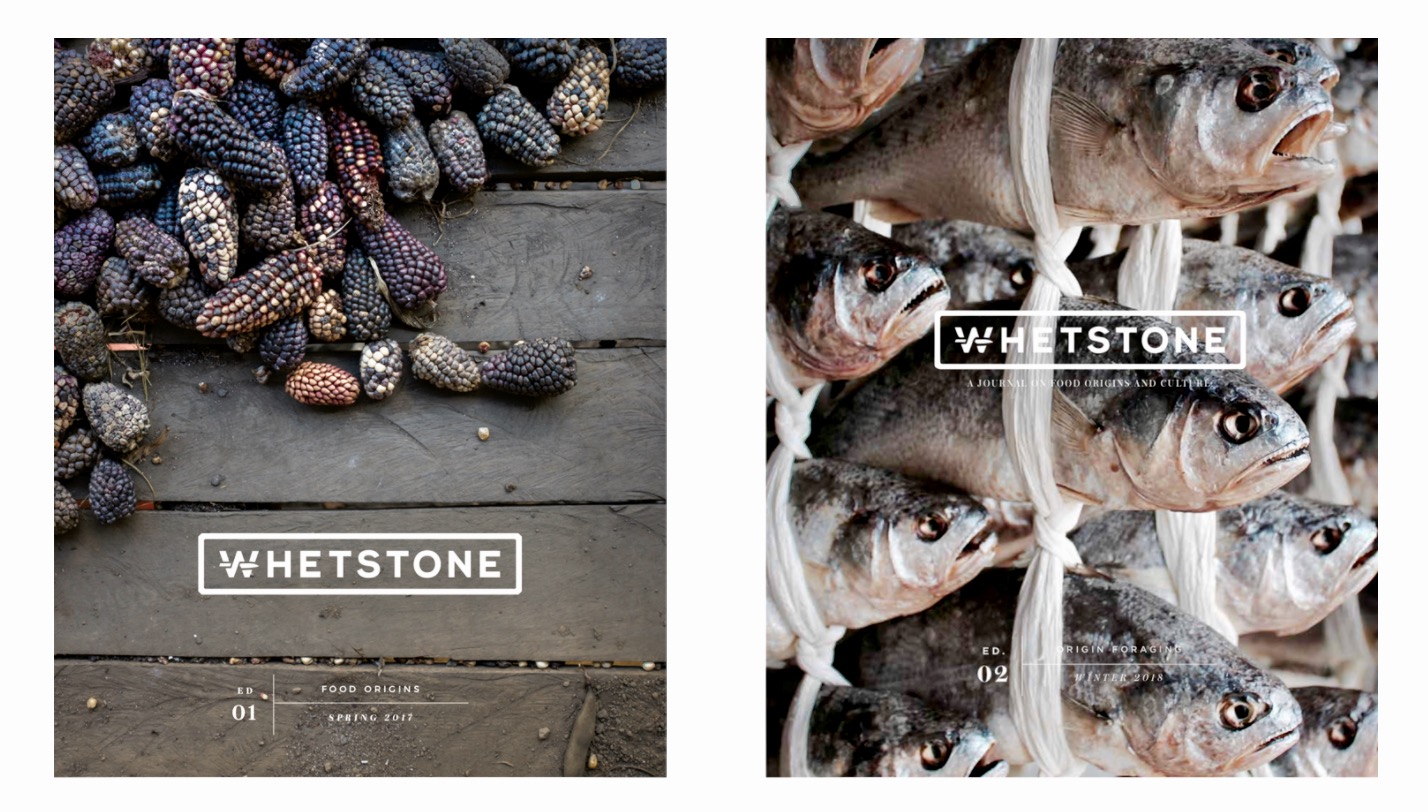 Whetstone Magazine
whetstonemagazine.com
I'd also highly recommend a subscription to Whetstone Magazine for any foodie. The publication isn't local, but it is the only Black-owned food magazine in print in the U.S. It's beautiful, inclusive and ad-free. And it offers amazing reading for anyone interested in the origins of food and its relationship to culture. The print subscription includes four magazines ($90). A print+digital subscription includes both a physical copy and a shareable digital subscription ($100).
Cheese gifts
Larry's Market
8737 N. Deerwood Dr., Brown Deer, (414) 355-9650
larrysmarket.com
Larry's has long been known for their great gift boxes, which can be customized to your liking. Check out their Taste of Wisconsin boxes, which start at $40 and include three half-pound chunks of Wisconsin Cheese, Usinger's or Nueske's sausage, East Shore snack pretzels, East Shore mini mustard and Mayana chocolate. From there, you can add your choice of additional cheeses or local products including local coffee, beer, preserves and more. Call the shop to place your order.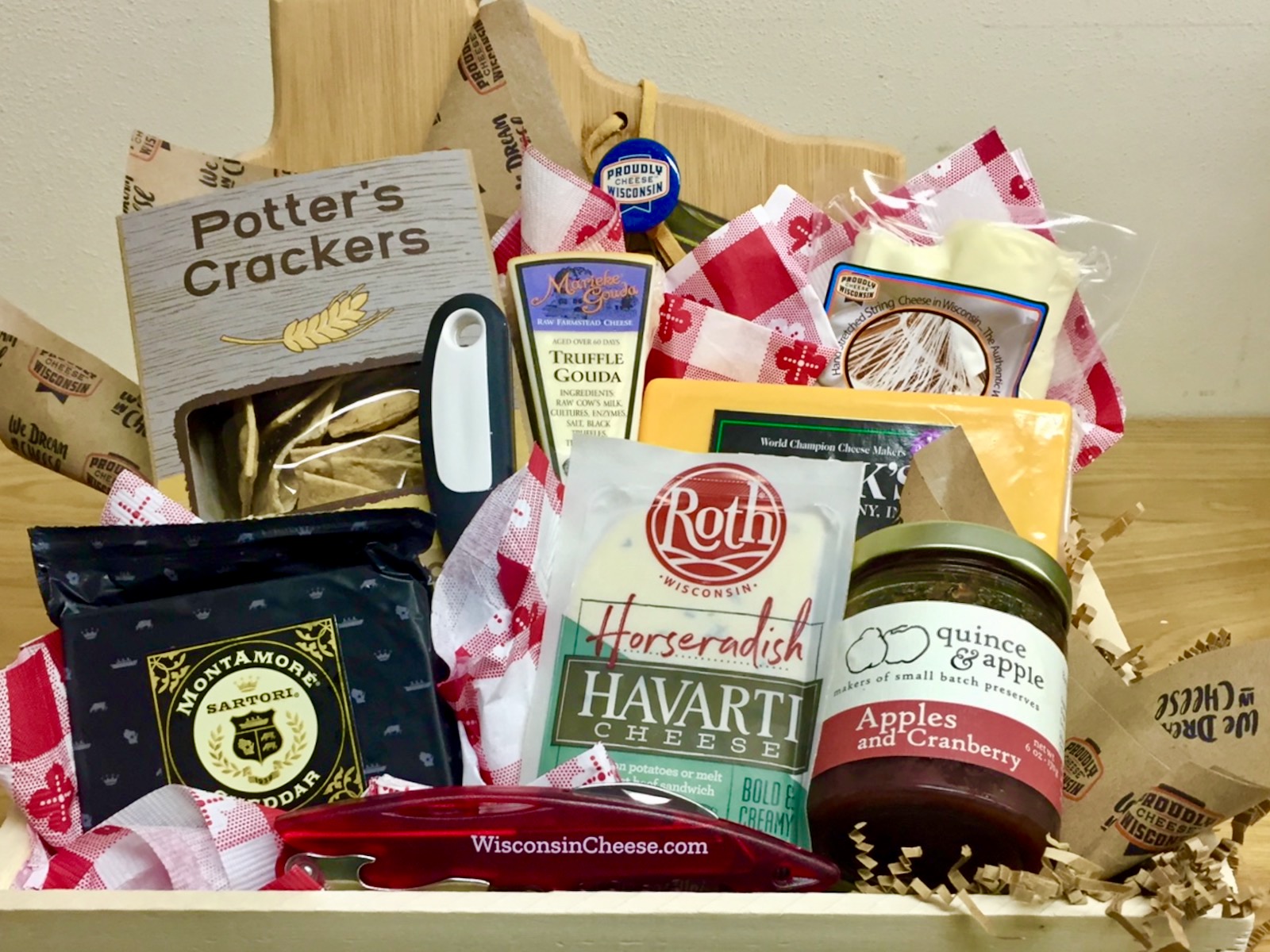 Uplands Cheese
5023 WI-23, Dodgeville, (608) 935-5558
uplandscheese.com
I'd consider the Uplands "Everything & More Gift Box" to be the ultimate cheese gift. Not only are you gifting two of the most delicious cheeses in the state, but you're supporting the work of a creamery that (literally) sustains itself making two seasonal cheeses per year. It's a win-win. The gift box includes one 12-ounce Rush Creek Reserve and one-pound of (the amazing) Extra-Aged Pleasant Ridge Reserve plus Potter's artisan crackers, a jar of Quince & Apple fruit preserves, and a package of irresistible Treat spiced pecans, all wrapped up neatly in a gift box ($100).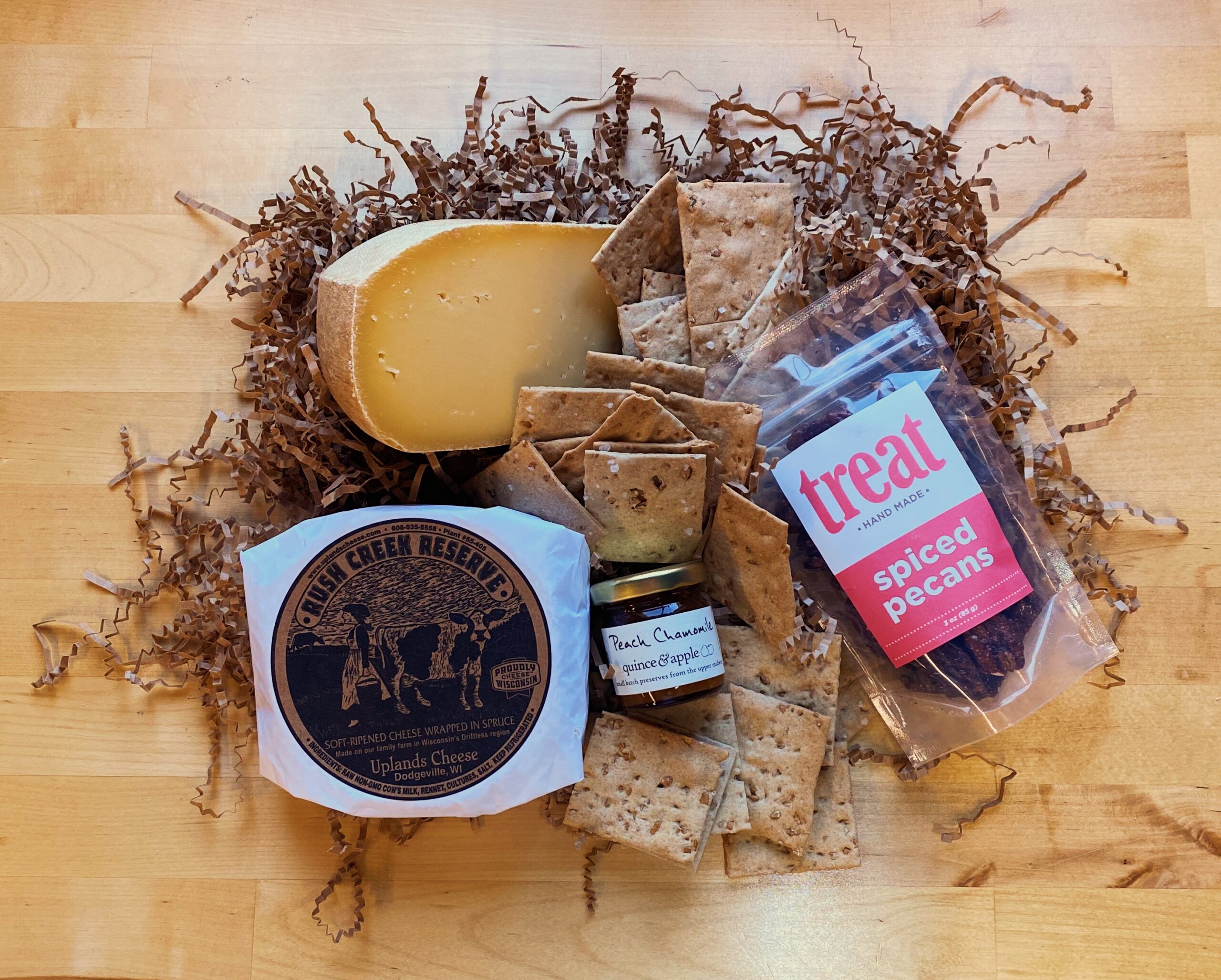 Village Cheese Shop
1430 Underwood Ave., Wauwatosa, (414) 488-2099
villagecheesetosa.com
There's plenty from which to choose this well-appointed shop in the Tosa Village where you can pick up all sorts of goodies for gifting, from hard-to-find imported food items to great bottles of wine. They also have a nice selection of cheese gift boxes, including the Victory Cheese Box, an effort that supports both small artisan cheesemakers and local food pantry, Tosa Cares. The box includes some of Wisconsin's favorite artisan cheeses including Uplands Cheese Pleasant Ridge Reserve, La Clare's Evalon, Deer Creek 7 Year Cheddar and Marieke Foenugreek Gouda, Potter's Crackers and Quince & Apple jam. Fun Wisconsin cheese swag included as well while supplies last ($75). 10% of proceeds will be donated to Tosa Cares.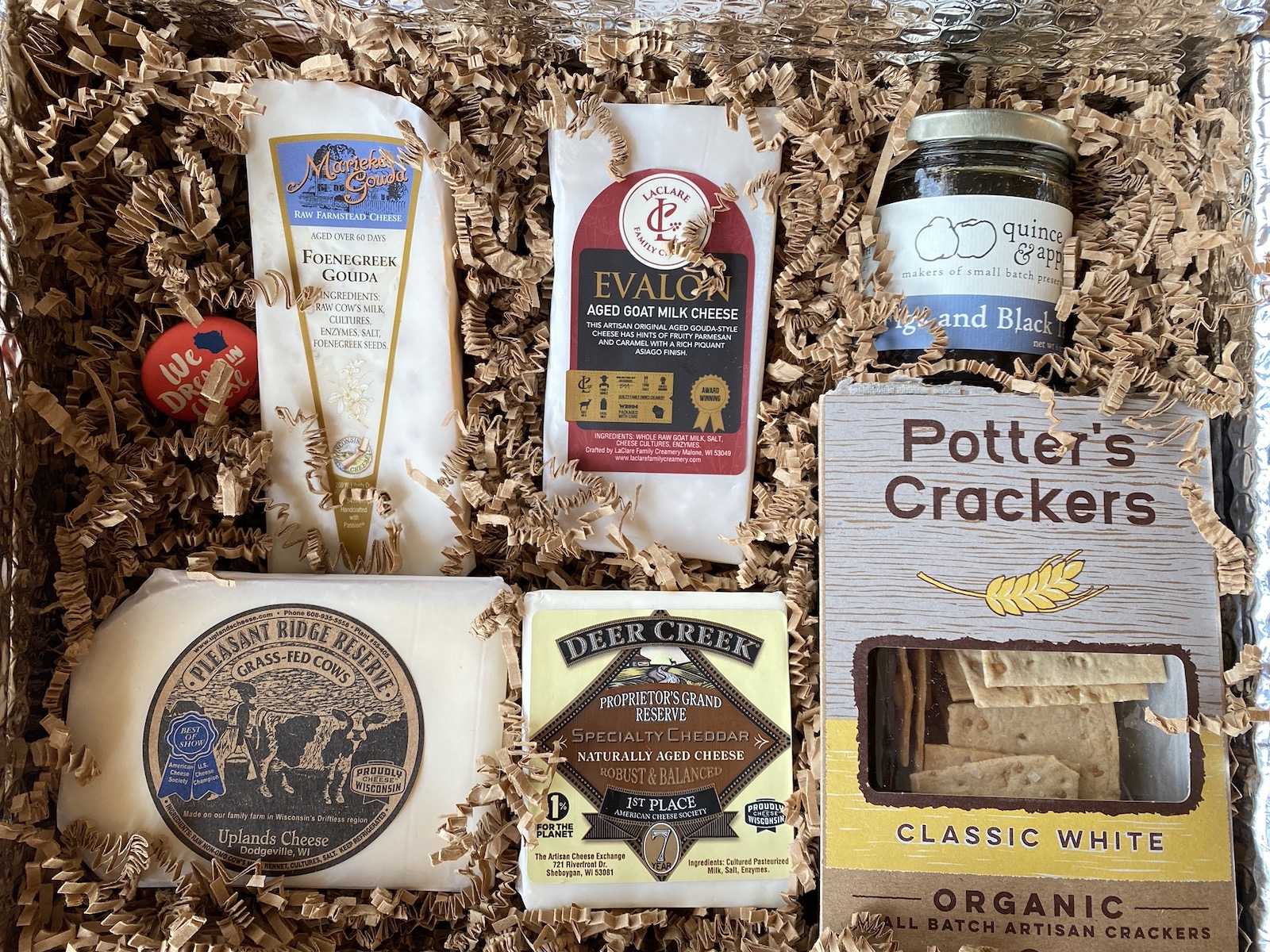 Wisconsin Cheese Mart
215 W. Highland Ave., (414) 272-3544
wisconsincheesemart.com
I do not adore the kitschy cheese boxes that aim to capitalize on their Wisconsin-ness with cow-shaped cheeses and generic mass-produced cheddar. But I do love unique gift boxes that showcase the ingenuity of local cheesemakers. Take this Drunken Cheese Board box featuring a nice assortment of cheeses washed with wine, beer or liquor. The box features a branded pine cheese board, Beer cheese infused with 3 Sheeps Nitro Rye Stout; Merlot BellaVitano soaked in fruity red wine; Drunken Goat, a semi-firm goat cheese soaked in Spanish red wine; Port Wine Cheddar Spread; and Tequila Reaper Cheddar treated with a spicy tequila sauce ($55).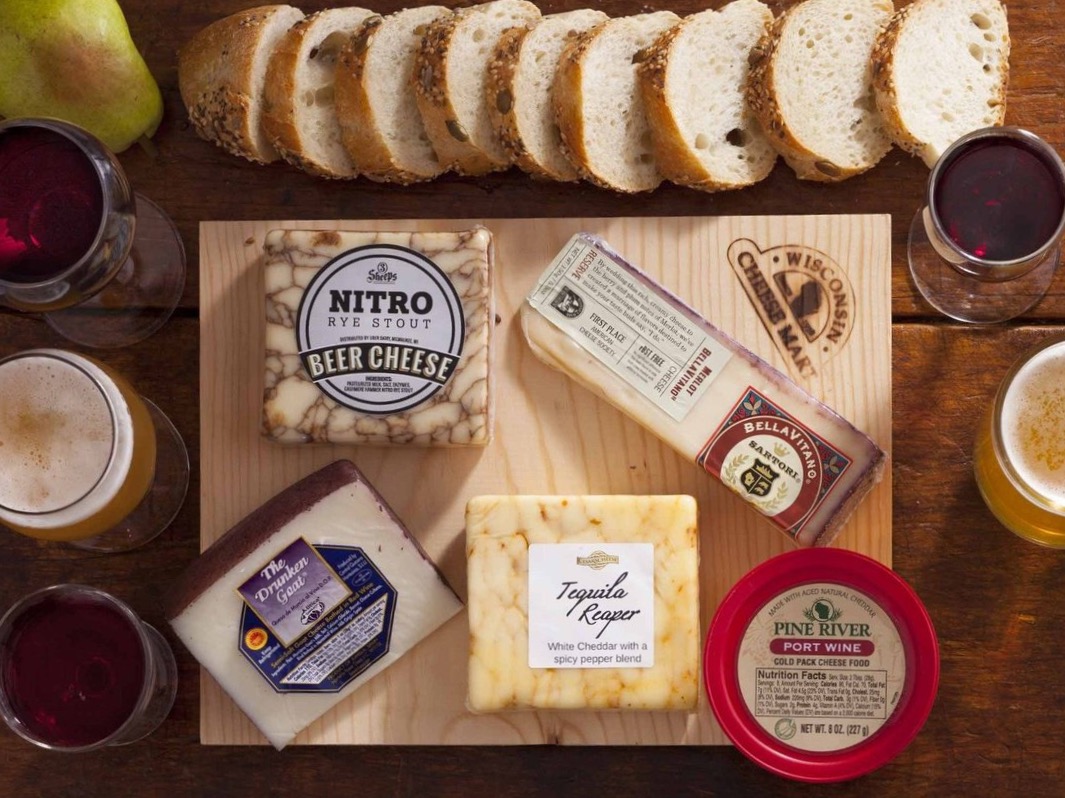 Voyager
422 E. Lincoln Ave., Bay View (414) 239-8254
voyagermke.com
The new shop at Voyager is stocked with all sorts of great foodie finds (from hard to find cheeses and tinned foods to locally made nibbles, cocktail kits and wines), so it's the perfect spot to grab some wine and noshes for yourself. But they've also got a number of gift-worthy packages that would be great for a foodie on your list. Take for instance the Christmas Snack Pack, which features two bottles of Spanish wine (sparkling Cava + Bobal from Valencia); chorizo; hand-packed Portuguese sardines; white asparagus; and Uplands Pleasant Ridge Reserve ($75). Local wine lovers might also appreciate an Explorer's Club wine subscription, entitling them to an exclusive selection of hand-picked wines each month ($50 for two monthly bottles; $75 for four and $100 for six). Shop here.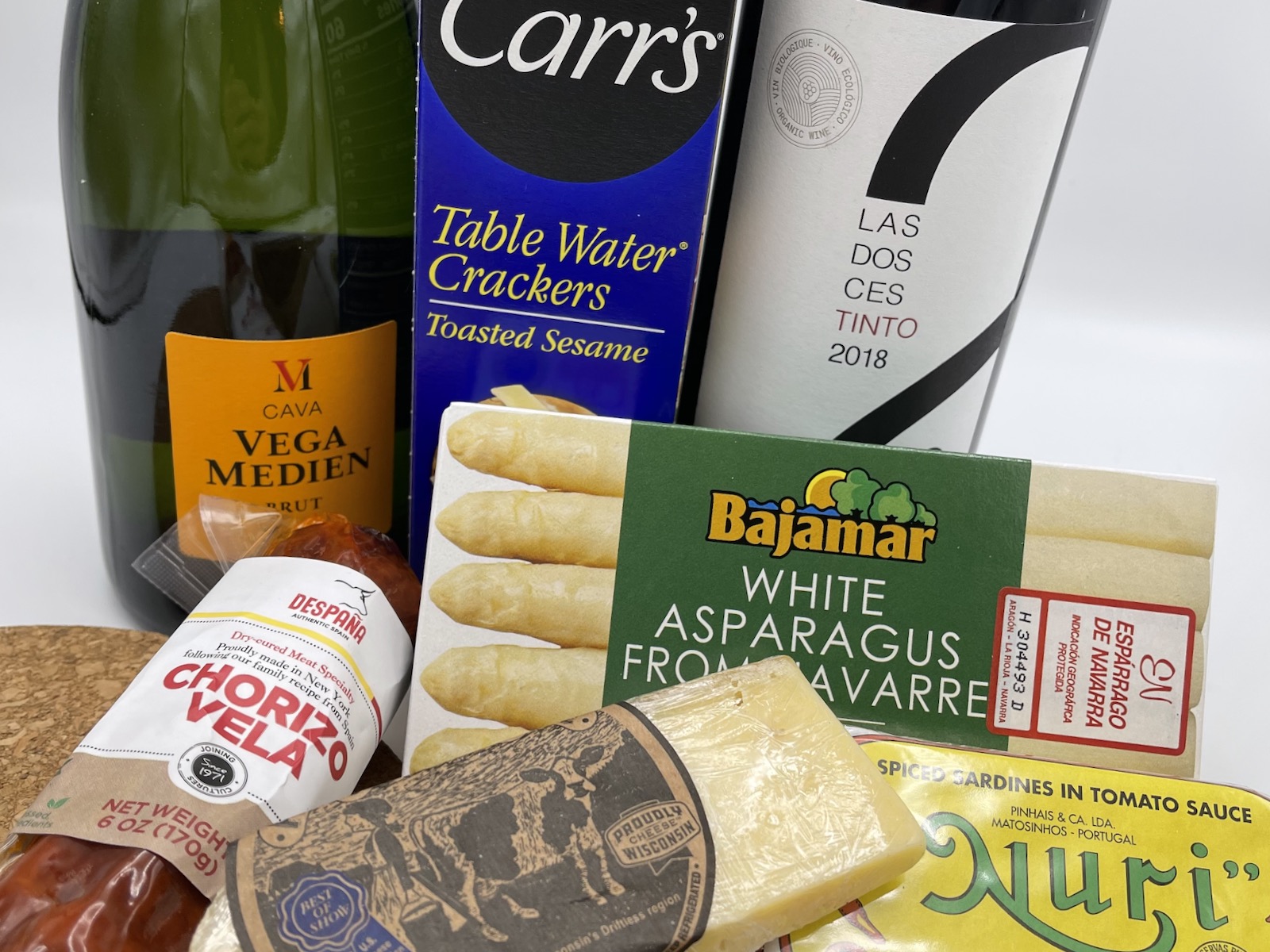 Chocolate gifts
Traditional chocolates
Milwaukee is rich with chocolatiers and candy makers, each of whom create their own unique style of indulgent treats. And those treats are perfect for last minute gifting during the holiday season! Whether it's a stocking stuffer, hostess gift or a sweet treat for your significant other, this guide will assist you in narrowing in on the perfect indulgence for the holidays. Even better, you'll be supporting a small local business during these particularly challenging times. Here are eight spots to get you started.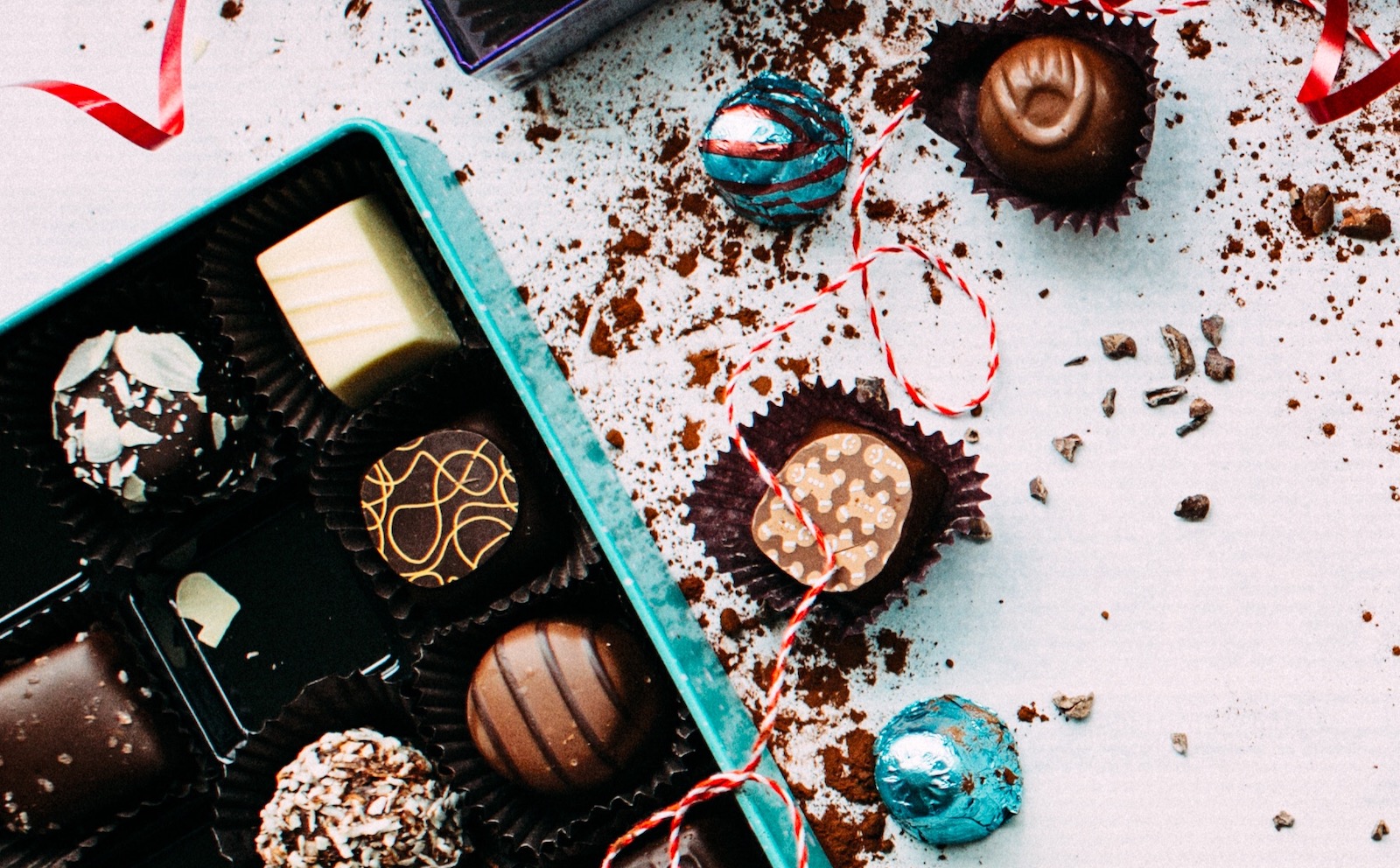 Hot Chocolate Bombs
Hot chocolate bombs are, at their simplest, a sphere of chocolate cleverly filled with a mix of powdered hot chocolate and marshmallows. To use them, you just place them in the bottom of a mug and pour hot milk over the top (you can use water, but it's not nearly as good) and watch as the exterior layer of chocolate melts and (almost like magic) releases a burst of mini marshmallows and powdered hot cocoa inside. They're not only fun for kids, the best of the bunch make indulgent gifts for chocolate loving adults. Give one or two as a stocking stuffer. Or pair a few with a locally crafted mug to give as a gift. [Here are 8 local shops where you can buy them]

Hot chocolate
Indulgence Chocolatiers
211 S. 2nd St., (414) 223-0123
indulgencechocolatiers.com
There are plenty of great gifts from which to choose at Indulgence. Among them is the Cocoa Mix Gift Set, a warming gift that contains some of the best hot chocolate mixes in the city. Flavors include Dark Chocolate Sea Salt, Vanilla Bean Malt, and Mayan Spice, presented in a signature Indulgence gift box ($33). Is the gift for a true chocolate lover? Consider adding the accompanying chocolate bars or a gift card for one of the shop's virtual chocolate pairing classes.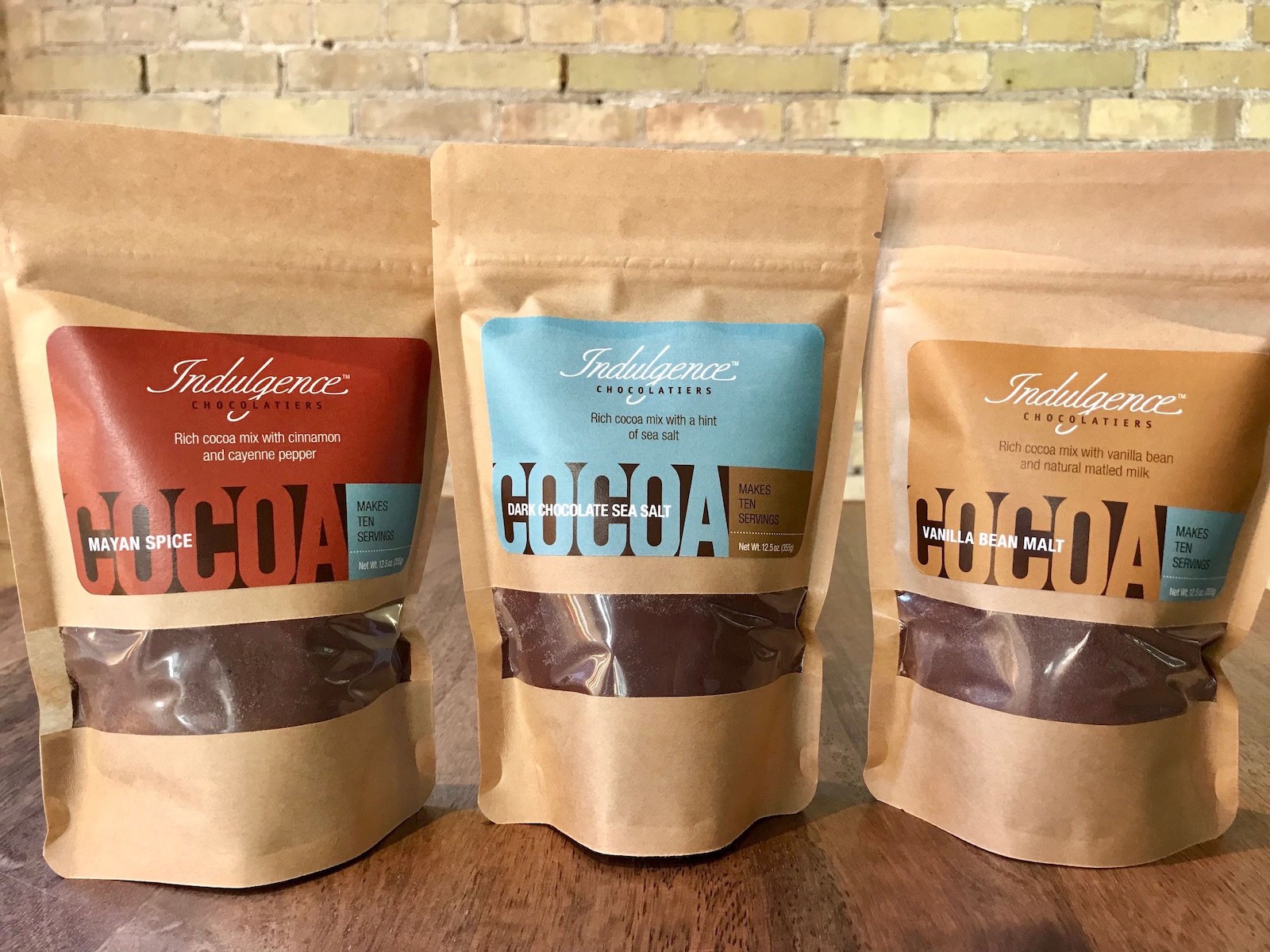 Coffee gifts
Whether you're shipping off a taste of Milwaukee to a coffee lover outside the city or simply providing some daily buzz for your coffee loving friend who misses lingering over a latte at his or her favorite cafe, you'll find great gift packs at every local coffee roaster in town. Here are a good number of options to get you started.
Anodyne Coffee
224 W. Bruce St, (414) 763-1143
2920 S. Kinnickinnic, (414) 489-0765
7471 Harwood Ave., Wauwatosa, (414) 930-0469
anodynecoffee.com
Experience both of Anodyne's special Holiday coffee blends in a festive gift box! Merry is a smooth and approach-ably sweet coffee, while Bright has a more complex and fruit-forward profile. The gift box contains one full pound of each coffee ($34.95). As an added bonus, no two gift boxes are the same, each comes with a unique hand-printed design and colors (just like the person you're purchasing it for).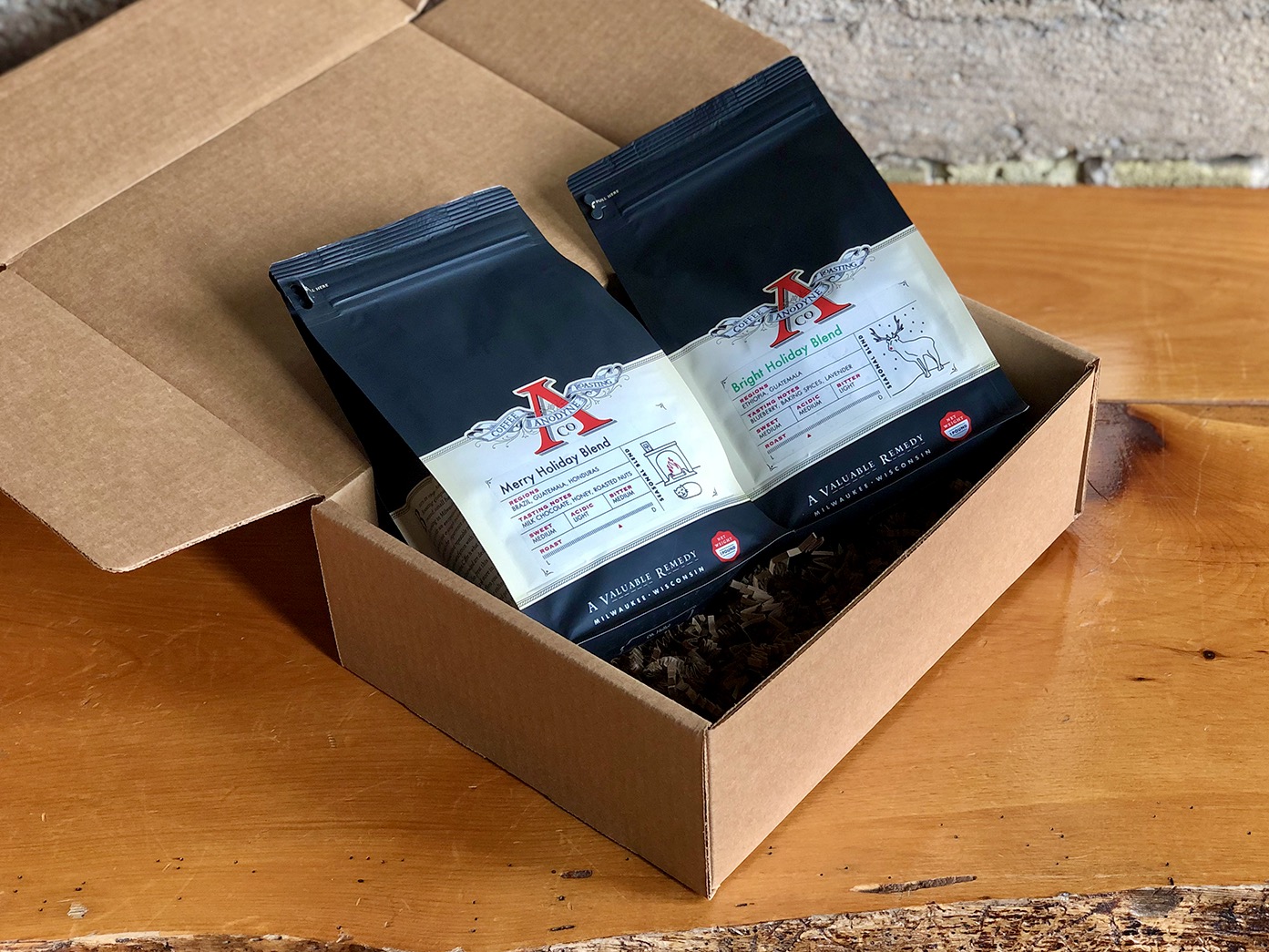 Canary Coffee Bar
720 N. Old World 3rd St., (414) 426-8389
canarycoffeebar.com
Among the newest multi-roaster cafes in Milwaukee, Canary Coffee has been toughing it out Downtown throughout the pandemic. Give 'em some love and grab a gift for a coffee-loving friend (or just treat yourself). Options include coffees from roasteries like George Howell, MadCap and Sweet Bloom ($20-$25 each), plus svelte Canary tees ($25), stickers and gift cards. Stop in or call the shop to place your order for pick-up.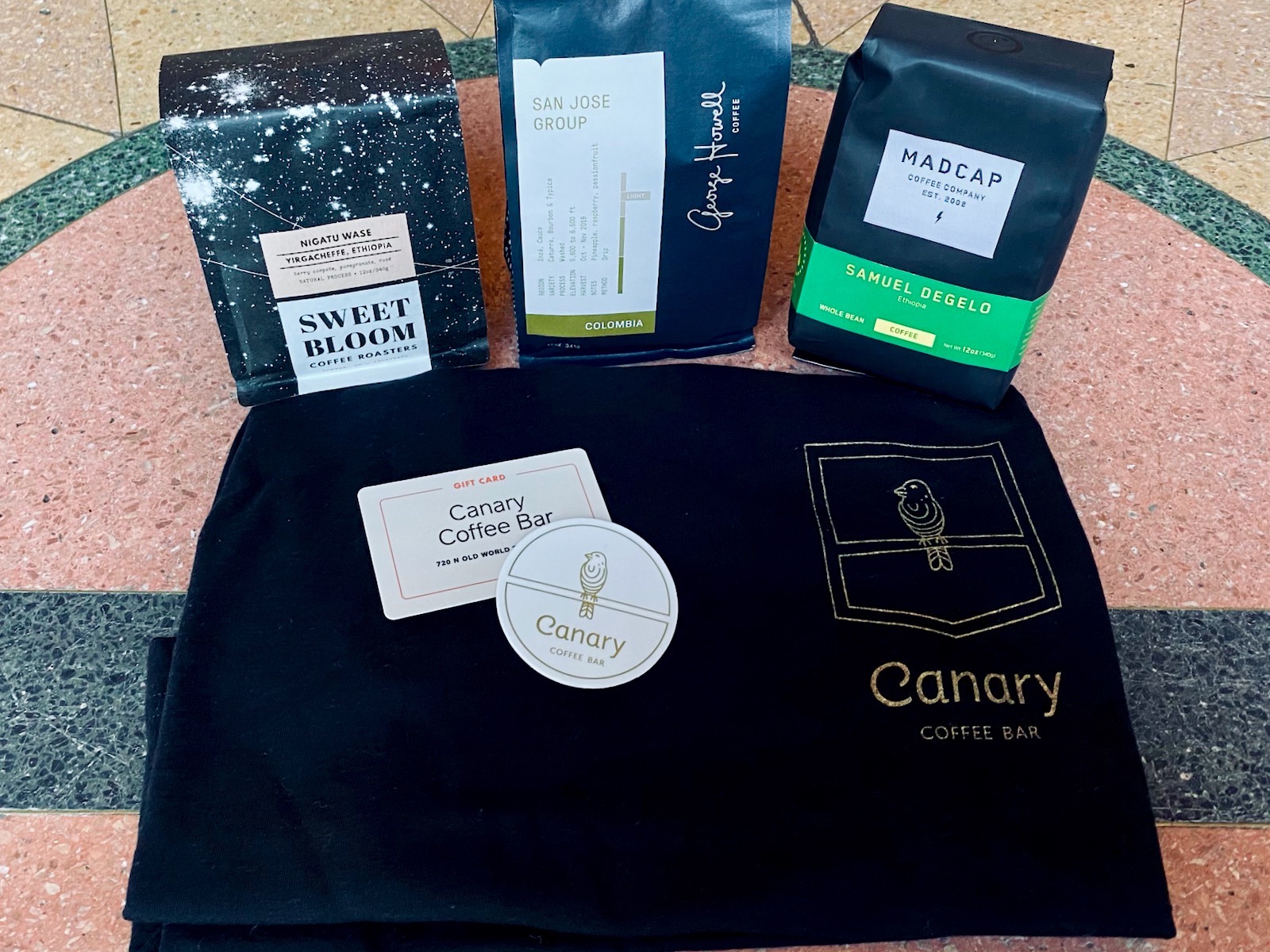 Colectivo Coffee Roasters
Multiple locations
hop.colectivocoffee.com
Colectivo's holiday gift boxes are always festive and include great options like the Holiday Sampler, which includes three half-pound bags of whole bean limited edition seasonal coffees (Snow Day, Starry Night, and Wonderland) nestled in a custom box with a colorful matchbox wrap ($24.95). Coffees are also available for purchase individually in one-pound bags for $14.95 each. For easy virtual gifting, Colectivo has also launched a new digital gift card option that's as easy to gift as it is to use.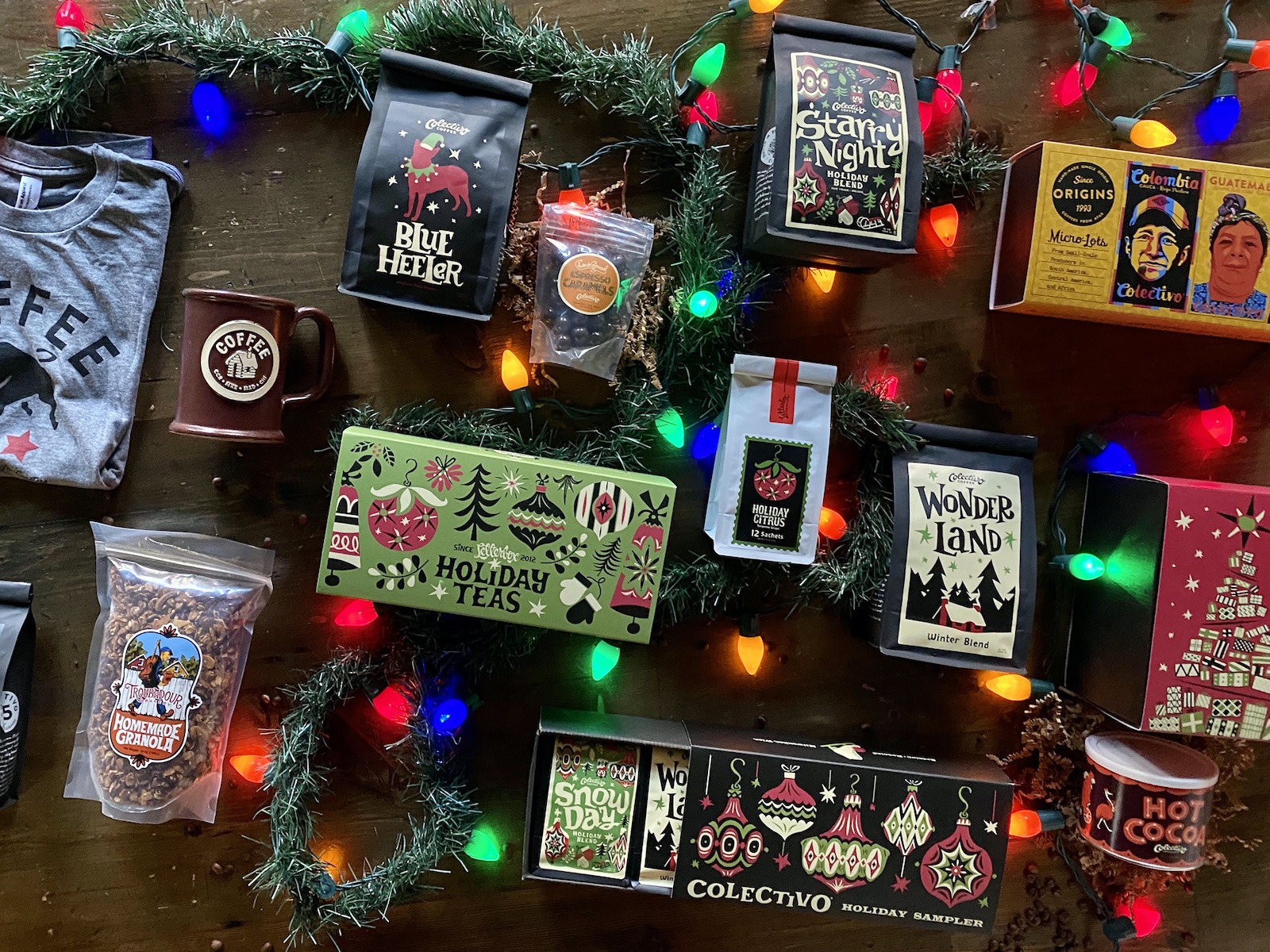 Hawthorne Coffee Roasters
4177 S. Howell Ave., (414) 331-1382
hawthornecoffeeroasters.com
Give the gift of better coffee at home with the Hawthorne Home Brew Box (pictured) featuring a bag of Hawthorne coffee plus a V-60 brewer. In the days ahead, Hawthorne will also be rolling out mini bottles of their original and Bourbon Barrel Cold Brew (a gift in and of itself), plus home cocktails kits featuring a few of their favorite house coffee cocktails (Prices range from $35-$55). Shop here.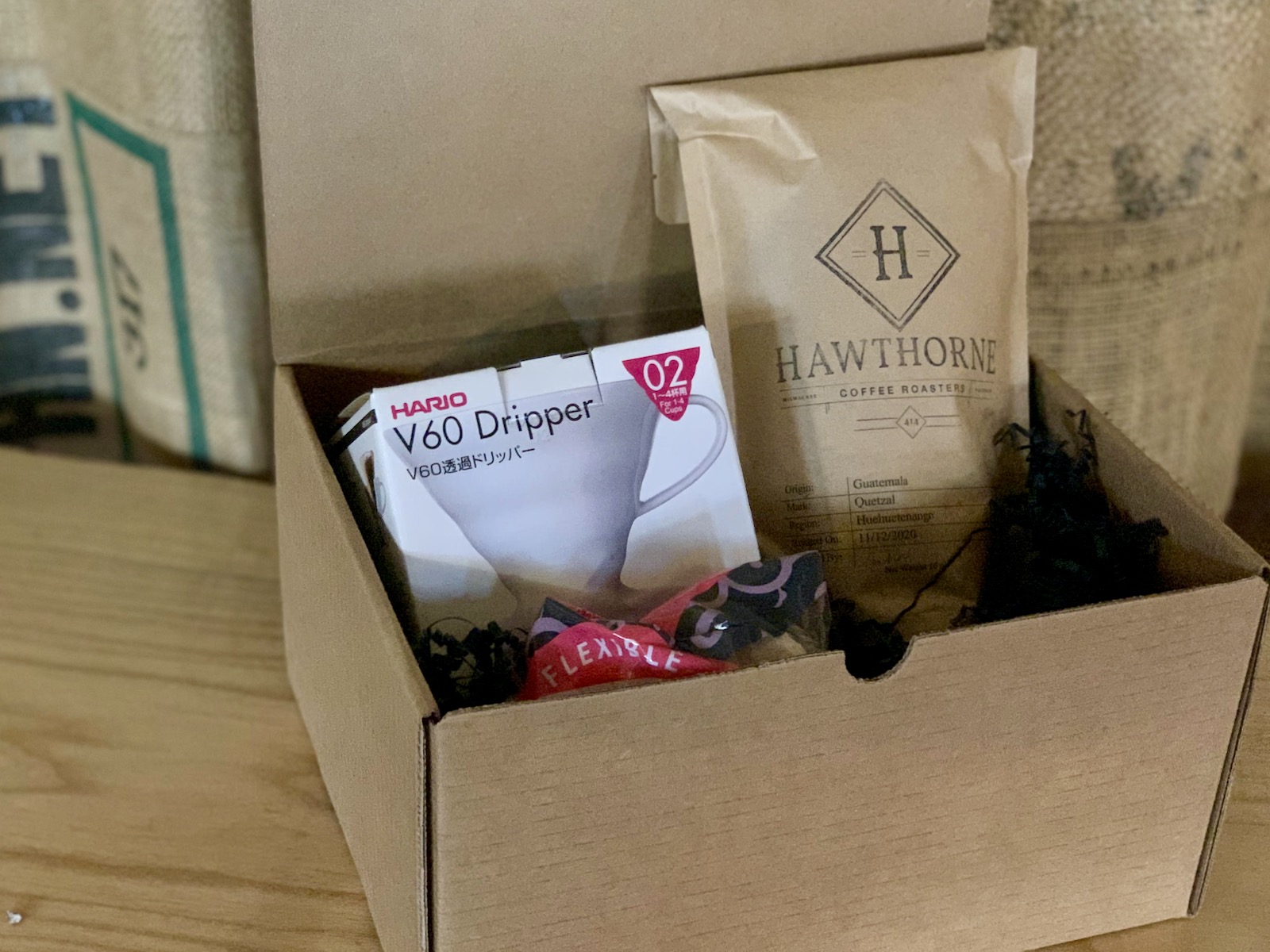 Interval
1600 N. Jackson St.
intervalmke.com
There are lots of lovely things you can purchase at the new Interval Corner Store (located on the lofted second floor of the cafe), Among them is the new Interval coffee blend, Neighborly, which bears both a whimsical design and sentiments on the bag that reads: "This blend is for those who want to feel at home, relax, and connect with themselves and others. Brew up a cup of Neighborly and cozy up in your favorite blanket, invite your best friend over to chat about something deeper than the weather, or bring it with you on a long walk. No matter what you do, we're here for you. Our Neighborly Blend is our go-to coffee for any brewing scenario. Life is confusing enough, your coffee shouldn't be. " It's an adorable find for the coffee lover in your life, especially after the challenges we've all experienced in 2020.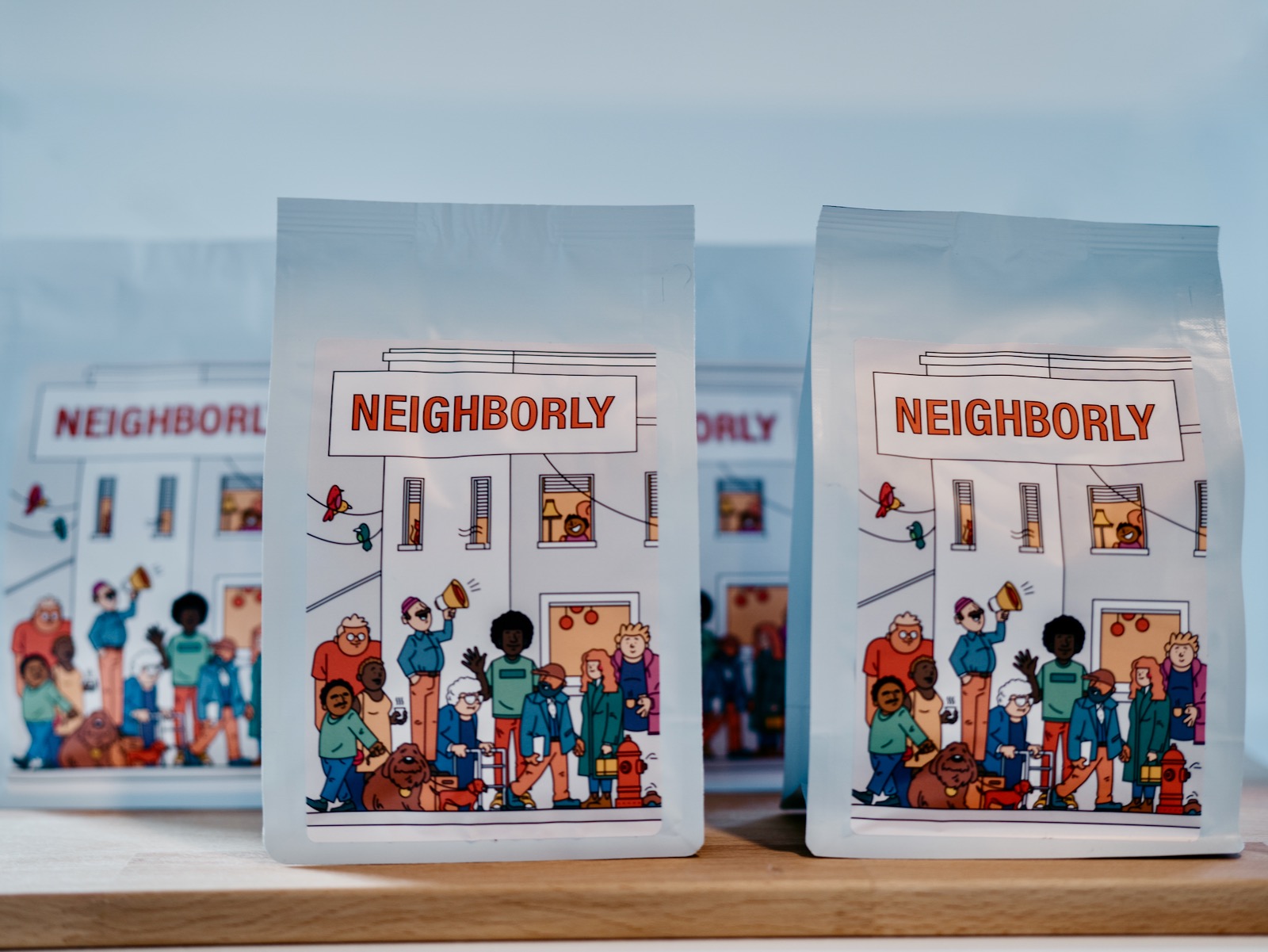 Stone Creek Coffee - Factory Cafe
422 N. 5th St., (414) 431-2157
Stonecreekcoffee.com
Know someone who's at their worst before their first cup of the day? Gift them the "Drink Up Grinches" gift box from Stone Creek. It features three half-pound bags of light, medium and dark coffees (Ring of Fire, Green Bike and Black Sheep) that just might open up their two-sizes-too-small heart to the joys of the holiday season ($25). For those whose morning cup is just a benefit of another glorious day, bequeath them with the "Cups of Cheer" gift box featuring Bone Shaker, Cream City and 3 Volcanoes ($25). Of course, there's no rule saying you can't just give them both.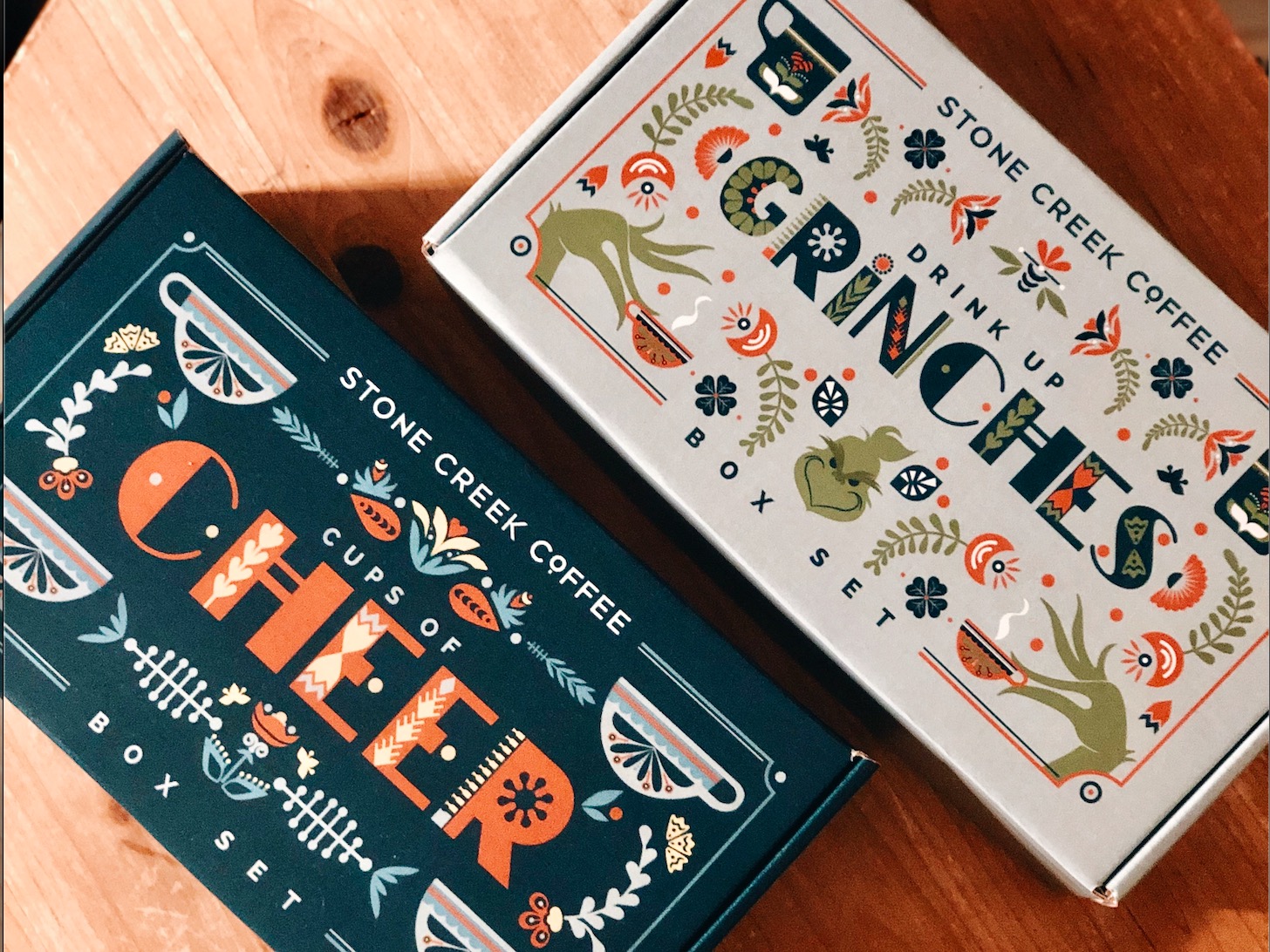 Valentine Coffee
5918 W. Vliet St., (414) 988-8018
valentinecoffeeco.com
Give the gift of Valentine with their large gift box featuring a 12-ounce bag of their popular Bering Sea Blend, a 16-ounce Klean Kanteen, a can koozie (can not included), ann iron-on Valentine Coffee patch, a Valentine pin, pocket notebook and stickers ($50).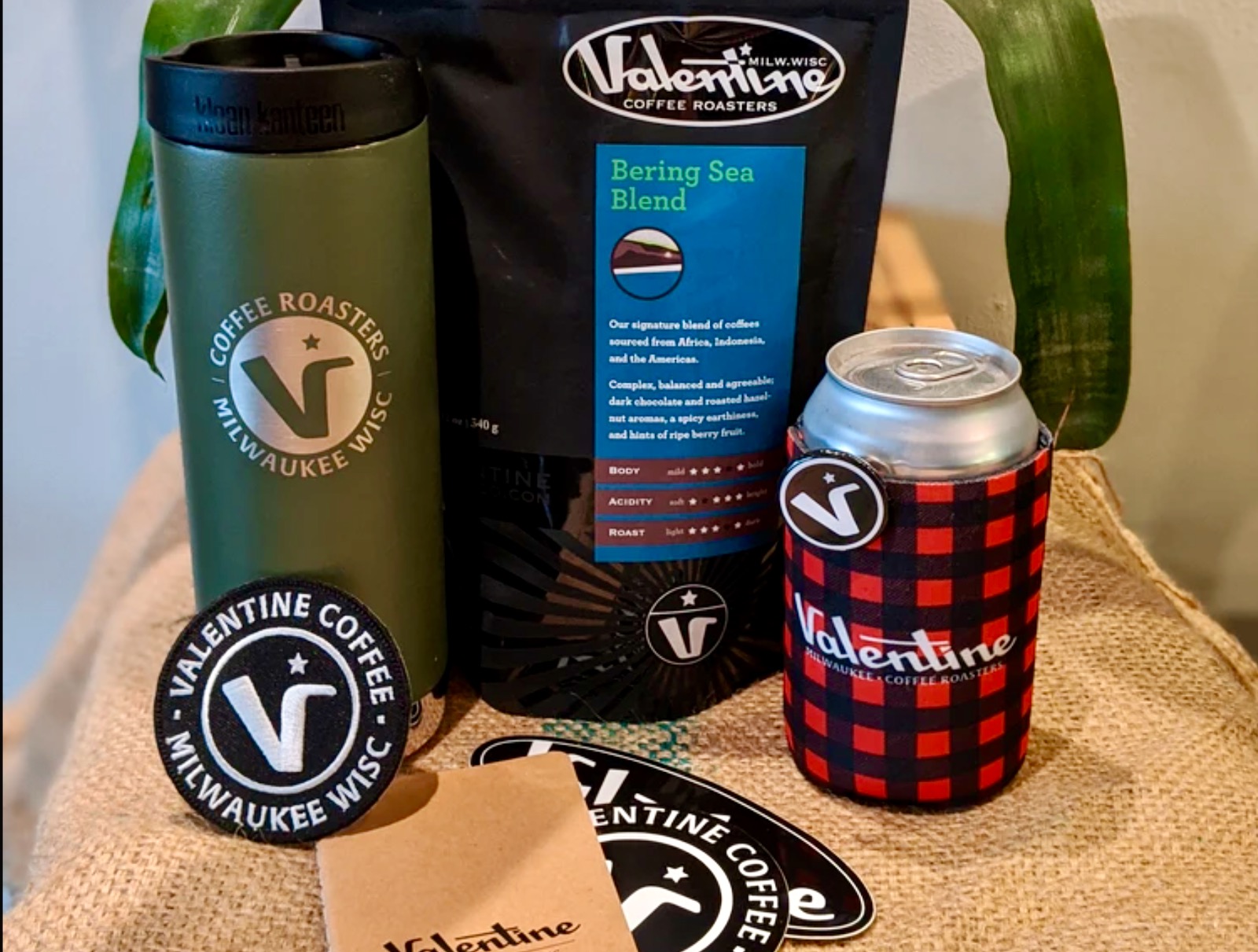 Cool bar & restaurant merch
It's going to be a long winter for restaurants. Give them a boost by gifting a foodie you know with a gift card and merch from one of our great locally owned bars or restaurants. There are lots of options out there (including a list that includes breweries and bars here), but here are a few of my favorites:
Cafe Corazon: Pull-over logo hoodie ($45)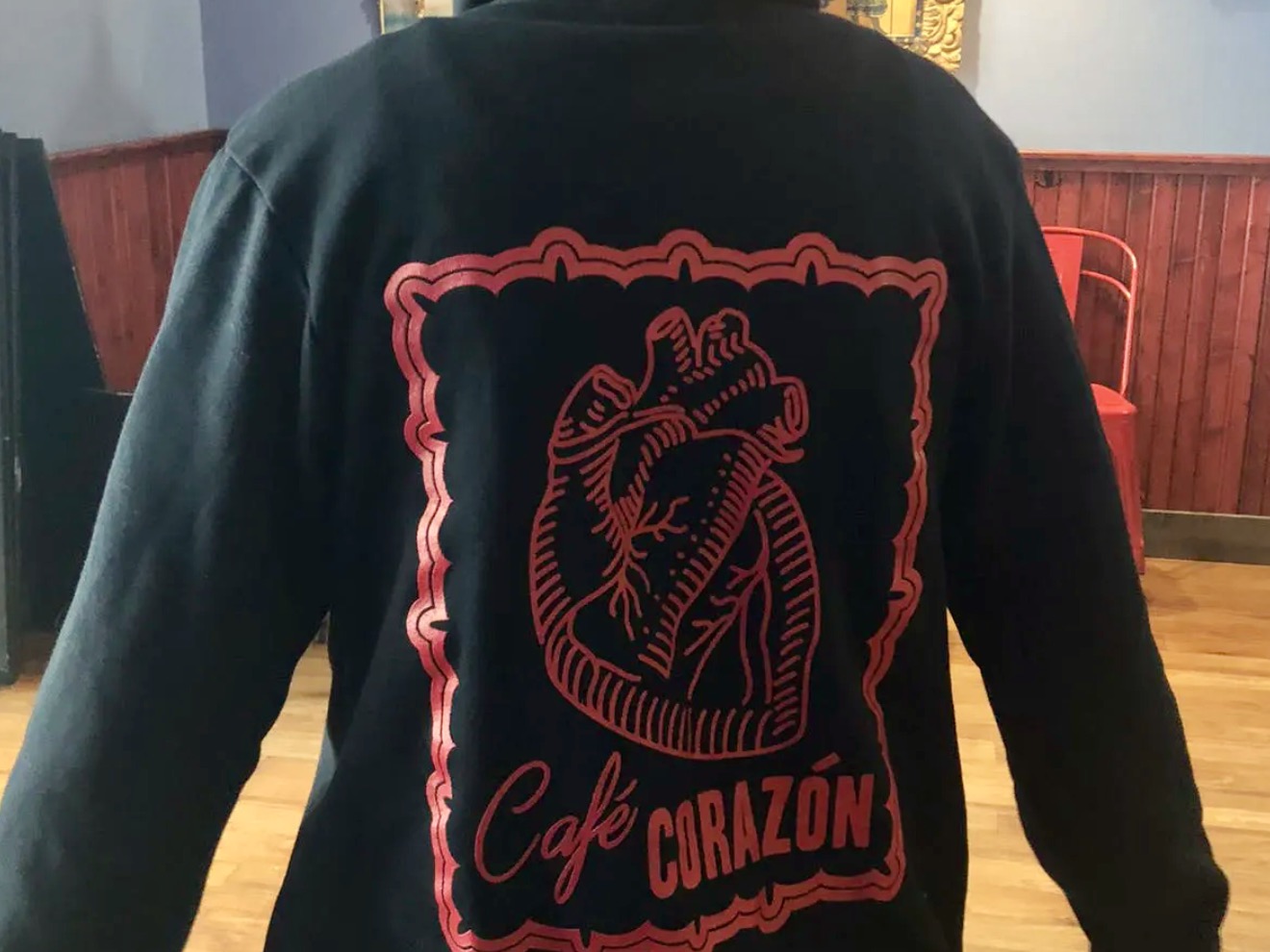 Goodkind: The best "Cozy as Heck!" navy pullover hoodie ($40)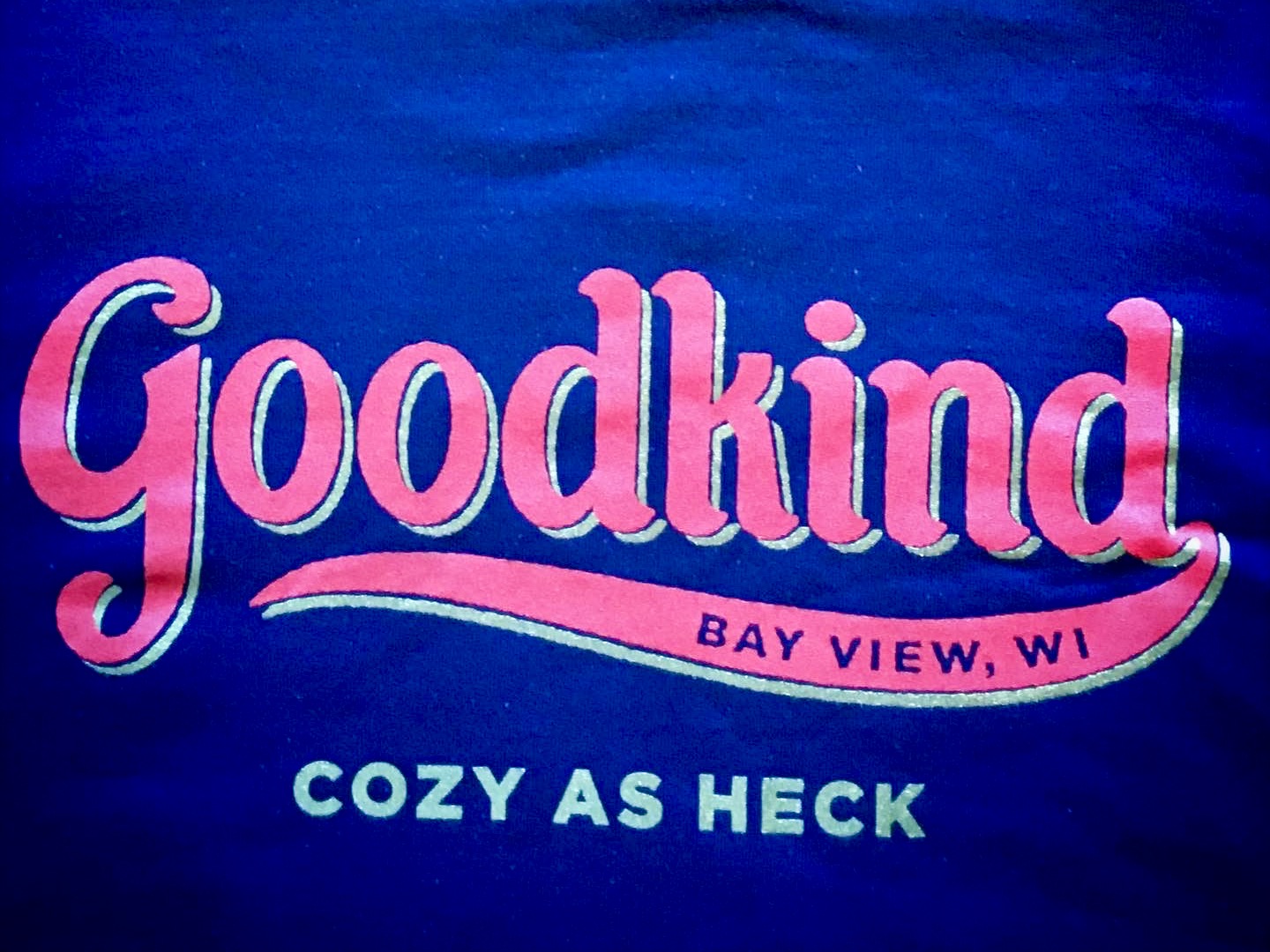 Hatched: Adorable handmade beanies ($30)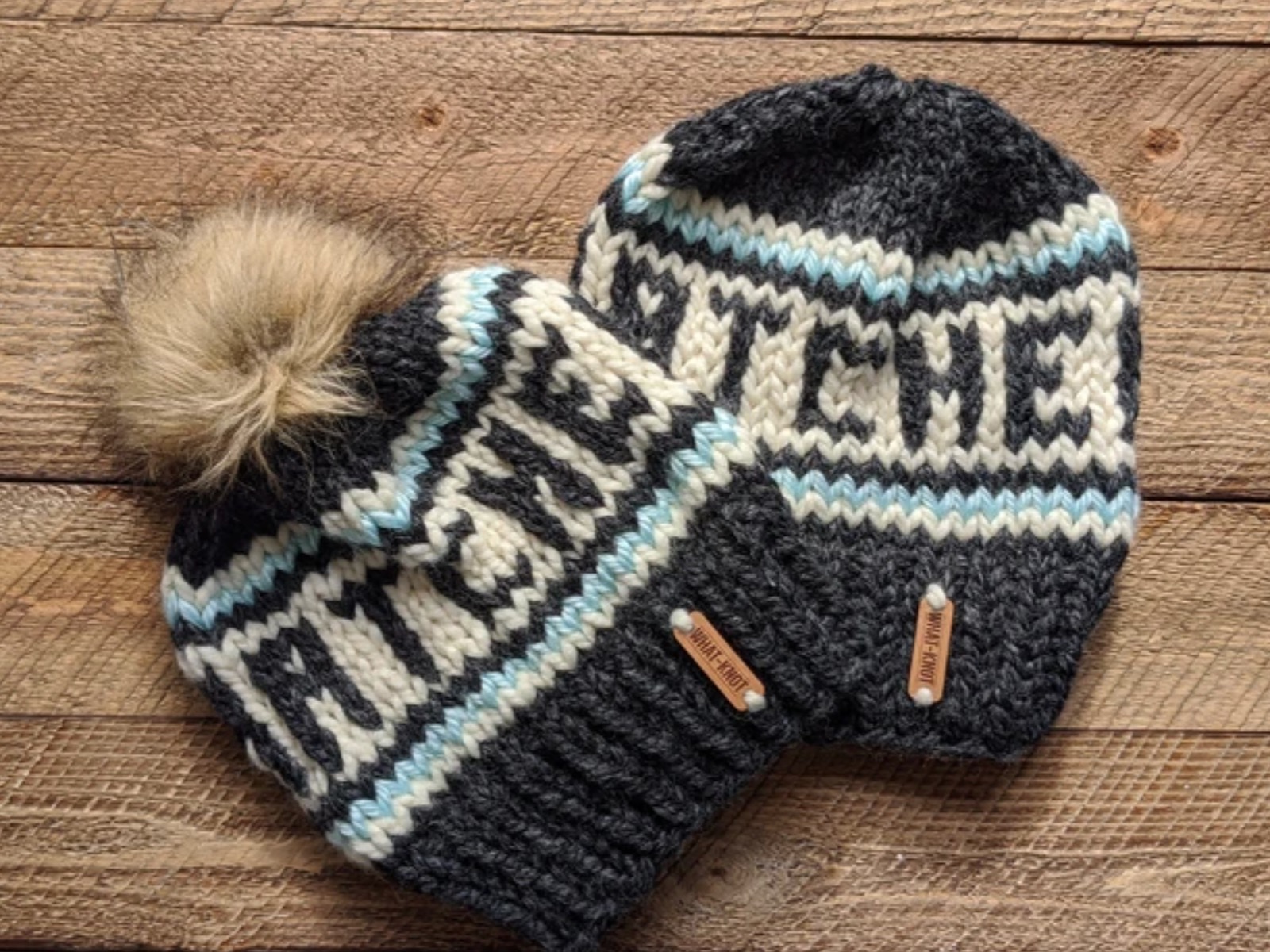 Lost Whale: Tie-dyed Pufferfish sweatshirt ($39.99)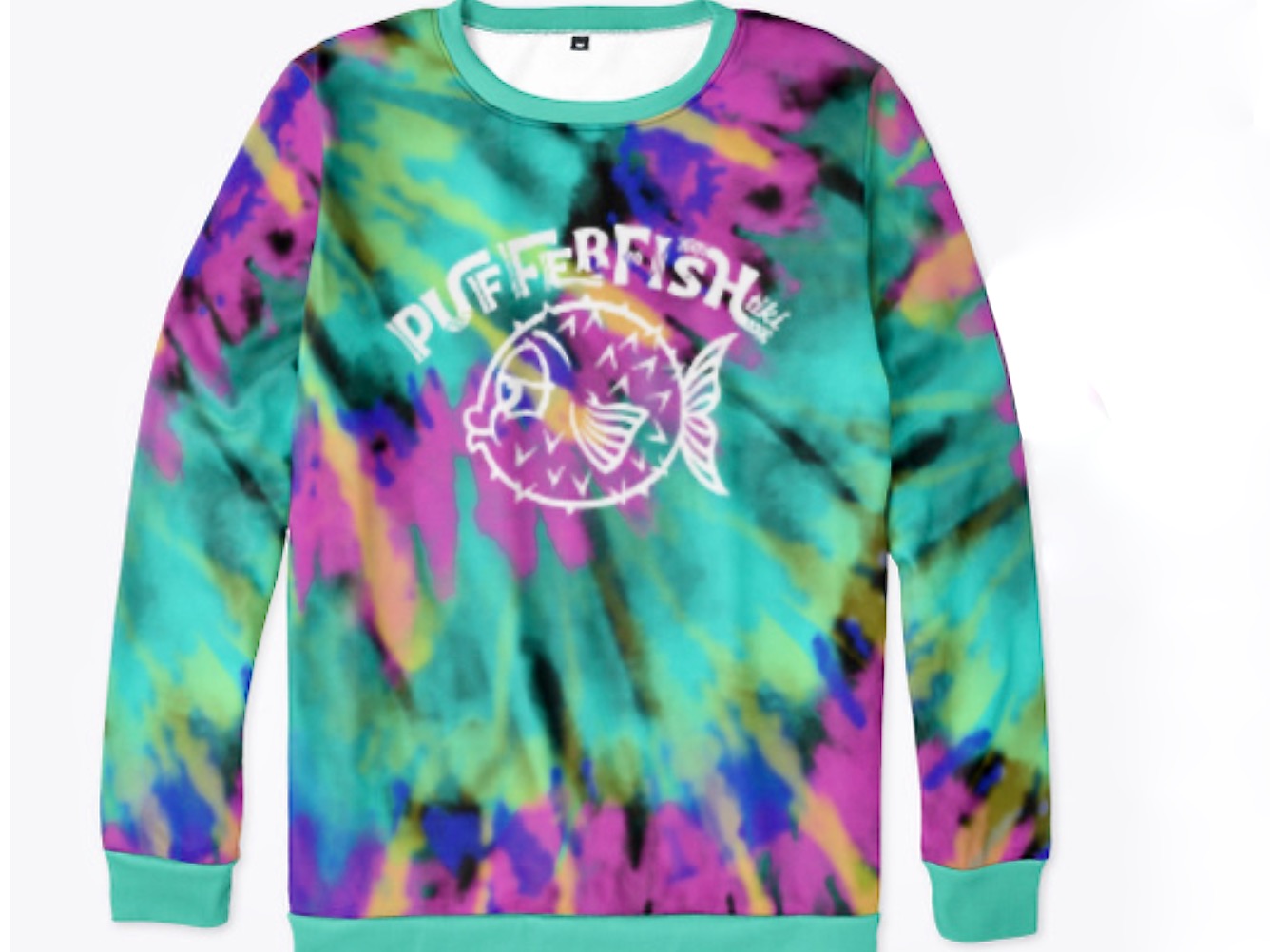 Miss Molly's Cafe & Pastry Shop: Whimsical grey zip-front hoodie ($36). The Miss Molly's coffee mug is pretty sharp too ($14)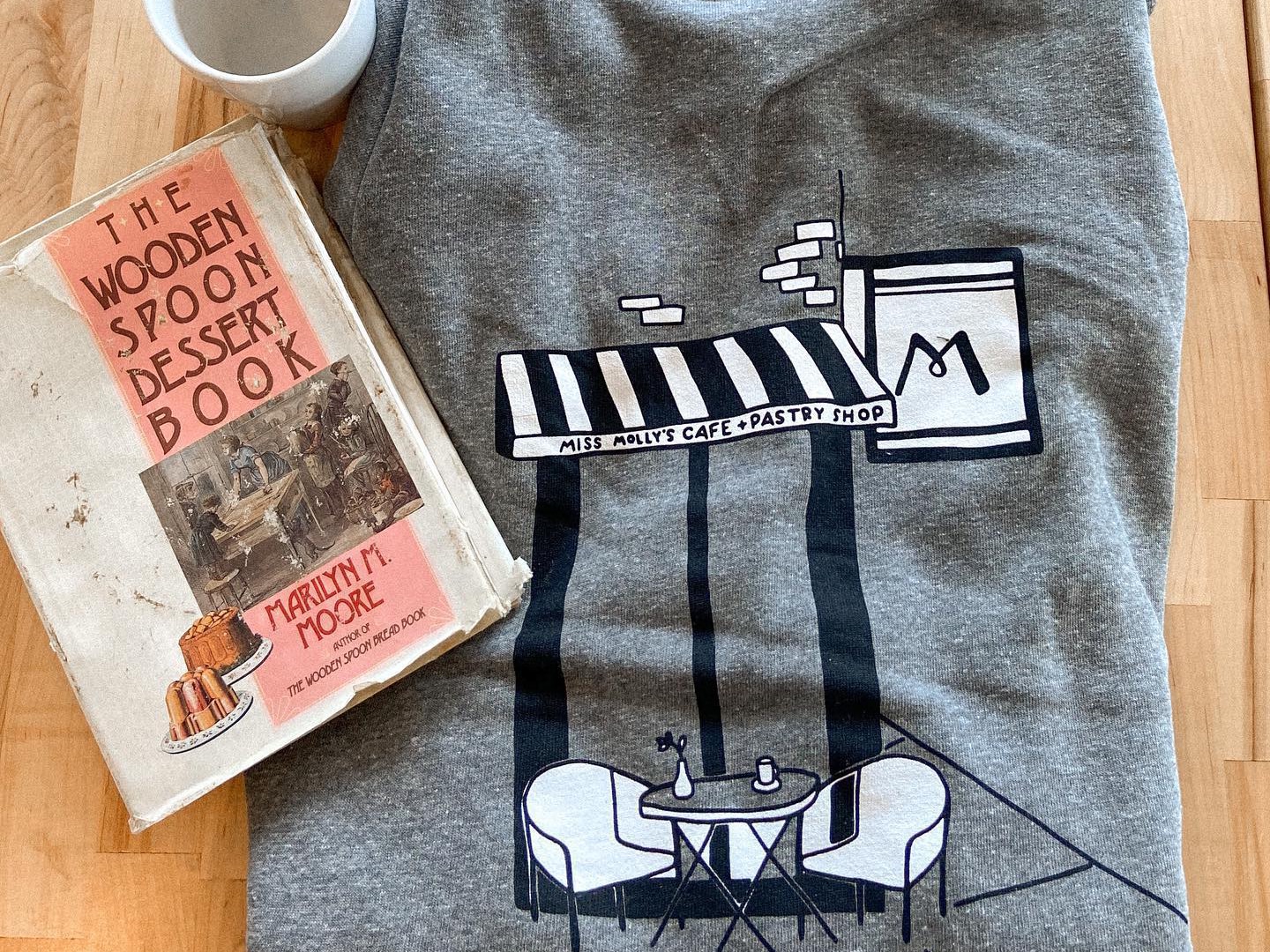 Odd Duck: I can only imagine how tthe custom rosemary, cedar and thyme scented Yeti candle smells ($15). And then there's the duckiest pull-over crew neck sweatshirt of them all ($25)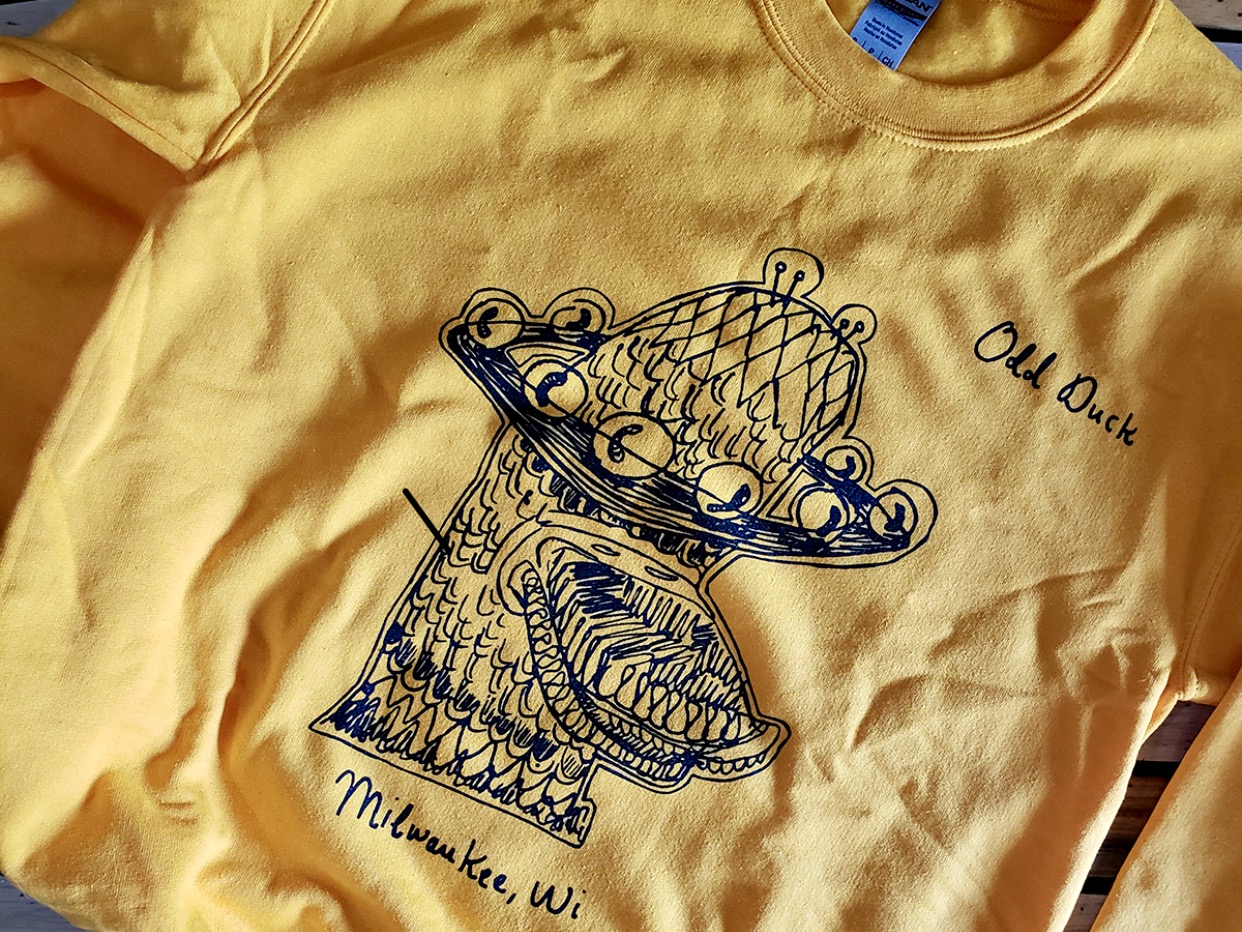 The Peanut Butter & Jelly Deli: "Love One Another & Eat Peanut Butter" tees ($19.99)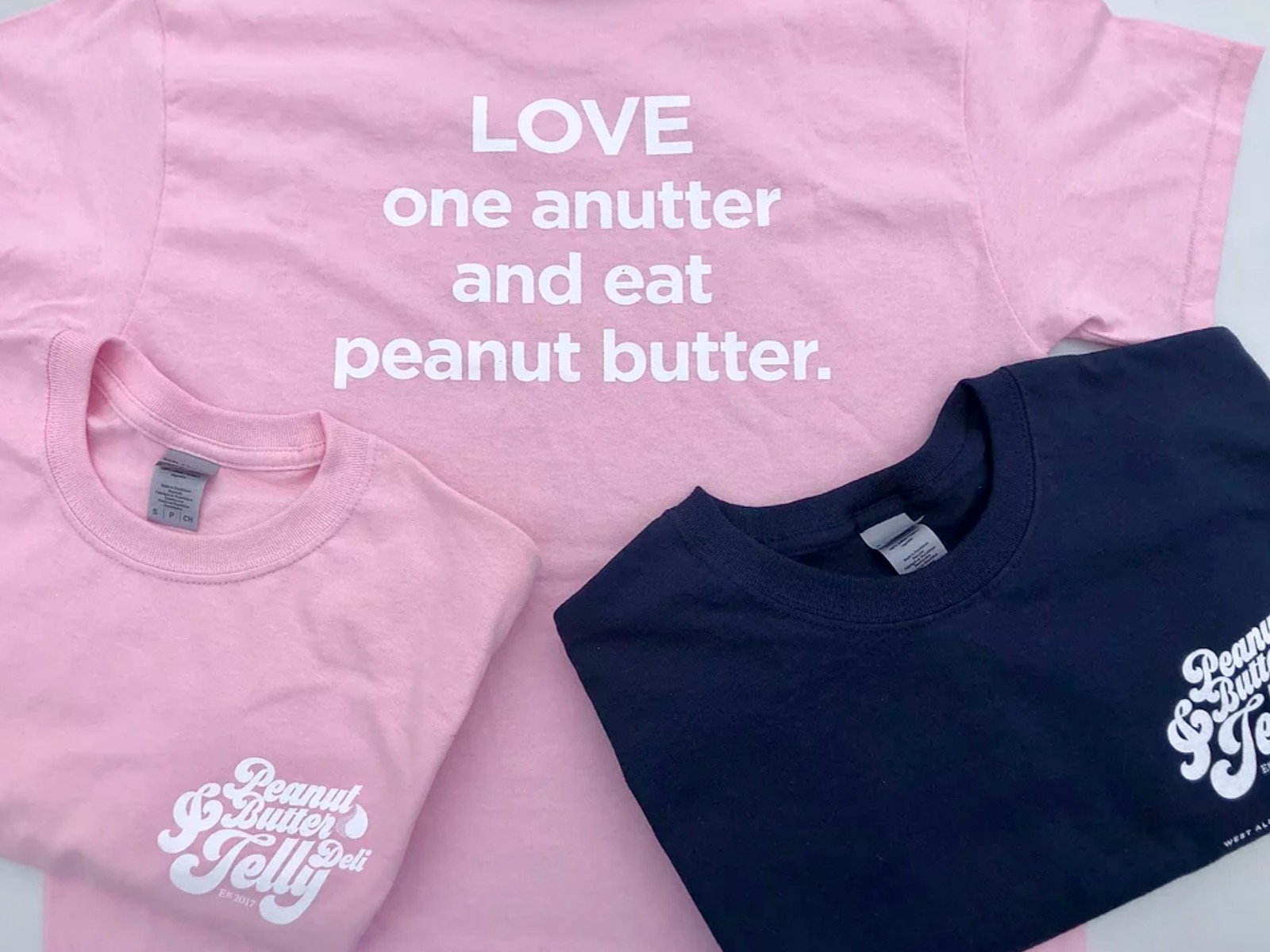 The Vanguard: The "I Miss Vanguard" tee with art by by Milwaukee's own Dwellephant ($20-$25)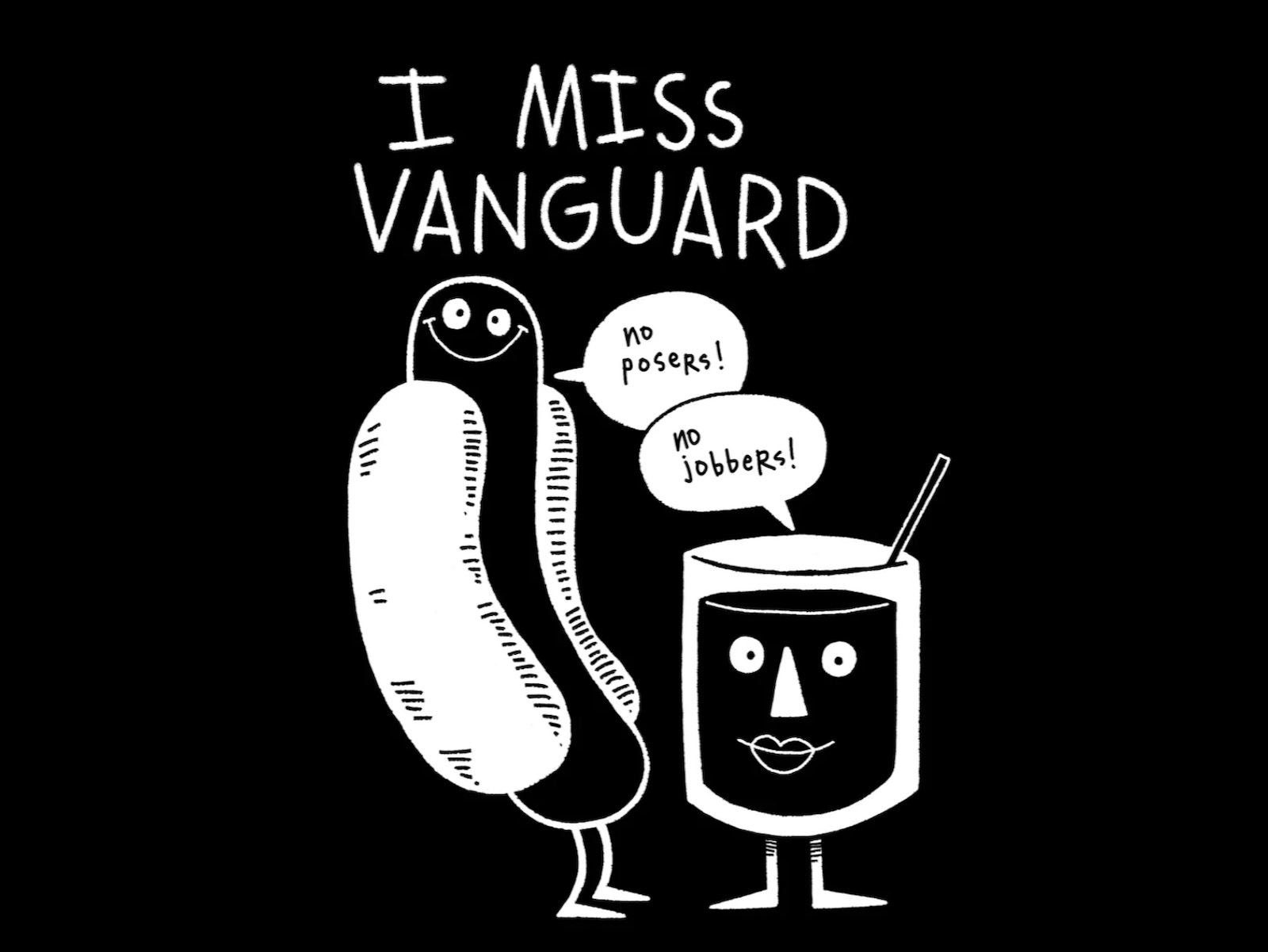 Of course, any sausage lover would welcome keeping cozy in The Vanguard's slick hooded sweatshirt ($40)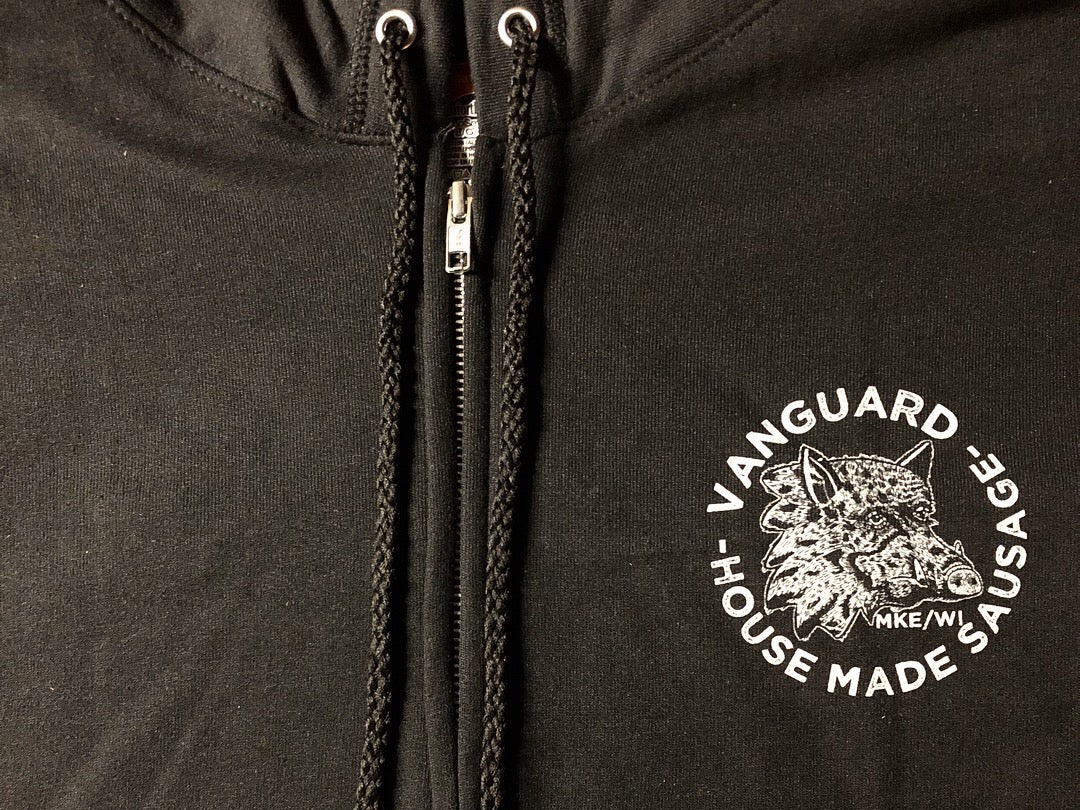 Local Flavor
Iron Grate BBQ Co.
4125 S. Howell Ave., (414) 455-1776
irongratebbq.com
Anyone who cooks, smokes or grills will find Iron Grate's spice rubs handy (I find new uses for them all the time). Choose from Grandpa's Spice or Pony Boy (both are packaged in 16-ounce tubs for $10 each). Grandpa's Spice is an everyday seasoning that packs a bit of peppery heat. It's great as a savory seasoning for scrambled eggs, roasted potatoes, as well as searing and grilling meats. Pony Boy has a flavor profile that's slightly sweet with a hint of mustard, making it great on chicken, beef or baked fish. It also functions well to season salad or vegetables. Mix both together to create a complex rub that's savory, sweet and slightly peppery. It's amazing on pork shoulder.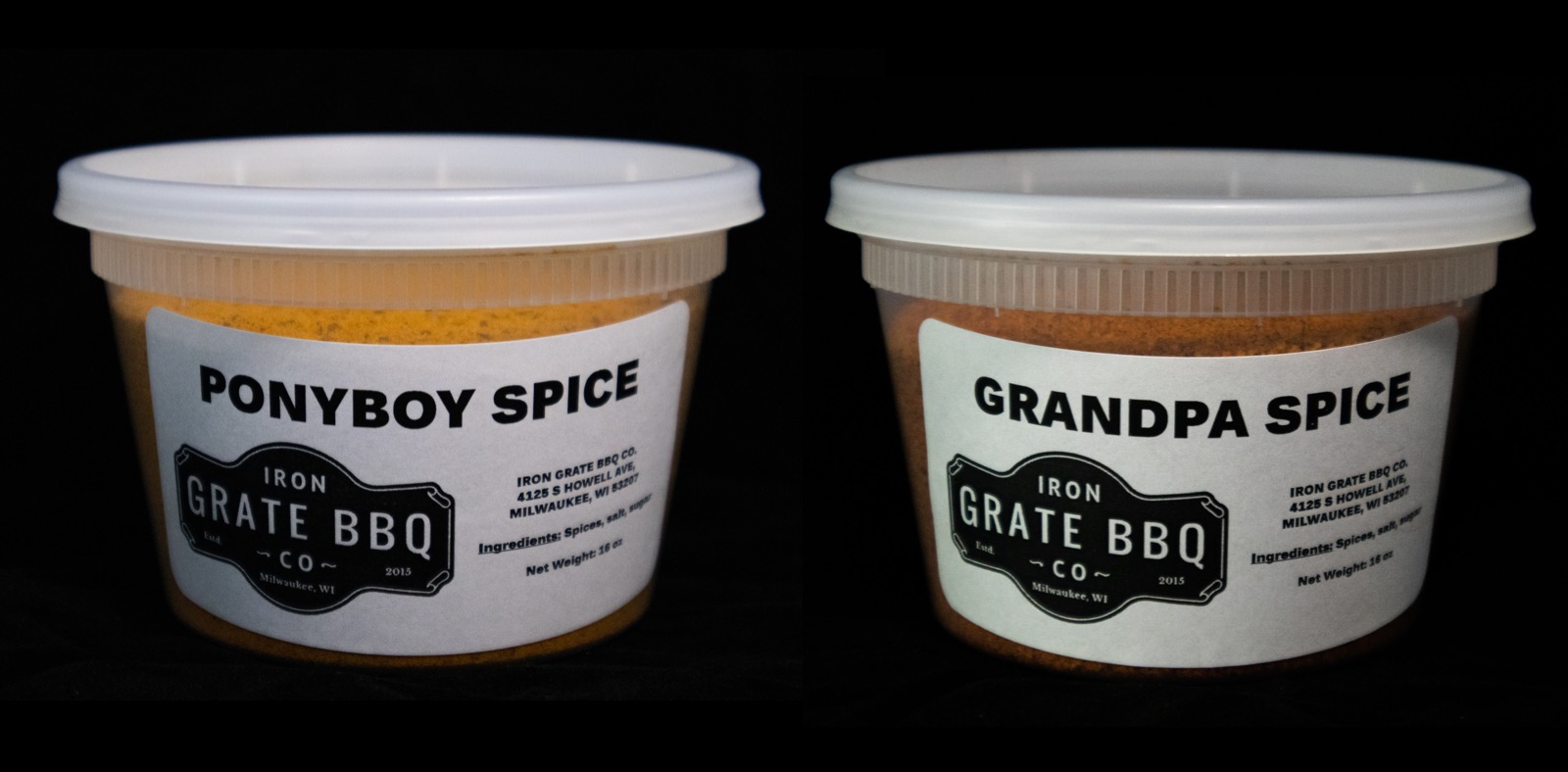 Penzey's
638 N Water St., (414) 375-4896
19300 W Janacek Ct., Brookfield (262) 785-7607
12001 W Capitol Dr., (414) 760-7307
penzeys.com
I'm not a fan of one-fits-all gifts. So when you can customize, customize. Purchase a Heal the World gift box and fill it up with delicious things that make the most sense for the person you're gifting. If you're looking for ideas that just about anyone might love, some of my favorite blends include Northwoods Fire, Tuscan Sunset, Pico Fruta and their Medium Hot Chili Powder (which I kick up a notch with a bit of smokey chipotle). It's a crazy world we live in, so be sure to add bottles of Justice Seasoning and Penzey's Revolution (formerly Bicentennial Rub) to the mix.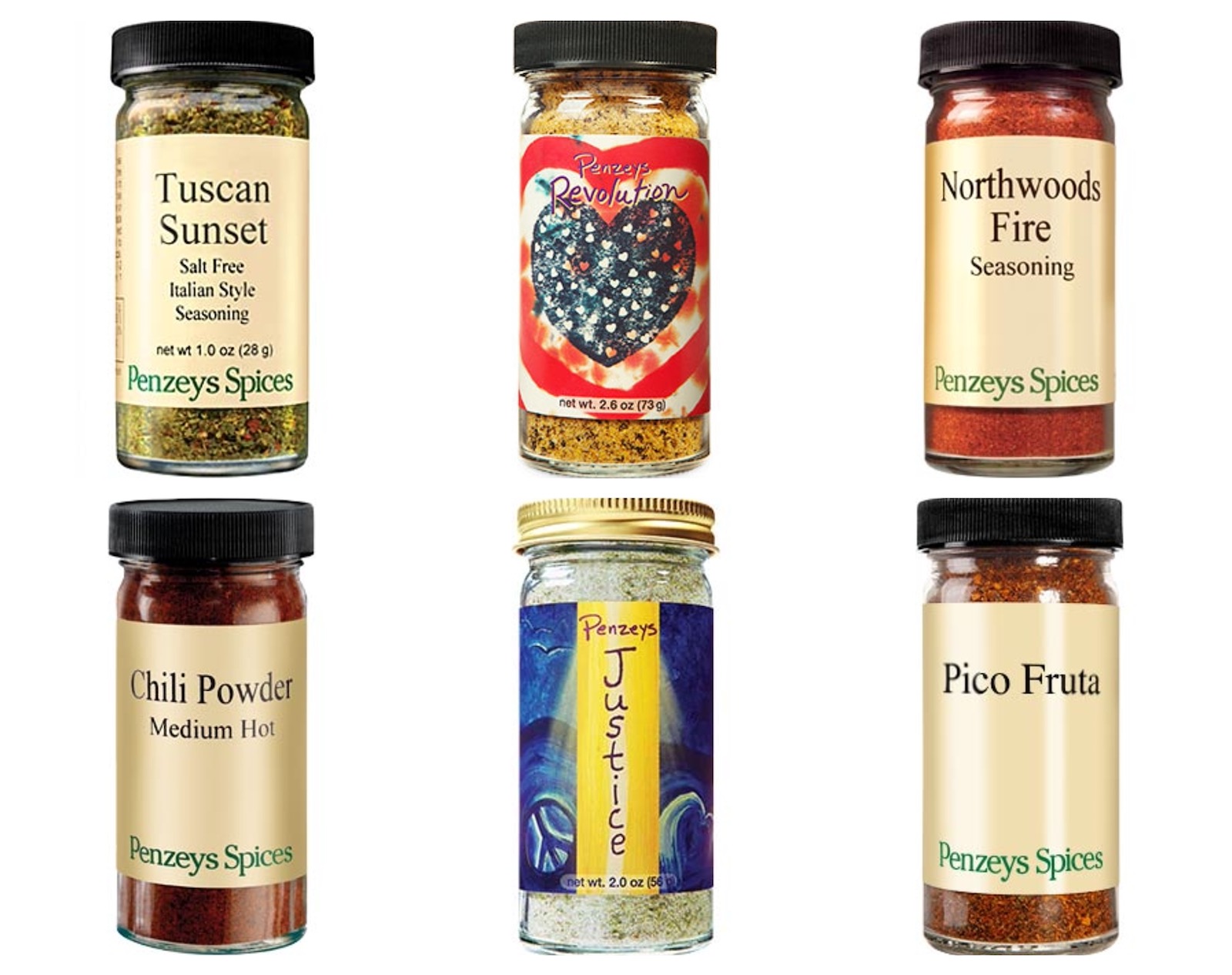 Serveware and kitchen accessories
For cooks and those who love to entertain (in better times, of course), there's always room for another beautiful platter, mug or bowl. The same is true for standards like oven mitts, towels and kitchen-related accessories. Here's a number of beautiful (and even fun) options that caught my eye. Of course, there are plenty more where these came from, so if an item is sold out, peruse the site for similarly delightful finds.
Rep our beautiful state with a Wisconsin platter by Beebs Creative, available at The Waxwing ($40)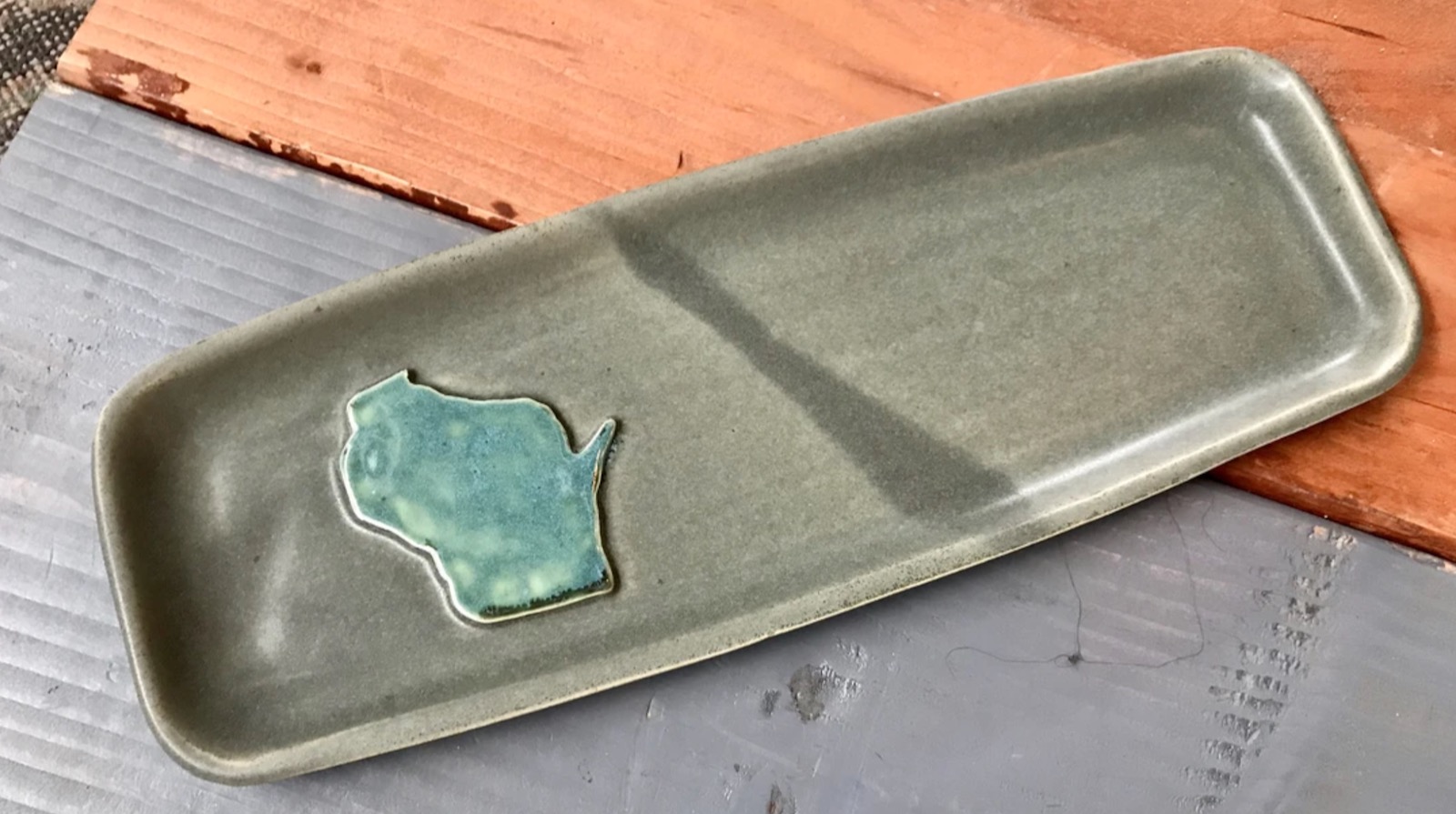 Warm them up with a set of one-of-a-kind soup mug by Emily Trip Potter, available at Orange & Blue Co. ($36)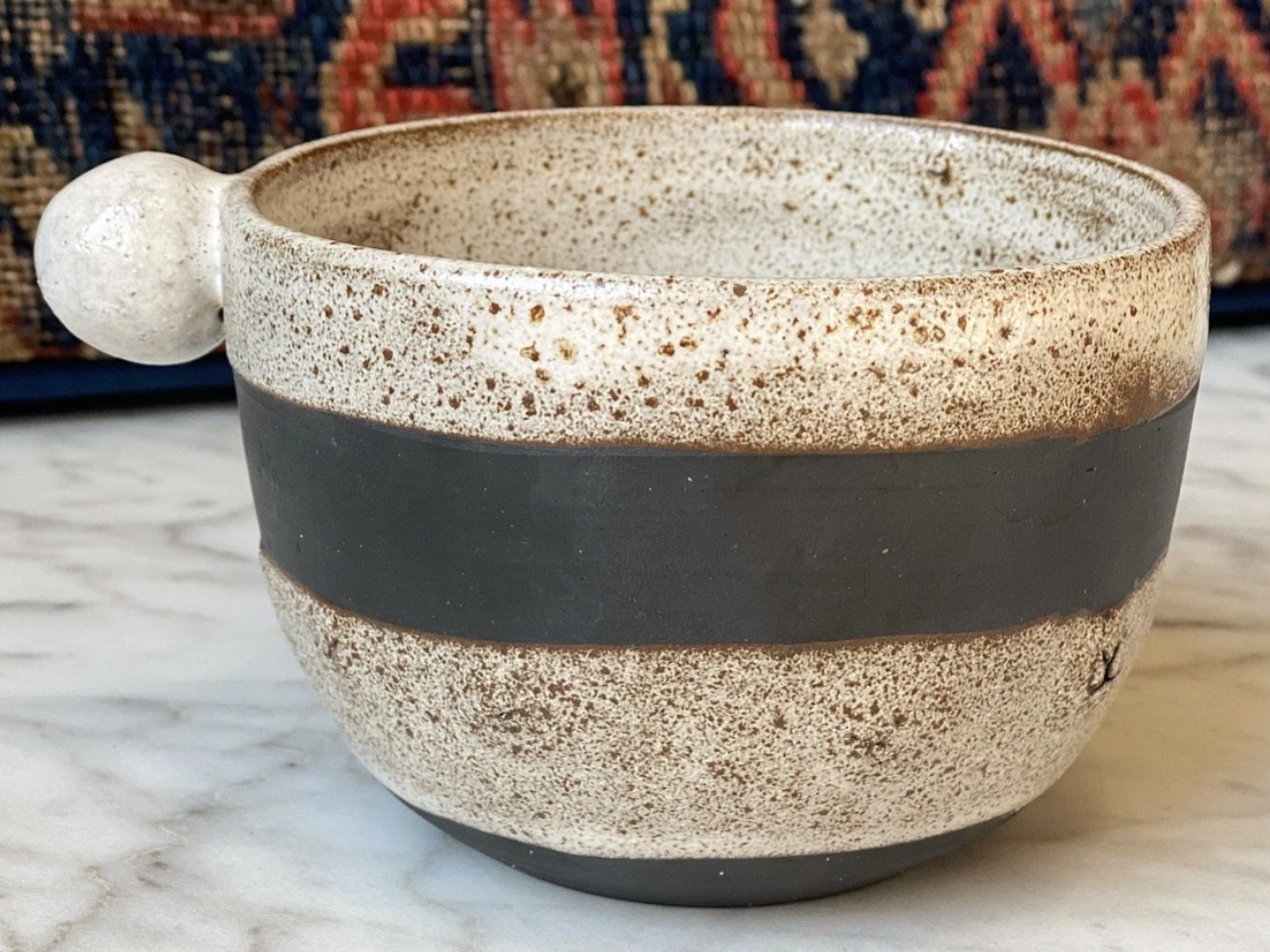 Add to that cheese gift with one of Fab Slabs' cutting or cheese boards, available at Swoon ($30-$65)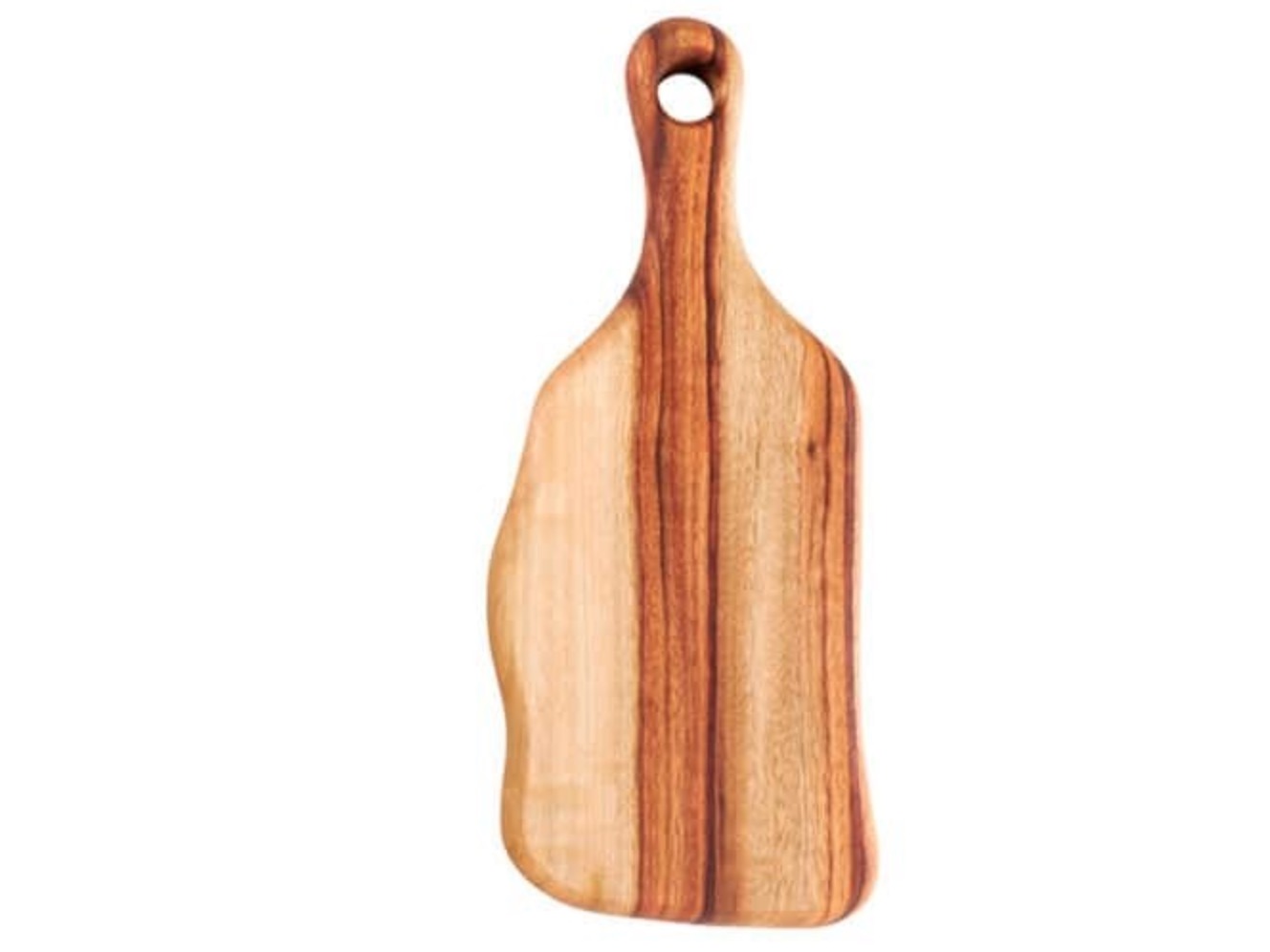 Give them a chuckle with clever Schitt's Creek inspired dish towels, available at Heather's Craft Hutch ($13.99 each)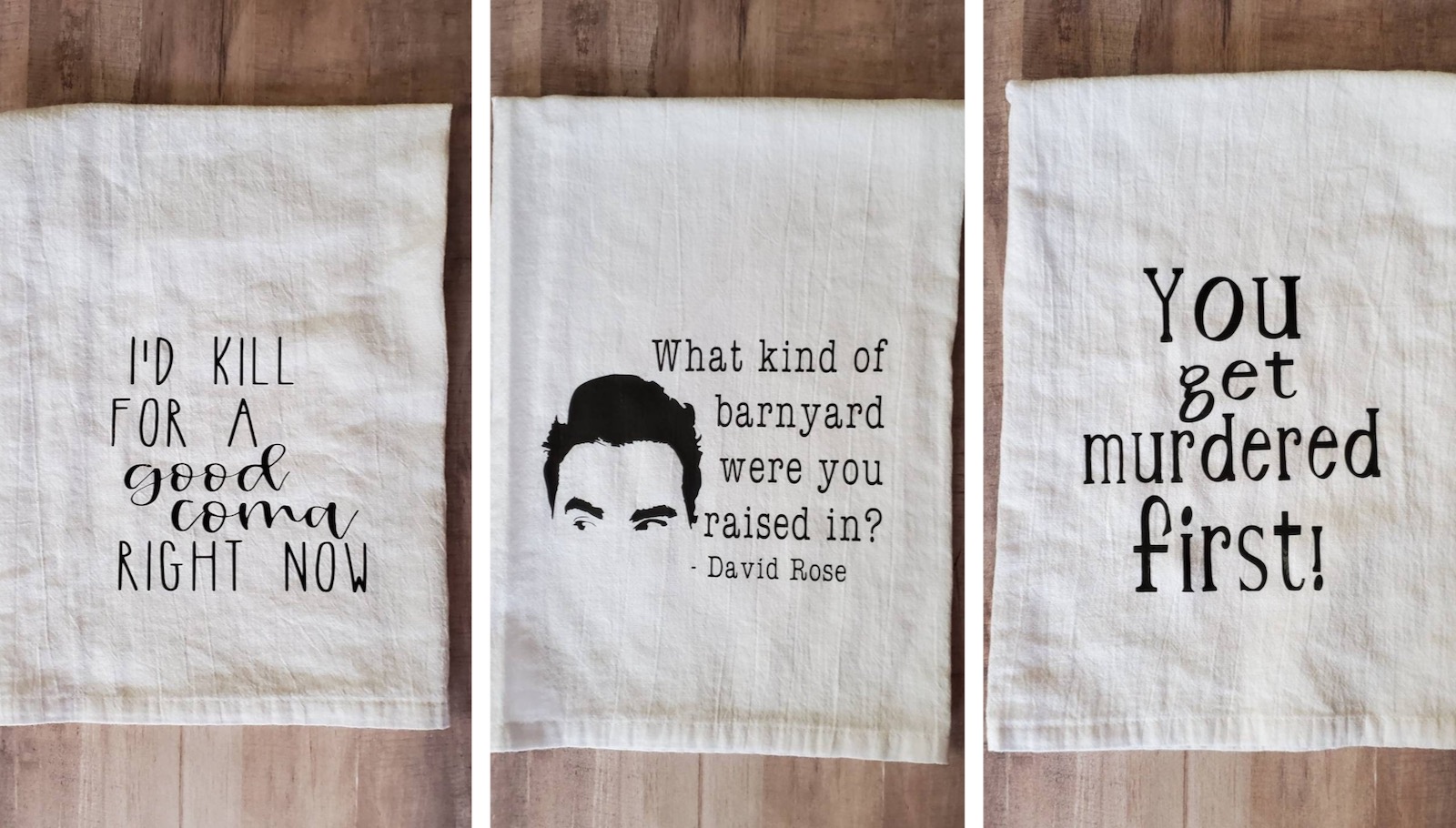 Bring joy with the cutest lime green mugs ever by Milwaukee artist Kate Riley, available at Ursa ($28)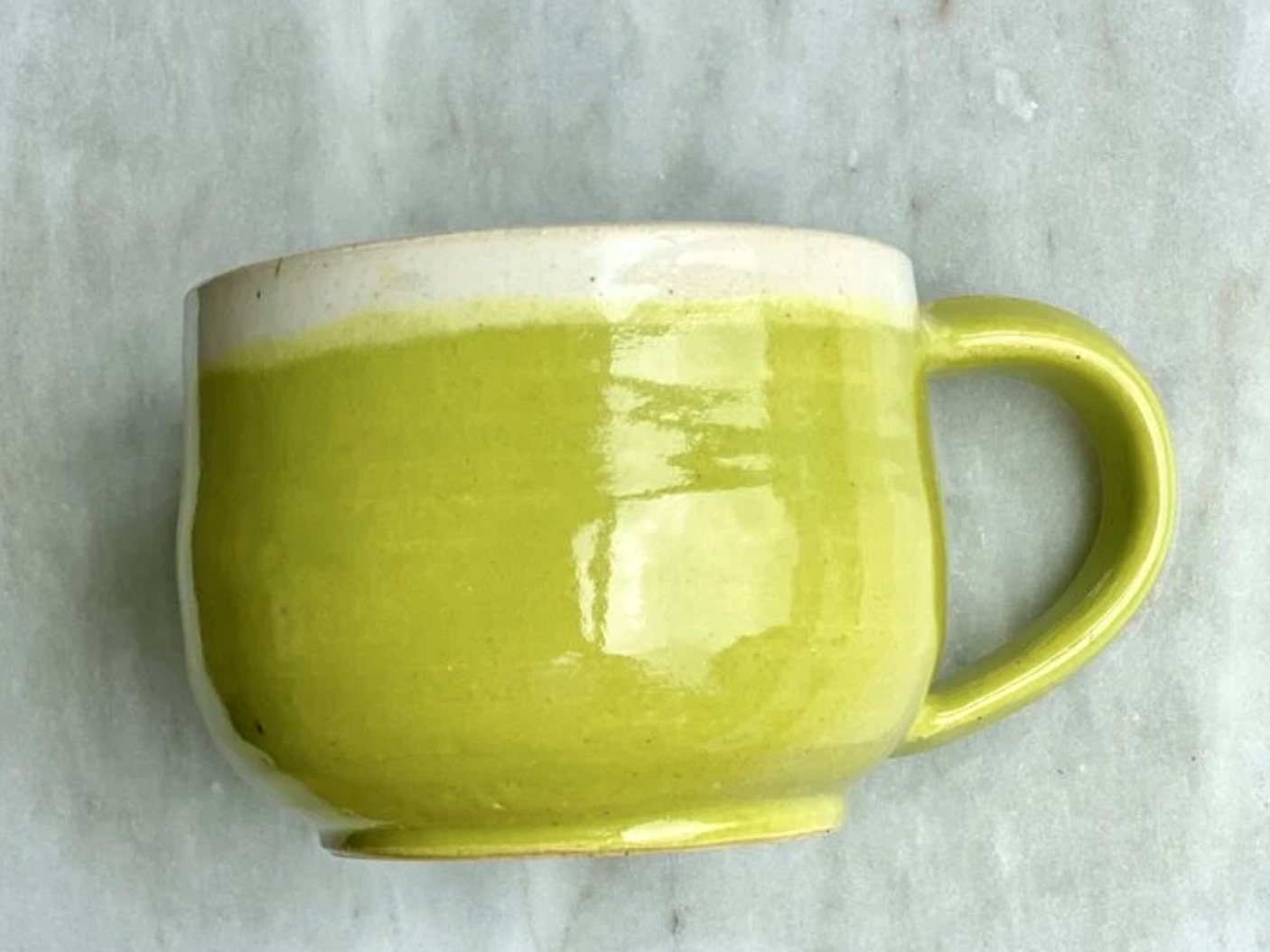 Give them something unique; these wood-fired ceramic ramekins by Milwaukee artist Patricia Blauvelt fit the bill. Available at Ursa ($26)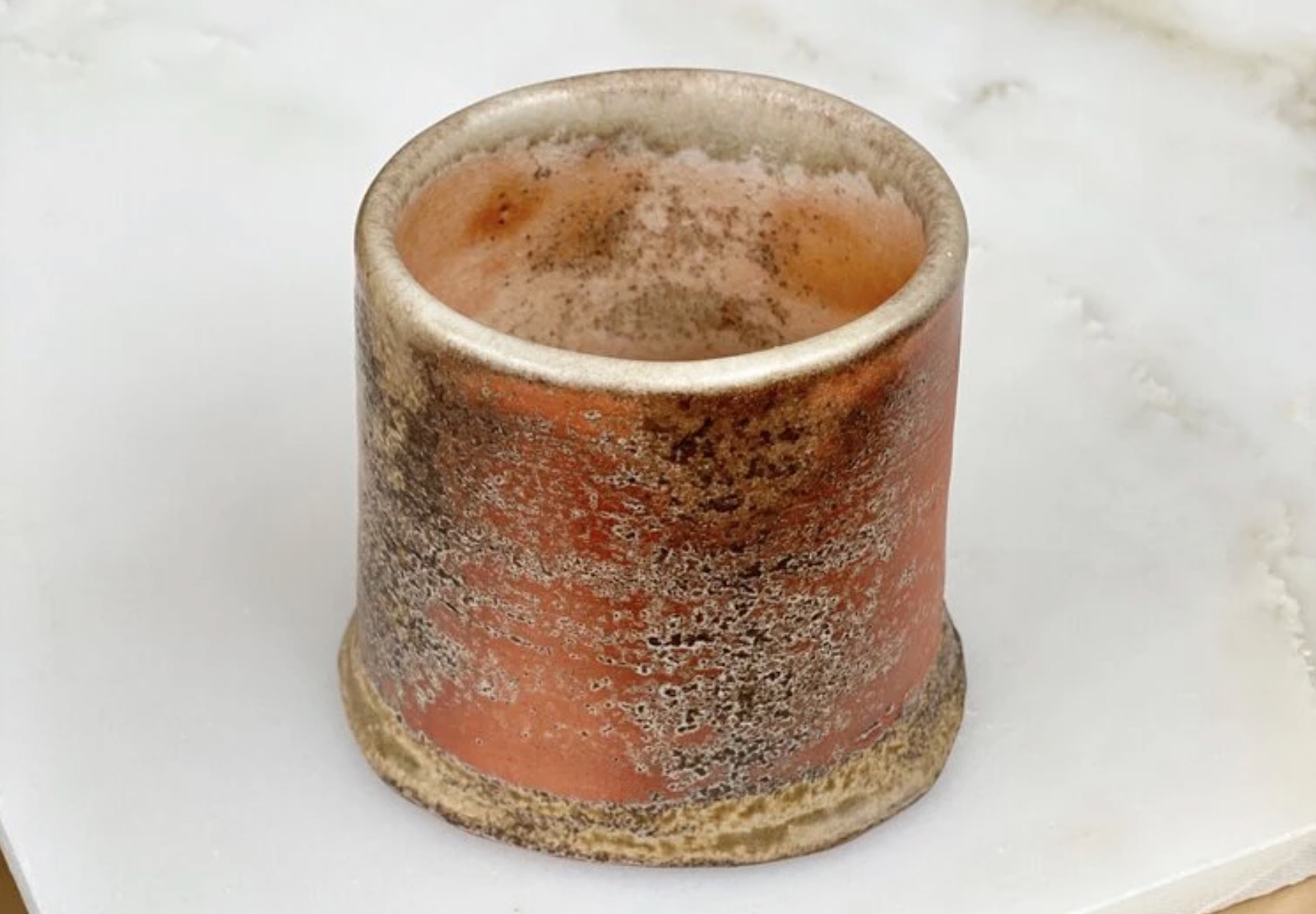 Help them stay neat and tidy in the kitchen with a soft stone-washed apron from ModGen ($28.99)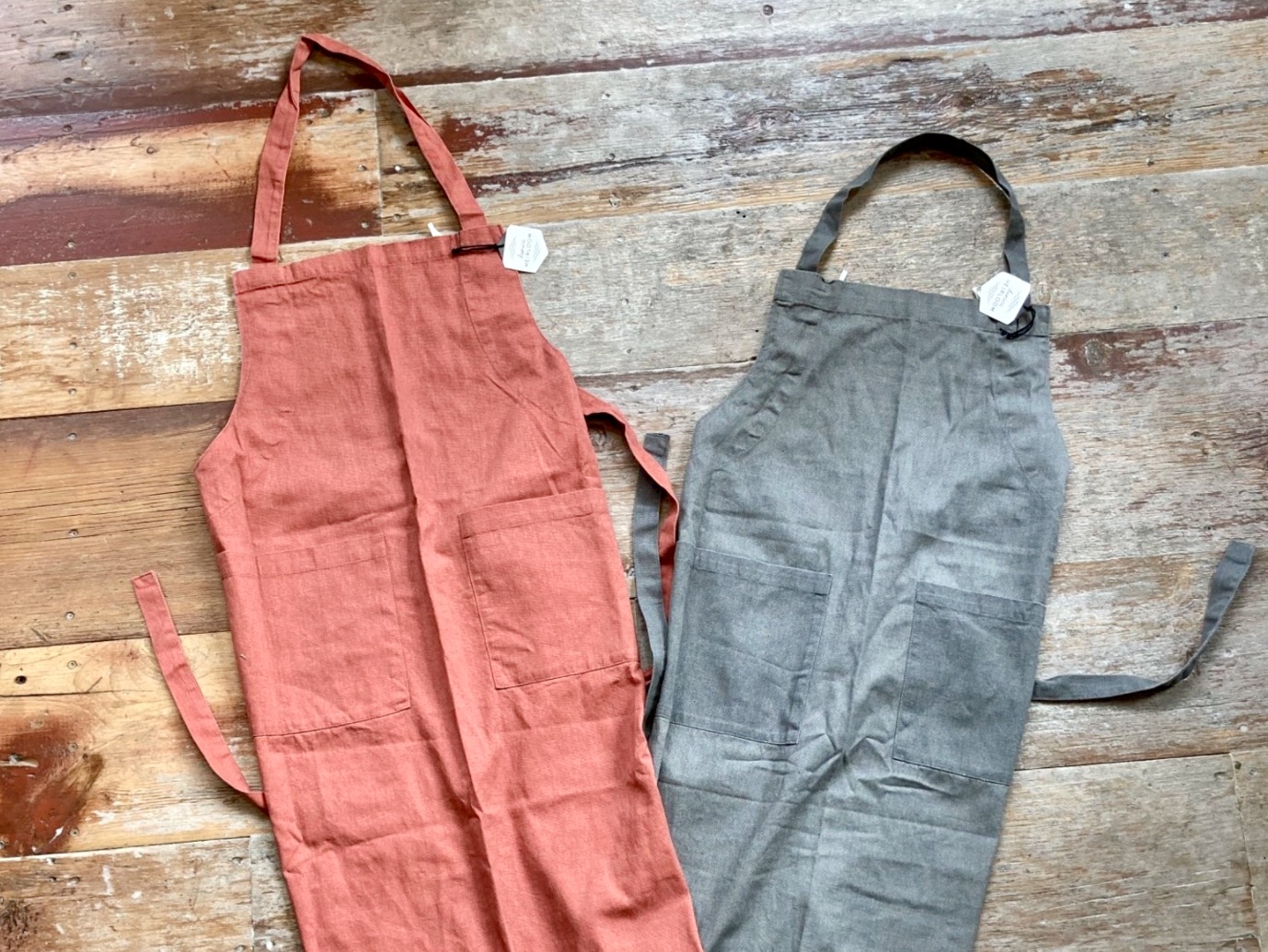 Make them laugh with these tongue-in-cheek oven mitts from Fischberger's Variety ($12)
Tea gifts
Fava Tea Company
18895 W. Bluemound Brookfield, (262) 784-6750
5012 S. 74th St., Greenfield, (414) 282-6201
favatea.com
Tea lovers will love Fava Holiday Gift Box featuring one-ounce packs of favorite holiday loose teas including Fava's Winter Blend Black, Snickerdoodle Oolong, Reindeer Drool Herbal, Apple Walnut Crisp Herbal, Dasher's Delight Green, Pistachio Torte Black and Sleigh Ride White ($42.04).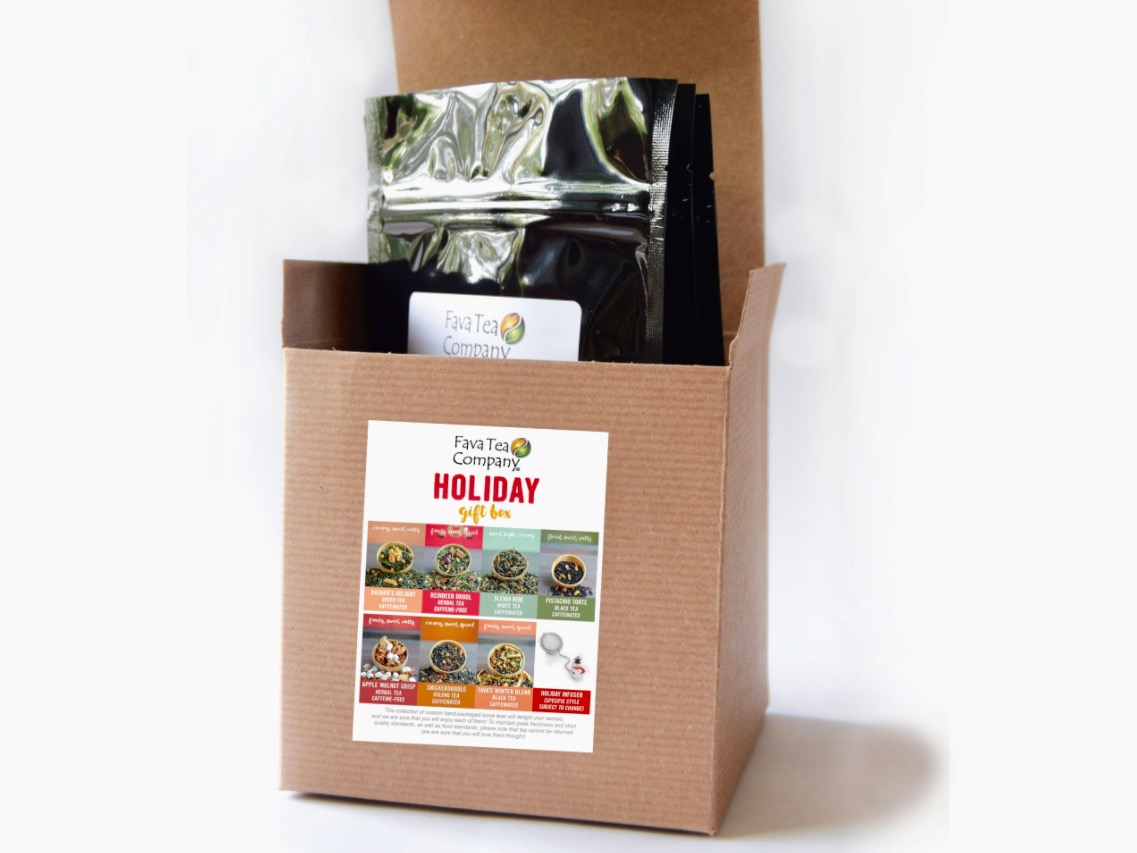 OutWoken Tea
outwokentea.com
Among the newest tea brands in Milwaukee, OutWoken is an online eco-friendly tea purveyor which prides itself on being not only healthy for people but also healthy for the earth. That means eco-friendly packaging, a partnership with a non-profit that plants a tree for every bag of tea purchased and tea purchasing the directly benefits tea farmers across the world. Their gift box features five of their best teas in one package, including Blue Bold, Kenyan Purple, Best of Both Worlds and Chocolatte Besos, plus a surprise tea in every box ($24.99)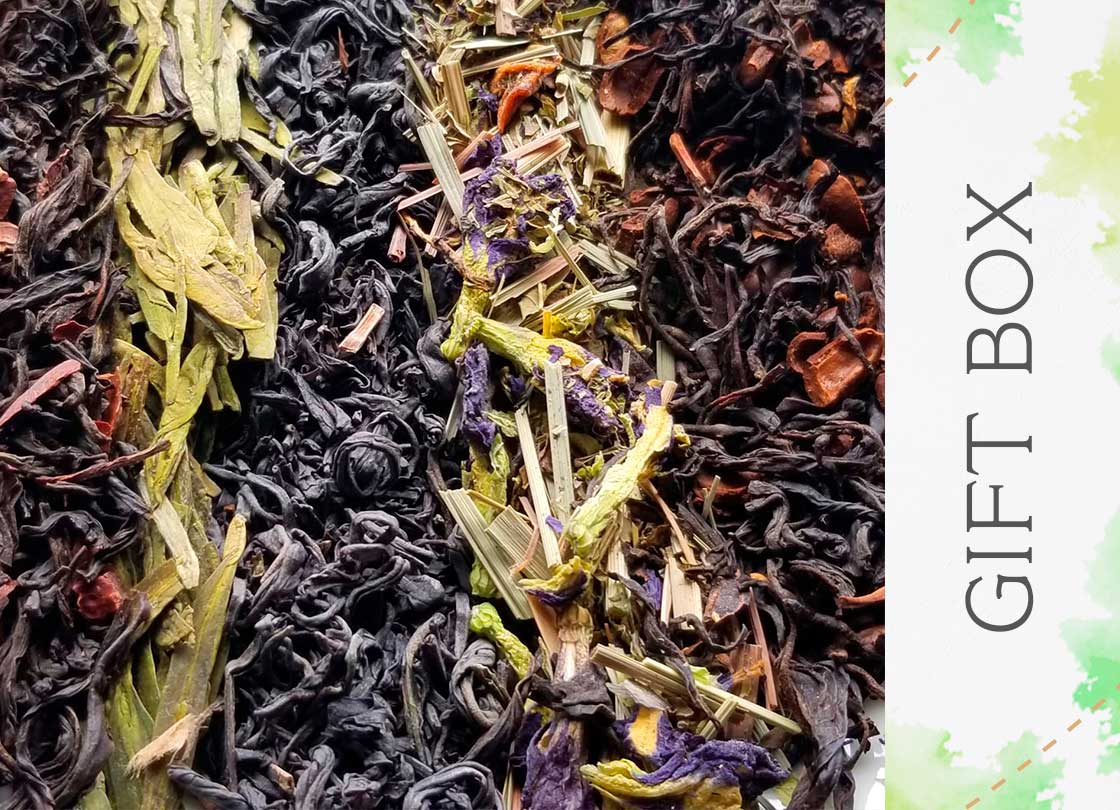 Rishi Tea & Botanicals
185 S. 33rd Ct., (414) 747-4001
rishi-tea.com
[More about Rishi Tea]
Rishi Tea has been a Milwaukee staple and tea industry trailblazer for over 20 years, well known for their balanced blends, commitment to organic production and careful, eco-friendly sourcing. This year, they're offering a clever "Create Your Own Sampler." Choose from any number of popular tea teasers and combine them with tea-ware (a teapot, mug or handy tea tin). Then add a gift certificate so they can head back to order more of their favorites.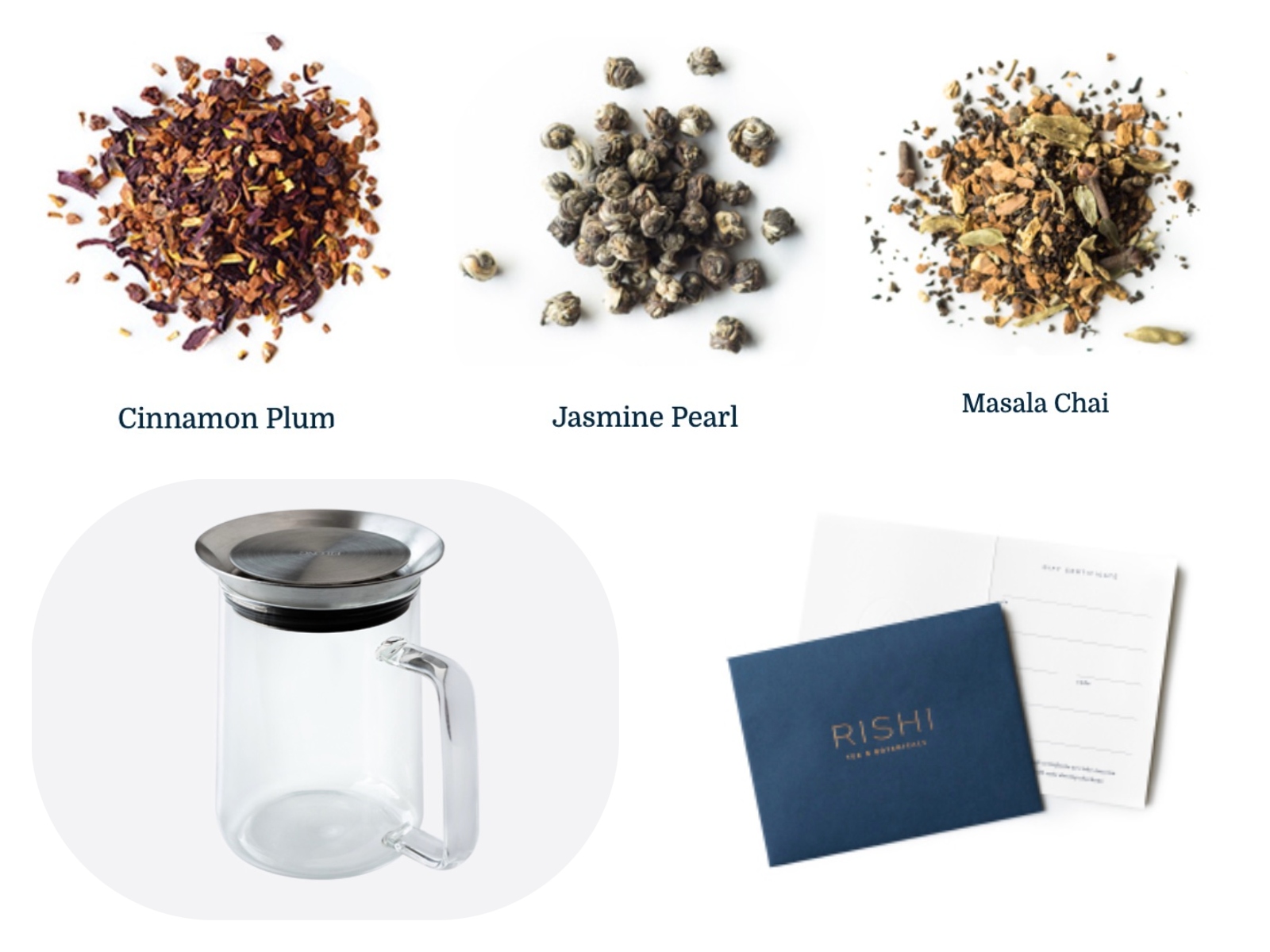 Urbal Tea Co.
urbalhealth.com
Wish them a winter of wellness with Urbal Tea's Winter Pack, a combination of caffeine-free teas that are not only warming, but immuno-boosting. Selections include Winter Wellness, Herbal Cold Care, After Dinner and Equilibrium ($30.99 for four full-sized Kraft bags)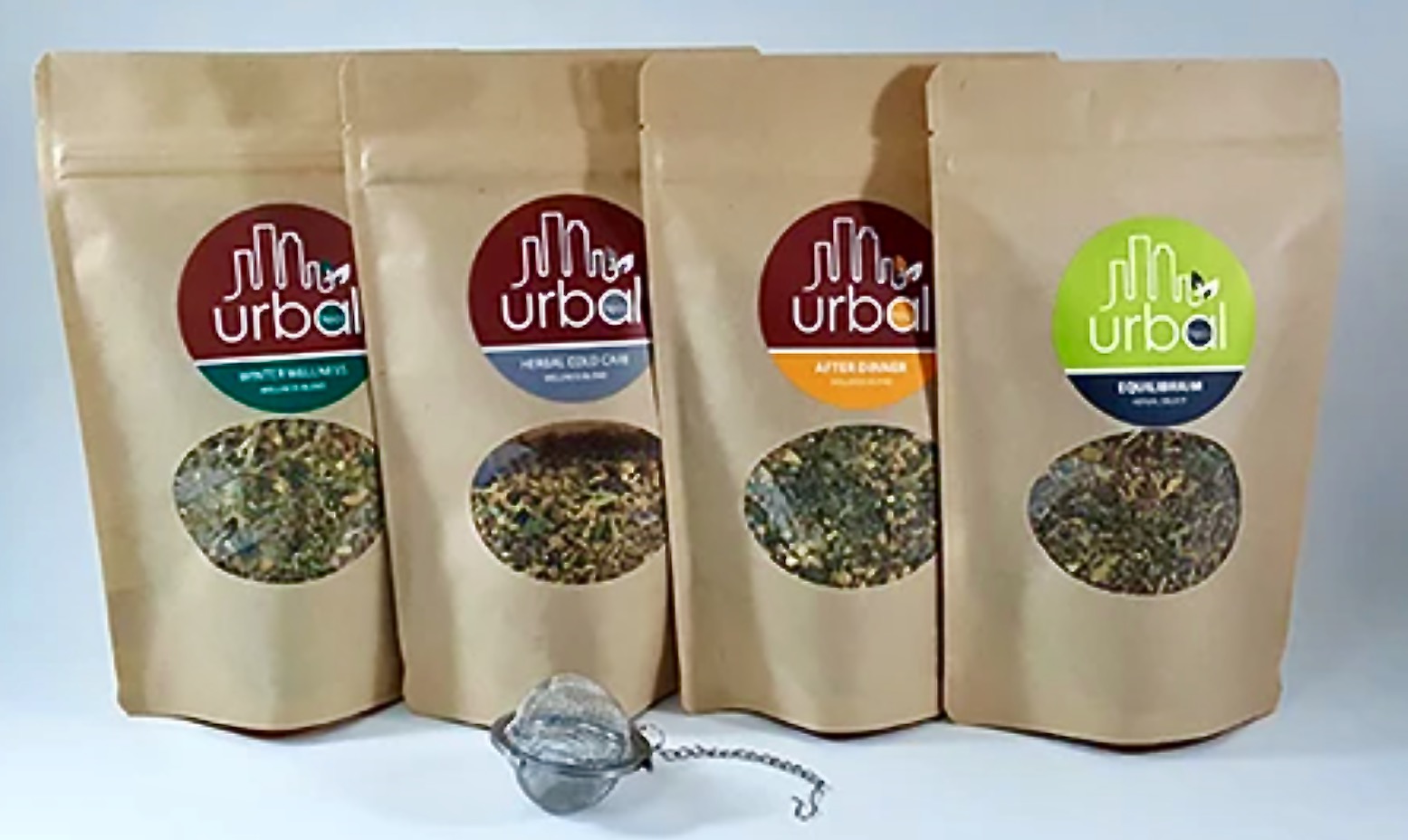 Unique finds
Local produce delivered
Milwaukee Farmers United
milwaukeefarmersunited.com
[Read more about MFU here]
The gift of farm fresh produce and locally-made products is a gift most home cooks would gladly welcome, especially as we move into the colder months. Fortunately, there's Milwaukee Farmers United, an online farmer's market that offers free delivery (year round) to homes throughout the greater Milwaukee area (as far north as Grafton, as far west as Oconomowoc and as far south as Racine and Kenosha). They are offering gift cards in amounts from $5 to infinity. To purchase, just create a free account (it literally takes 30 seconds!) at localline.ca/mfu. Purchase the gift card in whatever amount you'd like (add ten $5 gift cards for a $50 credit) and specify in your order notes the name and email of the recipient. MFU will take care of the rest by transfer the gift card amount as a credit into the recipient's account for them to use on their first free delivery. Questions? Email milwaukeefarmersunited@gmail.com
Craft cocktail infusion kits
Tiippecanoe Herbs and Apothecary
2235 S. Kinnickinnic Ave., (414) 585-9279
tippecanoeherbs.com
Know someone who likes to experiment with cocktails? Gift them one (or more) of these craft infusion kits with a bottle of high proof local spirits and let them play to their heart's content. Kits come in three flavor profiles: aromatic citrus, hibiscus ginger lemon and sage turmeric ($24 each). If you're lucky, they'll invite you over for a drink when the pandemic has passed.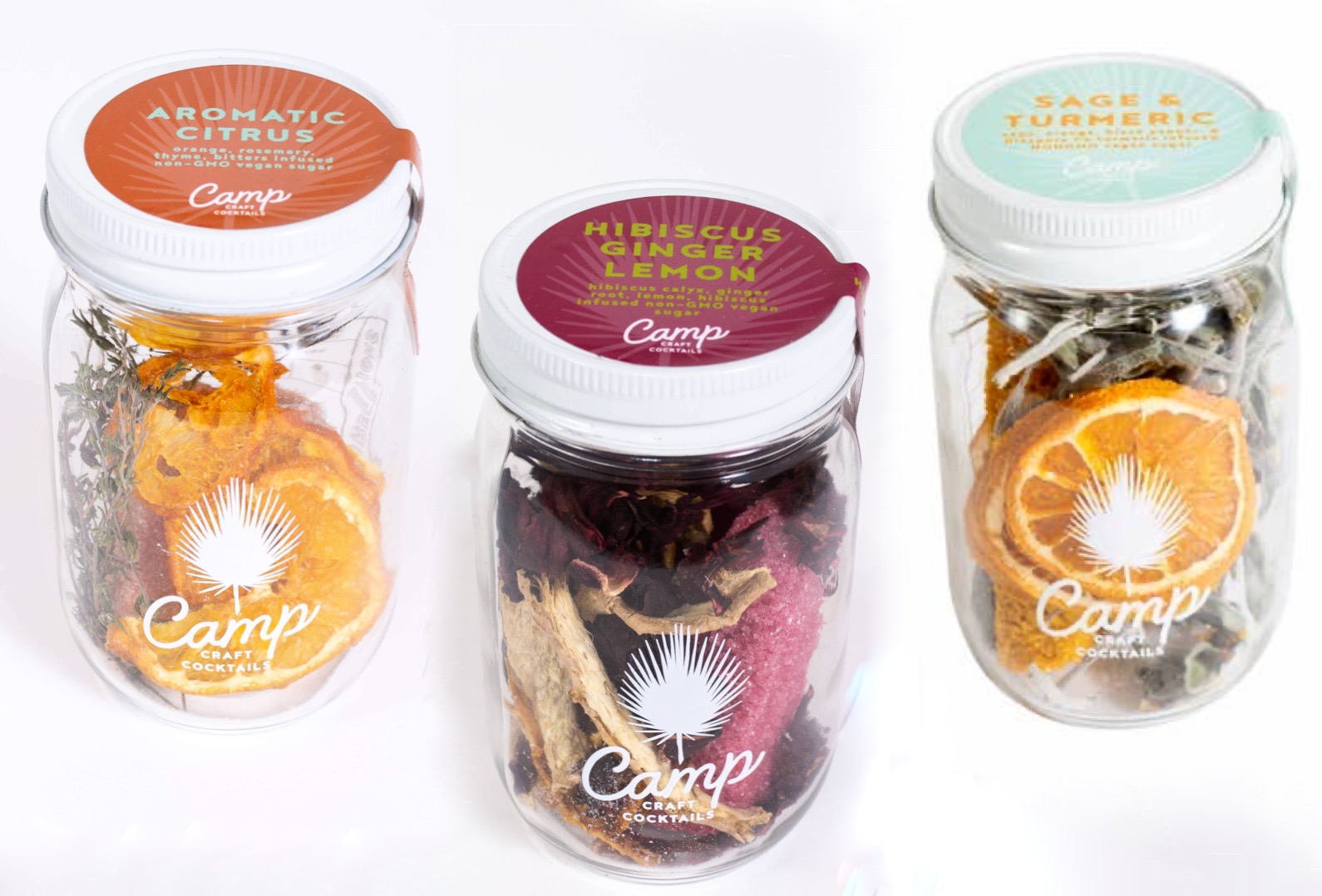 Milwaukee Pretzels
Milwaukee Pretzel Company
3950 N. Holton St., (414) 944-0849
milwaukeepretzel.com
What's more Milwaukee (or more delicious) than Milwaukee Pretzel Company pretzels? Choose from a variety of gifts including the Very Merry Bavarian Soft Pretzel Holiday Gift Pack with a one-pound 11-inch pretzel wreath, 10 3-ounce Bavarian soft pretzel twists, 50 Bavarian soft pretzel bites, four nacho cheese cups, one Sprecher mustard of your choice and pretzel salt ($50).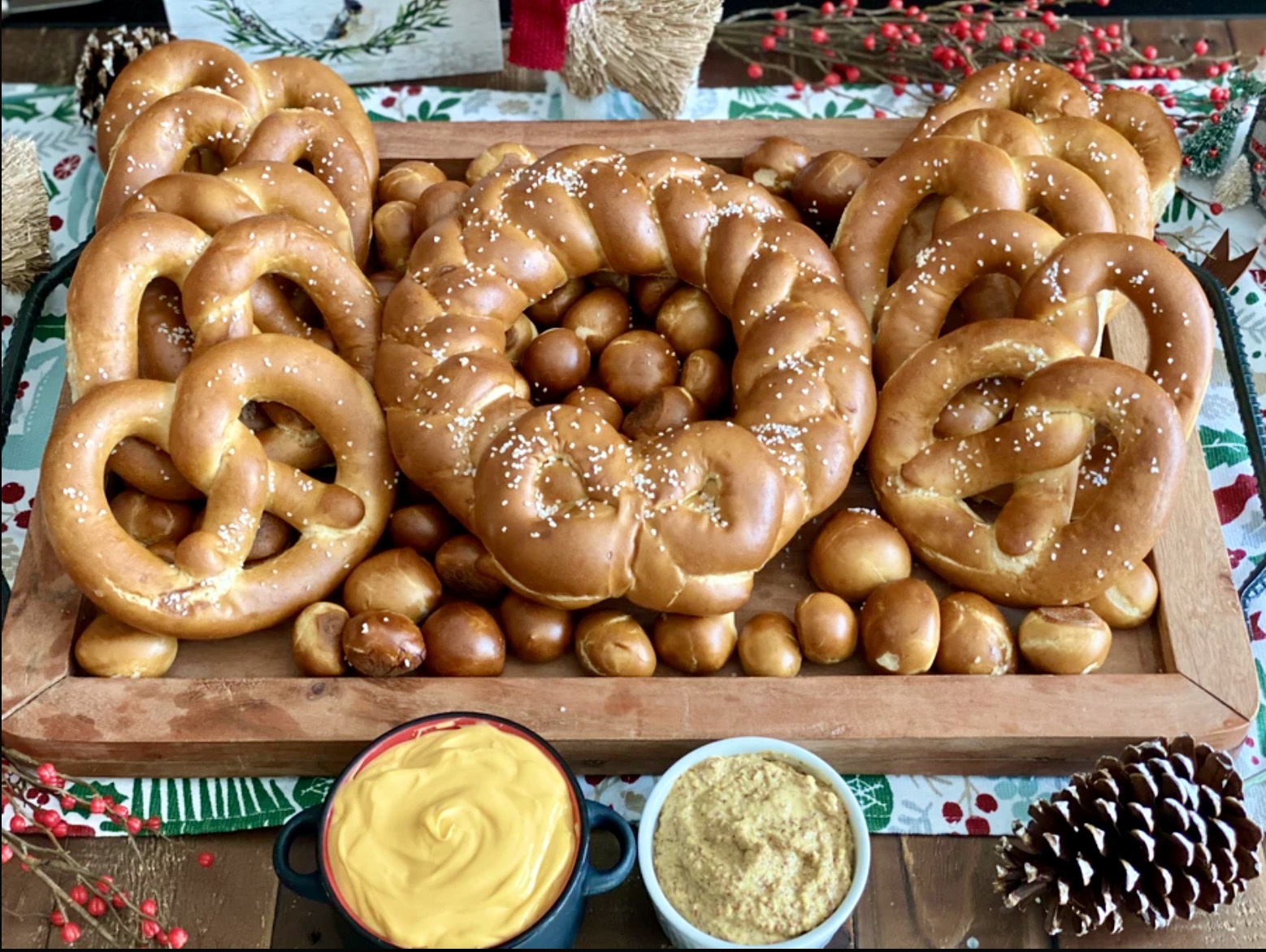 Wine Club Membership
Story Hill BKC Bottle Shop
5100 W. Bluemound Rd., (414) 539-4424
storyhillbkc.com
Give the gift of monthly wine. Each Wine Club membership includes two bottles hand-selected by our experienced Story Hill BKC staff each month. Monthly subscriptions range from $40 to $45 plus tax for the two hand-selected bottles and benefits, including unique wines picked just for members, tasting notes for each bottle selected with pairing suggestions and/or recipes, rewards points with every month's payment, 10% off and earn rewards points on case purchases. Must be 21 or older and able to pick up wines at the Story Hill BKC Bottle Shop. [More information] Contact shop@storyhillbkc.com with any questions.
Lori is an avid cook whose accrual of condiments and spices is rivaled only by her cookbook collection. Her passion for the culinary industry was birthed while balancing A&W root beer mugs as a teenage carhop, fed by insatiable curiosity and fueled by the people whose stories entwine with each and every dish. She's had the privilege of chronicling these tales via numerous media, including OnMilwaukee and in her book "Milwaukee Food." Her work has garnered journalism awards from entities including the Milwaukee Press Club.
When she's not eating, photographing food, writing or recording the FoodCrush podcast, you'll find Lori seeking out adventures with her husband Paul, traveling, cooking, reading, learning, snuggling with her cats and looking for ways to make a difference.