Suite 207 in the Lincoln Warehouse, 2018 S. 1st St., has become something of a legendary space in Milwaukee craft beer ... and it's the subject of a new four-way collaboration brew called, appropriately, Suite 207.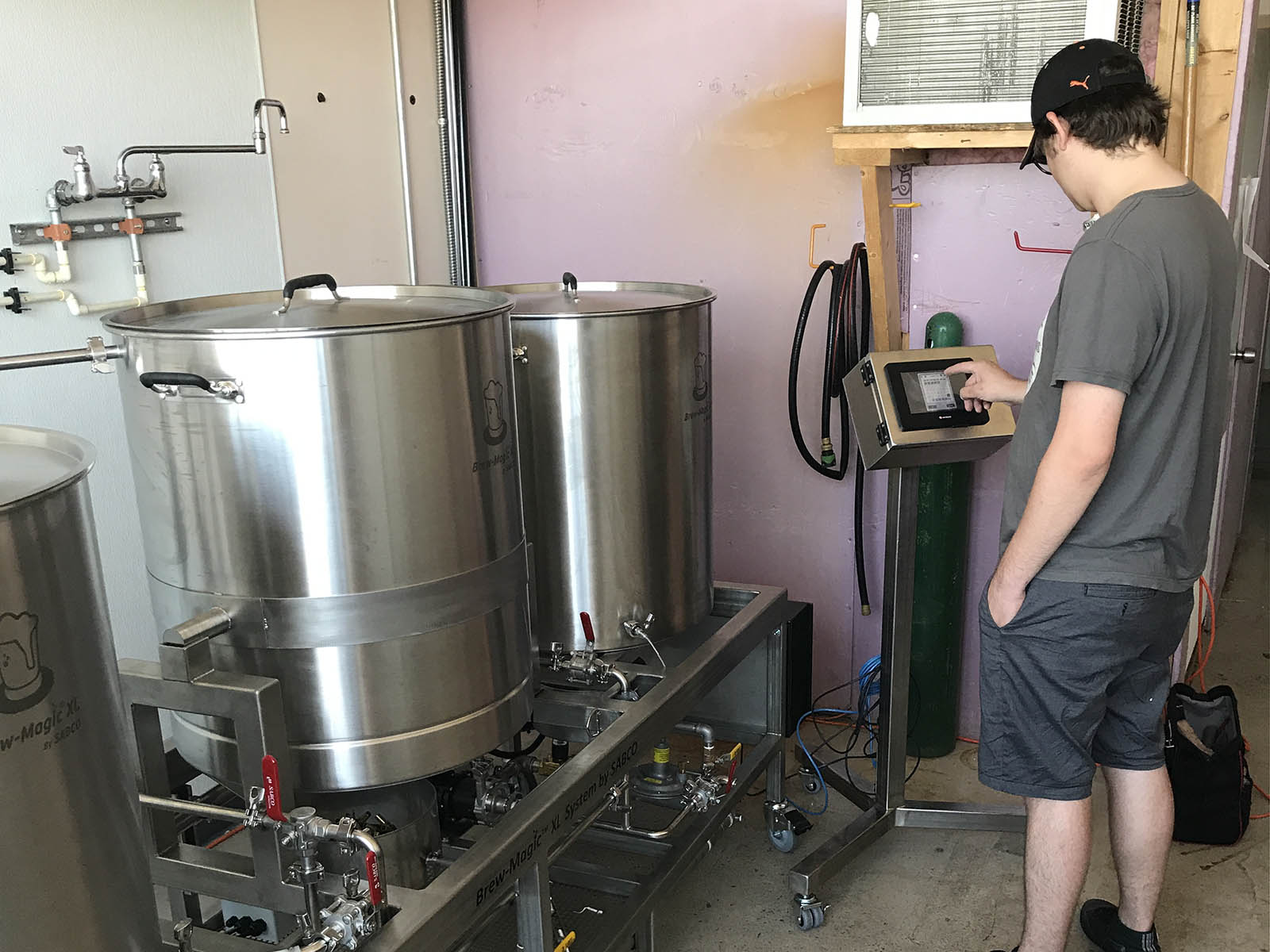 The beer will be released at a party Saturday, Feb. 25 at noon at Enlightened Brewing, 2020 S. Allis St.
A decade ago, an upstart brewery turned a tiny space into its home before moving on to spread its wings in more spacious accommodations, first at the Lincoln Warehouse and then elsewhere in Bay View.
They were followed by a second brewery that now has multiple locations and a distillery.
In turn, they were followed by a third brewery that also later moved into larger digs in the building.
Now, the space is occupied by a fourth brewer that has already been earned accolades.
Those breweries are Enlightened, Eagle Park, Component and Torzala, respectively.
"To celebrate the unique story of Suite 207 in the Lincoln Warehouse and how it has served as the birthplace of four Milwaukee breweries we wanted to pay tribute to the shared success of each brewery," says Jake Schinker of Eagle Park, which has two locations, including a sprawling one with a distillery in Muskego, and recently bought the intellectual property of Milwaukee Brewing Company.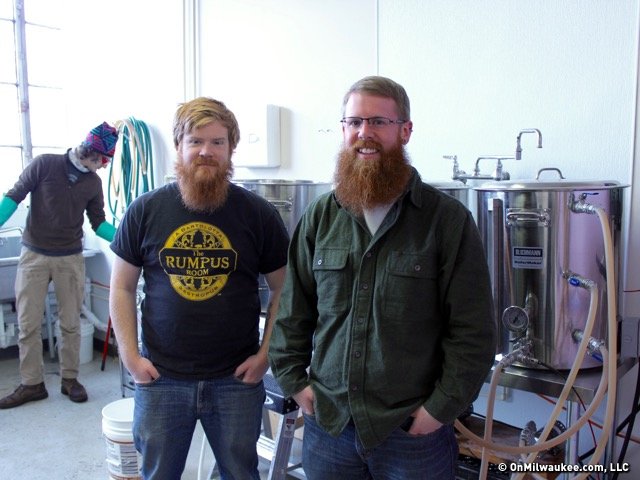 "It all starts in 2013 when Enlightened Brewing Company was incorporated," says Enlightened co-founder Tommy Vandervort. "At the time I was working at Cafe Centraal and had a friend who I worked with many years ago that became a woodworker and artistic fabricator after leaving the service industry.
"He would visit me at Centraal and talk about his work and when I began looking for a space to house a glorified home brewery, I asked him where he was located, thinking that studio style industrial space would give us a great start."
That led them to the Lincoln Warehouse, a former A&P bakery and warehouse on the western edge of Bay View, that was becoming a hotbed of creativity, with small startups, artist studios and more.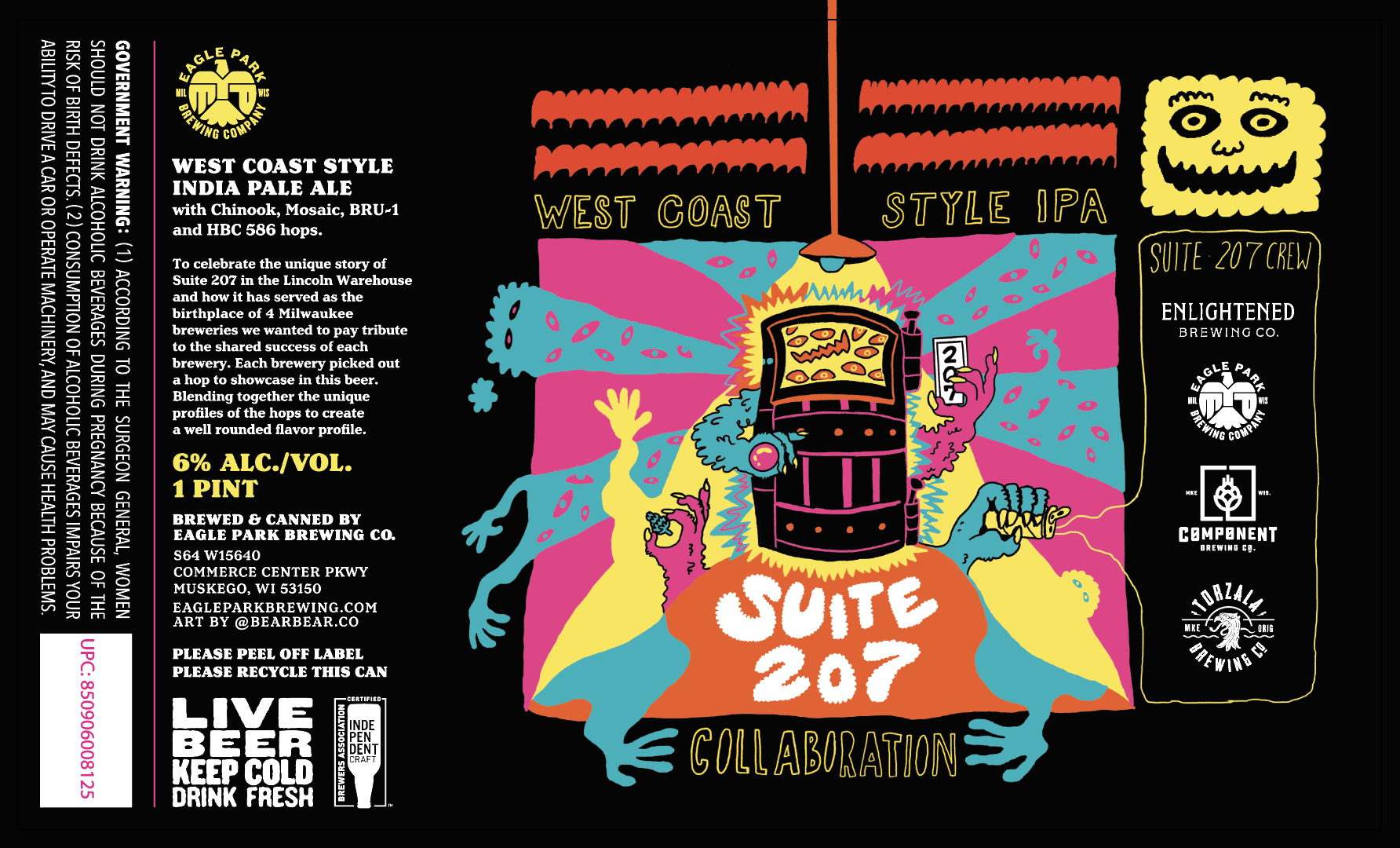 "We toured the Lincoln Warehouse, looking at about 10 spaces over the five floors and settled on a 500-square-foot closet. We built our electric brewery, installed plumbing and a floor drain, built cold storage – using a Cool Bot – and got to work!"
It wasn't long before they maxed out that space, Vandervort recalls, and moved downstairs into a streetside space at the high-profile corner of 1st and Becher Streets. Enlightened moved to the former Louis Allis complex and that space is now home to New Barons Brewing Co-op.
"We had no idea what would happen to suite 207 but along came Eagle Park," Vandervort says. "We didn't know them prior to connecting at the Lincoln Warehouse but they had been in the industry and making beer for a while up to that point. They took 207 and also leased the space next to our original Suite 207, which had been unavailable at the time we were brewing there, and got their brewery and taproom up and running."
Again, it didn't take long for even this expanded space to become too small and when Like Minds closed its brewery on Hamilton Street, near Brady, Eagle Park flew the coop, making way for Component.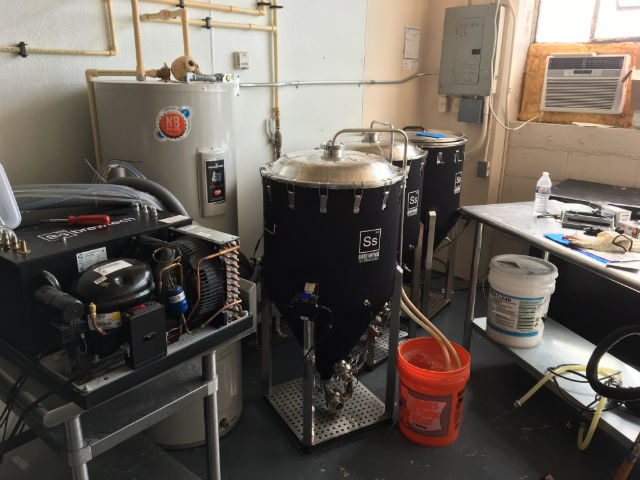 "Component took over some of Enlightened's old infrastructure and some of Eagle Park's brewery for a nice Frankenstein third brewery they could make their own," says Vandervort.
Component found a larger space – and one with sidewalk frontage – in a former gym space in the building and moved downstairs, too, opening its new place at the dawn of 2022.
"Torzala brewing moved in and made the space their own for the fourth brewery on the second floor of the Lincoln Warehouse. Not to mention there was a time that Bittercube, Top Note Tonics, Twisted Path and Eagle Park were all operating in that building," says Vandervort.
And now, that story and the anniversary of the first brewery to occupy Suite 207 is the impetus for the new brew: a 6 percent ABV West Coast IPA that will be brewed on Monday, Jan. 30 at Eagle Park in Muskego.
"Each brewery picked out a hop to showcase in this beer," says Schinker, "blending together the unique profiles of the hops to create a well rounded hop profile.
The beer will use Chinook, Mosaic, BRU-1 and HBC 586 hops.
"I think we'd all been kicking around a collaboration with some mixture of the Lincoln Warehouse beverage tenants over the years but I believe Jon (Kowalske) from Component is the one who brought the idea to everyone."
Vandervort says the four breweries got together at Torzala, appropriately, to share stories, reminisce and kick around a variety of ideas that Vandervort calls "crazy – like a barrel-aged Belgian quad with four variants, cold IPA, hoppy lagers, pastry stouts where we each have our own barrel and process, etc."
But, says Vandervort, they decided to take a more logical approach.
"When it comes down to it, there are styles of beer that many brewers enjoy drinking more often than not and one of those is a good, solid, not-too-strong IPA or pale ale with some wide appeal," he says. "The process and recipe are always more simple, the turnaround is much quicker in brewing them, they tend to fly off the shelves and through the draft lines so everyone is getting fresh beer, and they won't knock you out in one round!"
In the end, that was what they chose.
"We all offered one hop suggestion in a kind of old guard meets new guard mix," Vandervort says.
He is enthusiastic about the collab, especially since it's not something Enlightened does very often.
"We figured we couldn't pass this opportunity up, it's pretty rare and unique for a space in one city in one building to be such a beverage incubator," he says. "That shared space comes along with a lot of shared knowledge and resources too, which helps make our whole Milwaukee beer scene stronger.
"We're really excited to all get together, check out Eagle Park's system, follow the beer's progress through their process, and then get it out to each of our breweries and to the wider market!"
Schinker expects the beer to be ready to ship on Feb. 22. It will be available on draft and in cans at the four breweries. Whether or not it will be available at retail and where has yet to be solidified.
But you should at the very least be able to find it at the end of February/beginning of March at the breweries. Schinker says the collaborators have not yet decided on whether or not to host an official release event. So, stay tuned. (I'll update on social media as this info emerges.)
"It's pretty damn unique to see four breweries come through one space in such a short span of years," says Vandervort, "and everyone seems to be doing well and is better off for their time and that shared experience at the Lincoln Warehouse."
Born in Brooklyn, N.Y., where he lived until he was 17, Bobby received his BA-Mass Communications from UWM in 1989 and has lived in Walker's Point, Bay View, Enderis Park, South Milwaukee and on the East Side.
He has published three non-fiction books in Italy – including one about an event in Milwaukee history, which was published in the U.S. in autumn 2010. Four more books, all about Milwaukee, have been published by The History Press.
With his most recent band, The Yell Leaders, Bobby released four LPs and had a songs featured in episodes of TV's "Party of Five" and "Dawson's Creek," and films in Japan, South America and the U.S. The Yell Leaders were named the best unsigned band in their region by VH-1 as part of its Rock Across America 1998 Tour. Most recently, the band contributed tracks to a UK vinyl/CD tribute to the Redskins and collaborated on a track with Italian novelist Enrico Remmert.
He's produced three installments of the "OMCD" series of local music compilations for OnMilwaukee.com and in 2007 produced a CD of Italian music and poetry.
In 2005, he was awarded the City of Asti's (Italy) Journalism Prize for his work focusing on that area. He has also won awards from the Milwaukee Press Club.
He can be heard weekly on 88Nine Radio Milwaukee talking about his "Urban Spelunking" series of stories.