As packaged beer sales have soared during the pandemic shutdown – combined with the usual seasonal summer beer boom – the availability of aluminum cans, not just for beer, but across all beverage sectors, has become a much-discussed issue.
A recent article by Laura Reiley in the Washington Post, citing trade publication Beer Business Daily, noted that Ball Corp. – among the world's top can producers and a big supplier to the brewing industry – alerted its investors to the fact that there's now a 10 billion-can shortage in the U.S. alone.
Paula Gamer, president of Minneapolis-based Gamer Packaging, which sells bottles and cans to the beer industry, told Reiley that the shortage will affect every tier of the industry.
"We could sell 200 million more cans between now and the end of the year if we could get them," Gamer told the Post. "Unfortunately, we're having to turn away new customers because we have to take care of existing customers first. And none of our manufacturers are taking new customers through the end of the year."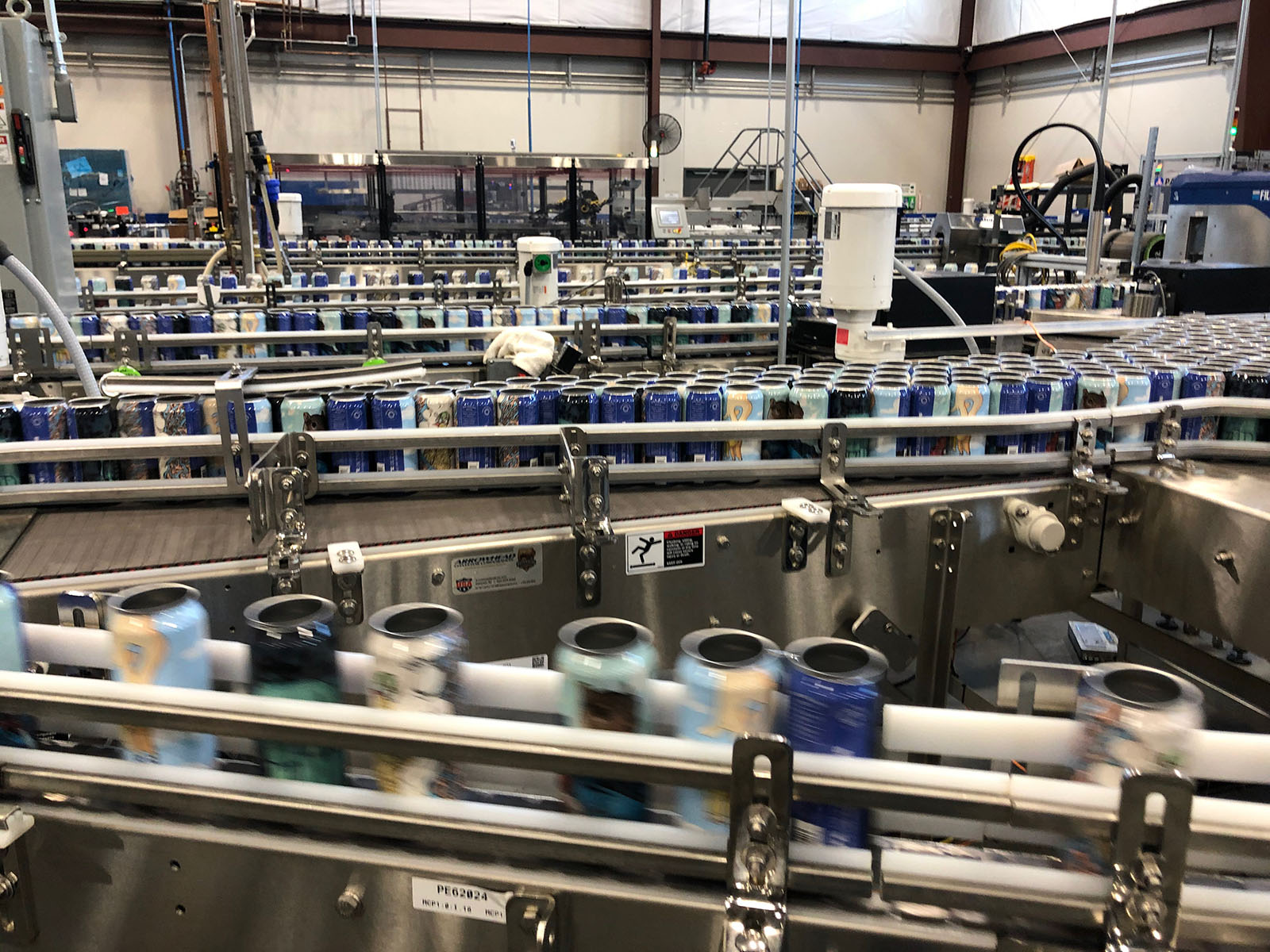 Last month, industry veteran Brandon Cason, CEO and founder of Austin's Canteen Spirits, told Beverage Dynamics' Kyle Swartz that small brewers were likely to feel the pinch the most.
"With aluminum cans becoming less available, we're seeing smaller brands bearing the brunt of this issue," Cason told Swartz. "Can distributors are more likely to provide the supply they do have to larger beverage companies, like Coca Cola, so smaller startup brands and craft breweries will have access to less, meaning their production will be limited, as well."
Brewers Association Chief Economist Bart Watson echoed that in the Washington Post story. "In times of shortage, there are no antitrust violations with privileging your largest customers first," Watson told Reiley. "Most smaller brewers buy indirectly from brokers, and that means they are lower down on the list. It's nothing nefarious, but it's one of the challenges small companies face."
The shortage has definitely affected Milwaukee brewers, though not uniformly, and not always based strictly on size.
Even Molson Coors CEO Gavin Hattersley told investors in August that, "Every company that makes anything in the 12-ounce can has been challenged to some degree by the global can shortage," according to the Wall Street Journal.
"We are facing can shortages and we are trying to get (cans) from sources nationally and internationally," says Sprecher Brewery's Sharad Chadha. "We're still having issues. Some sizes, (like) 8.5-ounces, are not available at all next year from our sources."
Fred Gillich, the owner of Too Much Metal, who has been working with Mike Brenner's Vernacular Brewing on 414 lager – which he's been releasing in a variety of can designs – and has new beer coming, too, has felt the shortage acutely.
"It's gonna effect our pop-up sale this Halloween," he says. "We bought a lot more cans for our Winter Stout and 414 Green and Gold Lager but that cost us 32 percent more. I suspect next year will be even tougher but we planned wisely with our last batch. Hopefully we can weather shortage."
Tom Whisenand, co-owner of Indeed Brewing in Walker's Point (and Minneapolis) says that they've been affected, too.
"Our supply is being limited by our supplier," says Whisenand. "We expect the situation to last through next summer. We are working with our supplier to try and limit the impacts."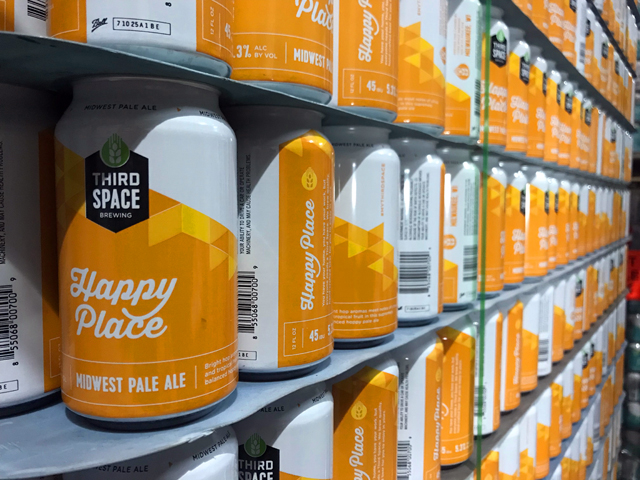 While Black Husky hasn't come up short on cans, its co-owner Tim Eichinger says it has paid more, too.
"Our supplier has been excellent about keeping us stocked with cans," Eichinger tells me. "However, the price is up by about 25 percent."
Down at Enlightened Brewing in Bay View, co-owner James Larson says that the brewery has been able to acquire cans, "for now," but admits that the ongoing shortage could affect its decision to launch special holiday and Black Friday brews this year.
"We do have some plans of getting some one-offs (and) new seasonals done," he says, "but given the (can issues) we may hold off and just play the hits for a while.
"We are still getting our hands on cans and are still shrink sleeving for now. At the beginning of the year we started working on printed cans specifically for Cream City Brix, our best seller. We got a plan all set up and then quickly hit the pause button in March when COVID hit. We have since gotten the ball rolling again and are expecting our first shipment of printed Cream City Brix cans mid-December."
While this might sound like Enlightened hasn't been hit by the shortage, Larson goes on to say, "This doesn't sound like a shortage problem except for the fact that being a new customer and with the higher demand for cans the lead time was 4-6 months and we needed to pay for the cans up front, (which is) not a small sum to a startup company. In addition to having that huge outlay of cash we had to continue to purchase shrink sleeved cans and a much higher price and much tighter margin."
Some area brewers appear to have not struggled at all in the search for cans.
"We're all set on cans," says MobCraft's Henry Schwartz. "We were able to get some from our suppliers, as well as some from some fellow brewers in the state."
According to Simon McConico at Vennture Brew Co., "We have been trying to make sure we have at least three pallets of cans and once we get into the third, we try to get another one on order. We also don't go through a ton of cans in comparison to some other places. We are on the lower end of size so its a bit easier to get what we need. ... I don't think it will affect us too much."
And others, who haven't yet been affected, remain concerned.
"We use relatively few cans," says Matthew Hoffman, owner and brewer at Grafton's Sahale Ale Works, "but (we) have also been assured by our supplier that they are well positioned to meet demands. We're hoping that is the case and have not made any concrete steps for that reason.
Steve Pribek, of Walker's Point-based Urban Harvest, says that being small may actually benefit his brewery when it comes to cans right now.
"We put in, for us, a big order in March and April," he says. "As we aren't distributing our canned beer (to retail), we probably aren't impacted like some larger breweries might be. As we transition from outside tables only to re-opening our taproom this weekend we may see some of the carry out sales slow a little."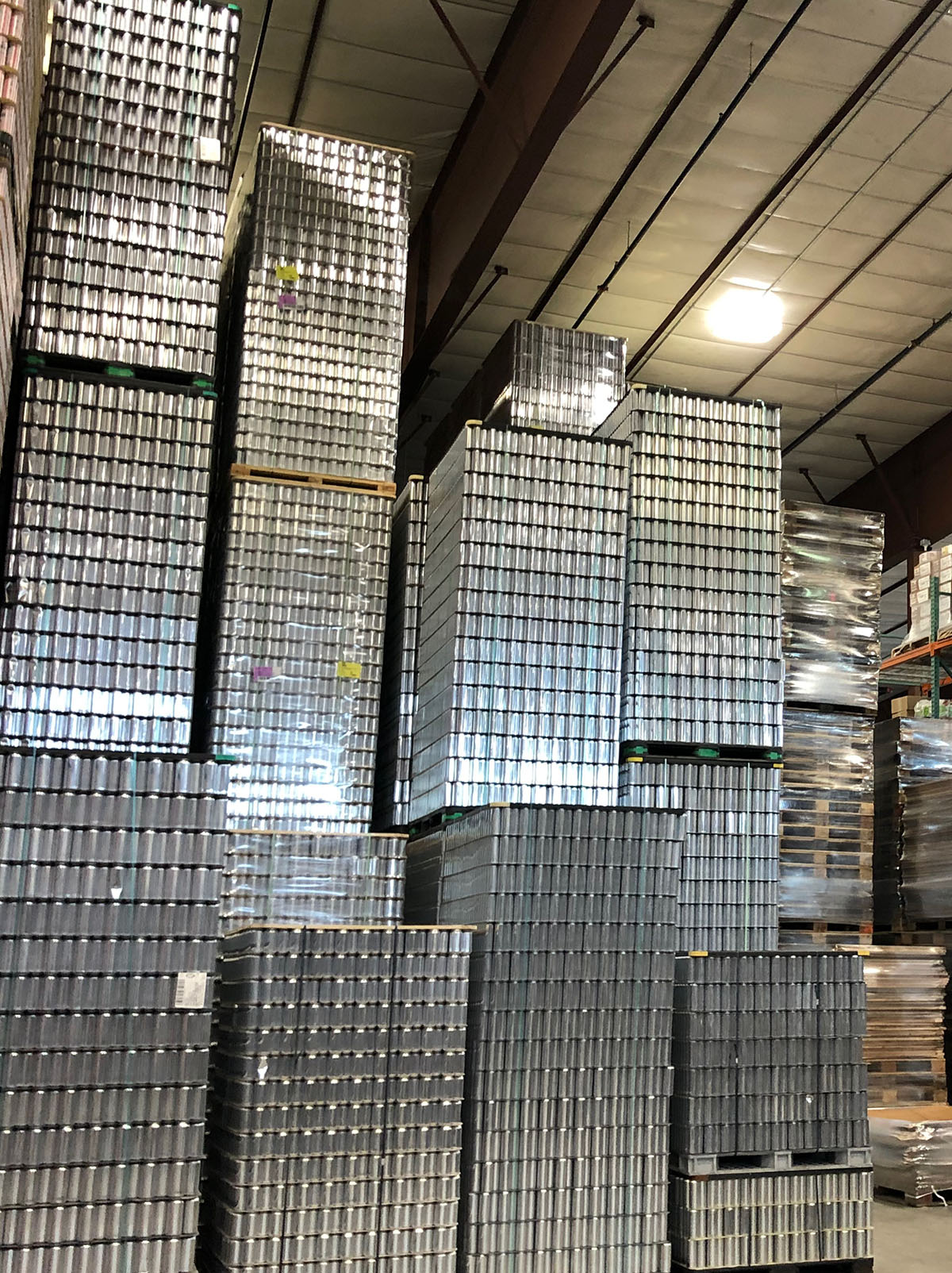 At Supermoon Beer Co. in Bay View, which plans to release its first beer next month, it isn't the shortage of cans directly that concerns owner Rob Brennan, but the shockwave that might follow.
"I'm honestly really curious to see how this plays out," he says. "My core offering is bottle conditioned beer at this point, so I'm not affected directly ... yet.
"Economically, if this goes to worst case scenario, someone of my scale might be affected by breweries suddenly transitioning to bottles and using buying power I can't possibly match to deplete a supply chain bottling companies may or may not be planning to fill (or) be able to keep up with, forcing me to buy from a secondary market – (for example) other brewers – at a less efficient price point. I don't see 500ml green Champagne-style bottles being the main choice for brewers looking to adapt, but still, very interesting situation."
Meanwhile, back at Englightened, Larson, citing promises from Ball Corp. that it is working to boost production to meet demand, is optimistic.
"We are confident that we are going to be just fine once the cans arrive but it has provided a pretty crunchy end of summer/beginning of fall situation for us," he says. "We can't wait to transition all of our core beers over to printed cans and already have the imperative in the works for early/middle of 2021 depending on lead times.
"So far Ball has seemed to indicate that they are building new plants and ramping production in an effort to keep up with demand and everything we are reading is that there isn't an aluminum shortage, but a can shortage, which gives us hope for things smoothing out for us in the future. As we can start kegging and selling beer again lead times will shorten and we should hopefully be able to ramp both draft and package to a scale that will fill a larger market for us."
Born in Brooklyn, N.Y., where he lived until he was 17, Bobby received his BA-Mass Communications from UWM in 1989 and has lived in Walker's Point, Bay View, Enderis Park, South Milwaukee and on the East Side.
He has published three non-fiction books in Italy – including one about an event in Milwaukee history, which was published in the U.S. in autumn 2010. Four more books, all about Milwaukee, have been published by The History Press.
With his most recent band, The Yell Leaders, Bobby released four LPs and had a songs featured in episodes of TV's "Party of Five" and "Dawson's Creek," and films in Japan, South America and the U.S. The Yell Leaders were named the best unsigned band in their region by VH-1 as part of its Rock Across America 1998 Tour. Most recently, the band contributed tracks to a UK vinyl/CD tribute to the Redskins and collaborated on a track with Italian novelist Enrico Remmert.
He's produced three installments of the "OMCD" series of local music compilations for OnMilwaukee.com and in 2007 produced a CD of Italian music and poetry.
In 2005, he was awarded the City of Asti's (Italy) Journalism Prize for his work focusing on that area. He has also won awards from the Milwaukee Press Club.
He can be heard weekly on 88Nine Radio Milwaukee talking about his "Urban Spelunking" series of stories.