Earlier this month on a cold Tuesday morning, two pals and I got in an Uber at 5:45 a.m. to bar hop. It was still dark outside and I wasn't feeling thirsty for anything other than coffee, but I was eager to fulfill my longtime desire to check out "third shift bars."
Our itinerary included stops at five third-shift bars: Clementines Tavern, 3143 N. Clement Ave. (Bay View); Mamie's, 3300 W. National Ave. (Silver City); Capt'n Nicks, 1503 S. 84th St. (West Allis); Zad's, 438 S. 2nd St. (Walker's Point); and Coffeetails (attached to the Y-NOT II), 1506 N. Van Buren Avenue (East Side).
We spontaneously went to a sixth location, Scotty's Bar, 3921 S. Clement Ave. on the South Side.
Milwaukee's tradition of "third shift" – or "early opener" – bars began when factories had three shifts per day, including the "graveyard shift" that started at 11 p.m. or midnight and ended at 7 or 8 a.m.
When manufacturing plants began to shutter in the '80s, there were fewer third shift workers cracking brews at the crack of dawn causing some bars to open later in the day or to close altogether.
Today, numerous local third shift bars still exist, primarily located on the South and West Sides of Milwaukee, but the customers are a mix of remaining third shift factory workers, medical staff, fire fighters, police officers, retirees, insomniacs and partiers still out from the night before.
Although the pool of morning drinkers is smaller than it was, sunrise patrons remain the lifeblood of numerous local taverns and add an interesting dimension to Milwaukee's rich and complicated bar culture.
Clementine's – 6:01 a.m.
I really couldn't remember the last time I drank a beer – or any alcoholic beverage – that early in the morning, but there I was: camped on a bar stool at Clementine's, sipping a High Life, picking at a microwaved breakfast sandwich and marveling at the exuberance of the newscasters on the TVs.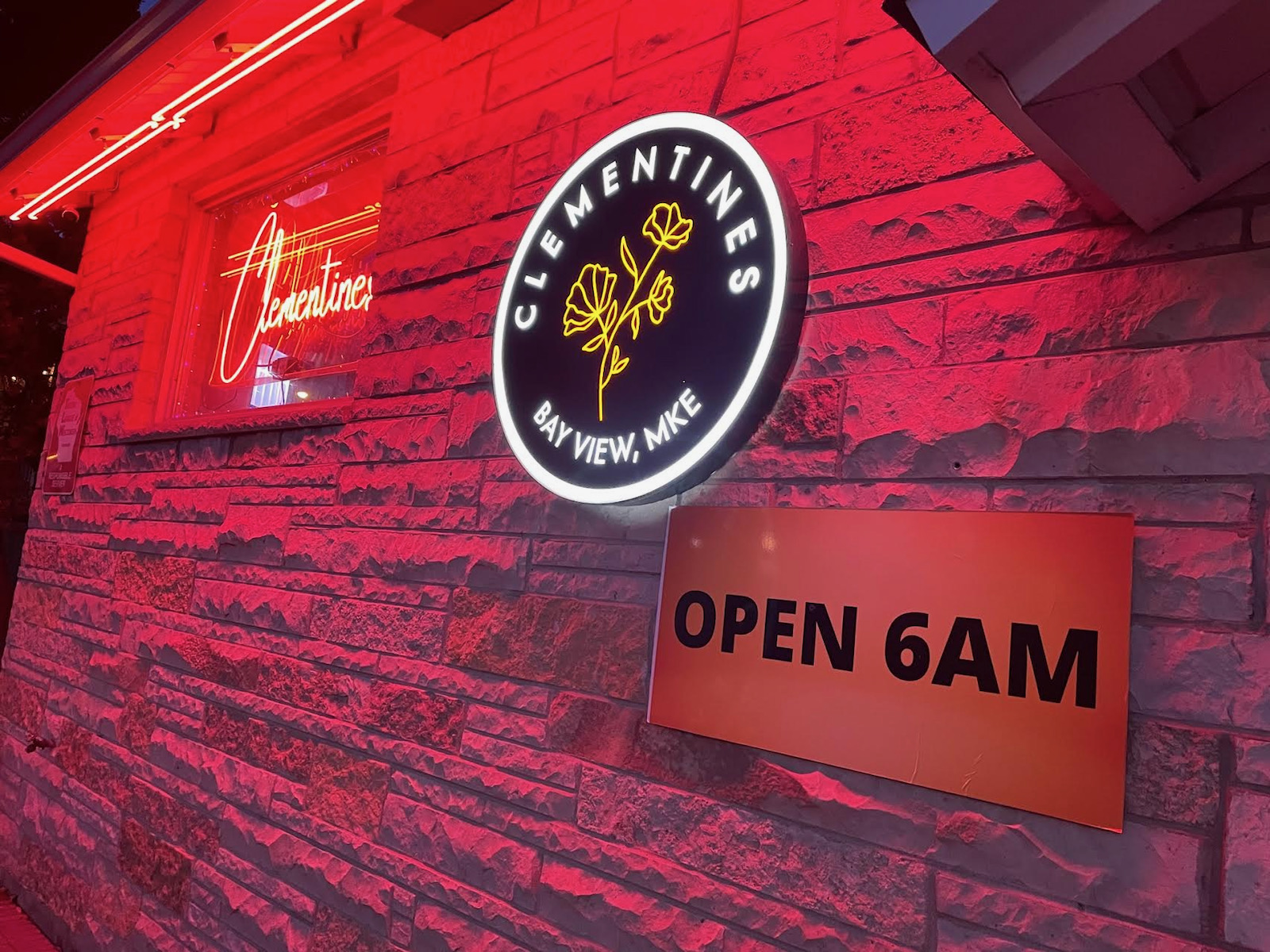 The bartender, a guy named Eric Farris, was starting his second day on the job. Although new to Clementine's, he'd bartended many morning shifts at other bars.
"I'm still not an early riser by choice. Never will be. But I needed the work," he said.
Farris told us what many would echo for the rest of the morning: Third Shift bars had changed.
Clementine's still serves early morning workers from a few factories left in the area like Milwaukee Forge, a metal factory just a few blocks away on Oklahoma Avenue, but for the most part, it attracts a wide array of customers.
By 6:25 a.m., we were still the only people in the bar.
"It was really crowded here yesterday. I guess it was because Scotty's is closed on Mondays," said Farris.
And so, we paid our tab and tip, thanked Farris for his service, and grabbed an Uber to cruise just a few miles to the south in hopes of finding more early morning action.
Scotty's – 6:35 a.m.
It was almost light outside, but Scotty's was dim with a wash of blue lighting and Johnny Cash's version of "You Are My Sunshine" playing on the jukebox.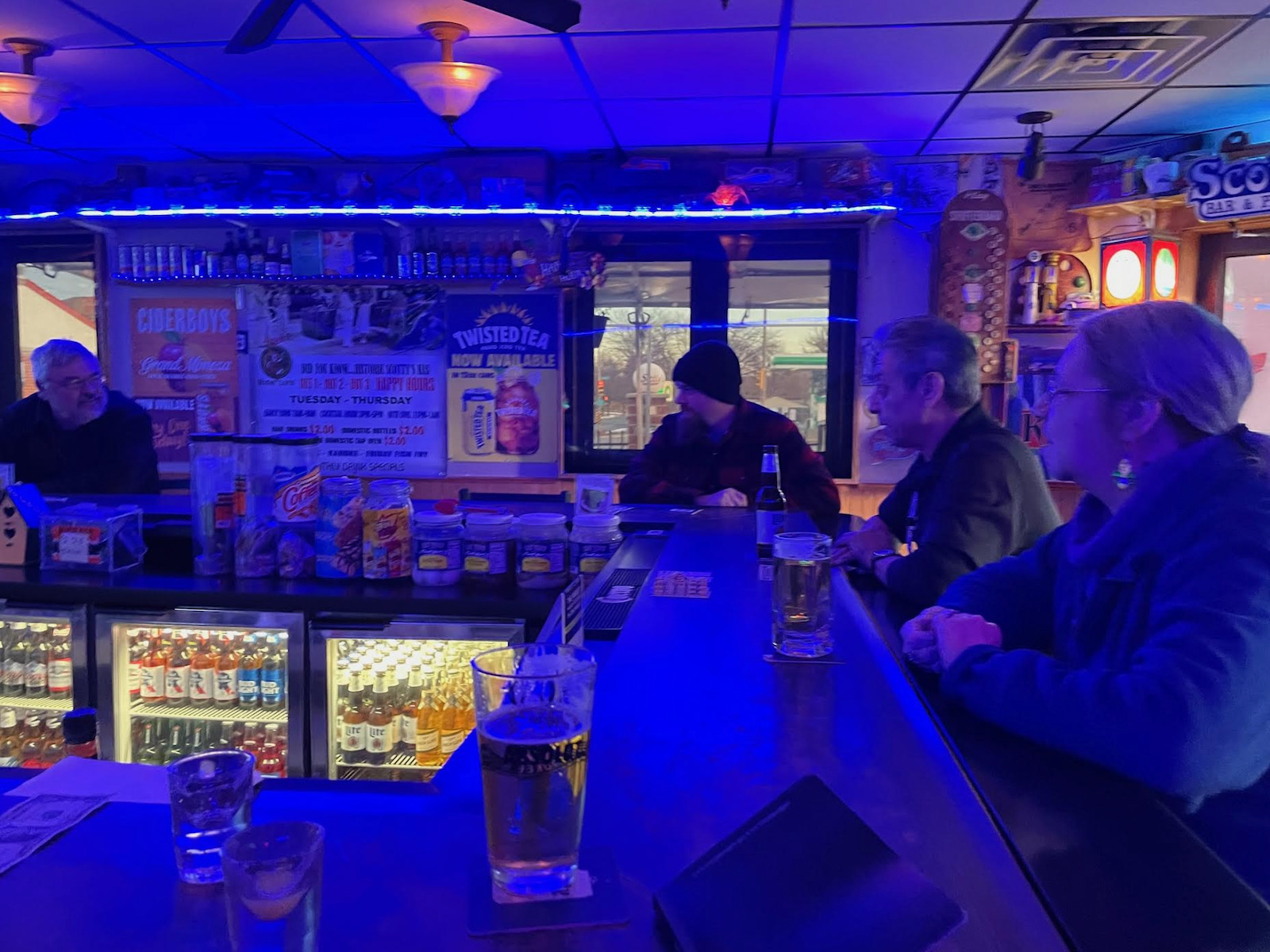 There were five or six people belly up to the bar, including a guy named "Captain Carl" who was telling a story about a friend who unexpectedly found a naked stranger in his bed.
Rueben Kalderon, sitting across the bar from Carl, was almost doubled over with laughter.
I asked Kalderon what brought him to the bar that early on a Tuesday morning.
"I like to get up at 4 (a.m.), make coffee, watch the news and go out around 6. That way I'm back home by 9:30 or 10," he said.
"I'm a morning person. I enjoy the morning crowd here. I like talking crap with them. I like Carl's stories. But once I get my fill of these people I go home."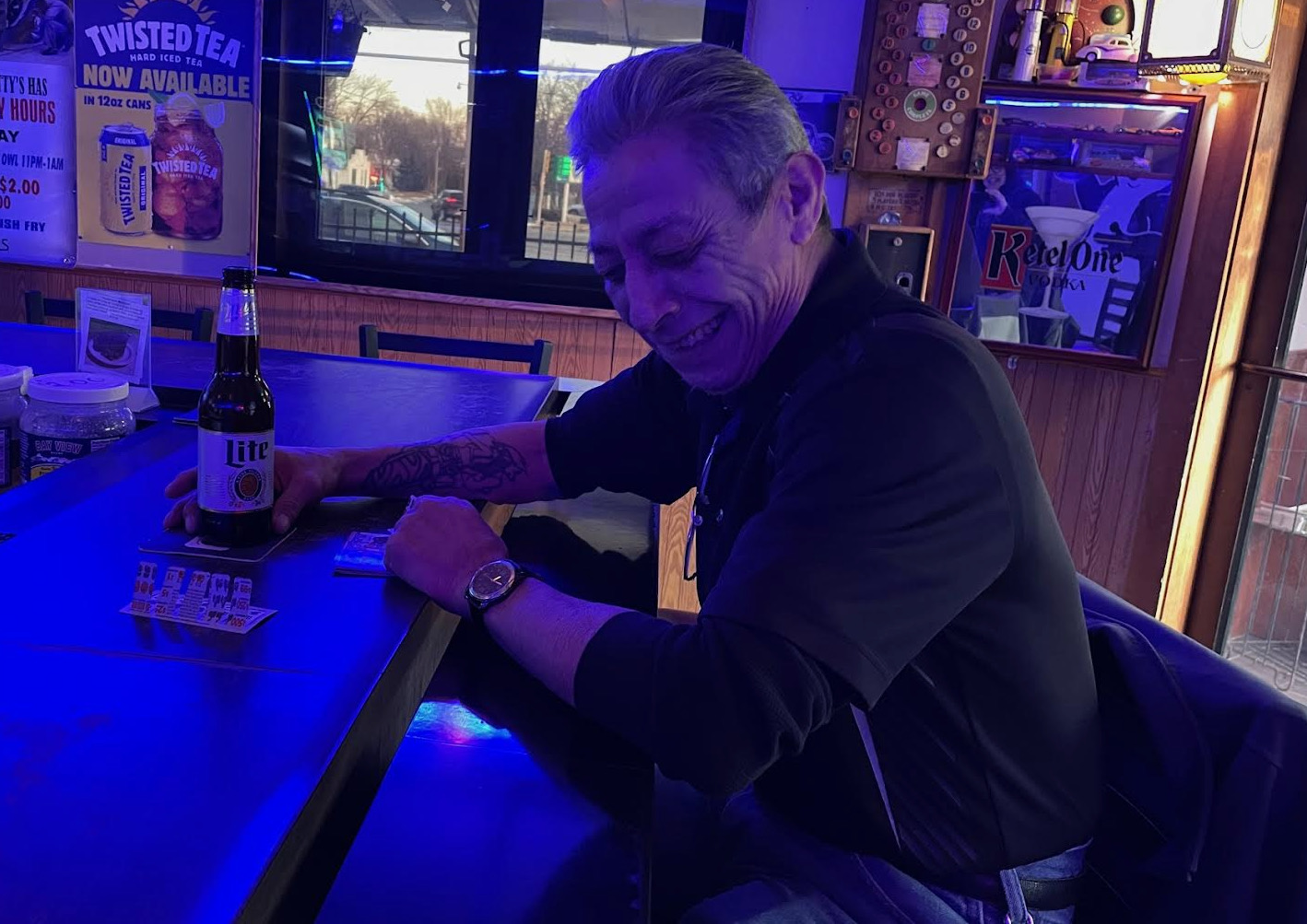 There are three happy hours at Scotty's, the first one running from 7 a.m. to 9 a.m. All beer and rail drinks are $2.
Meg, just a couple of bar stools to my left, bought me a "breakfast shot" made with butterscotch schnapps and Jameson and served with an orange juice chaser. Throughout the day, I drank a few breakfasty-type drinks: a screwdriver, an Irish coffee, but most of the morning drinkers chose beers or cocktails.
"It's always 5 a.m. somewhere," a Scotty's customer said to me on my way out, raising her half-full rocks glass in my direction.
Mamie's – 7:45 a.m.
It was barely 8 a.m. and we entered our third bar of the day: Mamie's.
The Silver City-based tavern opened in 1981 and is known for its vintage decorations (including a bicycle hanging from the ceiling and a working traffic light), Blues jams, stellar jukebox, eclectic crowd and free popcorn.
"Popcorn?" Was the first thing bartender Malinda Gonzales asked us when we sat down at the bar.
We ordered beers and offered to buy one for Gonzales.
"Oh I don't drink behind the bar," she said. "Somebody has to keep their wits about them."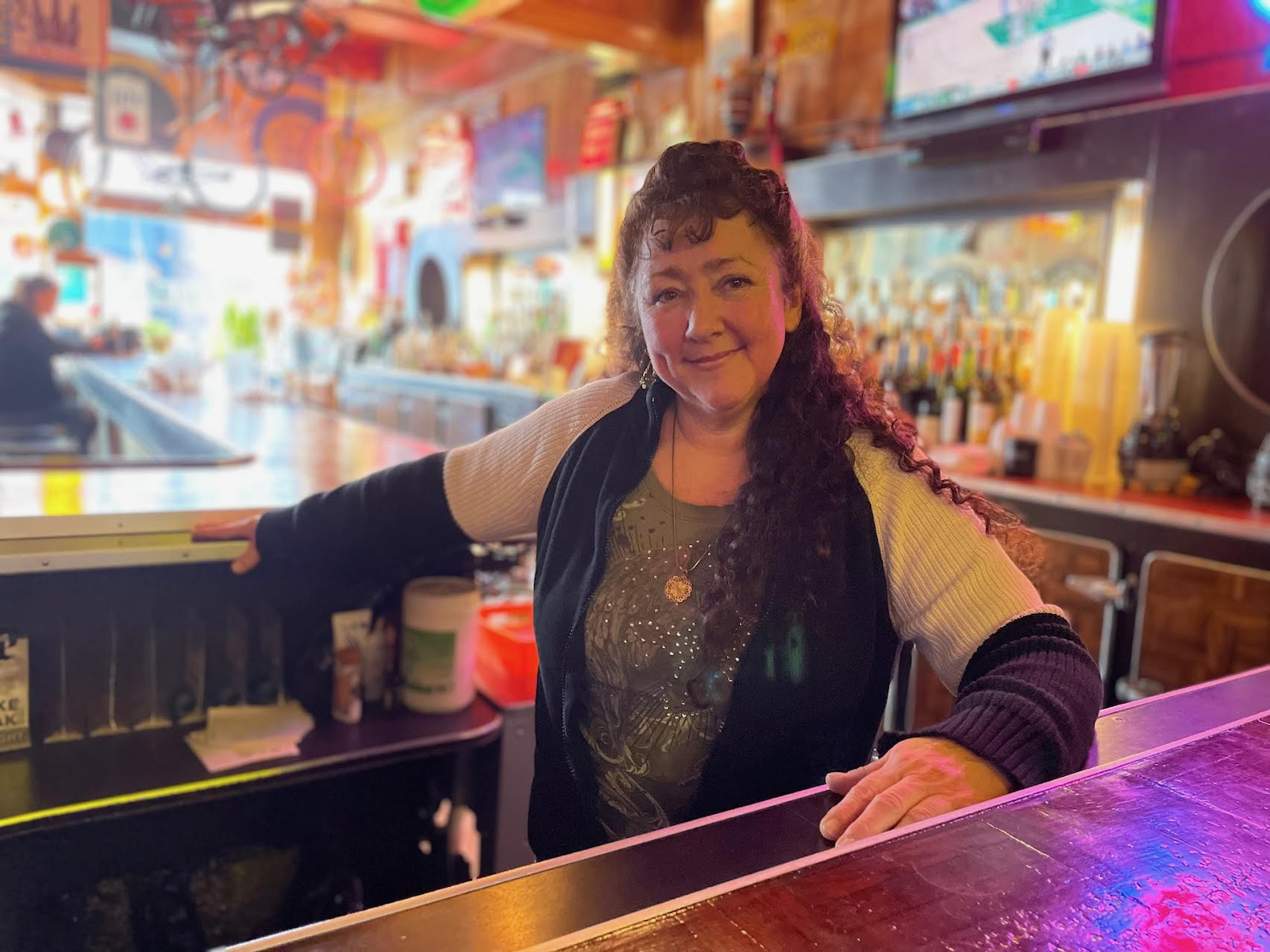 Gonzales told us that she's worked at Mamie's four mornings a week for the past five years. Prior to that, she had early-morning shifts at other bars, some defunct some not, like The Shady Lady, Red Dog Saloon, Cleveland Lounge and Nick's Nicabob.
"Why do I work mornings? Because I don't have kids and I can," she said. "And after I'm off I still get the rest of the day to myself."
Gonzales' customers are a blend of third shift workers from Masterson Foods and Palermo's Pizza, "casino people" and folks without permanent shelter.
"Some of these homeless people are really getting on my nerves," she said. "But at least the methadone clinic across the street closed. I don't miss that crowd at all."
Gonzales hasn't experienced many altercations at Mamie's, but she did at previous gigs.
"I don't like to fight – who likes to fight? – but I do what I have to do," she said, showing us her secret defense move.
Mostly, Gonzales' morning shifts at Mamie's range from low-key to a lot of fun.
"Yesterday somebody shared a new tattoo and then everyone in the bar was sharing their tattoos, no matter where they were," she says. "Got kinda wild."
Capt'n Nick's – 9:04 a.m.
Our next stop via an Uber ride was at Capt'n Nick's in West Allis. Capt'n Nick's is on a quiet street just south of busy Greenfield Avenue and attracts mostly neighborhood people both day and night.
On this particular morning, four or five men sat around the perfectly round bar. Other than the drone of the TV news, it was completely quiet. The bartender, a seemingly shy and sweet woman, retreated to the back in between refreshing drinks.
I ordered a screwdriver and my drinking pal bought $20 worth of pull tabs.
A guy across the bar from us never made eye contact. He just stared at his phone and sipped from a plastic cup next to his personal pitcher of beer.
Maybe it was the mellowness of Capt'n Nick's or maybe it was the fact I was at my fourth bar of the morning, but suddenly I had no interest in talking to anyone.
I sipped my drink, ignoring the fact it was already a little warm and needed more ice. Then I pulled back the cardboard tabs and tossed them aside. I had won nothing.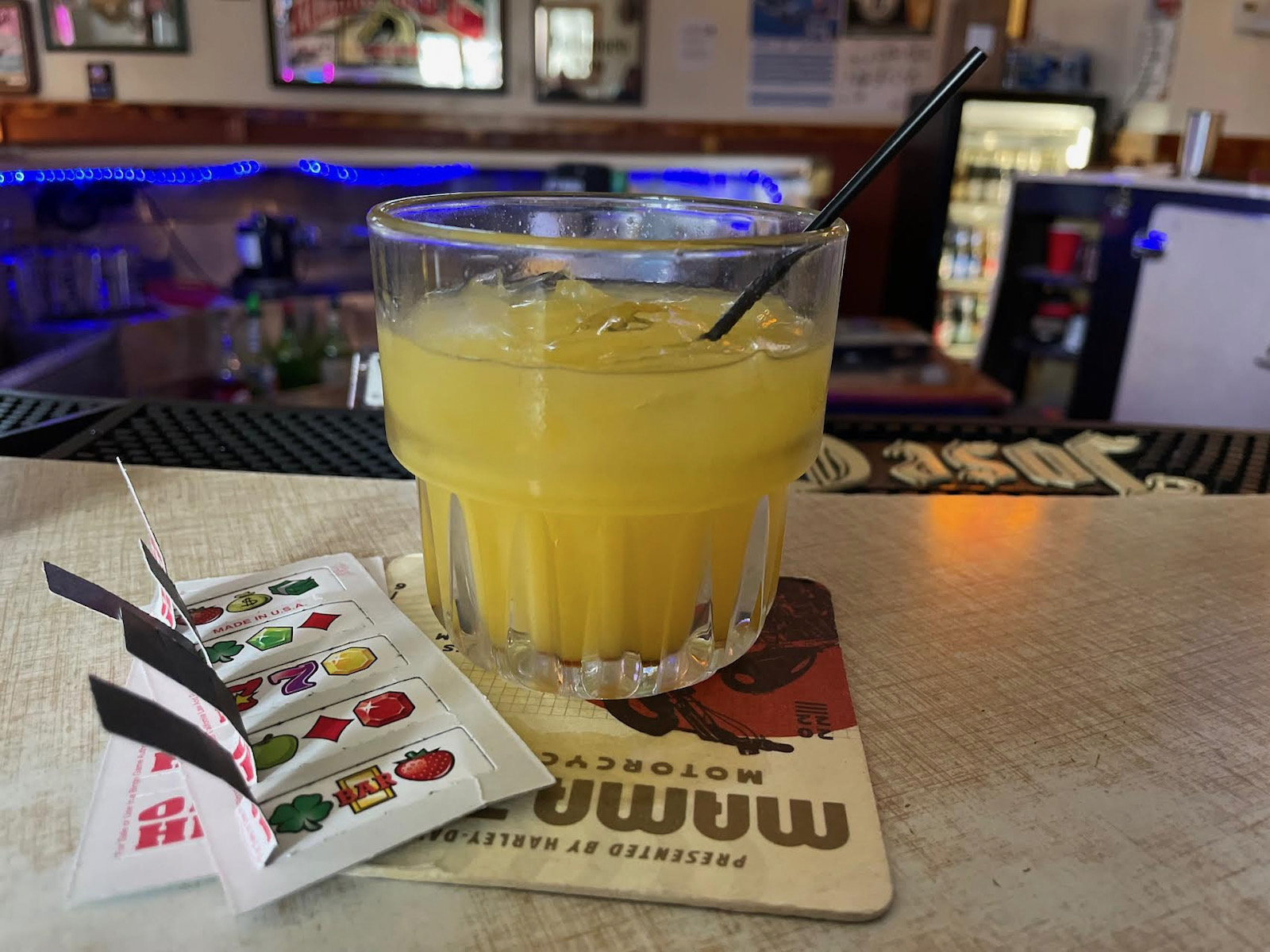 Zad's – 10:10 a.m.
The Uber ride from Nick's to Zad's was one of the high points of my morning. I was feeling chatty again and we had a fun exchange with our driver. Somehow she started telling us about her wife, an MPS cafeteria worker, and this prompted a lively conversation about the storied mock chicken leg that's been on the school menu since we were grade schoolers.
"If they don't run out my wife brings me home one in a napkin," said our driver.
Zad's was in full swing. It could have been 10 a.m. or 10 p.m. People were playing dice, shooting pool, throwing darts, feeding the jukebox and talking, talking, talking.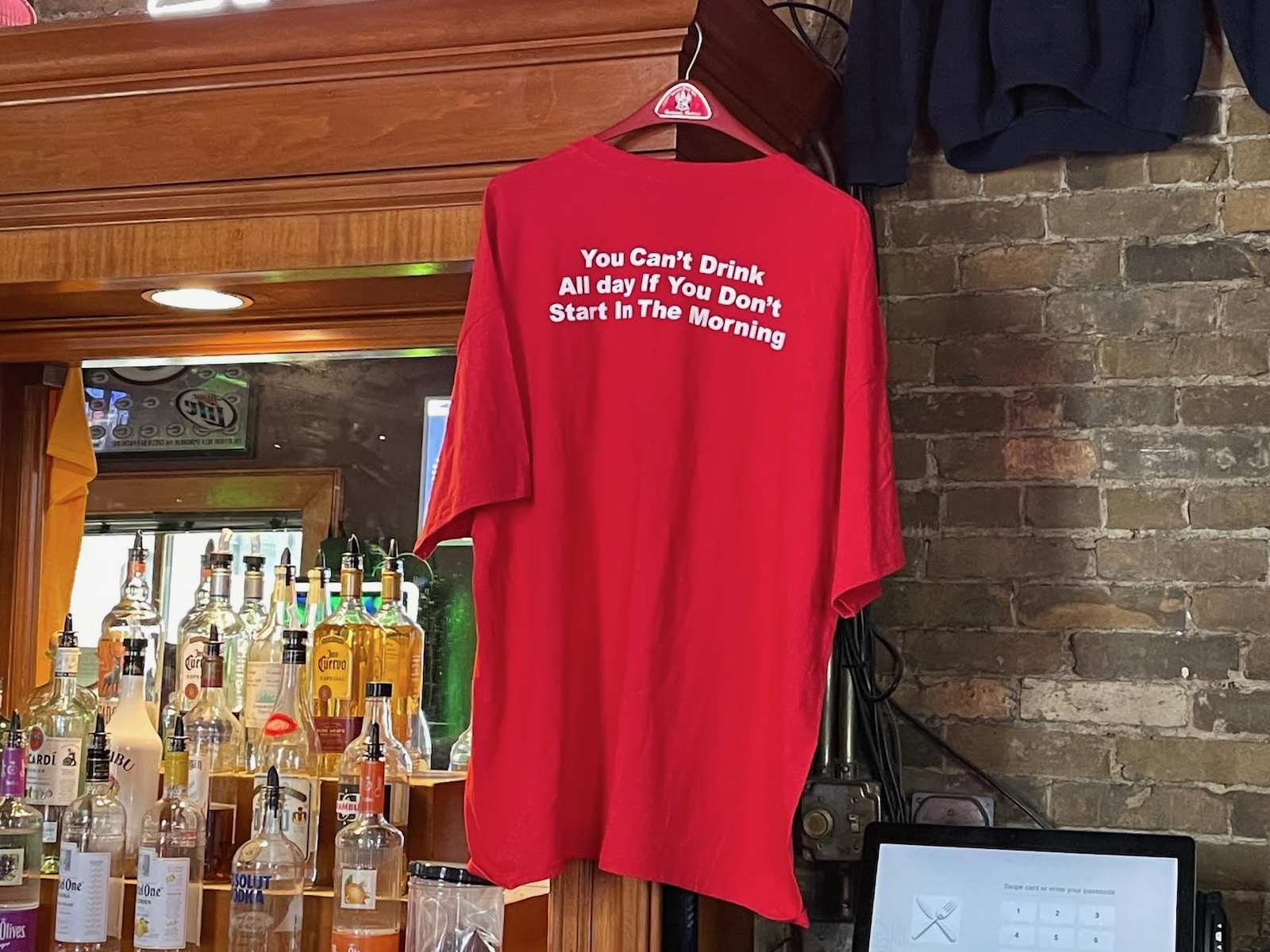 Zad's owner Terry Zadra was working behind the bar.
"I used to get more Allen Bradley workers in here back in the heyday. Now it's people from Potawatomi, service industry, nurses, people from Riverwest. But what I like about working this time of day is that everybody always gets along," said Zadra.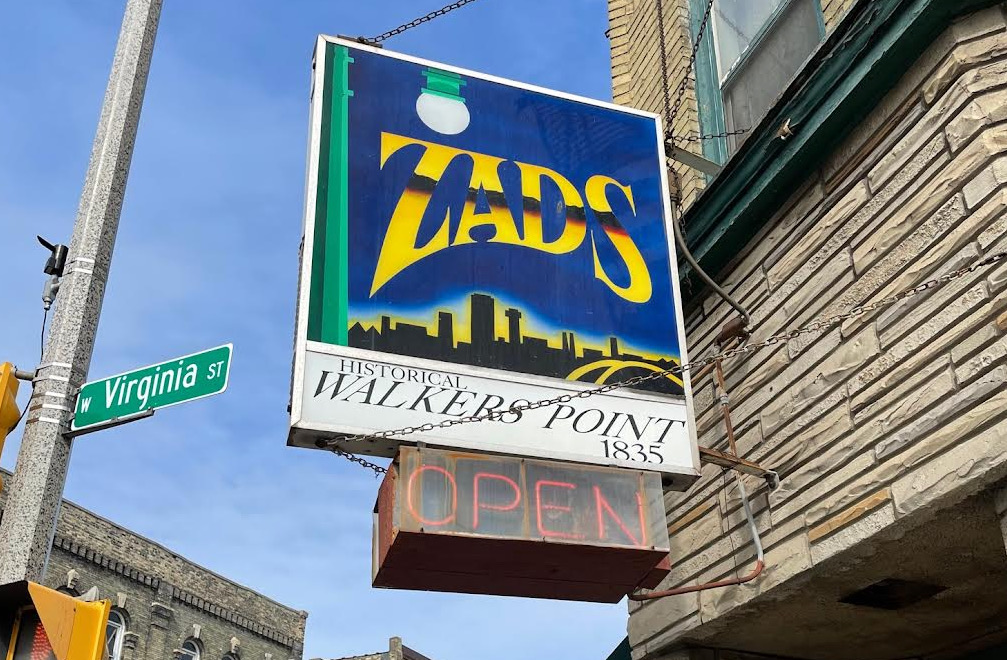 Sarah (last name withheld per her request) had been at Zad's since a little after 6 a.m. She was dressed in a white tank top and black stretch pants and offered to buy us a shot after winning a dart game.
She told us she'd started her adventure the day before at 4 p.m.
"We got some drinks and appetizers in Brookfield. Then I went to Landmark because I had left my card there a week and a half ago. And they had $2 bowling, which was fun," she said. "Then we went to – what's it called – Scaffidi's and then to my friend's house to have some White Claws until this place opened up."
Sarah says she often stays out all night and sleeps during the day.
"Why do I do it? Depression. Let's be honest," she said.
Coffeetails - 11:32 a.m.
We knew this East Side cafe and bar would be our sixth and last stop, so we celebrated with boozy coffee drinks topped with thick white ropes of whipped cream.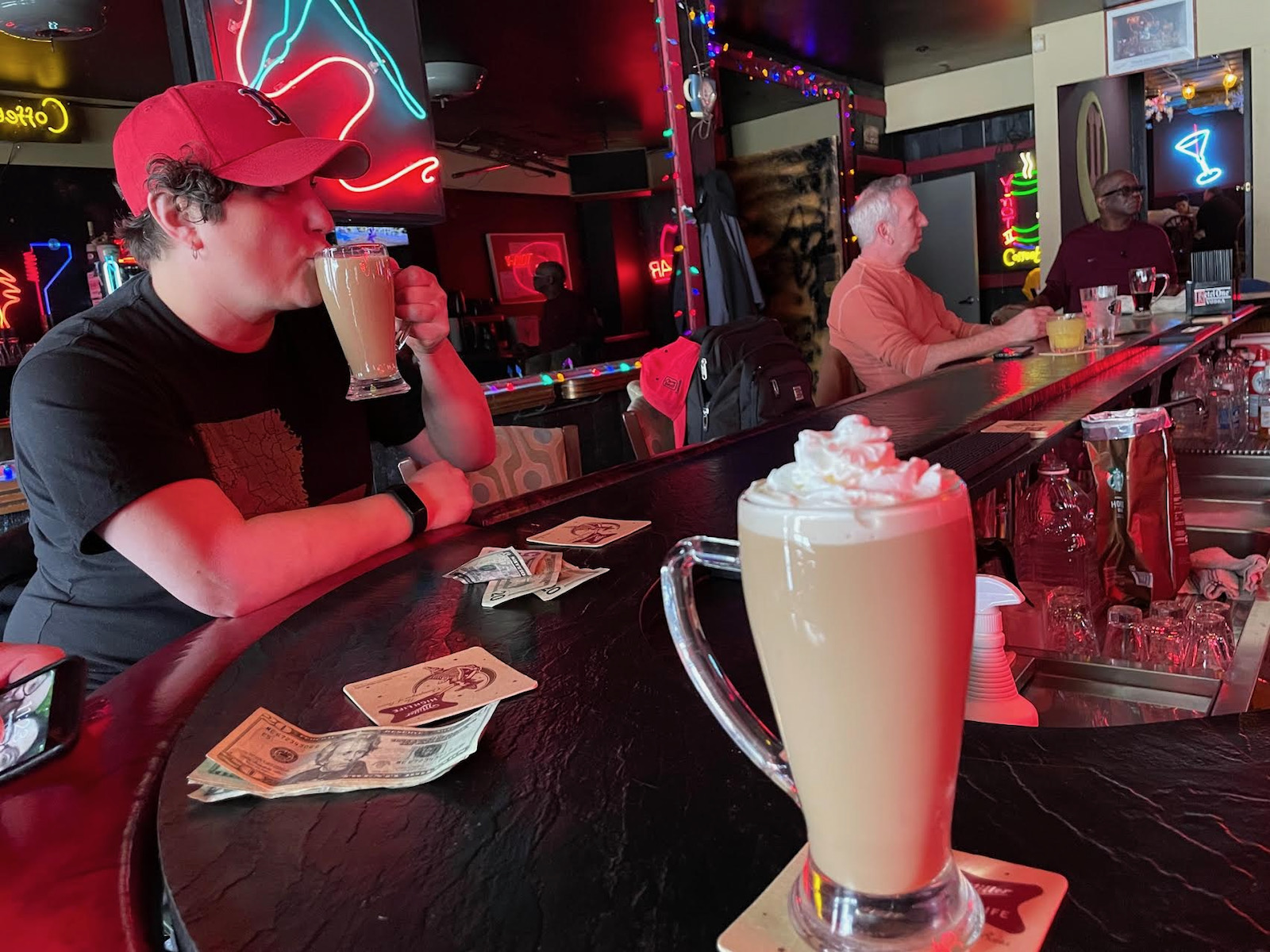 There were just a few other drinkers hanging out, probably in their thirties or forties. Alison McCreadie was behind the bar. She worked at Coffeetails since 2012 and also works a couple of morning shifts a week at Clementine's.
"The morning crowds are different in the two places," she said. "Here it's mostly service industry people or people who stop in before work. Clementine's has more of a mix."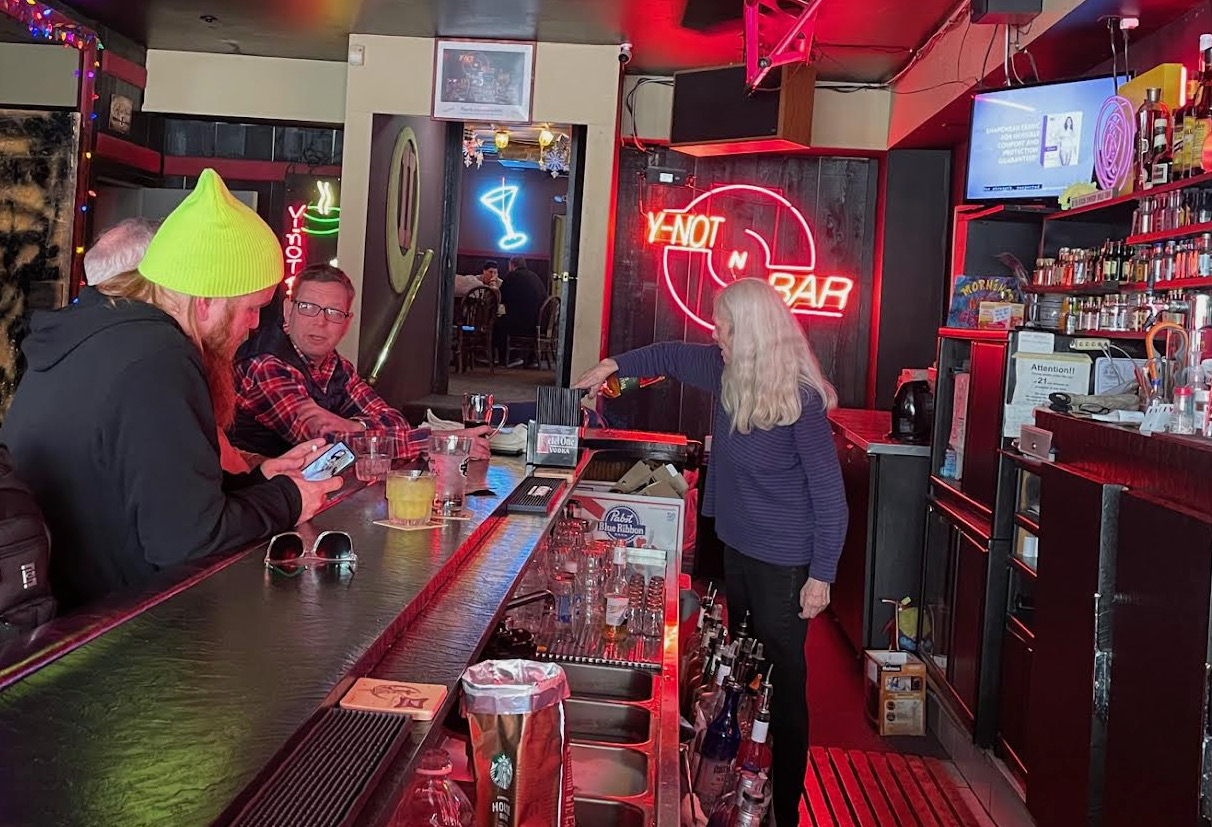 McCreadie, who previously owned the Harp and Shamrock in the Marquette neighborhood, said she likes the morning shifts because she meets interesting people and hears great stories.
"Two weeks ago on a Saturday morning, some strippers came in and they knew a guy who was sitting at the bar," she said. "He was so embarrassed. His face was redder than mine, and I had just walked in the bitter cold to work. After they left, he said to me apologetically, 'I haven't been back there since January.' I thought that was so funny. I said, 'Literally, no one here cares. No judgments.'"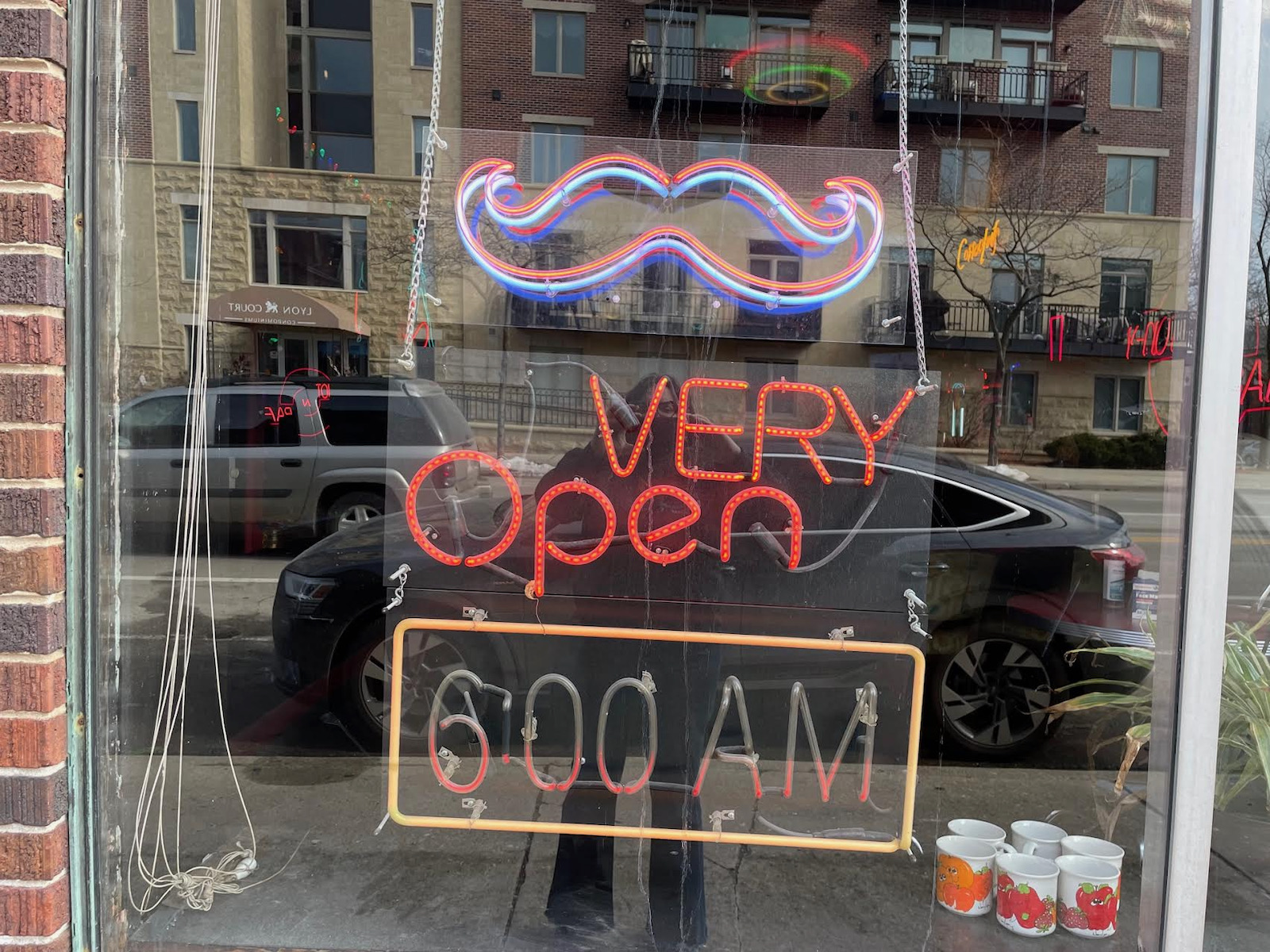 Molly Snyder started writing and publishing her work at the age 10, when her community newspaper printed her poem, "The Unicorn." Since then, she's expanded beyond the subject of mythical creatures and written in many different mediums but, nearest and dearest to her heart, thousands of articles for OnMilwaukee.

Molly is a regular contributor to FOX6 News and numerous radio stations as well as the co-host of "Dandelions: A Podcast For Women." She's received five Milwaukee Press Club Awards, served as the Pfister Narrator and is the Wisconsin State Fair's Celebrity Cream Puff Eating Champion of 2019.