Searching for the perfect way to celebrate 414 Milwaukee Day? Buy local – and buy often – from this guide of 100 Milwaukee gifts.
1. A six pack caddy for your bike from Fyxation
2. Vintage vinyl at Acme Records
3. Usinger's famous sausage
4. A U.S. Cellular Summerfest Power Pass
5. Cool beans from Valentine Coffee Roasters
6. Urban Ecology Center membership
7. A new Brew Crew lid at the Brewers team store
8. Milwaukee-opoly
9. A phone case showing off the Milwaukee People's Flag
10. Kristopher "Kpolly" Pollard's "Fake A$$ Rappers" book
11. Custom lingerie from Madalyn Joy
12. Milwaukee Iron from the Spice House
13. Used CDs from Bull's Eye Records
14. Shop Bronzeville Collective - a storefront featuring several local small businesses
15. Give the gift of Becky's Blissful "Whiskey Caramels"
16. Koss headphones
17. Matcha from Rishi Tea
18. Minimalist map of Milwaukee neighborhoods
19. Great Lakes Distillery's Kinnickinnic Whiskey
20. A big jug of Kallas honey
21. Top Note Tonics at Larry's Market
22. A Trophy guitar strap for the string-slinger
23. A Buck Head hat – perfect for every Bucks fan
24. A Pabst Theater sweatshirt
25. A Light The Hoan dedication and ornament
26. Fuel T-shirt ... a classic
27. A cool travel mug at Colectivo
28. Locally made natural deodorant that actually works! Nourish it
29. Milwaukee Art Museum membership
30. A "Recombobulation Area" T-shirt from Too Much Metal For One Hand
31. Ma Baensch herring
32. A Discovery World membership
33. Buy a cool poster designed by a Milwaukee artist and help Milwaukee County Parks at the same time
34. City Tins 2020 Milwaukee edition
35. Candy at Winkie's
36. Milwaukee Public Museum membership
37. A copy of "Ivy Grace and the Birthday Monster" for the kids at Rainbow Booksellers
38. Support someones head with The Waxwing pillows
39. Buy a bag of Milorganite
40. A Bittercube Variety Pack or their cocktail class at Bittercube Bar & Bazaar
41. A case of Miller High Life is the gift that keeps on giving
42. Buy a Fiserv Forum Downtown Milwaukee ornament and hang it
43. Box Set from Stone Creek Coffee
44. A class with the Milwaukee Blacksmith
45. Our own Lori Fredrich's "Milwaukee Food: A History of Cream City Cuisine"
46. A handmade reclaimed wood art piece from Paper Pleasers
47. A FAB Foodie Passport – a must-try booklet of local eateries
48. Chocolates from Burke Candy
49. Anything from HANmade Milwaukee
50. Flour sack towels from Orchard Street Apparel
51. A Giannis Antetokounmpo Bucks jersey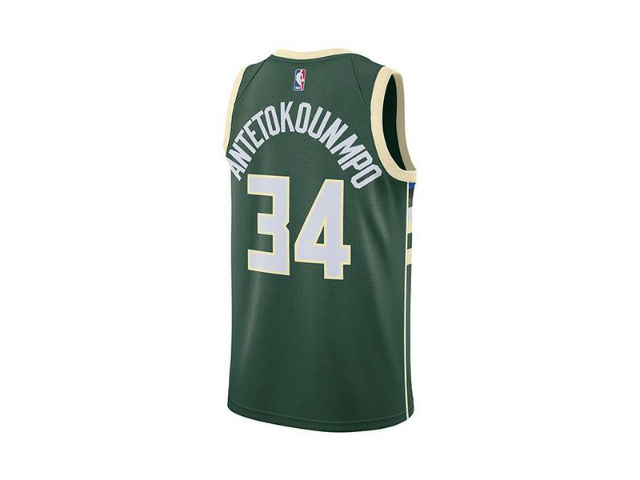 52. PaperPleasers "Love Where You Live" wall art
53. Bandit wallet from Riverwest artist Andrew Magpoc
54. A pint of Purple Door whiskey ice cream – you can get it delivered!
55. A cheese factory tour at Clock Shadow Creamery
56. "Milwaukee Frozen Custard" book by Kathleen McCann and our own Bobby Tanzilo
57. Milwaukee Home T-shirt (OR Milwaukee STAY HOME T-shirt)
58. Milwaukee County Zoo membership
59. Jazz in the Park candle
60. Vintage Old World Third Street print from Milwaukee Pretzel Co.
61. Alice's Garden natural body products
62. Jean's Clay Studio's contemporary stoneware pottery
63. Get tickets for a Milwaukee Wave game
64. Telescope from American Science and Surplus
65. Wiskullsin zip hoodies
66. A gift certificate and shopping date at Milwaukee Public Market
67. A six-pack of cream puffs from Wisconsin State Fair. Well, a voucher for a six-pack with this great deal
68. Something with the cool Admirals logo on it
69. Boots from Milwaukee Boot Co.
70. Give them the charcoal detoxifying mask from Fern and Nettle
71. Flame Fire Cider from Tippecanoe Herbs
72. A "gift for all ages" from Fischberger's
73. A shadow painting of your favorite person by Todd Mrozinski
74. Give the gift that keeps on giving till its gone – Soul Boxer!
75. Beef jerky from Held's Market
76. Bottle of Milk & Honey – the local booze that rivals RumChata!
77. Something fun and funky from BC Modern
78. A new hat from Brass Rooster
79. Some greenery at Mod Gen
80. "Dinner in the Beer Garden" beer cookbook by Lucy Saunders
81. Betty Brinn Children's Museum membership
82. A new pair of kicks from MODA3
83. Beejou wraps are the simple, natural way to wrap - these ones are made right here in Milwaukee!
84. Milwaukee Film membership
85. "Wisconsin Supper Clubs" book by Ron Faiola
86. A piece from Dandy
87. A case of Sprecher root beer
88. "Be the change you wish to see" pin from Orange and Blue
89. Help FLOAT that stress away with a gift certificate
90. A Stag Barbershop shave
91. A mixed box of brews from Story Hill BKC
92. Movie date night at the Avalon Theater
93. Then and Now Milwaukee photomontage
94. Refurbished bike from Milwaukee Bike Collective
95. A pretty marble plant hanger from URSA
96. A solar race car from Brown Dog Gadgets
97. The best (and local) portable wine glasses are these from HaloVino
98. The "Milwaukee" bar from Indulgence Chocolatiers
99. A show or game at Fiserv Forum
100. Buy a copy of John Gurda's "The Making of Milwaukee" – now in its fourth updated edition – at Boswell Book Company