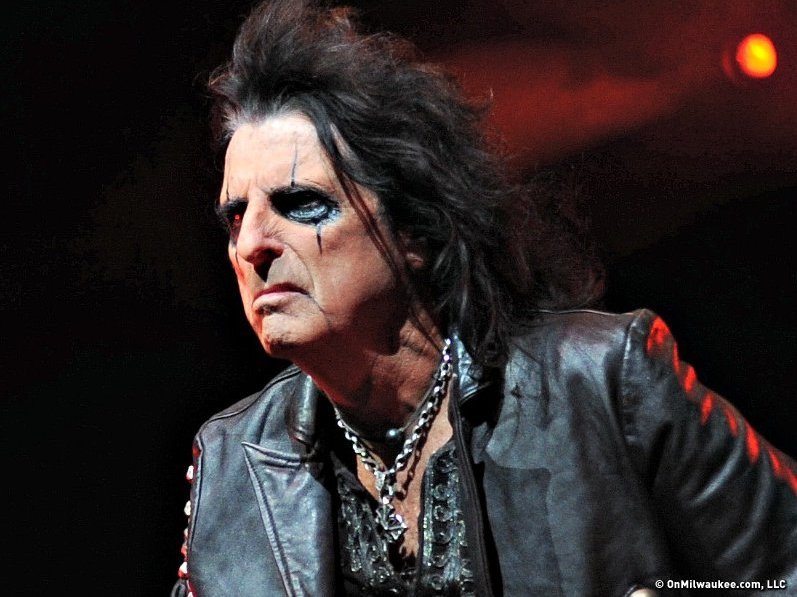 As a perfect kickoff to the Halloween month, legendary rocker Alice Cooper is bringing his grandly outrageous brand of performance to the Milwaukee (or "Mill-e-wah-que") Theatre stage on Thursday night.
Before then, Steve Palec got to chat with Cooper today on his WKLH radio show. Here is a transcript of their conversation, chatting about Cooper's biggest hits, hitting the links, the friendly and unfriendly competition among rock stars in the early days, working with Gene Wilder and – 'tis the season – politics. 
Steve Palec: I know that you come to Milwaukee often, but the pressing question is: When you're here, does that mean you head north to Whistling Straits or Blackwolf Run, or are you going west to Erin Hills?
Alice Cooper: I don't know if we're gonna have time to do that; I think it's only one show there in Milwaukee. It might be Bluemound.
Nothing wrong with that!
That's a good country club, yeah.
One thing I have always wanted to ask you: "Billion Dollar Babies" was an album that I wore out – including the cover; I wore out that wallet. I listened to it over and over. It was my very first concert. It was seminal. There was not a wasted second on that album. I could go on and on and on, but I'd like to know how it fits into your mythology. How do you feel about that album today, decades later?
That was our first No. 1 album. "School's Out" was No. 1 in England, and "School's Out" was No. 2 in the United States, but "Billion Dollar Babies" was No. 1.
So would you say it was life-altering?
Yeah, it was, because we never ever thought we would have a No. 1. It was one of those perfect times; it was the right sound, the right band, at the right time. Bob Ezrin, who produced us, would never let us put a filler on an album. In other words, every song that goes on an album, as far as he was concerned, had to be a song that looked like a gem. Every album we've ever done with Bob, he's very, very particular – so are we – about everyth…
Read more...