If you're like us, your ears are still ringing, your voice is still working its way back, you're still on a bit of a high and – if you were there for Day 1 – your clothes are still drying out from Summerfest 50. Safe to say, the Big Gig throws a pretty great birthday party, one we don't really want to move on from quite yet.
So, in the name of taking one last look back before moving on with our Big Gig-less lives for the next 300-some days, here are all of our reviews and recaps from Summerfest on stage – from country to EDM, from old nostalgia to new energy, from the great to the garbage.
"The funny thing to me is that a bunch of these songs came out well after I declared the RHCP was jumping that big, freaky, bass-slapping Los Angeles shark. I mean, for a band that struggled so much with booze and drugs, they have just kept going. So I was wrong. It didn't take long for my ambivalence to turn back into blood, sugar, sex and magic. To put it another way: The Chili Peppers sounded amazing on this crazy-ass night."
Other Day 1 highlights
"I attended and covered last year's Luke Bryan amphitheater show, and, well, let's just say he followed the same blueprint this time around. But why fix it if it ain't broke, Bryan would probably say in his Georgia twang. He knows why people come to his concerts – and they've come loyally, and in droves, in Milwaukee – and he gives them all they could want as a fun-loving, entertaining showman."
Other Day 2 highlights
"As he's been doing each night of the current tour, Simon closed with a solo acoustic performance of 'The Sound of Silence,' in which he wove in and around the original melody, delivering a heartfelt, moving rendition of a song that to these ears is his true enduring masterpiece. Had this been the only song he'd ever written, Simon would deserve a place in the Rock and Roll Hall of Fame. Luckily for us, he wrote many, many more."
Other Day 3 highlights
"Indeed, watching a Zac Brown Band show is like seeing your favorite old generic jam band play – if your favorite old generic jam band was also phenomenally skilled and polished and cohesive and performing at a top-notch venue like the American Family Insurance Amphitheater. The eight members all clearly love playing music together, jiving and harmonizing and faux-competing with each other, lifting the whole thing from a country concert to a full-blown, fun and jubilant spectacle."
Other Day 4 highlights
"Yes, P!nk is a well seasoned performer. And she knows how to work the crowd, to create a spectacle, to entertain. But, last night there was more. So much heart. So much soul. So much that was genuine and true."
Other Day 5 highlights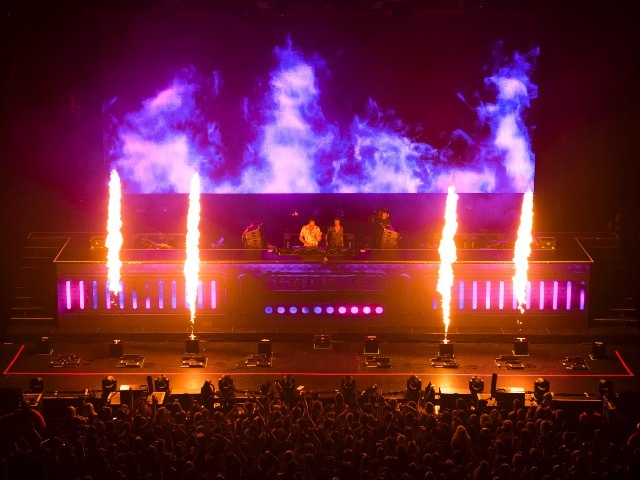 "As much as you want to hate them, as much as you remember them talking about manhood measurements in published magazine articles and as much as their VMA performance last fall was ... concerning, I have to admit: They put on a pretty good show. If they are self-proclaimed frat bro dudes, at least they're the kind that throw the best parties on campus."
Other Day 6 highlights
"After a day of getting cut off and flipped off (twice) while driving, I appreciated the immediate connections with the people around me. Turns out, it set the tone for the Chris Stapleton and Tom Petty & The Heartbreakers 40th anniversary show that rocked the American Family Insurance Theater on Wednesday night."
Other Day 7 highlights
Other Day 8 highlights
"It's probably a fawning exaggeration, and maybe it was just great showmanship, but it's absolutely possible that an indomitable Dierks Bentley and his pair of grinning, grateful openers had even more fun, and were even more happy to be on Summerfest's American Family Insurance Amphitheater stage, than the awestruck and utterly enraptured audience that delighted in their high-energy, crowd-pleasing, and thrilled-to-be-there performances Friday night."
Other Day 9 highlights
"But Future earned top billing, as the most popular artist and polished live performer. Coming out in a black T-shirt with gold chains and light jeans, as a series of graphic computer error messages flashed on the video board, Future ripped through his most recent catalog. While it seemed like some Big Sean devotees left after his gig, the crush of Future fans filled in, making it feel more intimate and hardcore."
Other Day 10 highlights
"Walking out, the image glued into my mind – even more so than any of the performers – was the poster hanging from the back of the stage for most of the festivities. It was an Outlaw Music Festival poster, with the logo emblazoned on the top – but the memorable part was the drawing, a rustic old van driving through a beautiful winding country road on a sunny, bright day. Pay no attention to the outlaw in the title; that image was the true spirit of the day: a journey through music and time, with each performer feeling like a new era, a new genre, a new place and a new story to tell."
Other Day 11 highlights
And now only 363 days until Summerfest 51!