Spirits are in no short supply at bars – but for many Milwaukee watering holes around this time of year, the most popular and intoxicating one of the bunch is the festive spirit.
With endearing decor, ornate ornaments, community care and more, these local taps serve up a heavy pour of Christmas cheer that can make any grinch's heart (and liver) grow three times bigger – all while delivering the low-key charming conversation, neighborly vibes and tasty beverages that put would put them on the nice list during the other months of the year too.
To help you find hangouts with cold beverages and warm cheer, here's a collection of holiday hidden gems where you should shimmy down the chimney (or ... just walk through the front door) this festive season. And after checking this list twice, make sure to check out our full hidden gem guide for even more pub presents to unwrap all year long.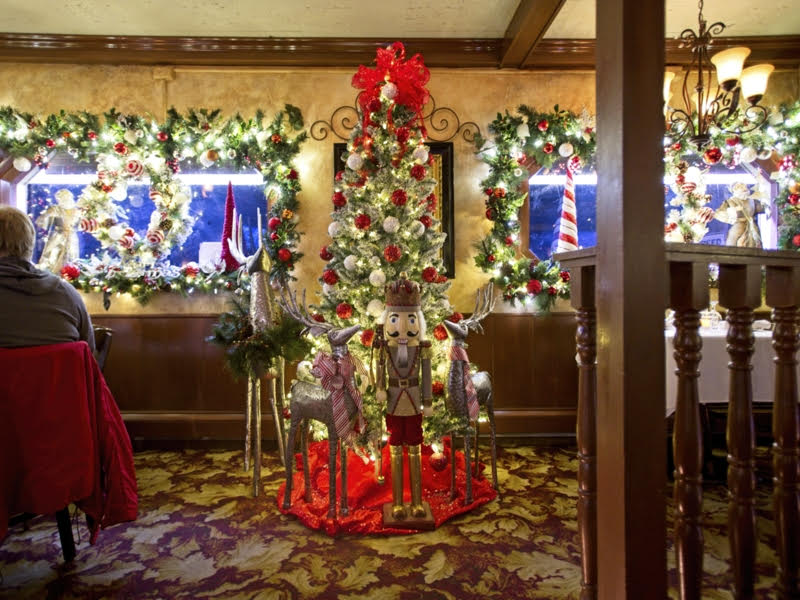 6501 W. Bluemound Rd., (414) 348-5183
balistreris.com
[Read more]
"Balistreri's Bluemound Inn is a welcoming spot that's worth a stop any time of year, but it's particularly wonderful during the month of December. The Italian-American bar and restaurant is festooned with Christmas lights and decorations, including full-sized trees, garland, ornaments, nutcrackers, angels, stars, candy canes and kid-sized Santas."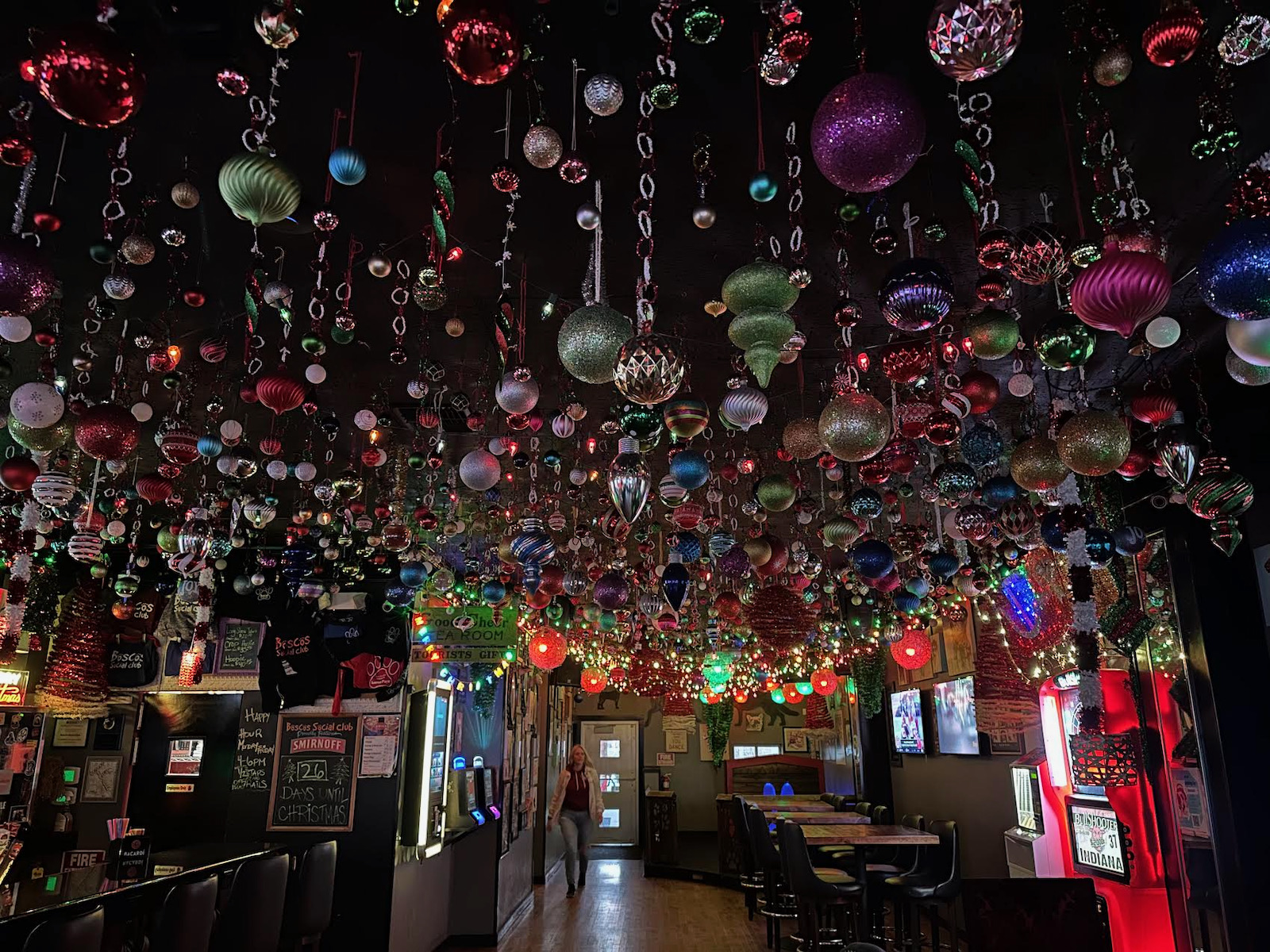 260 W. Main St., (262) 549-3910
[Read more]
"Many of the ornaments came from (co-owner Alison Ippolite)'s mom's antique shop, Riverview Antique Market, located in Milwaukee. 'I just get on a ladder, start from the back, and keep hanging until I'm out of ceiling,' says Alison. 'This is my third year doing this and every year, I add a little more. We might be at capacity now.'"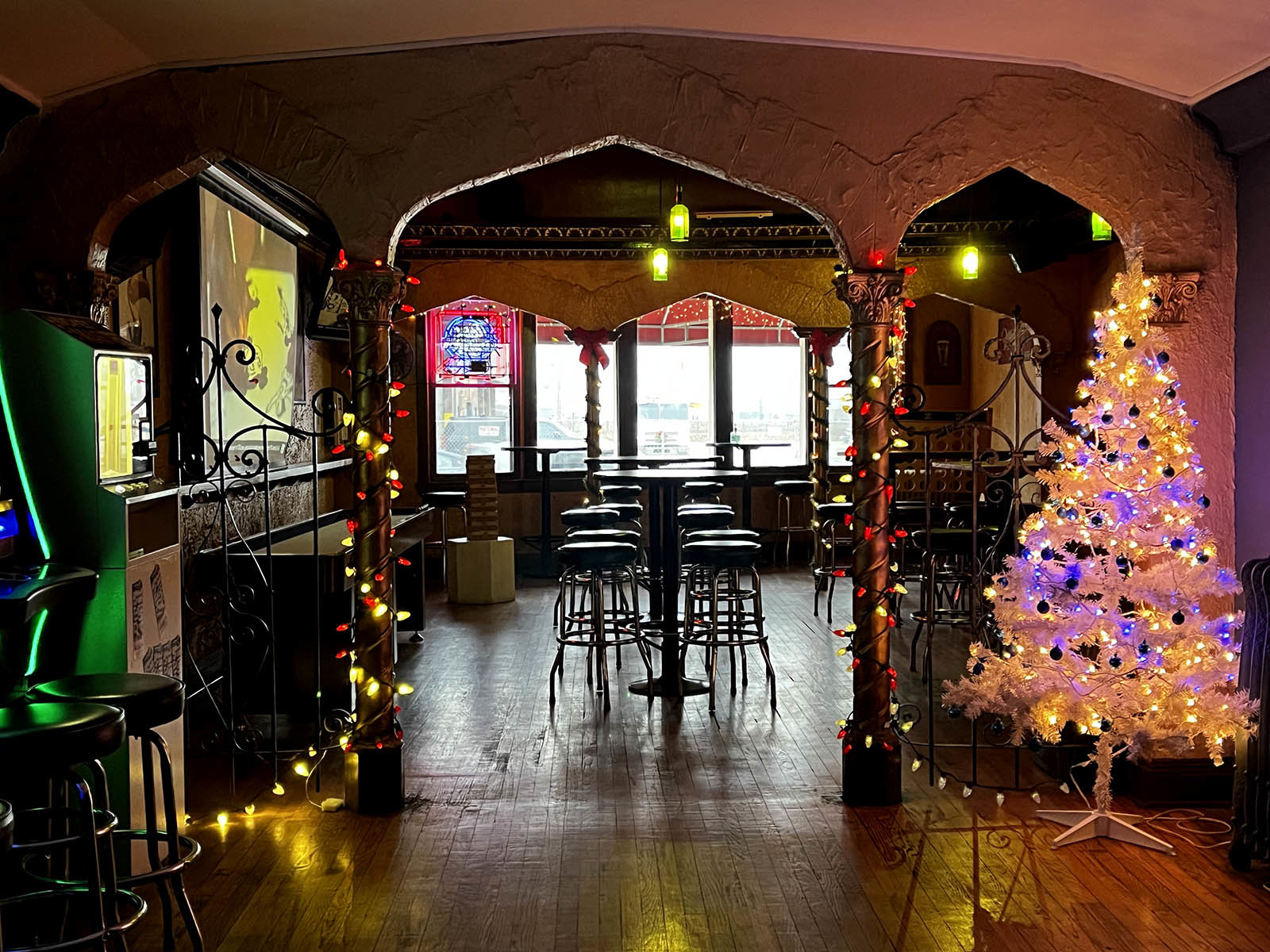 1753 S. Kinnickinnic Ave., (414) 389-5337
[Read more]
"There are a number of rooms in the bar and each is interesting in its own way, and all are decorated with vintage beer signs. The tree, for example, is in the former hall, which has areas divided by tripartite arched openings that look almost Moorish, with columns and Corinthian capitals."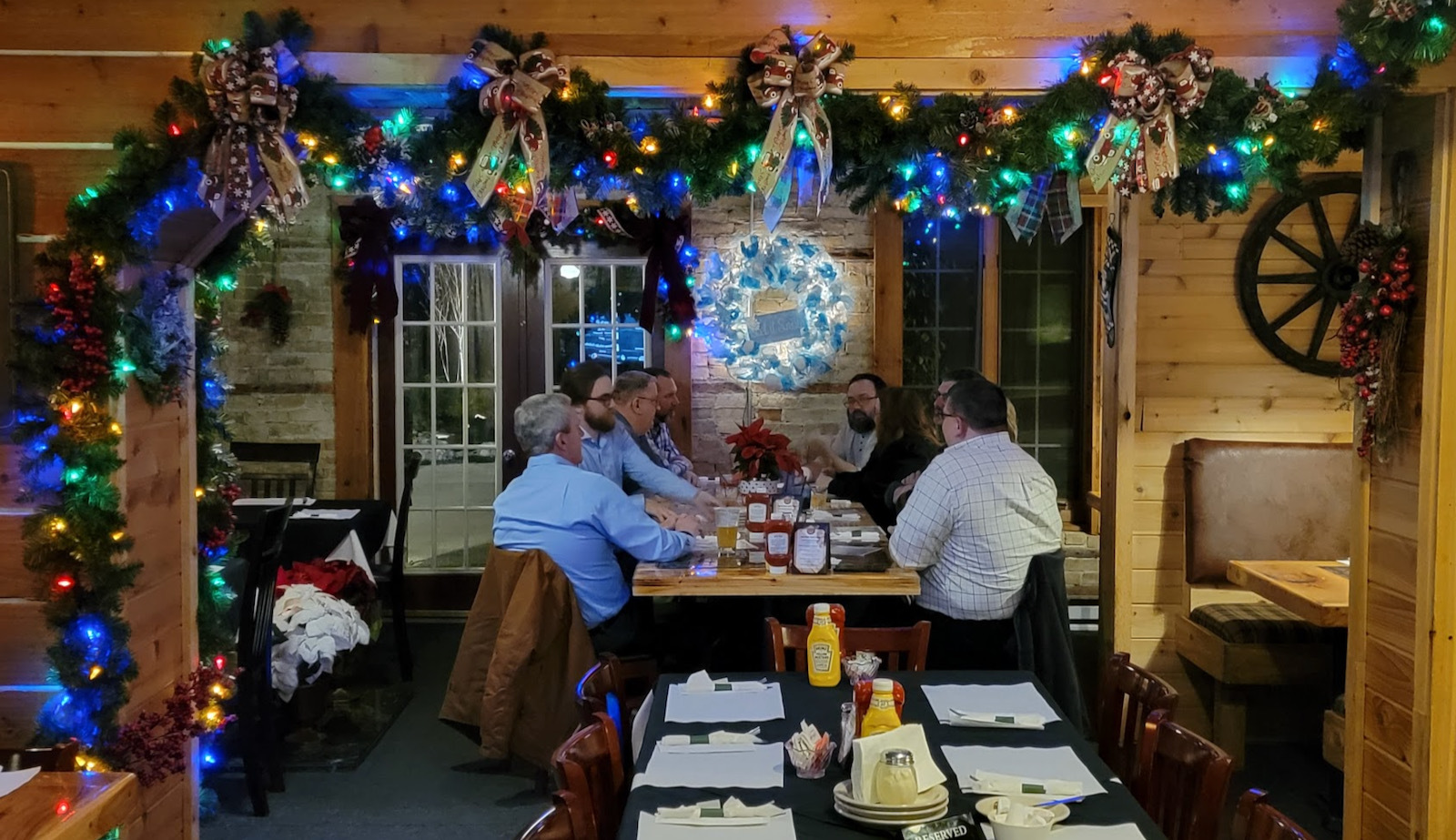 812 W. Oakwood Rd., (414) 762-9844
cellaronoakwood.com
[Read more]
"The Cellar is about to celebrate its 160th birthday after serving as a fixture in Oak Creek since the town was named "Oakwood." From the very beginning, Christmas has been a time to celebrate and decorate the massive, 1863-built building, and more recently, its patio and adjacent pavilion."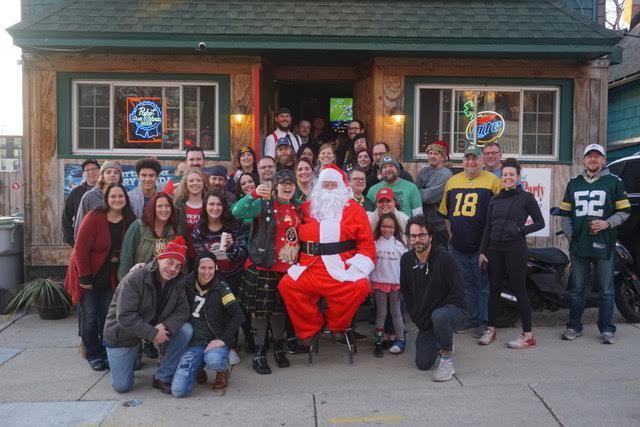 2417 N. Bartlett Ave., (414) 332-2440
championspub.com
[Read more]
"For 20 years, following in his father's bootsteps, (Bobby) Greenya has taken the celebration of Christmas to the next level by dressing up as Santa for kids in the neighborhood and beyond. His father, who worked in trucking sales, dressed up annually for his customers' kids and went to their homes to hear what they wanted for Christmas and to give them what Greenya describes as a 'candy cane the size of a night stick.' Greenya, dressed in a full suit and beard with a Christmas screen behind him and a bag of coal at his side, now opens his lap to Milwaukee kids from inside his bar. (And sometimes slightly buzzed adults, too. He is a bar Santa, after all.)"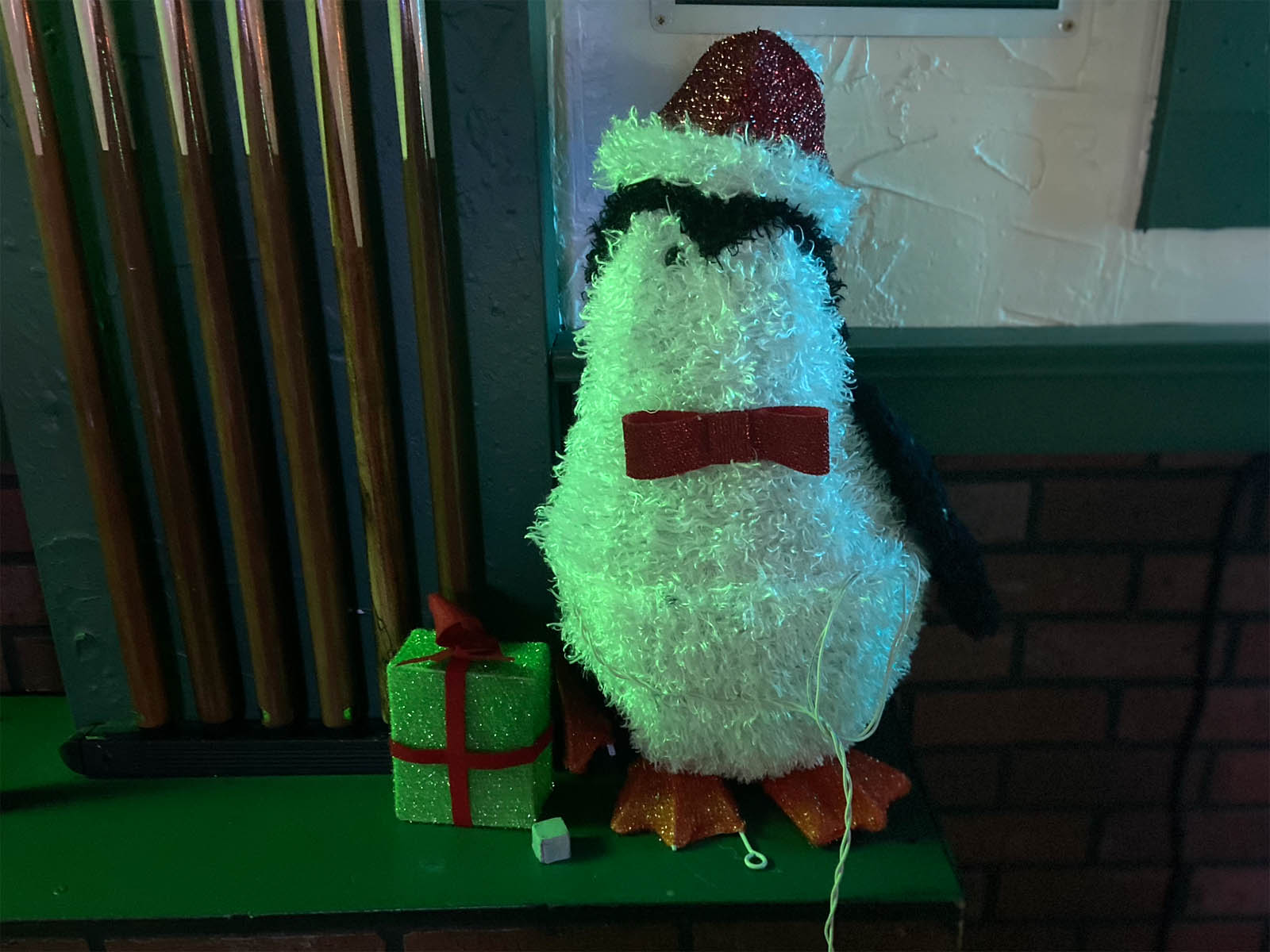 3672 S. Kansas Ave., (414) 837-3757
[Read more]
"I vow to return to see the final display once the tree is up, and the following week, as promised, there's more: an illuminated tree outside, a fuzzy penguin in a santa hat, dangling ornaments, lights around the picture frames, wreaths, nutcrackers, a big country-home-style reindeer in a sweater and more. It's not gaudy, it's not pro, it's casual and warm and homey, just like the bar itself."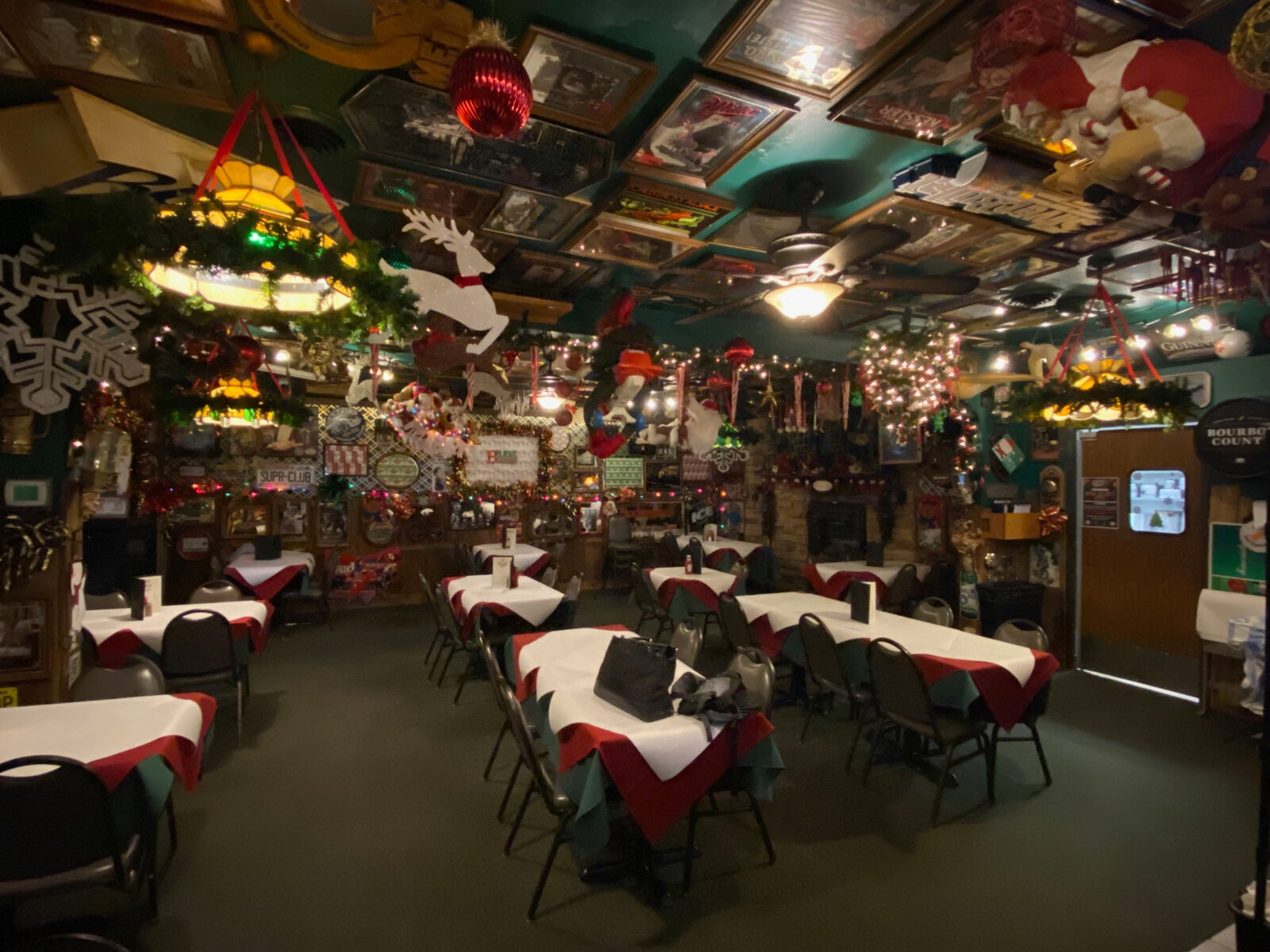 130 W. Ryan Rd., (414) 762-5010
ervsmug.com
[Read more]
"Erv's Mug is typically filled to the brim – but come holiday season, it's practically overflowing ... (The Christmas decorations) are literally countless – owner Danielle Baerwald couldn't even fathom a guess at how many holiday trinkets, trains and snowflakes cover their walls and ceilings, which already come well-packed with brewery signs, old photos and beer tappers."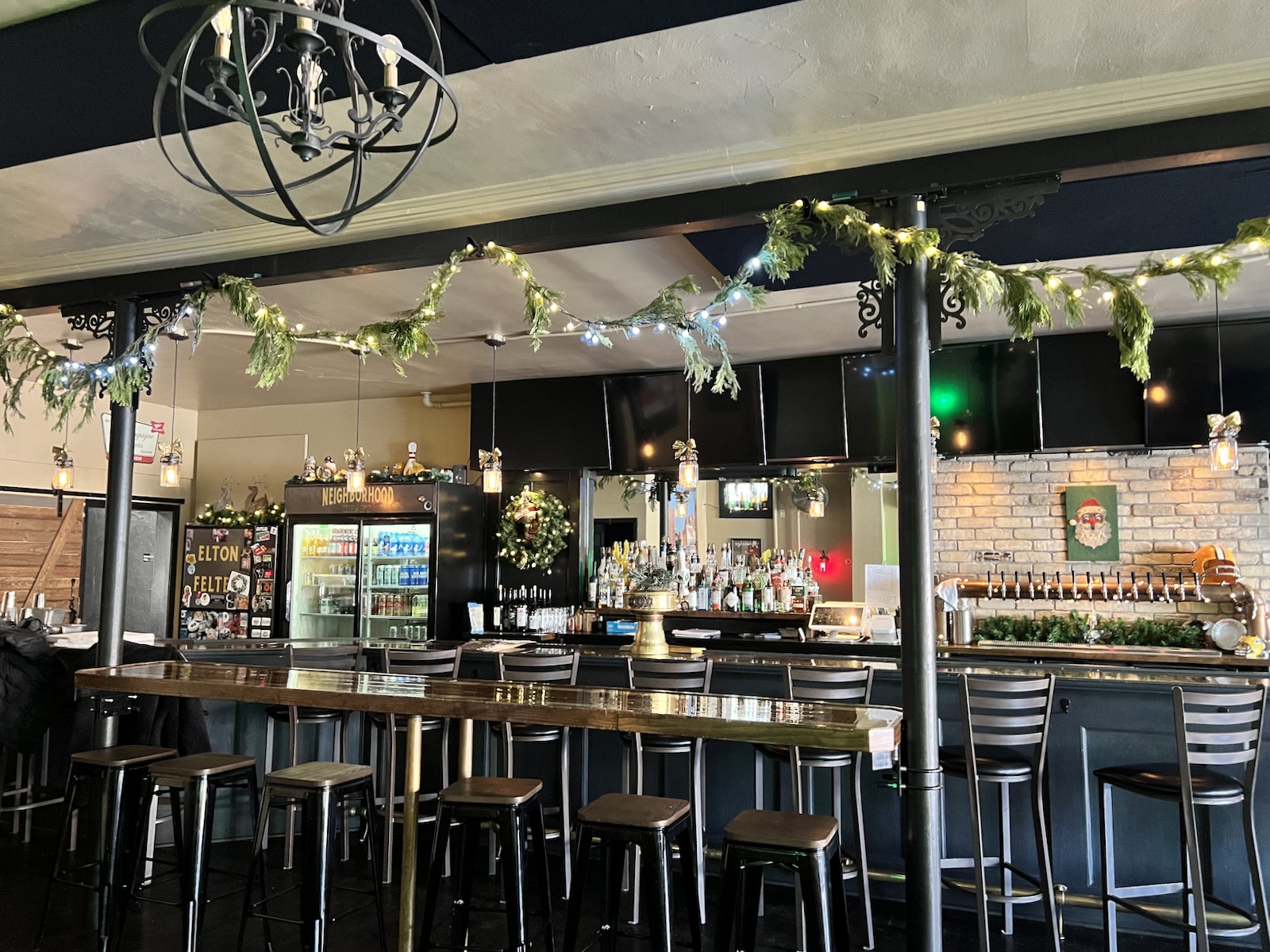 5921 W. Vliet St., (414) 885-2028
neighborhooddraft.com
[Read more]
"It's been just two years since Neighborhood Draft opened at 5921 W. Vliet St. But in that short period of time, the friendly bar and restaurant has swiftly become a Washington Heights fixture. And it shines particularly bright on busier nights when neighbors gather at the bar to watch a game or catch up after a long week. But the holiday season brings out something more."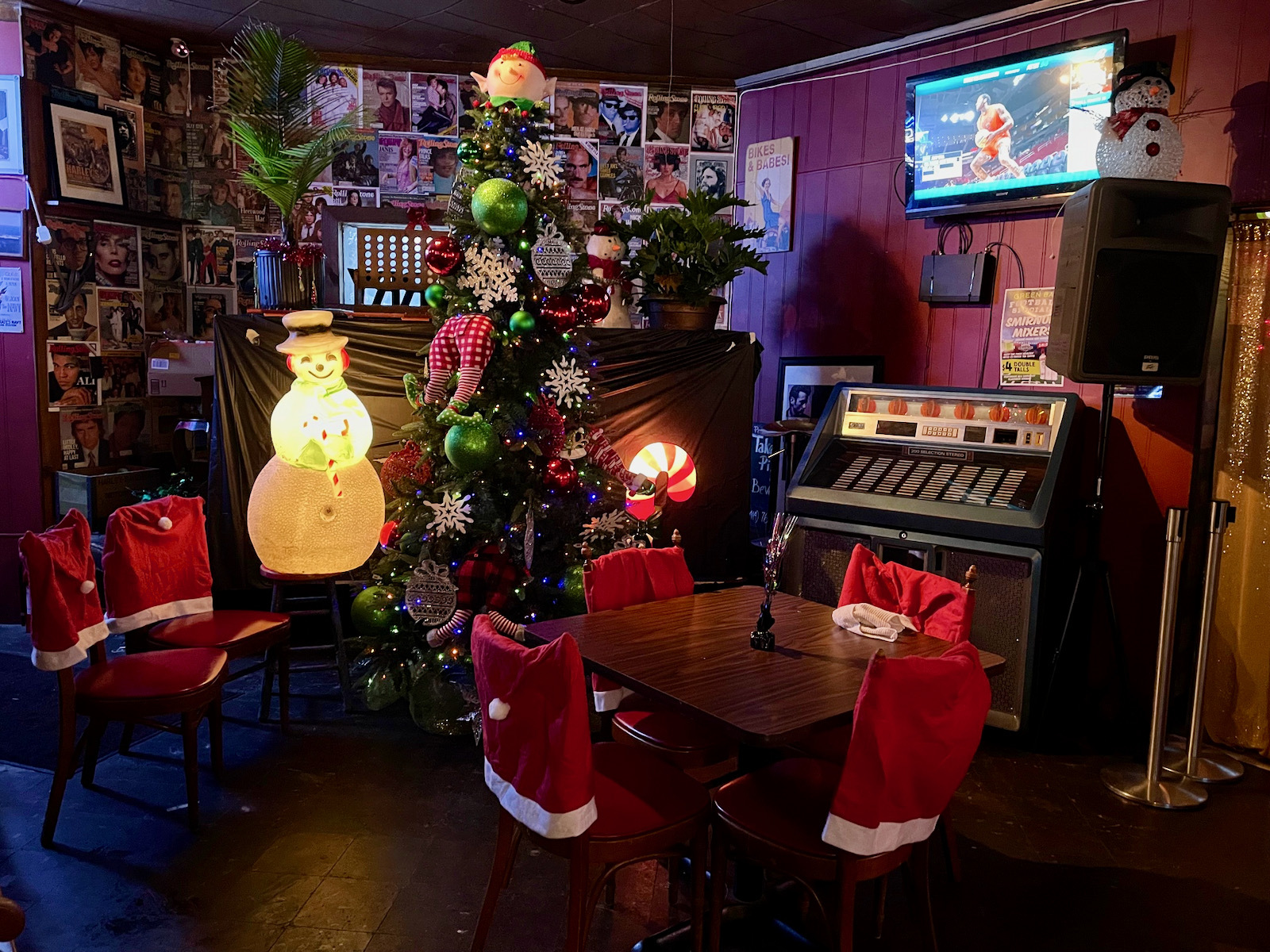 2800 S. Kinnickinnic Ave.
[Read more]
"The Bay View tavern, 2800 S. Kinnickinnic Ave., is decked out for the season with primarily vintage adornments, including a massive illuminated Santa head, sparkling tree, red stocking caps cleverly slid over chair backs, strands and strands of colorful lights, and more."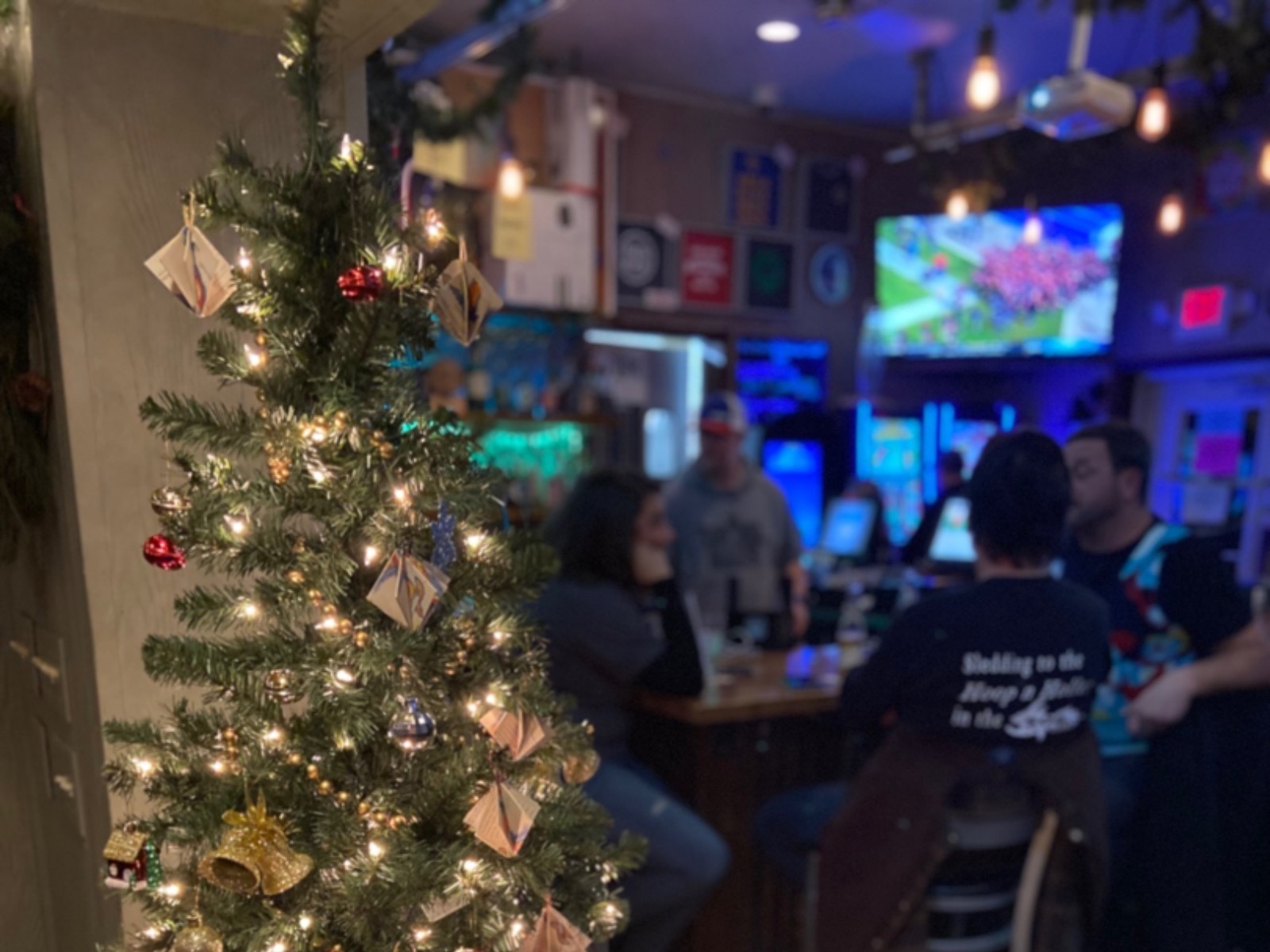 N48W18474 W. Lisbon Rd., (262) 293-9565
thesocialhaus.pub
[Read more]
"December is a festive time of year for just about anywhere with halls to deck – and The Social Haus is no different. Wreaths don several of the Menomonee Falls bar's windows, glowing strings of lights coil around walls and railings, and a decorated Christmas tree sits cheerfully in the middle of the space. The bar manager, who goes by Rik Rik, even regularly dresses up as Santa Claus for the holiday.
"'It gets people into the Christmas spirit, and over this past year and a half, anything that can make anyone smile or forget whatever else is going on in the world, I'm all for it,' said co-owner Dan Della, who gives his wife Alison the credit for the bar's friendly and festive feel."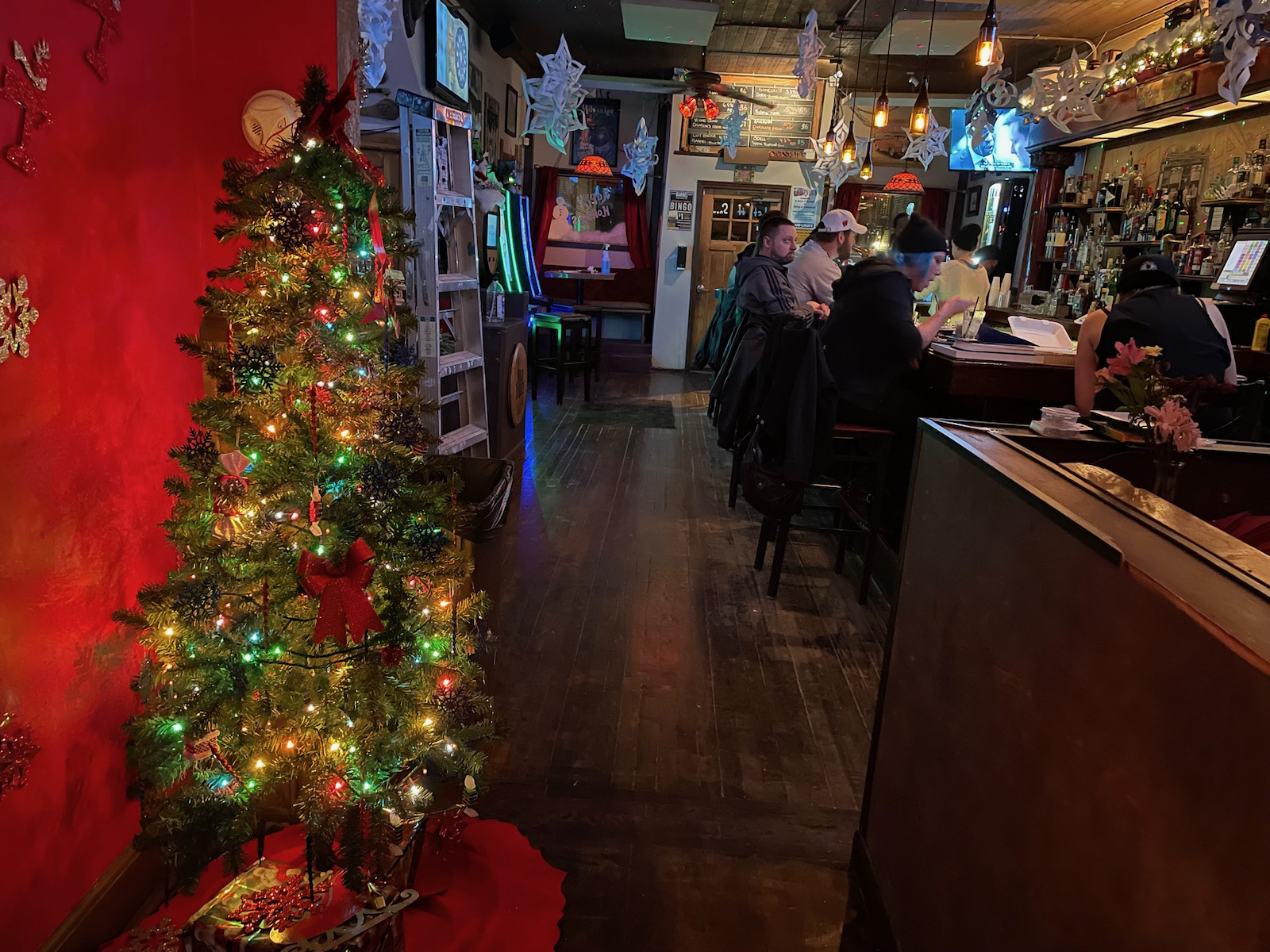 1754 N. Franklin Pl., (414) 405-4656
standardtavern.com
[Read more]
"But the abundant sparkles and trimmings throughout the tavern are only part of the Standard's holiday spirit. The staff's actions shine even brighter than the decorations. 'Every year, we host an 'Orphans' Christmas' on Christmas Day,' says Gilbertson. 'There are a lot of transplants in Milwaukee who don't make it home or have a home to go to, so we put out an amazing spread of food for free.'"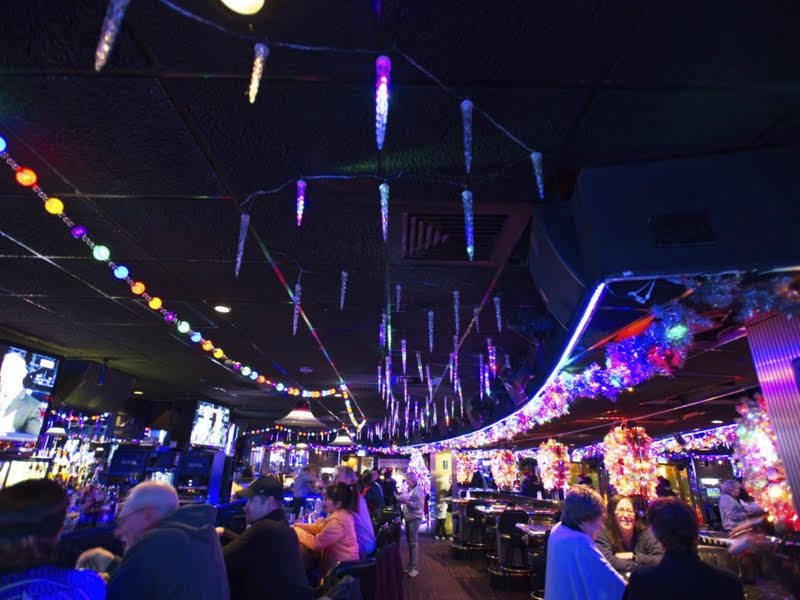 1230 N. Van Buren St., (414) 272-2522
victorsonvanburen.com
[Read more]
"The enigma that is Victor's on Van Buren Street never fails to fascinate. The eclectic restaurant, bar and nightclub is as much of a family-friendly fine dining establishment (with a stellar fish fry that's one of the last all-you-can-eat deals in the city) as it is a late-night hook-up haven for hopeful middle-agers. So the fact Victor's transforms into Christmas paradise during the month of December should come as no surprise."