Festival City is hopping this summer! OnMilwaukee's Festival Guide is brought to you by Potawatomi Hotel & Casino. Escape the heat and step inside!
Summerfest may somehow be already over – but our ears are still ringing, our knees are still hurting from all the dancing for hours on metal bleachers and the smell of Saz's sampler platters still deliciously hangs in our nostrils. Most of all, the musical memories from this 55th anniversary edition of the Big Gig are still playing on repeat in our minds.
We still have plenty of Great Milwaukee Summer to come over the next few months – heck, we've already got another giant festival revving its engines up for this upcoming weekend. But before we move on with all the other festivities and celebrations, let's enjoy an encore of the past three weekends – the good, the bad and the Smash Mouth – and raise one final cheers the 55th Summerfest before we already start the countdown to number 56 next year.
Day 1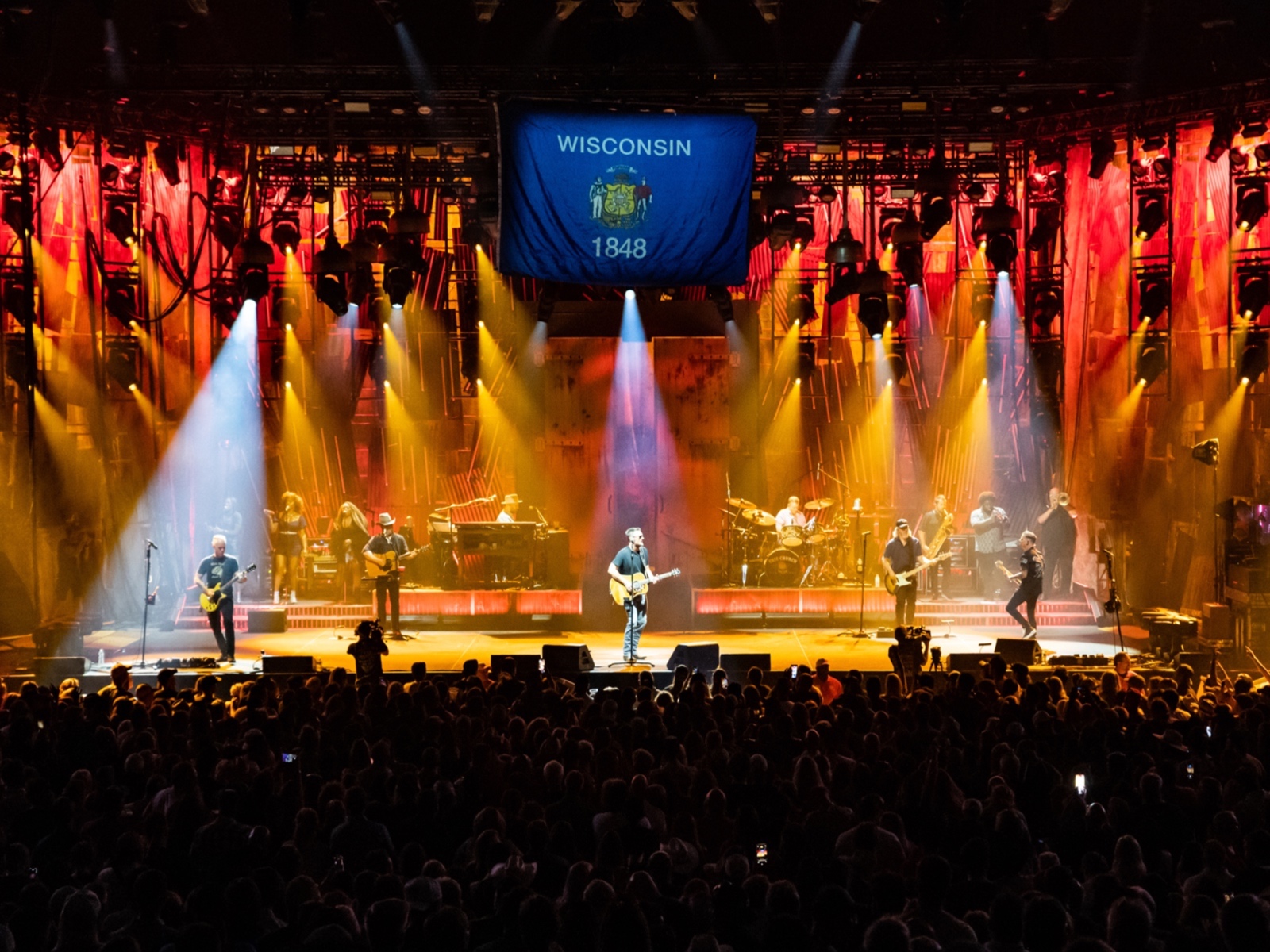 "Whenever I think of foundational country artists I grew up listening to, I think of multi-award winner and ten-time Grammy nominee Eric Church. I have fond memories of listening to his hits on the radio and singing along to them – and now I, and thousands of others, can add the fond memory of seeing Church powerfully headline the start of the Big Gig's 55th anniversary at American Family Amphitheater to that list." (Read the rest here.)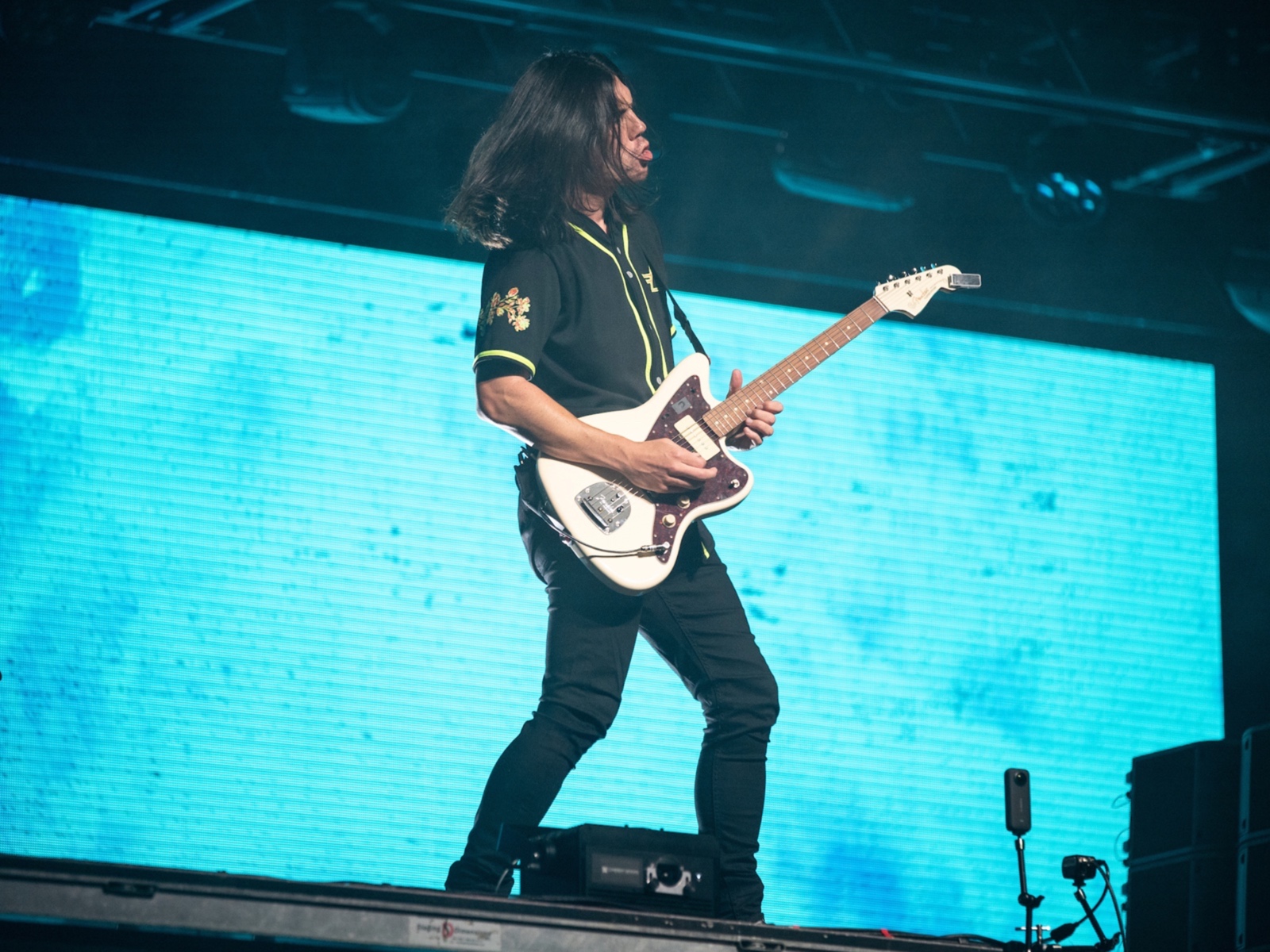 "Are you an EDM fan? Then the Miller Lite Oasis was the place to be Thursday night. Not much an EDM fan, and think that the genre is just a guy pressing play on his laptop and then jumping up and down a lot? Then somehow the Oasis was the place for you as well. Prefer a poppier sound with recognizable radio hits? The Oasis stage. Aggressively crunchy Skrillex-esque dubstep beats? You guessed it: Oasis stage. Blues? OK, well, then you probably should've been over at Buddy Guy at the Uline Warehouse – but otherwise, Gryffin's hour-plus opening day dance party at the Miller Lite Oasis offered something for everyone in the crowd, seemingly putting in a concerted effort to deliver more than the average, stereotypical EDM show. And succeeding." (Read the rest here.)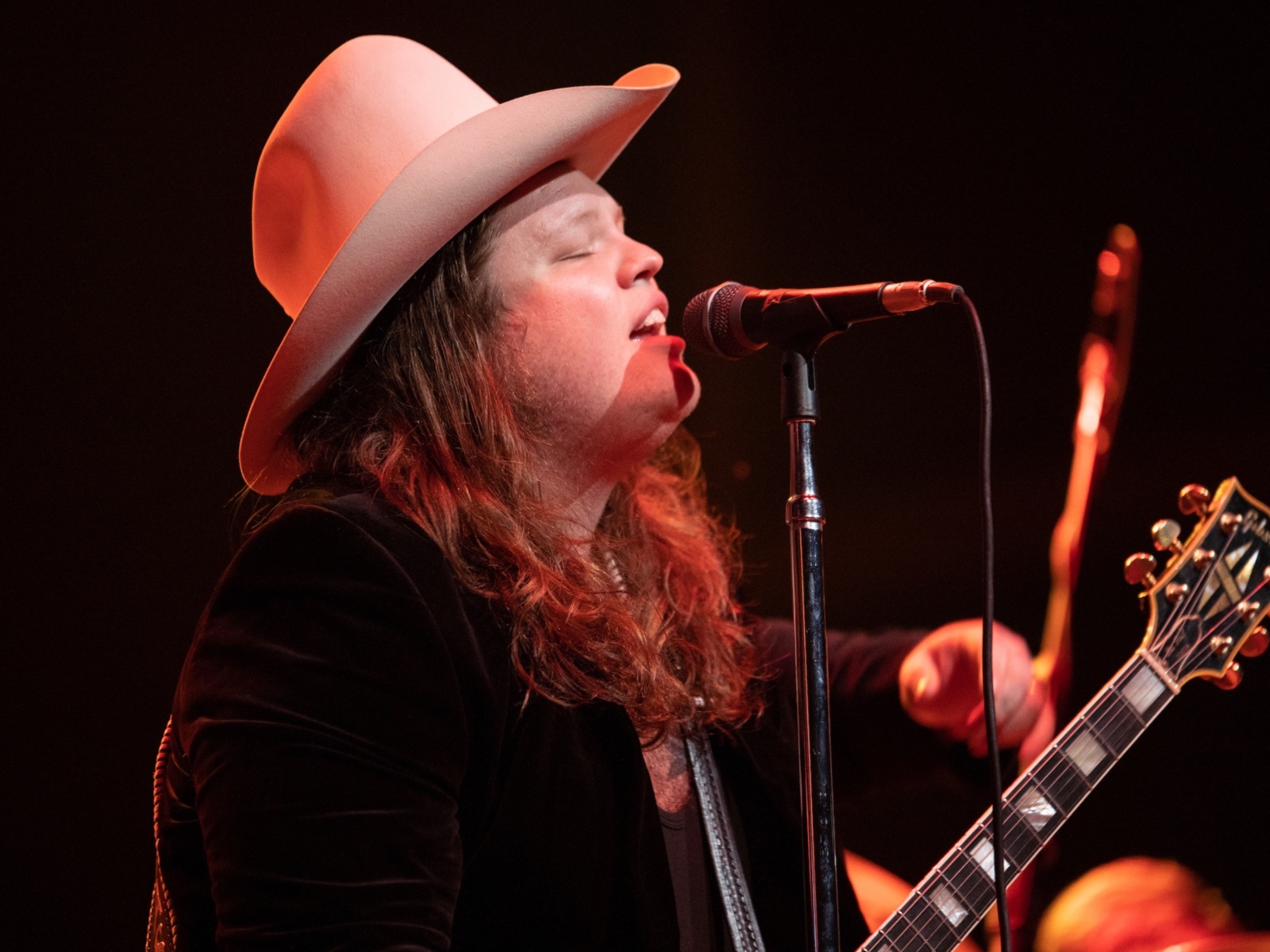 "Marcus King has come a long way since the kid who snuck into a North Carolina club to slip famed guitarist Warren Hayes his demo. The now 27-year-old Greenville native is bringing his soulful voice and smooth guitar riffs to festivals and concert venues around the country." (Read the rest here.)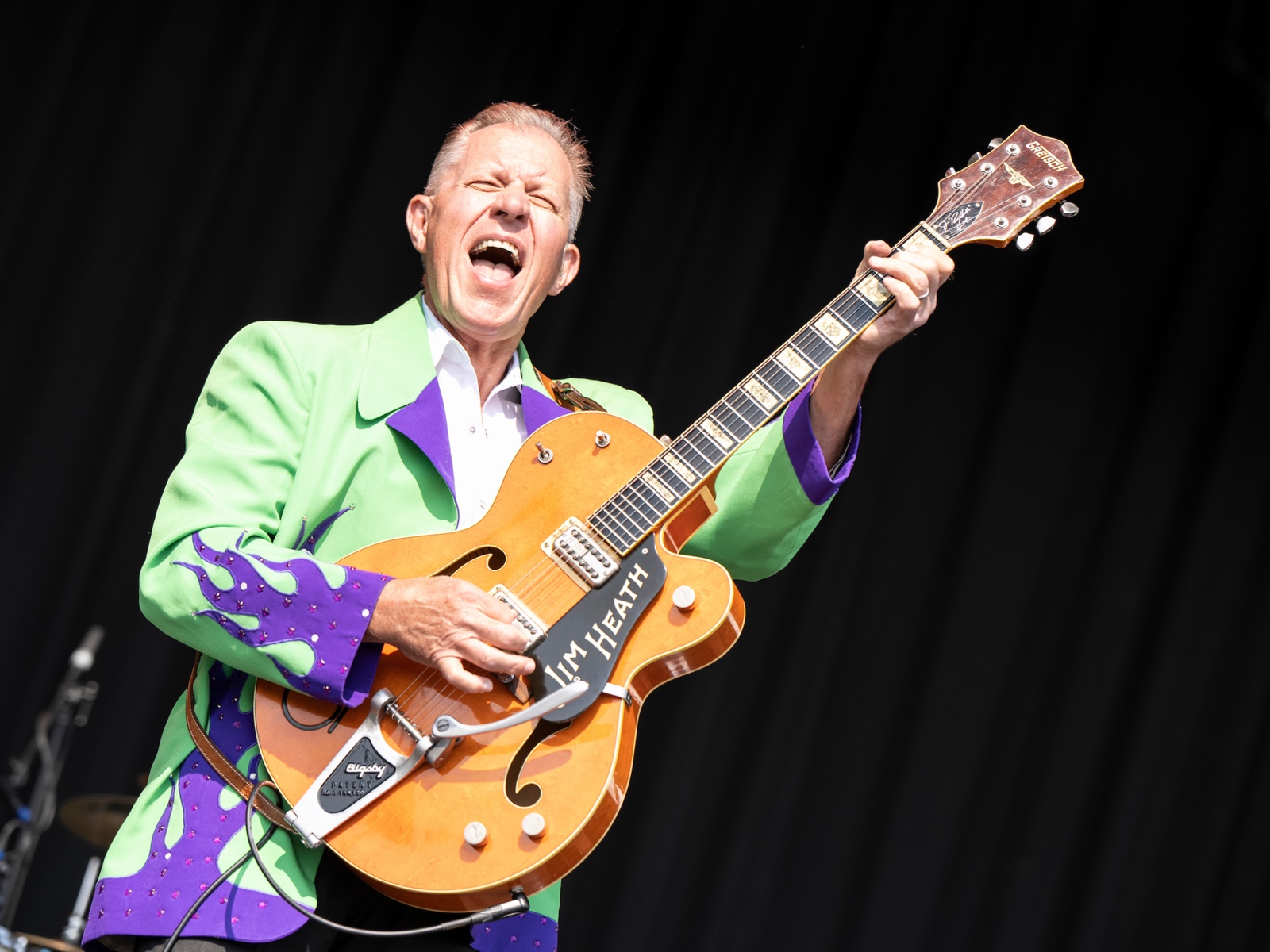 "With slicked back hair and a cool Texan vibe, they fully looked the part, but Reverend Horton Heat is a band that doesn't easily fit in just one box. Even at a weekday afternoon show at the US Cellular stage, fans in attendance knew this – and were treated to quite a gift as Summerfest began its 55th season strong." (Read the rest here.)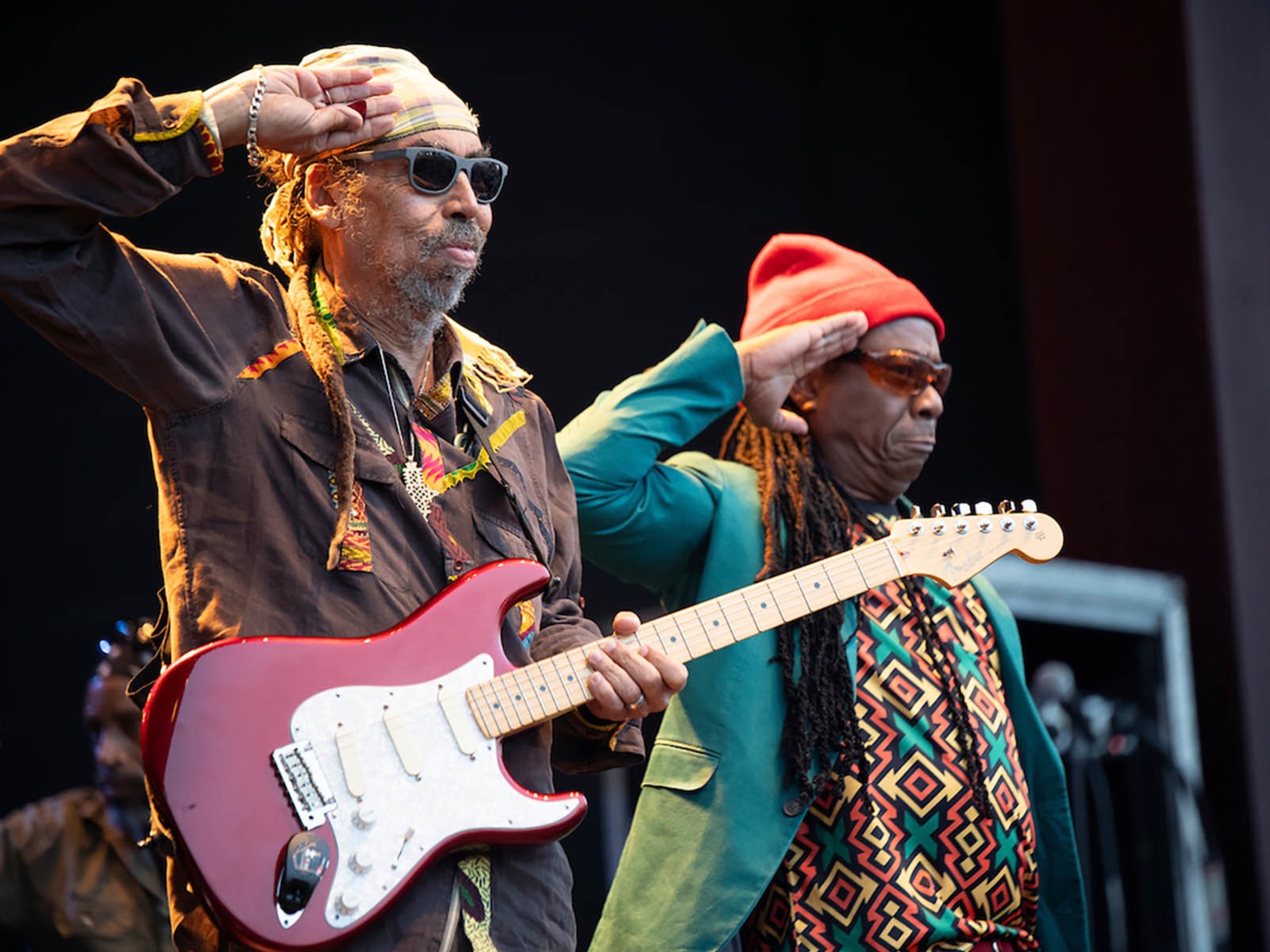 "Long-time fans have come to expect Cat Coore to bring out his cello, but this time it was for a medley of Bob Marley tunes – 'Small Axe' and 'Redemption Song' – with a symphonic bent. The crowd even spontaneously began singing the lyrics to the latter tune, which was performed as an instrumental by the band." (Read the rest here.)
Day 2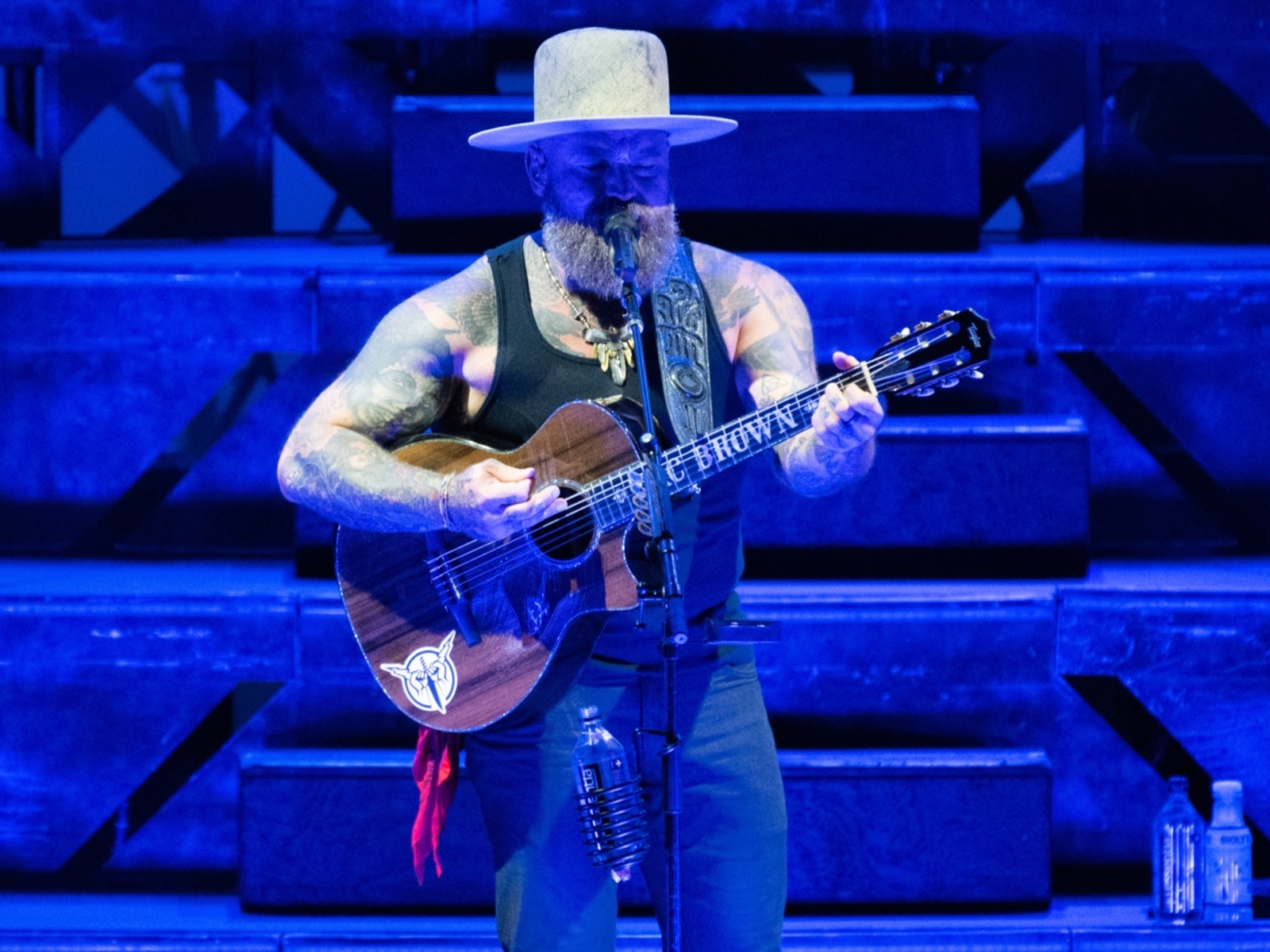 "Zac Brown Band clearly came to Milwaukee bringing more than their best, here to give the crowd a concert that couldn't compare with others. The mood was set right with their first song, and the crowd was singing, cheering and clapping all the way through, eventually roaring when it ended." (Read the rest here.)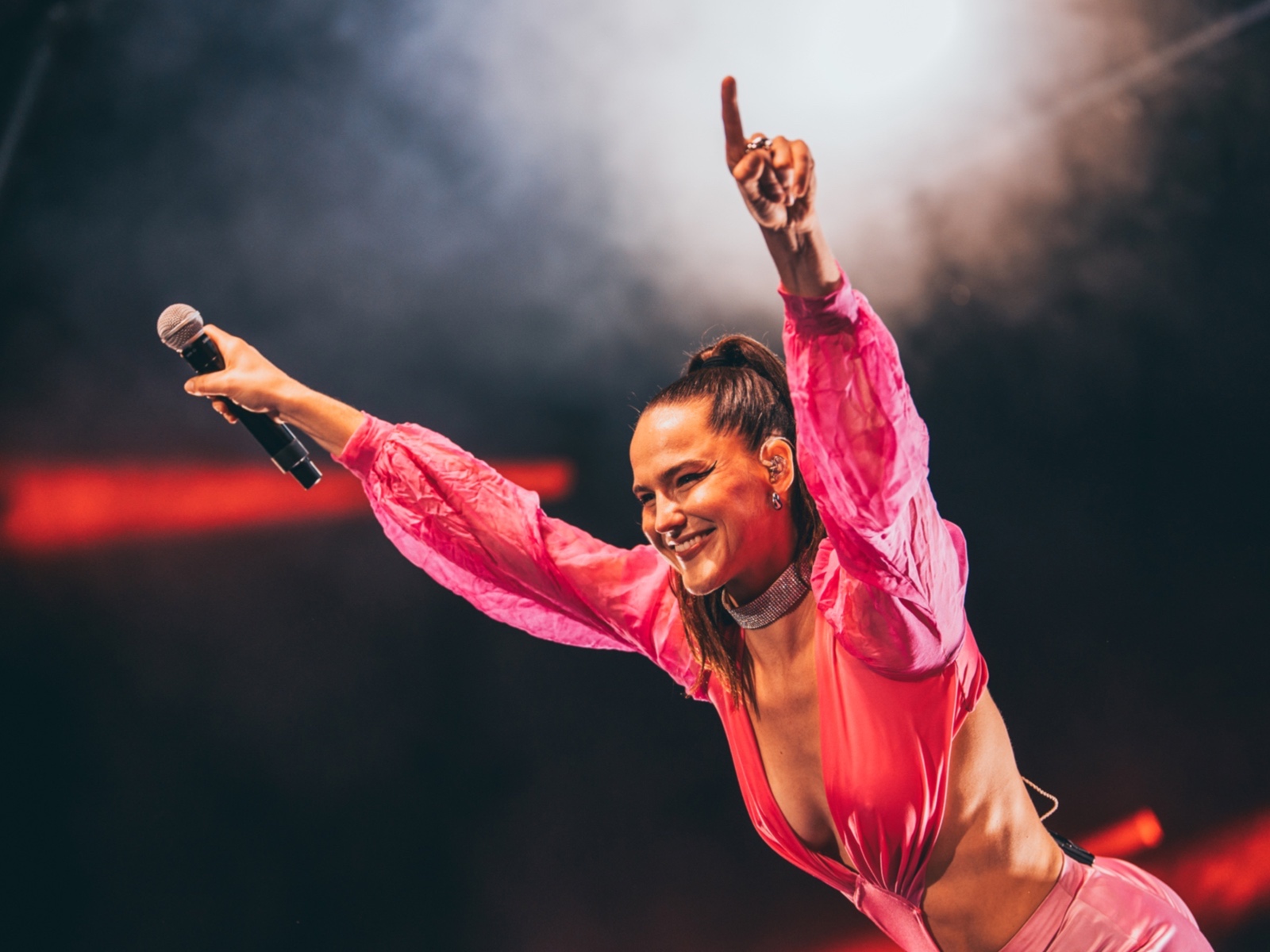 "Even if you knew Sofi Tukker going into the night, you had no idea what was coming your way at the party thrown at the Oasis – from surprise choreographed dancing to a multi-functional jungle gym to a vigorous round of air- humping and even a fiesty competitive rivalry with our music lovers across the lake. It was a wild and wonderful night of bright entertainment and earworm-y bops that, frankly, merited a larger gathering at the Oasis stage than just filling the main bleacher space." (Read the rest here.)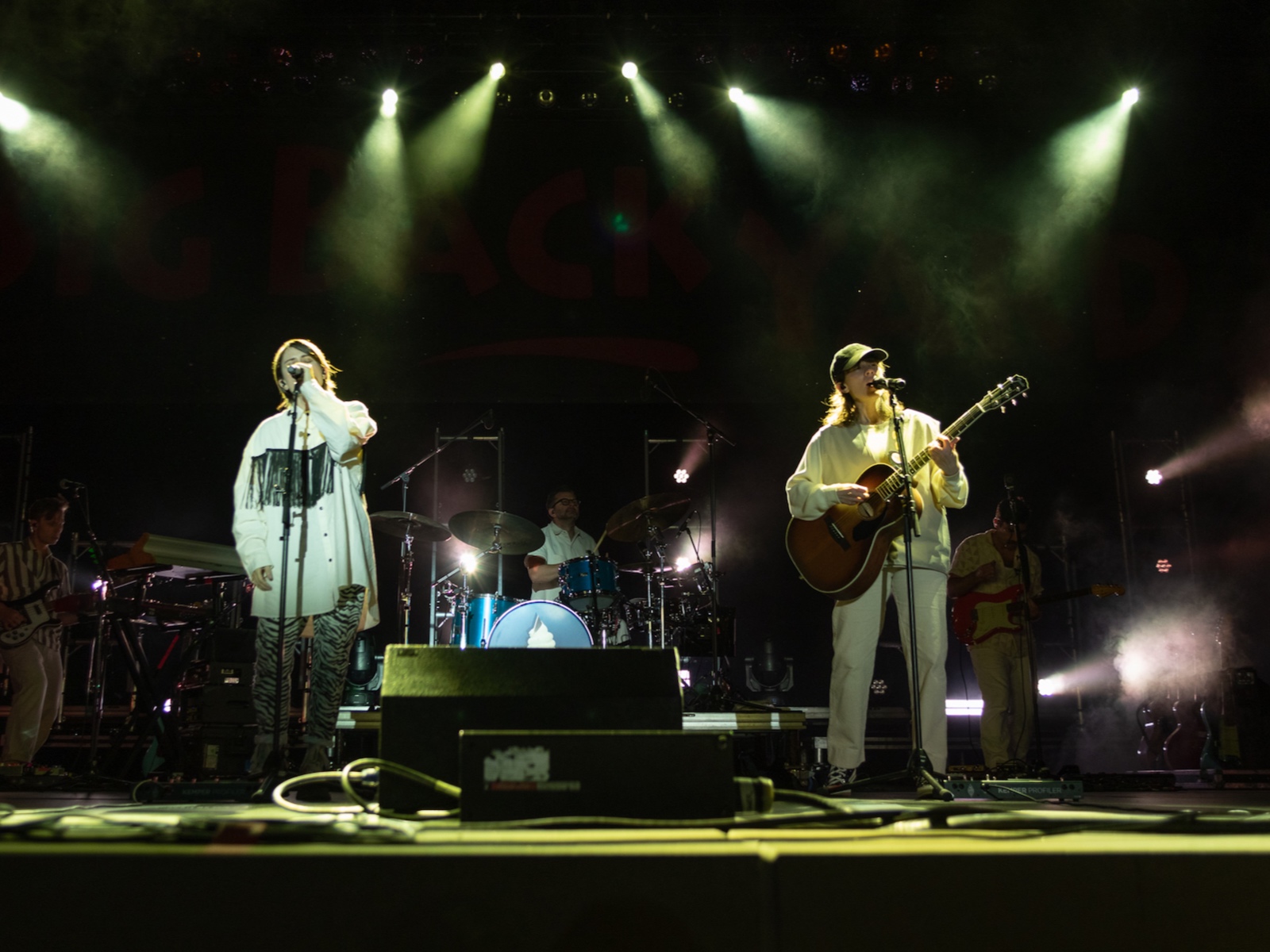 "From there, the 80-minute set served not only as a satisfying live introduction to the 'Crybaby' album but also a soul-filling retrospective, which traces the evolution of the Quins from their strummy folk beginnings through stages of wiry indie-rock, emo, punk and synth-pop." (Read the rest here.)
Day 3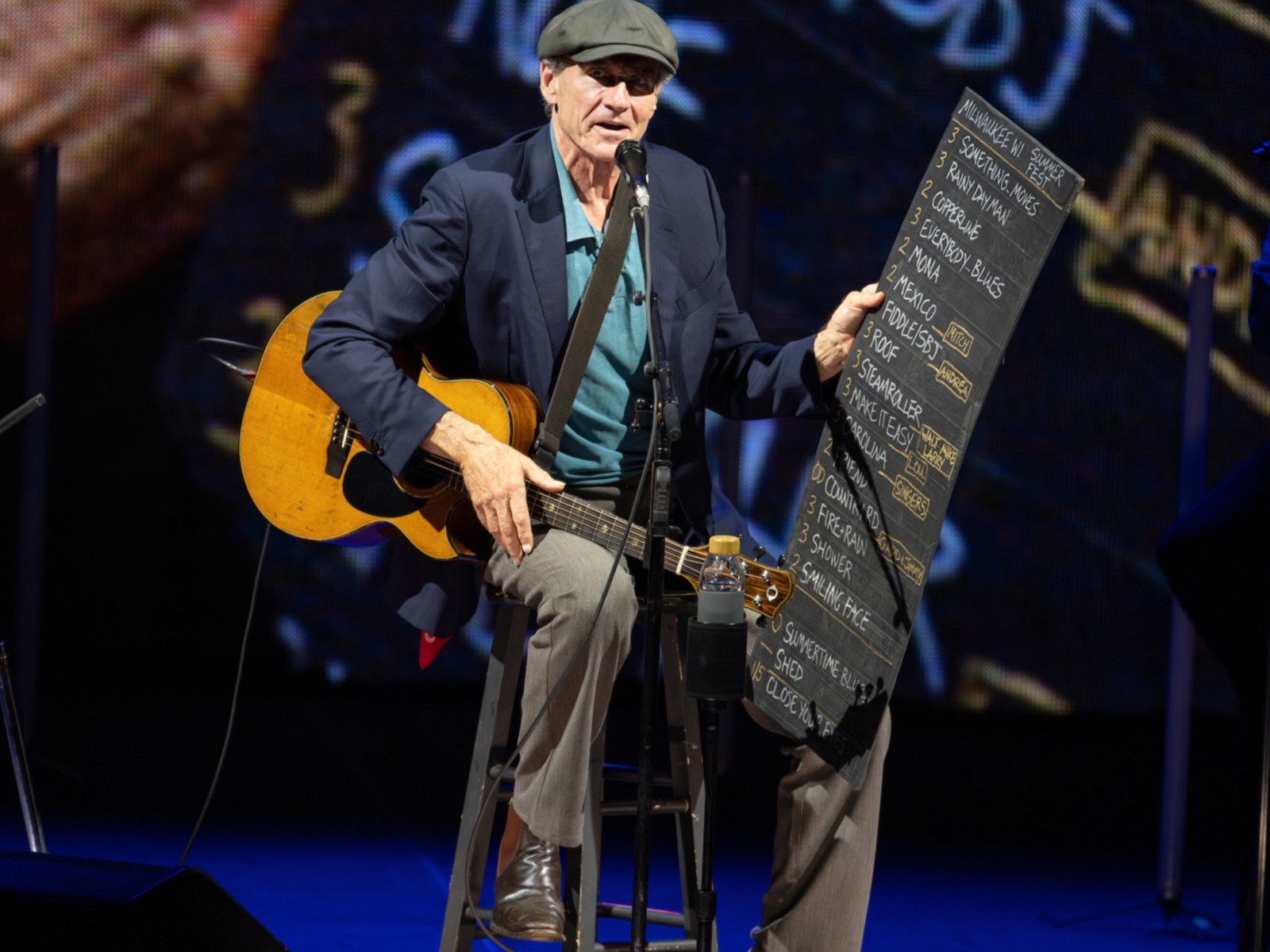 "A music icon graced the stage at Summerfest last night as James Taylor and his All-Star Band headlined the final night of Summerfest's first weekend at the American Family Insurance Amphitheater. With some special support from notable Milwaukee Bucks superfan Sheryl Crow, Taylor delivered a memorable 19-song set complete with all of his biggest hits from his lengthy and accomplished career." (Read the rest here.)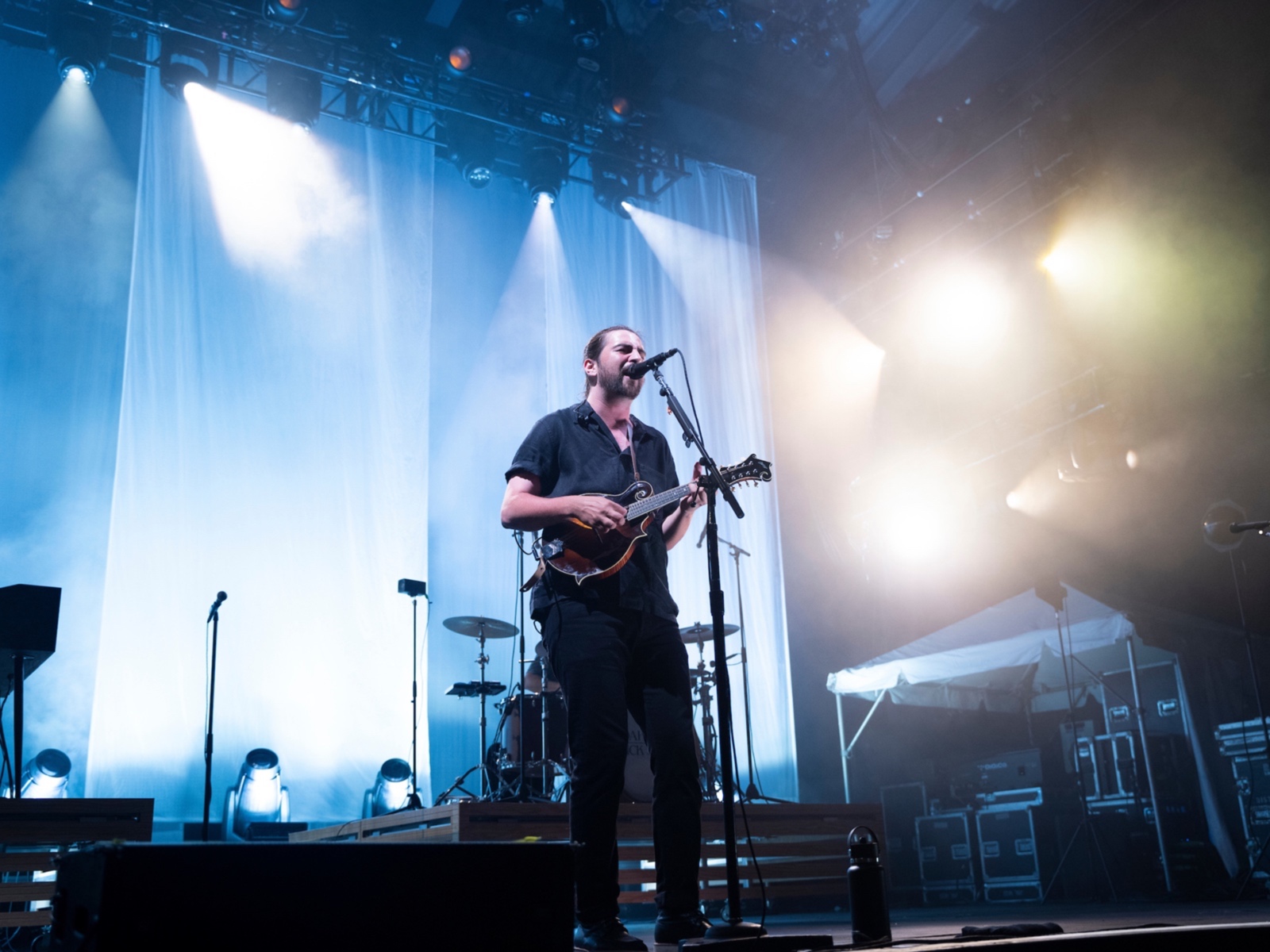 "With his impressive musicality crafting small-scale songs with big feelings, raw nerve lyricism and modestly personable on-stage approach, Kahan confirmed – for the second time this year in Milwaukee – that he's a star. The only question remaining: Which stage with Kahan outgrow next time he's in town?" (Read the rest here.)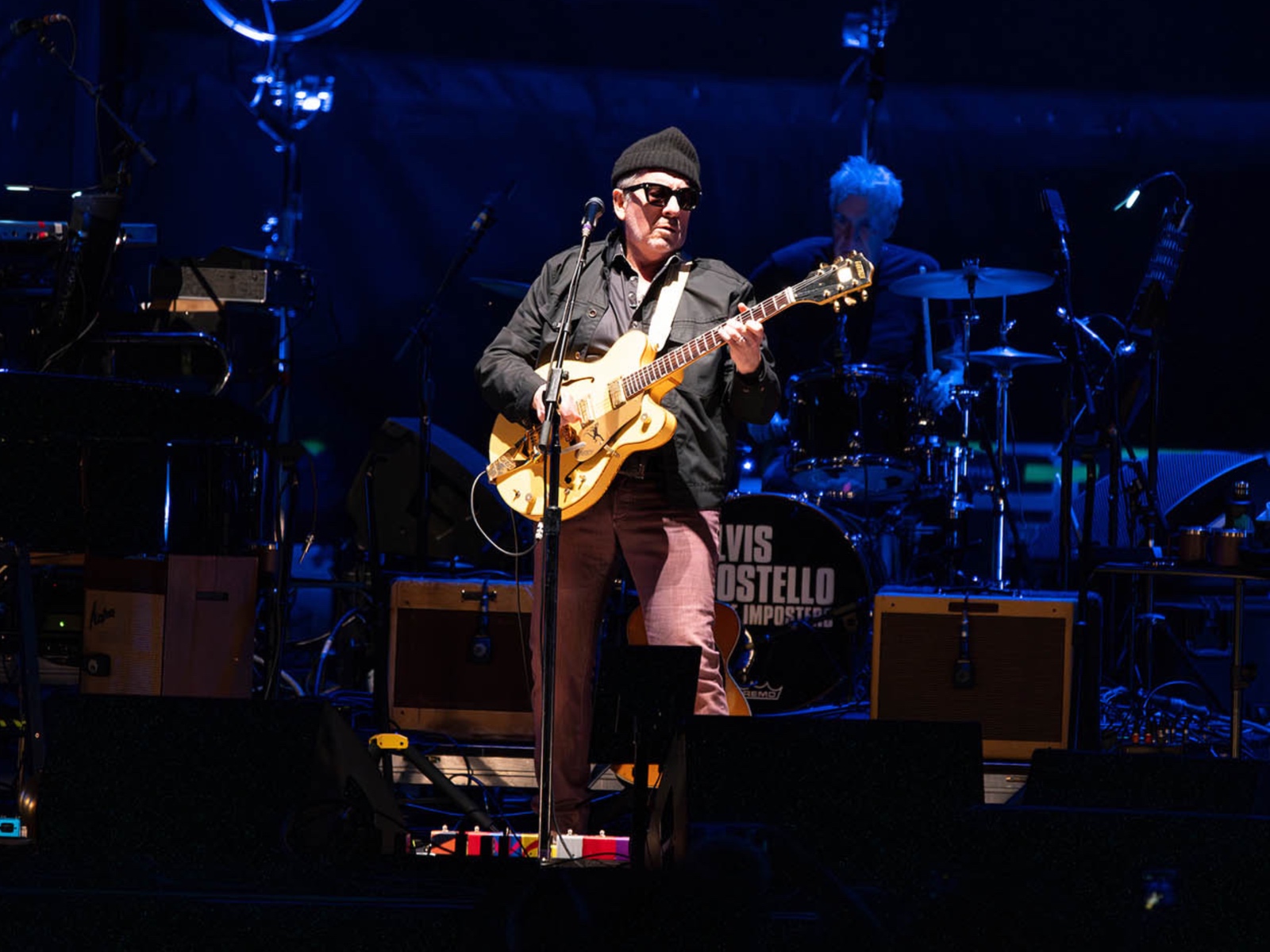 "If the decision to end the set with the biting and relatively unknown 'Blood & Hot Sauce' instead of the blistering, optimistic and crowd-pleasing '(What's So Funny 'Bout) Peace, Love and Understanding' (which he played second to last), baffled some, for the most part the audience was along for the entire ride." (Read the rest here.)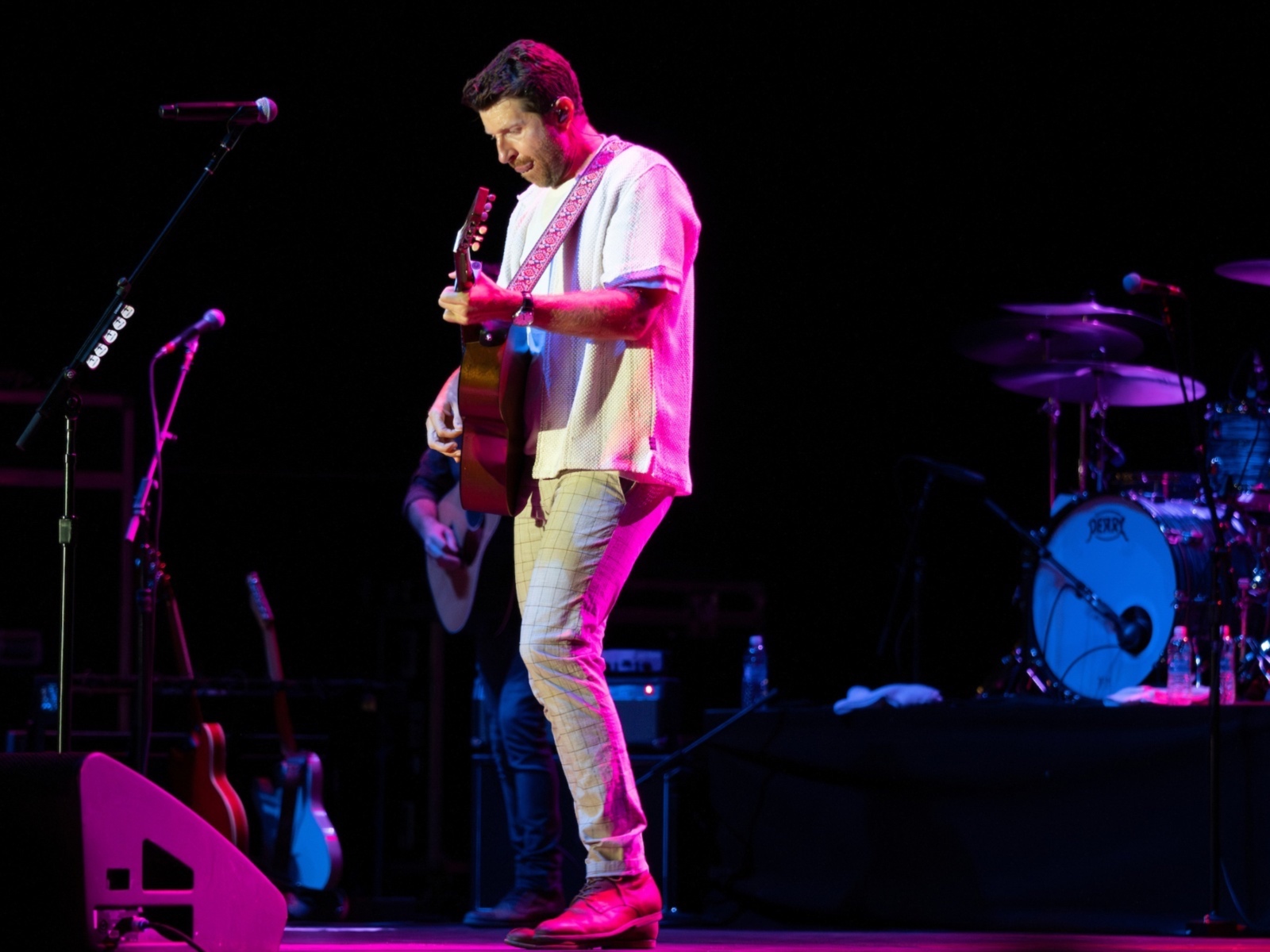 "From guitar and piano riffs to using phone flashlights to light up the stage and at one point getting wild and weird to the song 'Lose My Mind,' Eldredge's show was perfect to rock out to country music and hear the sound of boots stomping on bleachers – the ultimate sign that everyone was having a rockin' good time." (Read the rest here.)
Day 4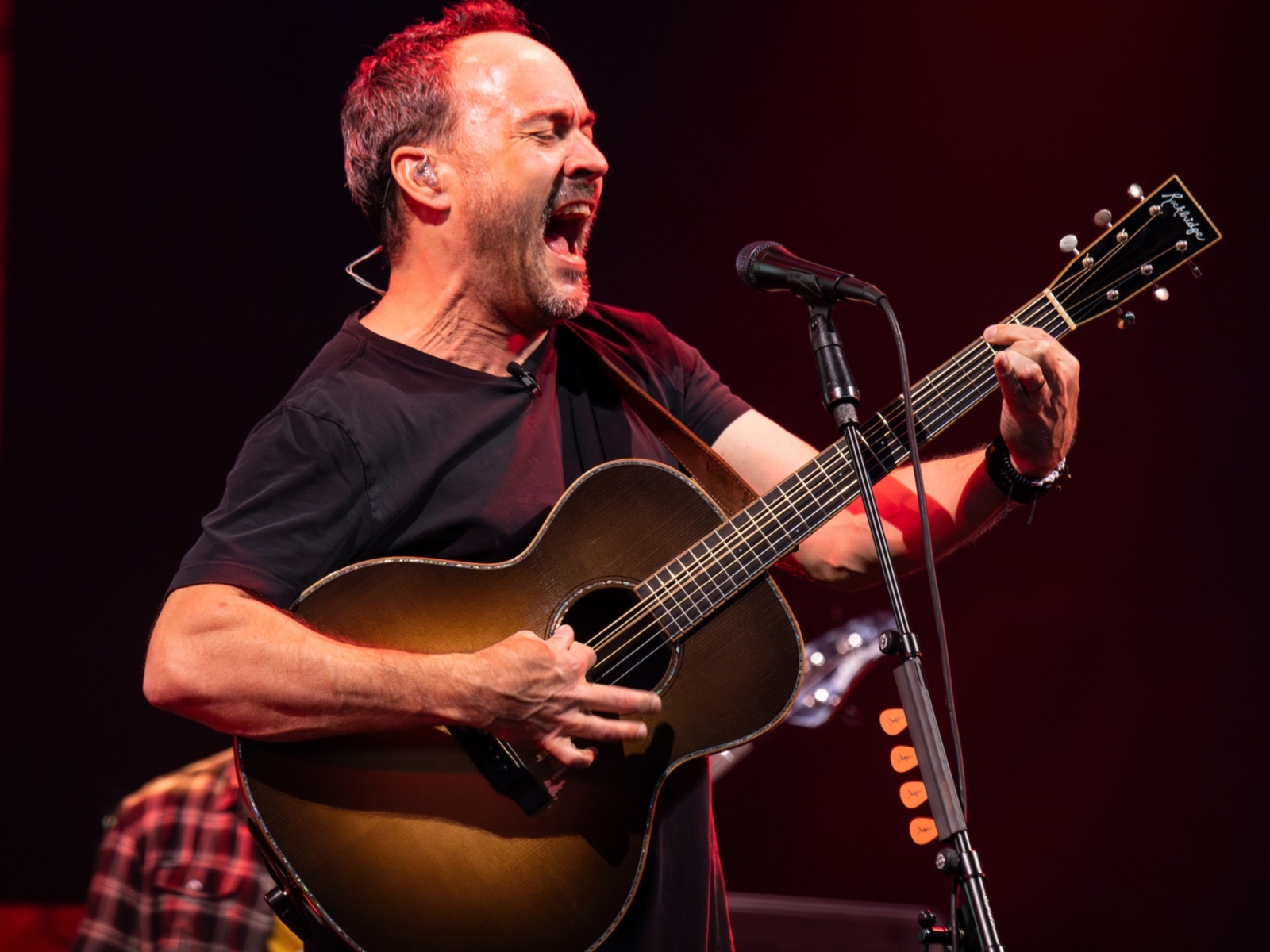 "The Dave Matthews Band returned to the big stage at the Big Gig on Thursday night, as part of their massive headlining tour. Treating fans to a one-of-a-kind set consisting of 21 songs – including tracks like 'Ants Marching,' 'Virginia in the Rain' and more – fans packed the American Family Insurance Amphitheater to enjoy the sounds from the legendary jam band." (Read the rest here.)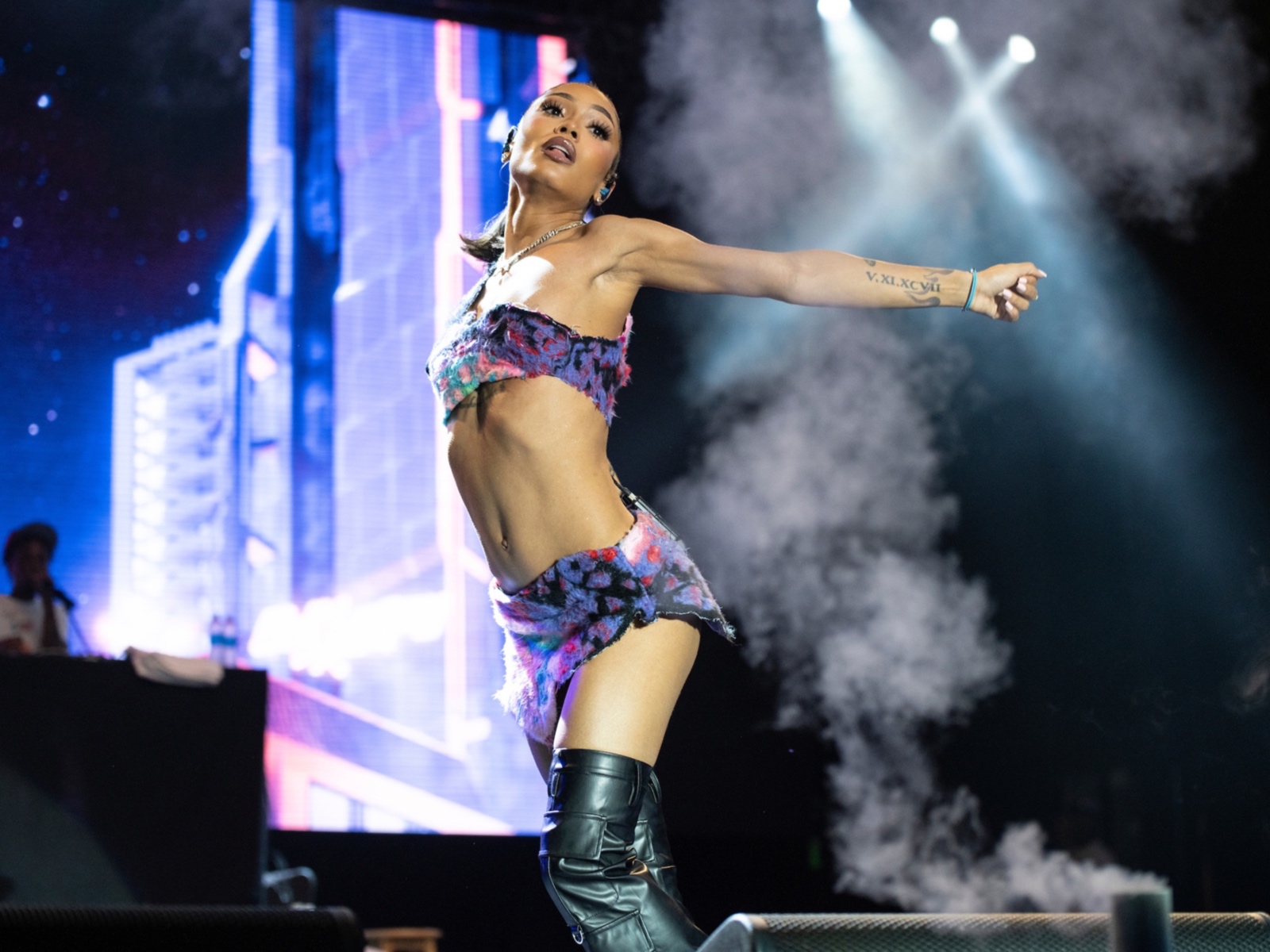 "I can't say Coi Leray was bad, coming off like a star on the UScellular Connection Stage even if the show itself didn't shine so bright." (Read the rest here.)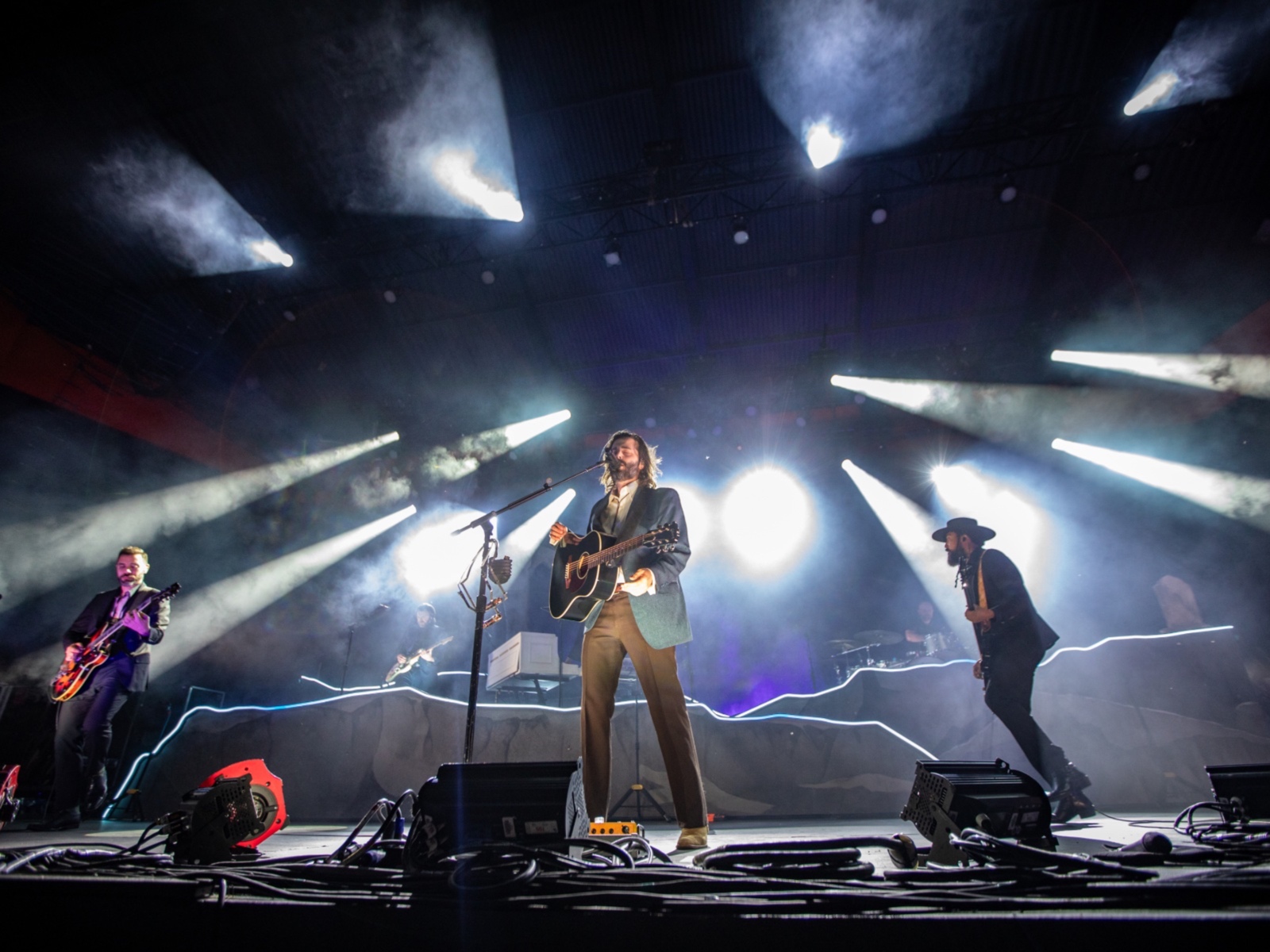 "Lord Huron kicked off Summerfest week two without missing a single beat. They came to Milwaukee and put on a phenomenal performance that no one could forget. The raving crowd packed the Generac Power Stage bleachers, with some people spending hours waiting in their front row spot to witness the indie rock band pour their hearts out on the stage. Some people with pit passes were shamelessly recording Lord Huron frolicking across the stage, soaking up every amusing moment while craving more hits." (Read the rest here.)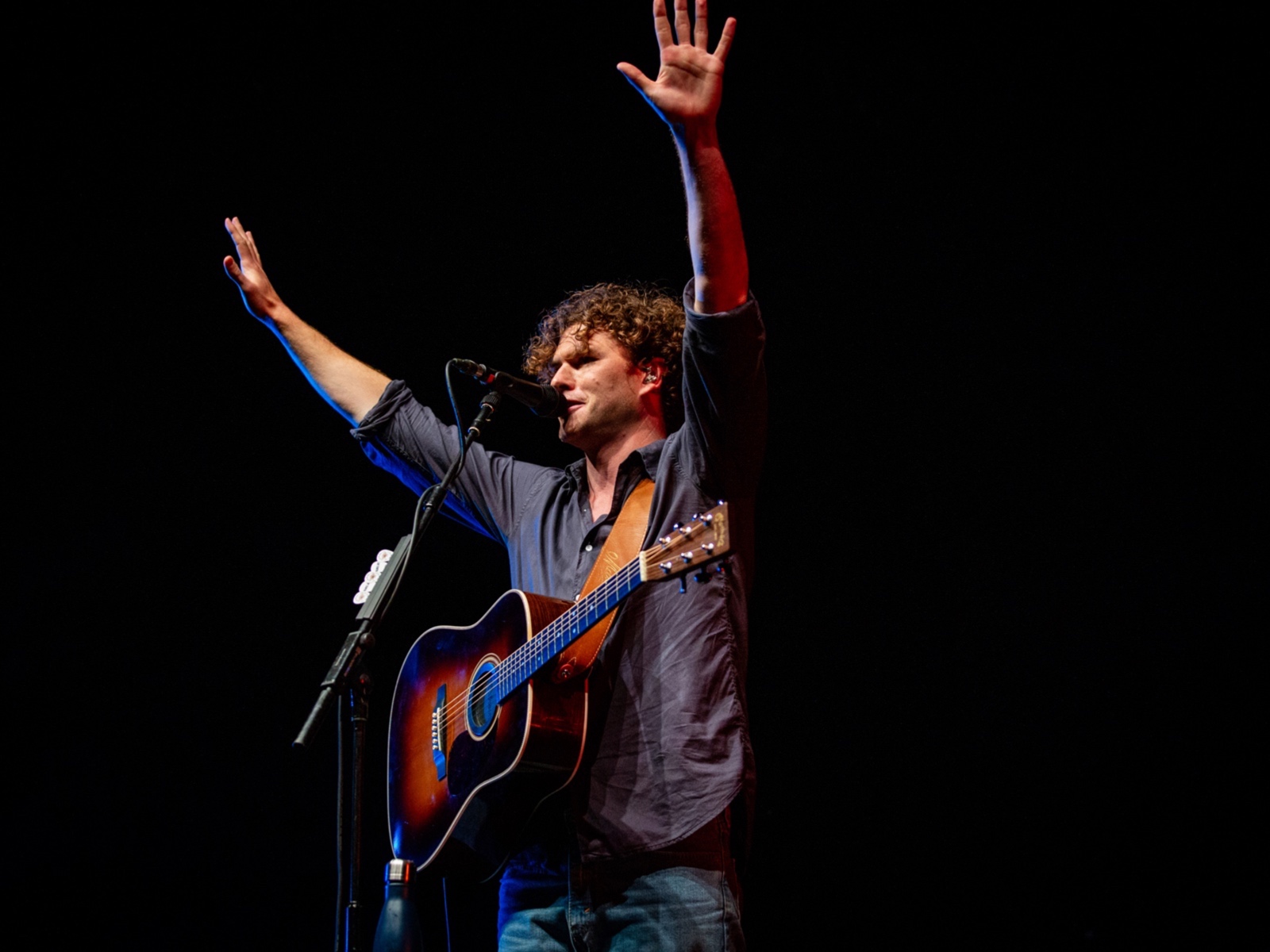 "The last strum (of 'Riptide') was met with roaring applause, and I wondered how he could top it. Well, I didn't wonder for long. As the applause slowed down, Vance Joy started to play ABBA's famed tune 'Gimmie Gimmie Gimmie,' and the crowd roared up again and began to dance along, keeping all of that momentum from 'Riptide.' It is no wonder why Vance Joy has soared above the immense swell from that one 2013 breakout song." (Read the rest here.)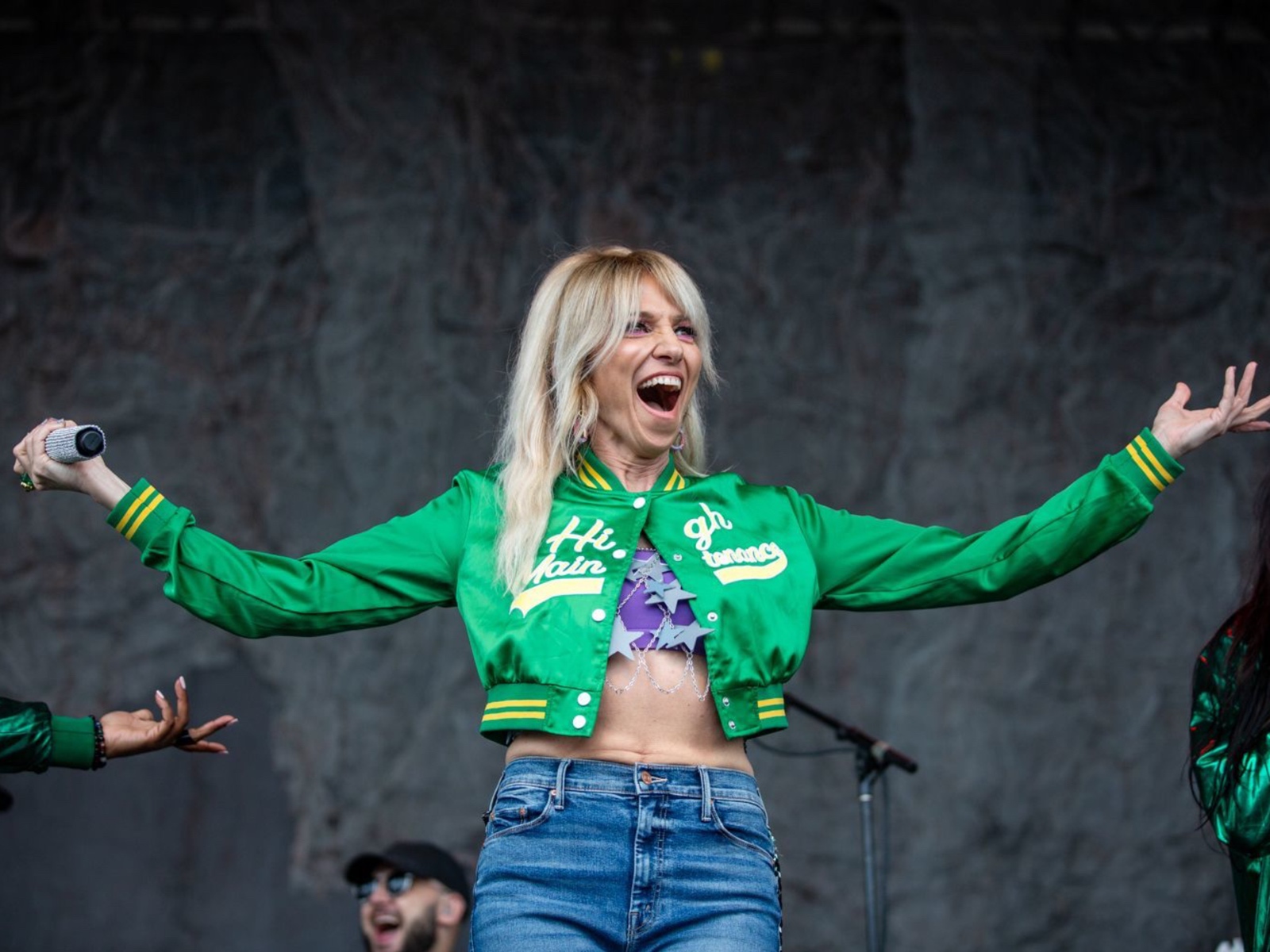 "In 1987, when Gibson seemingly came onto the pop/MTV scene out of the blue (ahem), I was too steeped in the 'alternative' sounds of The Cure, Depeche Mode and the like to get into her. Her pork-pie hat, vest over a T-shirt, rolled and pinned jeans, and double Swatch watches worn on one wrist didn't jive with my Gothy punk sensibilities. Tonight, Gibson's down-to-earth-ness, commitment to performing songs that span her entire career and casual-but-firm control of the entire stage revealed a Debbie Gibson that I could get behind. A woman of grit, determination and resilience. And that's pretty damn punk." (Read the rest here.)
Day 5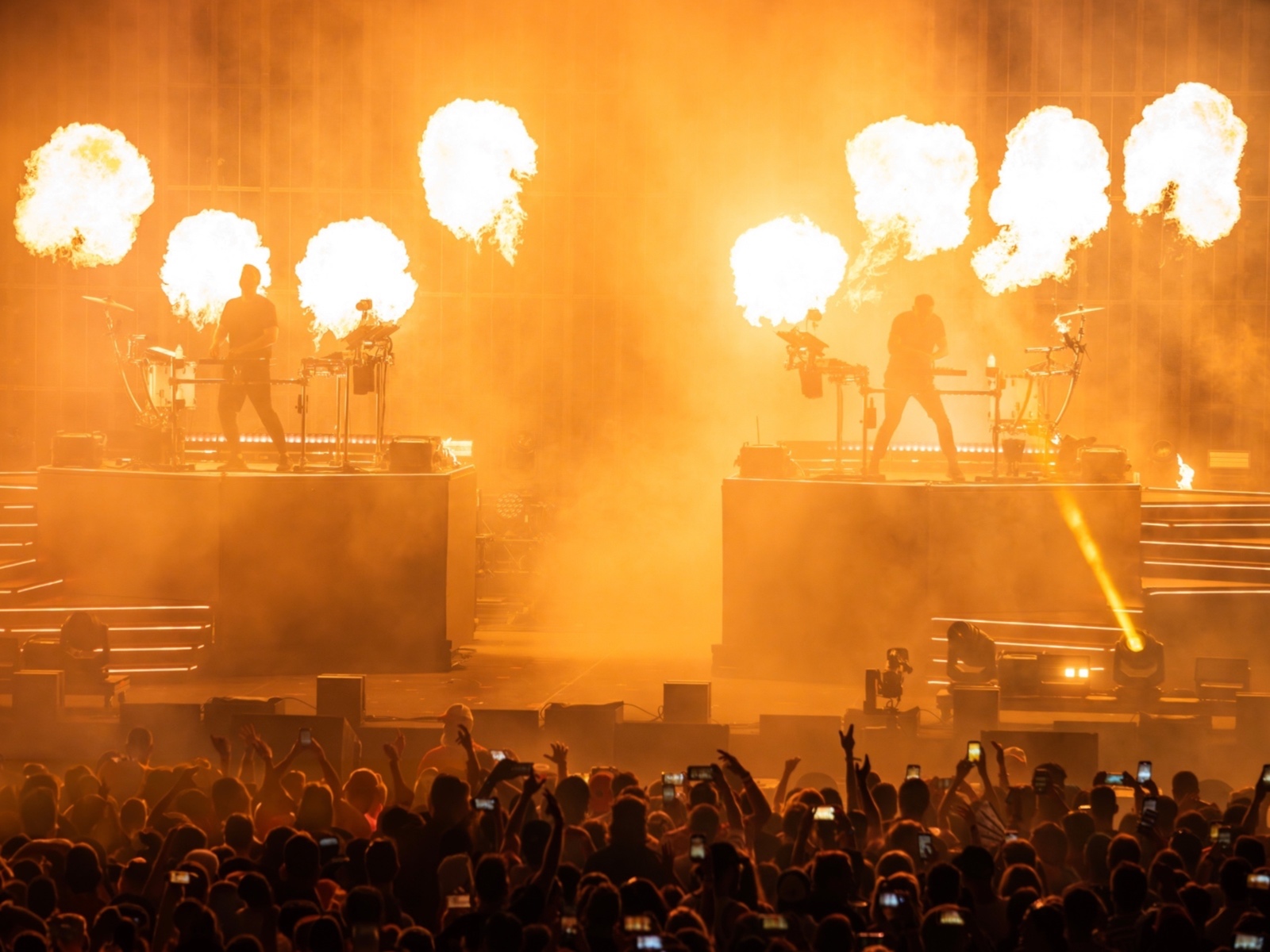 "The word 'epic' has been used and abused in recent years, to the point that it carries about the same weight and meaning as 'the' these days. But ODESZA actually earned the descriptor Friday night, with an Amp show that was truly, mesmerizingly, enormously epic." (Read the rest here.)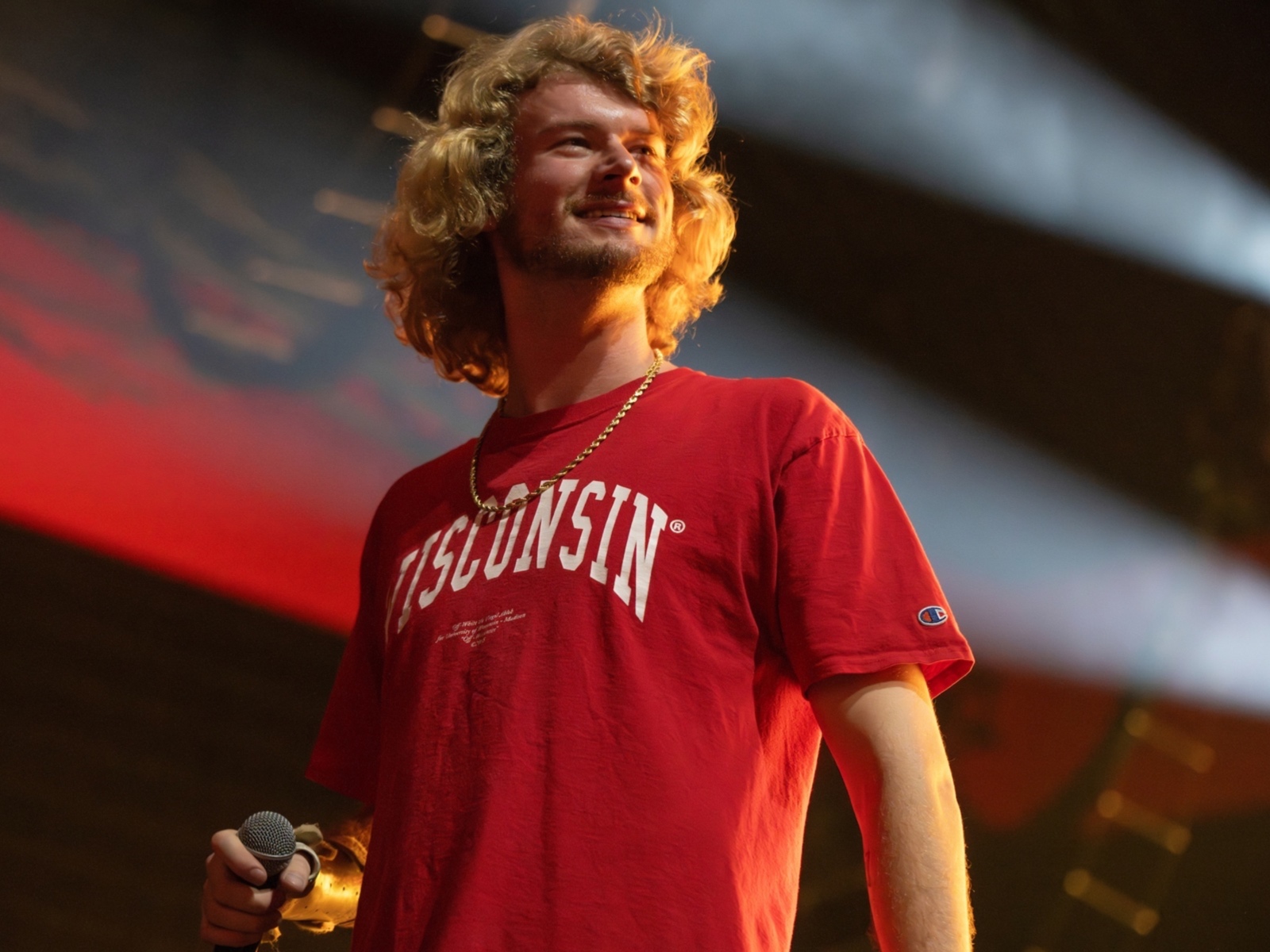 "What's the best way to get a crowd amped? Yung Gravy thinks it's by bringing out his DJ to play fire sing-along tracks, like "Let it Go" from Frozen, and throw out Chocolate Chip Little Bits. Yes, the little snack muffins your mom bought you for lunch. An unconventional method? Maybe, but it certainly worked on the Generac Power Stage crowd on Friday night." (Read the rest here.)
Day 6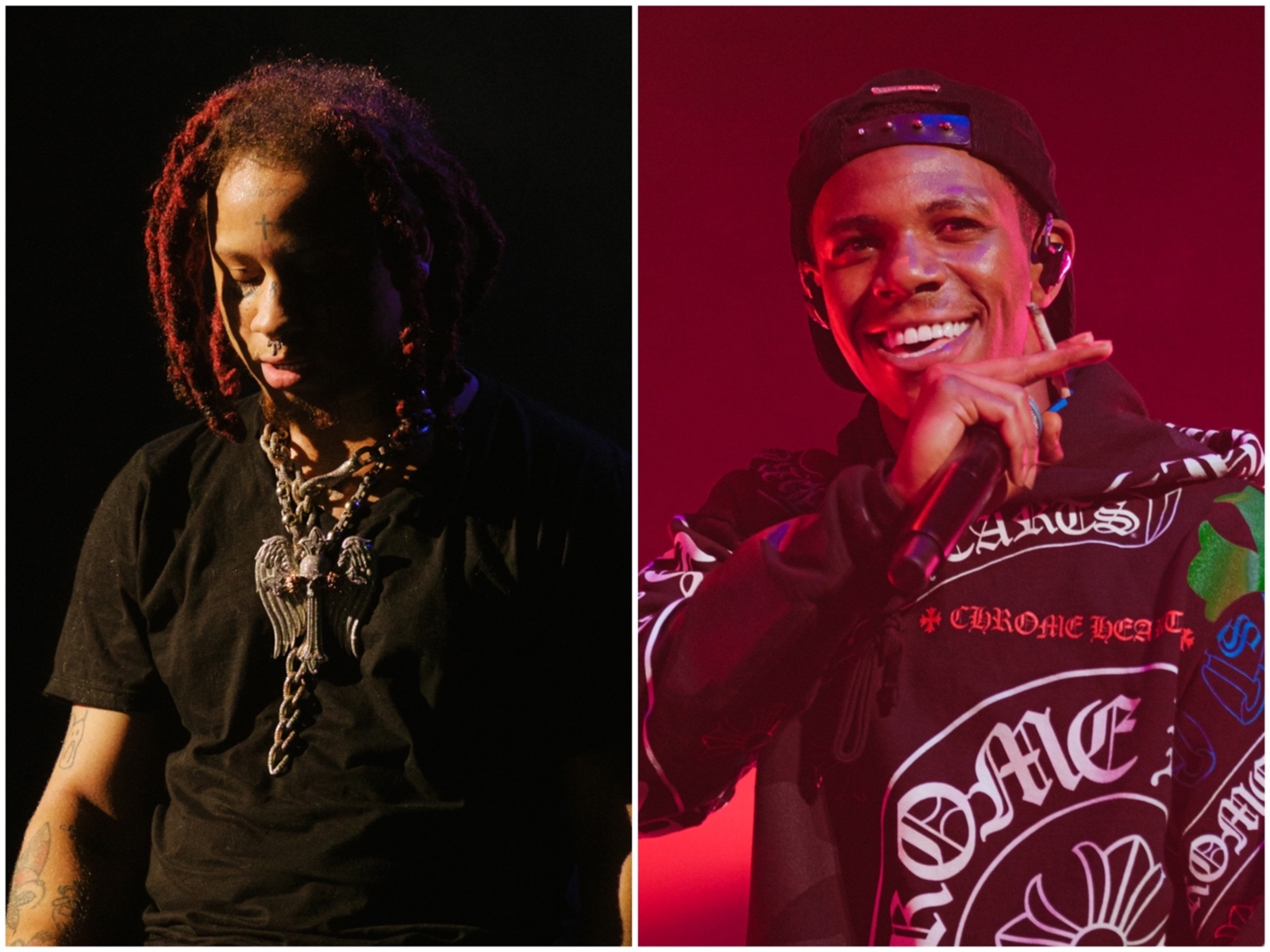 "Two similar acts – Trippie Redd and A Boogie Wit da Hoodie – took the American Family Insurance Amphitheater for Saturday's Summerfest headliner show. The two performances could not have been more different." (Read the rest here.)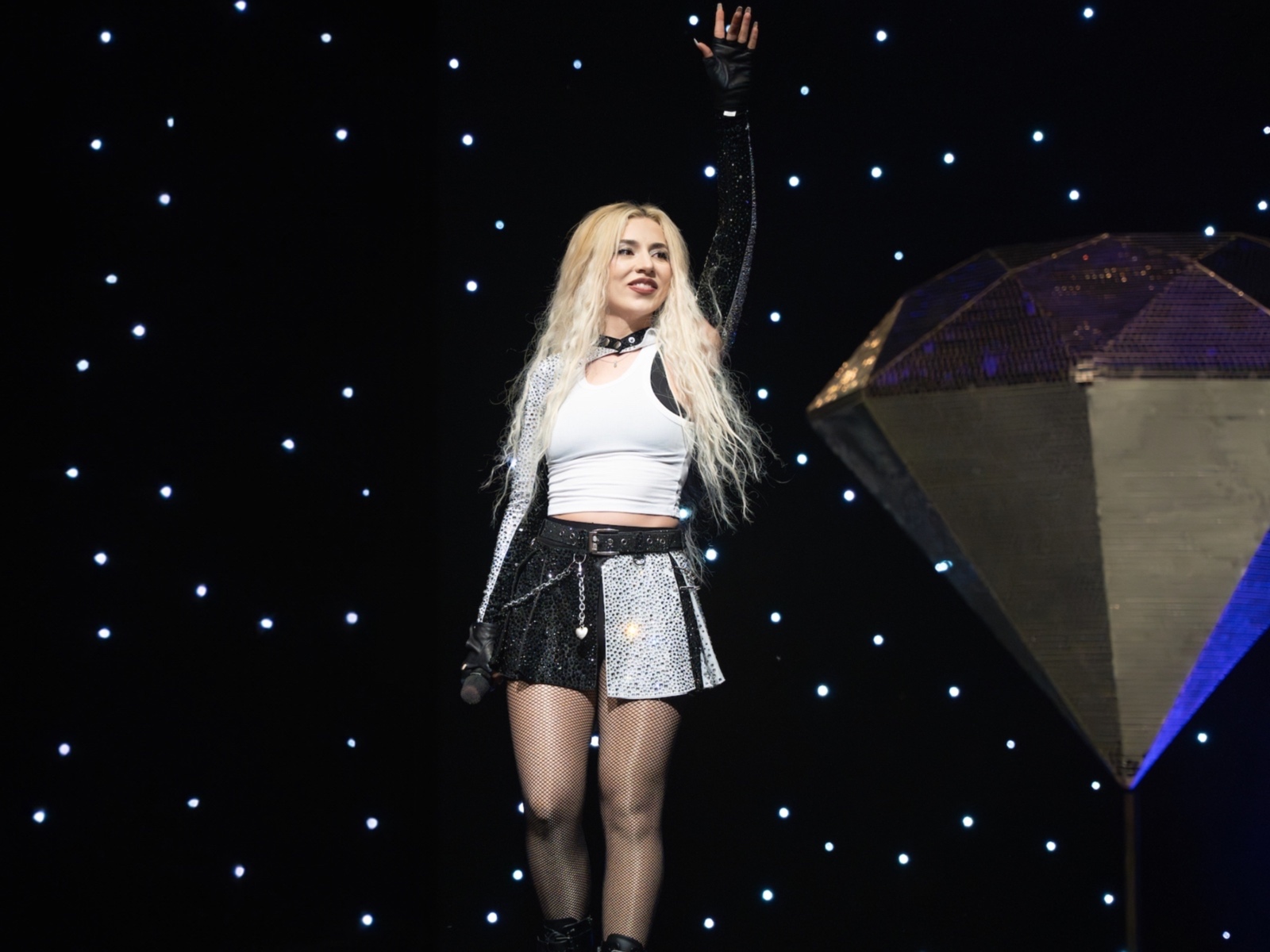 "Pop sensation and Milwaukee native Ava Max brought those hits and more to the BMO Pavilion last night during the final day of Summerfest weekend two, and the concert couldn't have been more powerful. From a giant diamond centered on the stage to small CGI light diamonds – hinting at her latest album, 'Diamonds & Dancefloors' – from the guitarist and drummer's performances to her dancers' epic moves and the star of the night herself, Ava Max gave Milwaukee a night of 'Heaven & Hell' with her show-stopping set." (Read the rest here.)
Day 7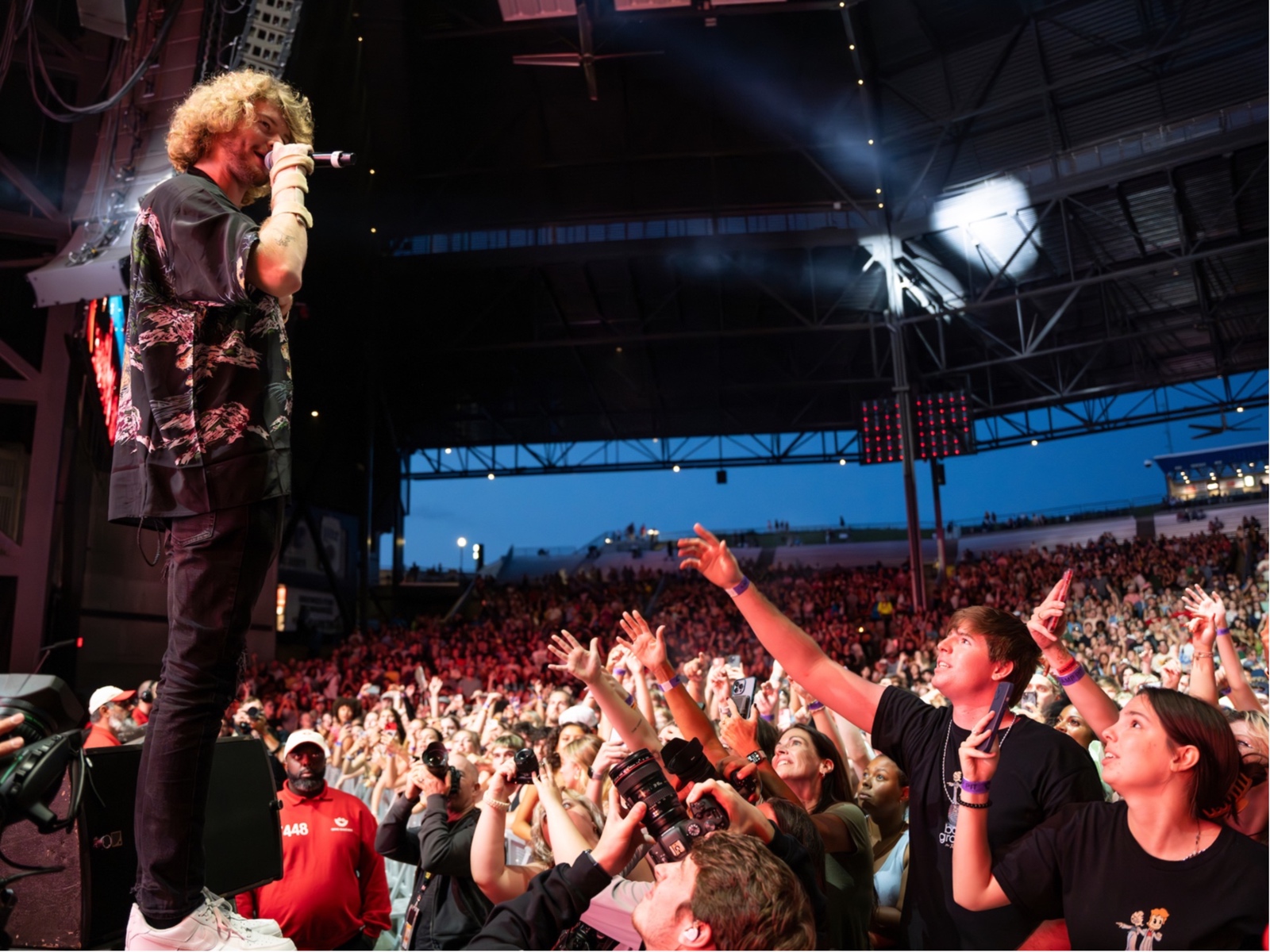 "As AJR was forced to cancel their headlining Summerfest performance, scheduled for last night and booked as a replacement for Jimmy Buffett, rapper Yung Gravy stepped up to the plate to return to the Big Gig less than a week after his weekend two performance. With a headlining set at the AmFam Amp and an equally impressive crowd, Gravy put on a very special performance for his Wisconsin fans." (Read the rest here.)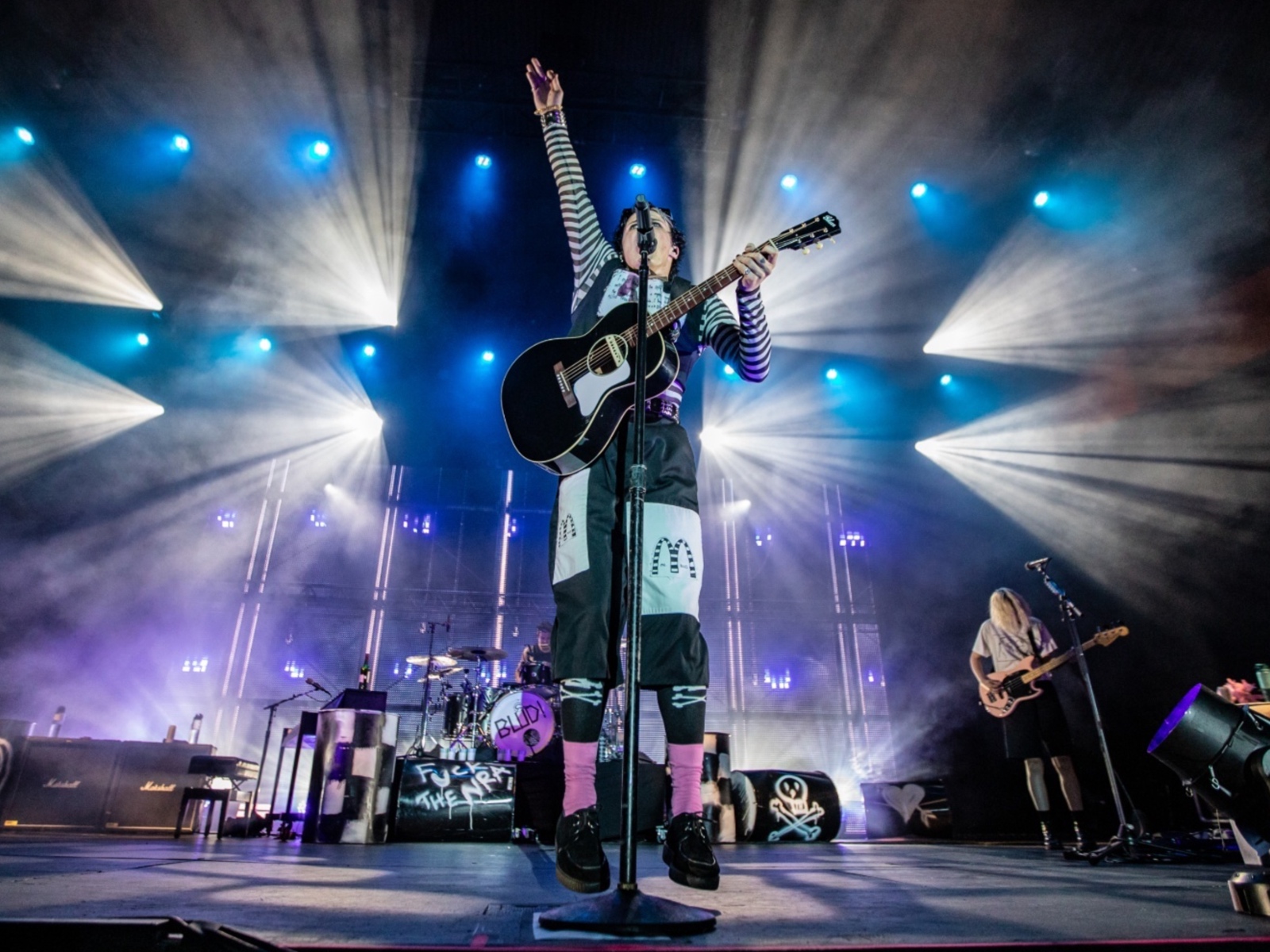 "Overall, Yungblud put on a concert that wasn't just memorable for fans but seemingly for him as well. The whole show was a vibe: You could get as wild and weird as possible and still have a great time. Yungblud is a very open person and creates music for everyone so nobody has to 'fit in' to be accepted. This was very apparent when he took the time to tell people to look at each other and make new friends. He kept insisting that people should make an effort to reach out to other people, to get to know one another. From him telling everyone to turn to someone and say 'WHAT'S UP MOTHERF*CKER' to fans wrapping arms around each other and swaying the night away, Yungblud made sure everyone felt that special connection." (Read the rest here.)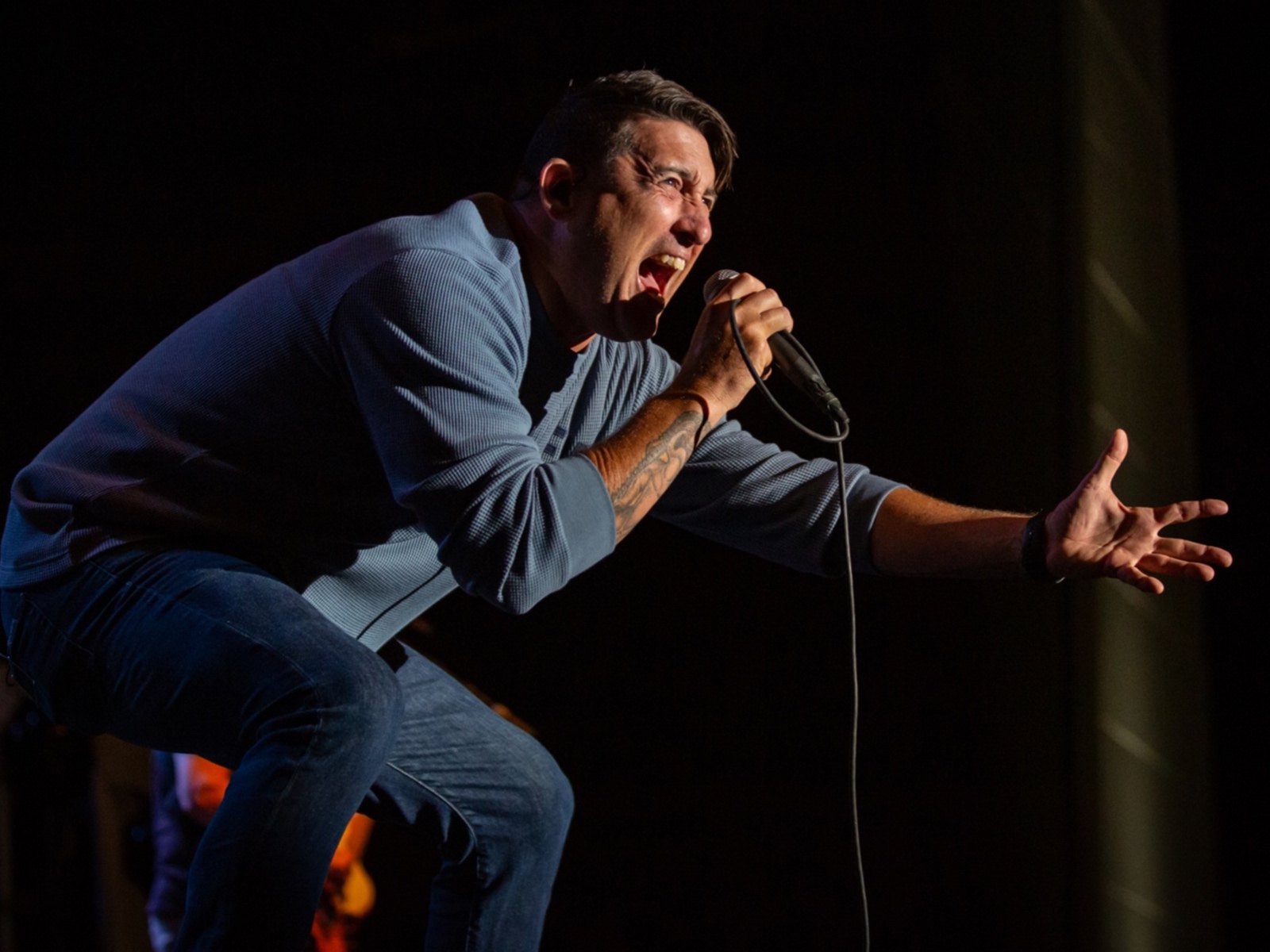 "As for the whole show, the UScellular Connection Stage concert was both exactly and nothing like expected – genuine fans singing along to songs next to younger fans discovering the limits of irony while patiently waiting for 'All Star,' dads swaying and cheering next to Gen Z-ers in Shrek-eared bucket hats, sincere enthusiasm next to smatters of polite applause, a deeply unhip show with a big bustling crowd, simultaneously everyone and no one in on the joke. Before the show, a fan next to me – attending with her mom, a fellow fan – commented that she couldn't figure out the demographic of the crowd. Later in the show, Goode couldn't peg it either. The night definitely had layers like an onion." (Read the rest here.)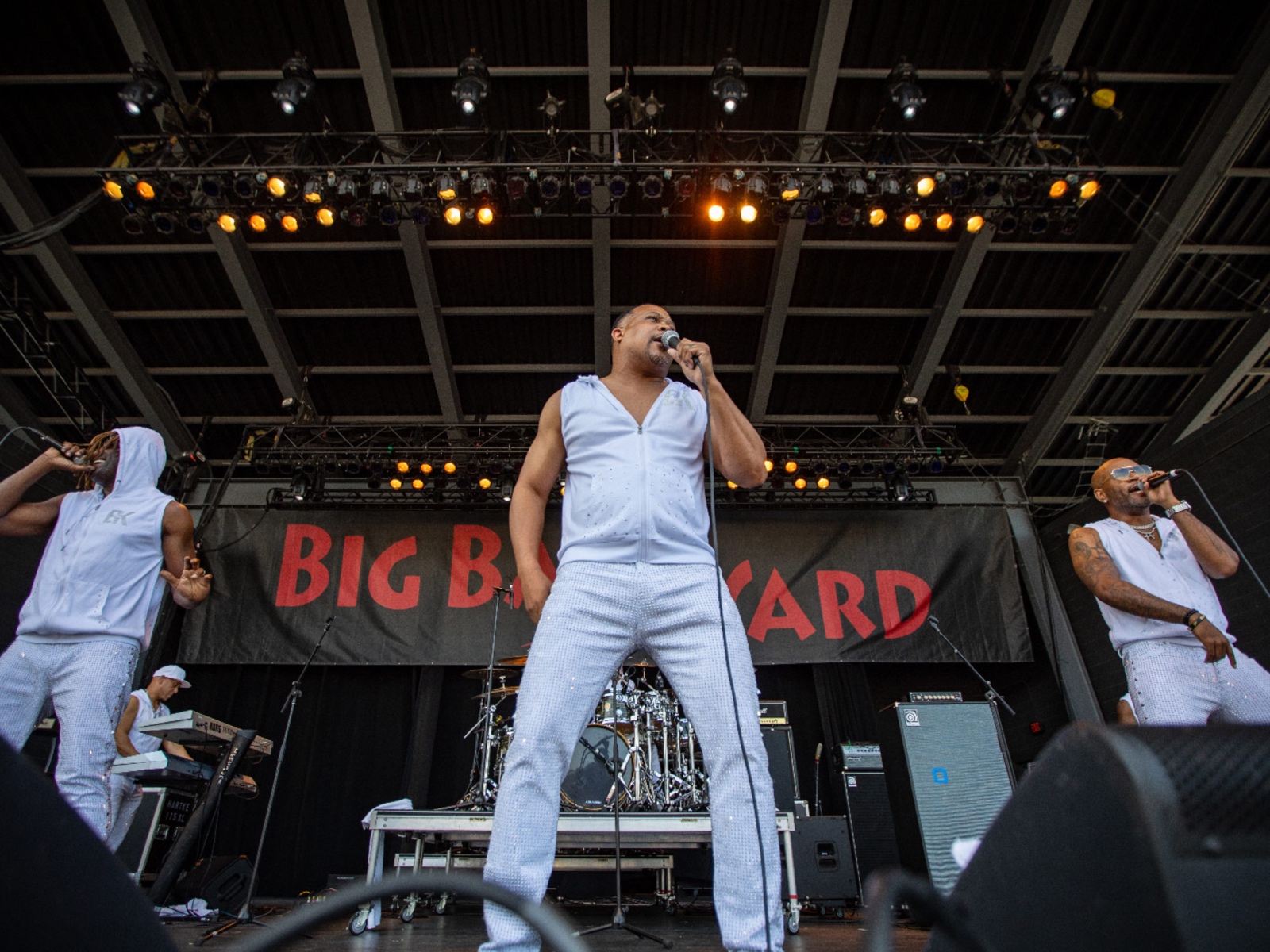 "Maybe it's because they started 25 minutes late and only played for 48 minutes total. Or maybe it's because they weren't feeling the energy from the afternoon crowd. Lead singer Chris J. admonished us halfway through: 'Milwaukee, Wisconsin, you should be ashamed of yourself.' Hey, we tried." (Read the rest here.)
Day 8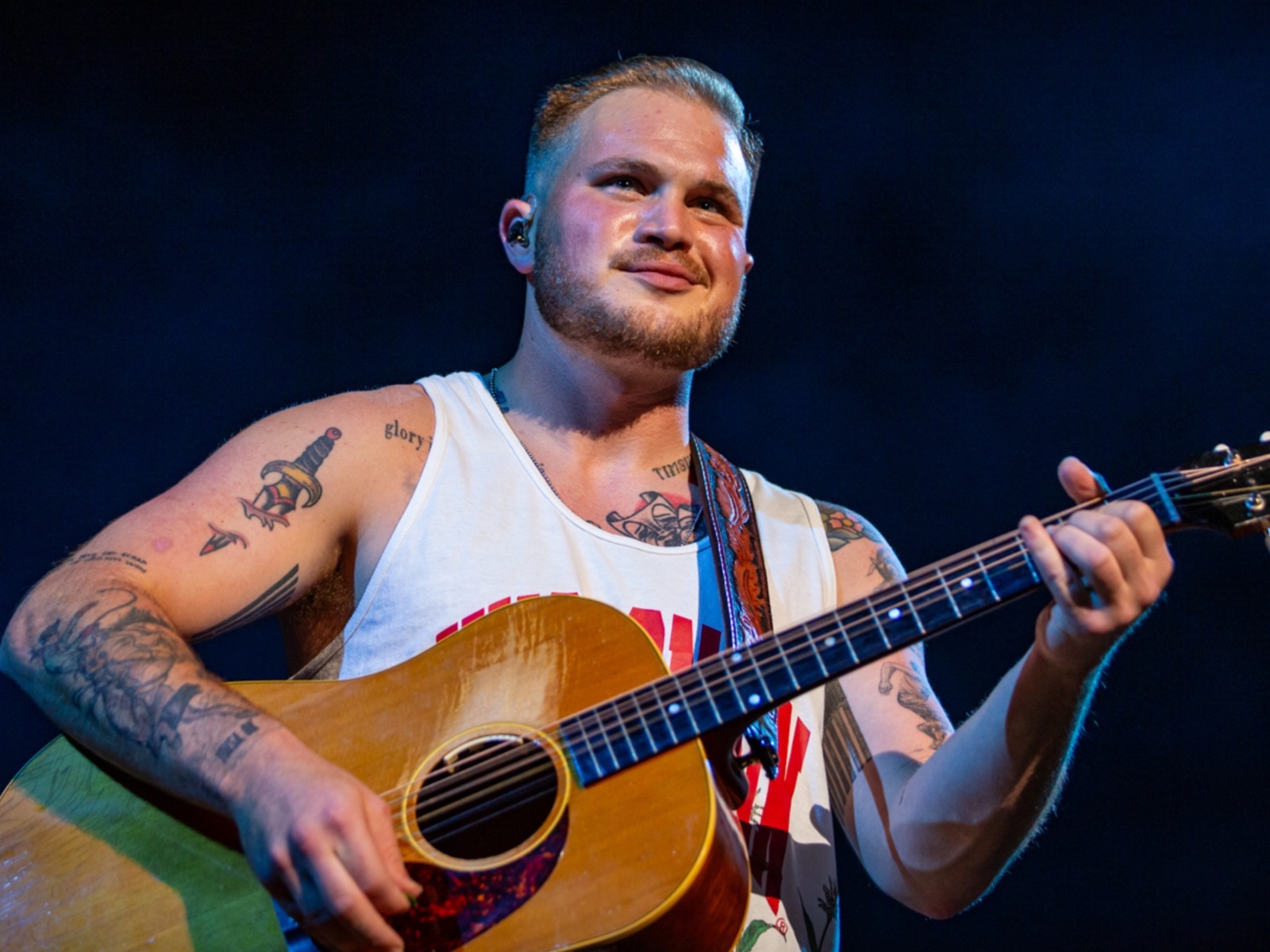 "Although he was backed by his talented band, a Zach Bryan show doesn't crutch on flashy production and theatrics. Rather, the 'Something in the Orange' singer strips things down and keeps the crowd engaged with the music and the music alone. Although he was performing for the biggest crowd he's ever performed for in Milwaukee, Bryan still makes a crowded amphitheater feel like an intimate venue." (Read the rest here.)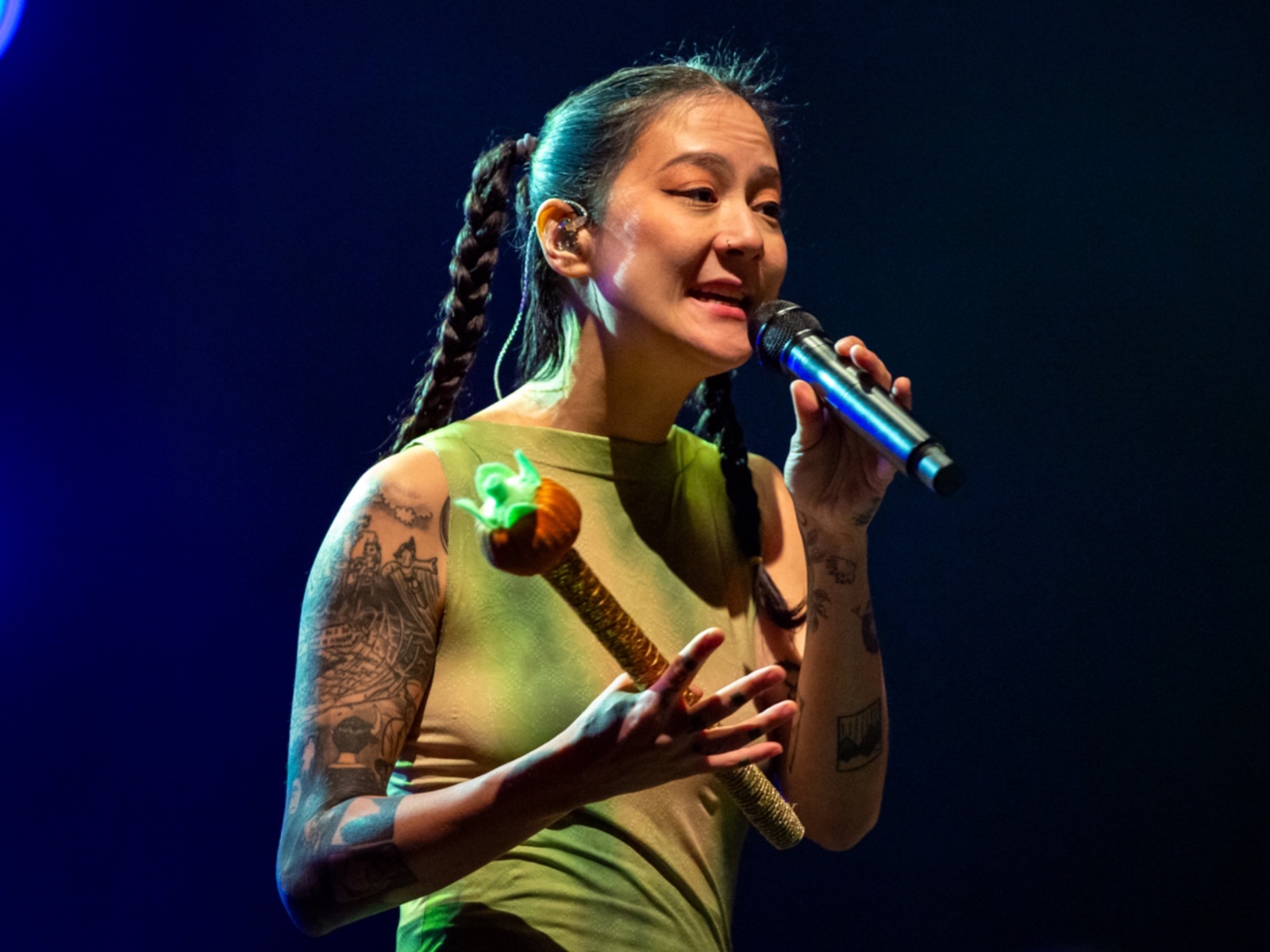 "Before diving into 'Kokomo, IN' around the first third of the set, Japanese Breakfast frontwoman Michelle Zauner recalled one of their earliest Milwaukee shows, one she described to the Brew City audience with a smile as 'ill-attended.' Safe to say it was a very different scene greeting Zauner and company at the Generac Power Stage at Summerfest on Friday night, the bleachers filled all the way back with appreciative fans regularly left in a blissed-out daze – quite literally, it seemed – by the indie pop rock outfit and their hypnotic music." (Read the rest here.)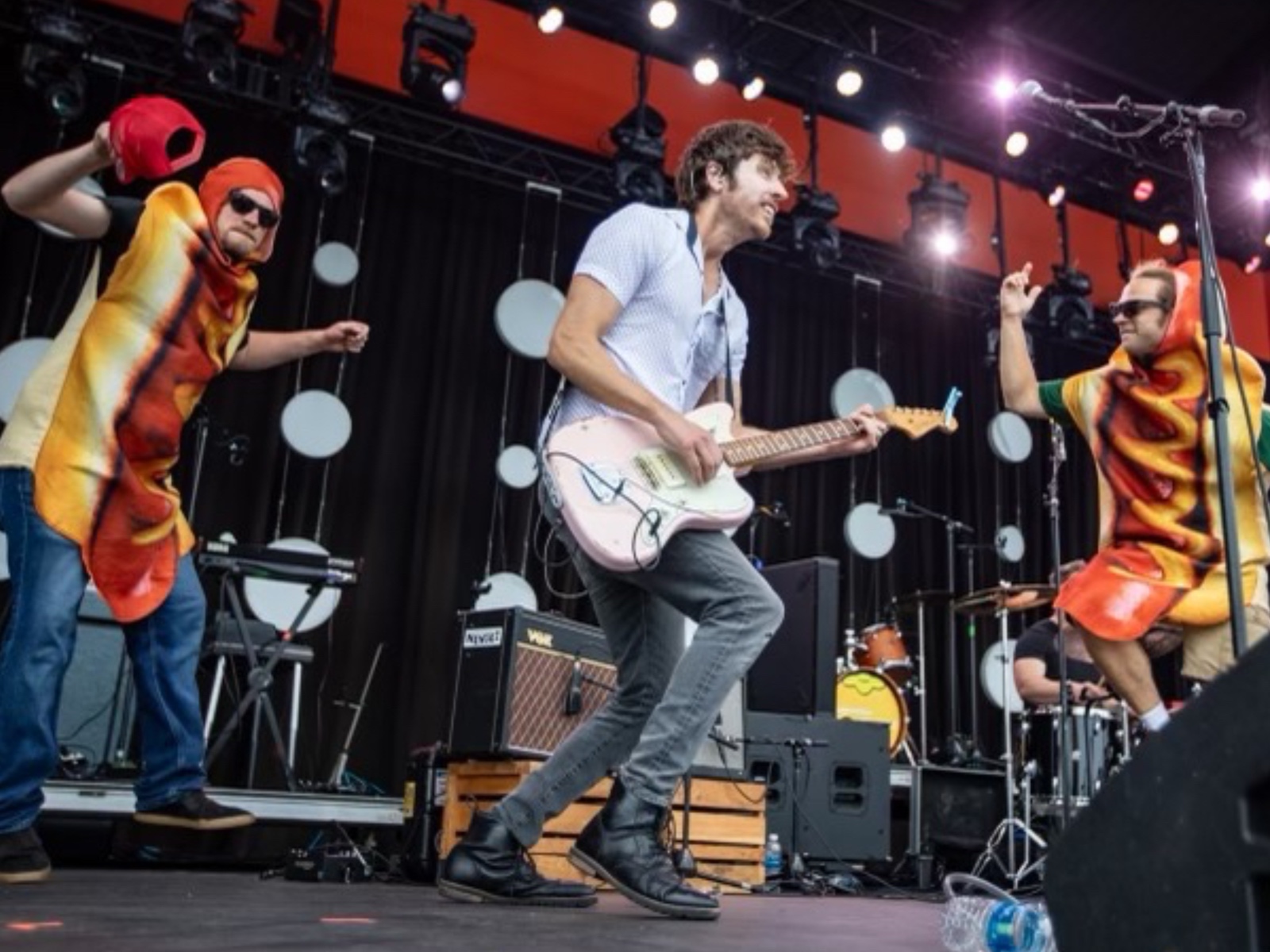 "At a 5:30 p.m. performance at the Generac stage, Newski and his two band mates lived out a local rock star's dream: playing an evening show in front of the home team at the world's largest music festival. On a blessedly cool but sunny night at Summerfest, you could tell Newski was having as much fun as his crowd. Stopping mid song to joke with a fan in the pit eating Taco Bell, I felt like I was watching a normal Bay View guy just soaking in a good time on stage. And sure enough, I was right." (Read the rest here.)
Day 9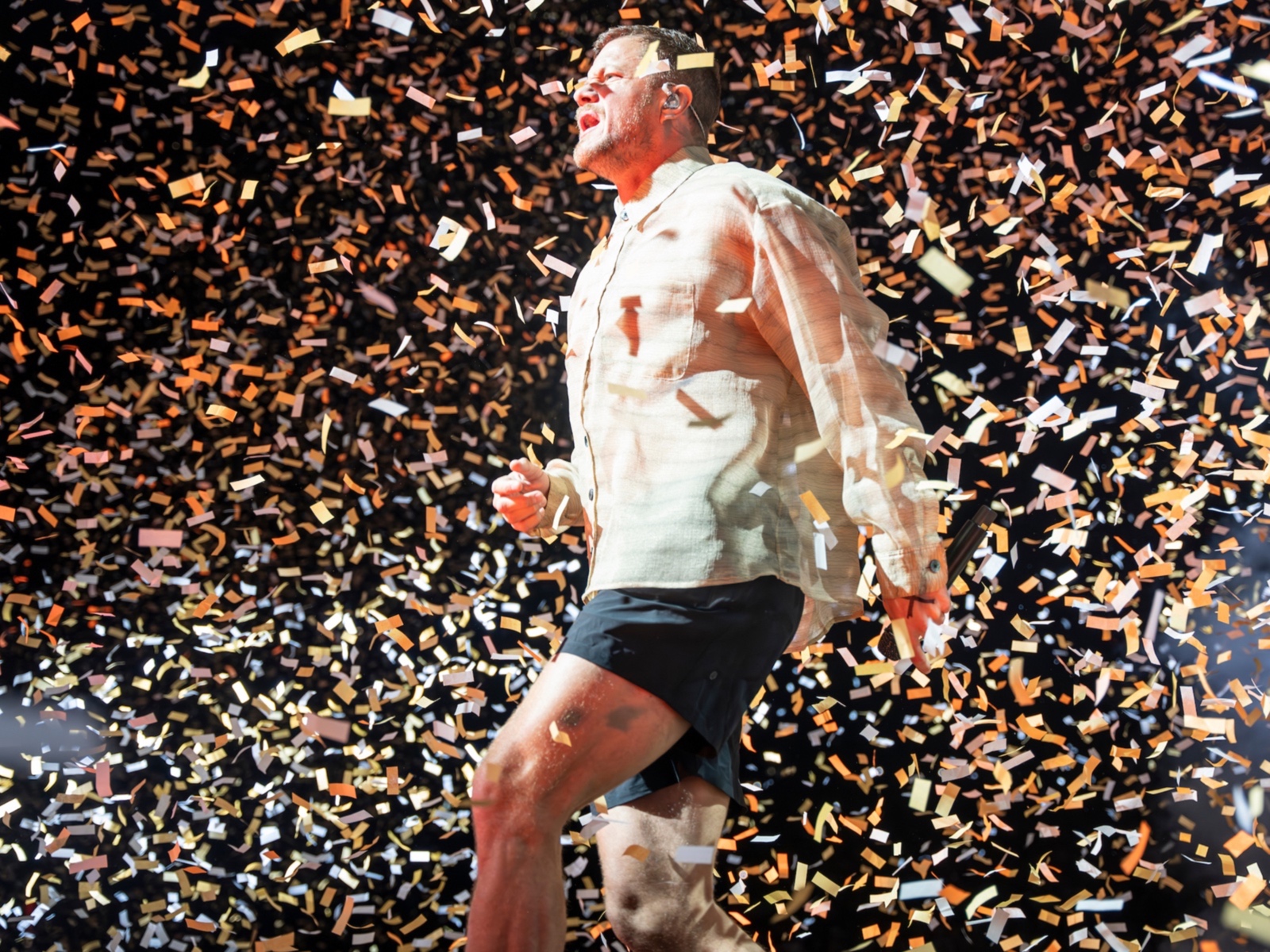 "With Summerfest all but over, the festival saved one of the best for last as Imagine Dragons closed out the AmFam Amp on Saturday night, capping off a memorable three weekends at the Big Gig in 2023. If Smash Mouth didn't make fans a 'believer' with their Summerfest performance days ago, Dan Reynolds and company surely did with the band's high energy set, filled with confetti, hit singles and of course thousands of screaming fans." (Read the rest here.)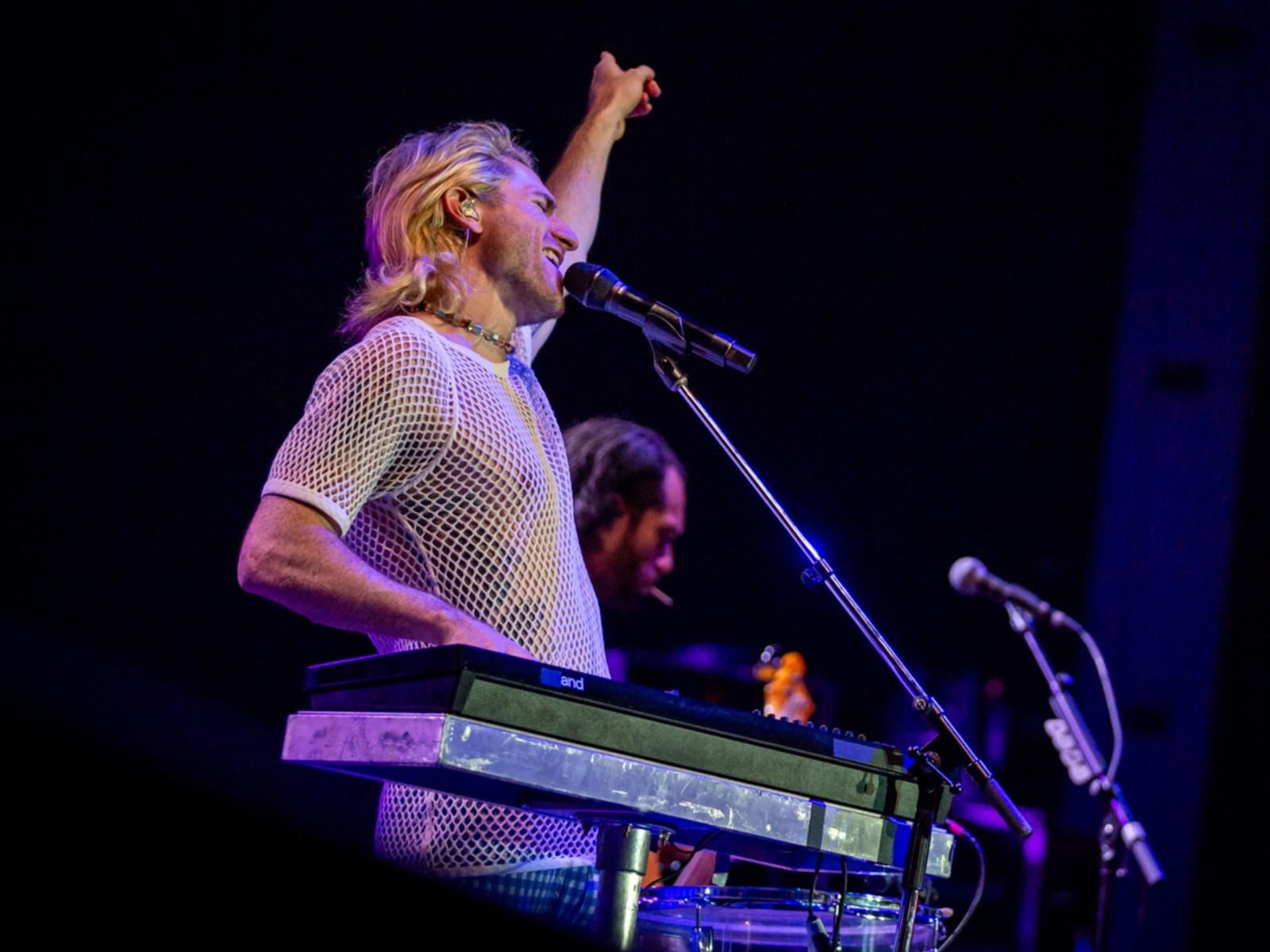 "Even if it's fewer days and more dispersed, three weekends spread across three weeks is still a long time to maintain one's excitement, energy and sanity – so Walk The Moon's high-caffeinated and low-calorie dance party at the Generac Power Stage made for an ideal way to bring another Big Gig to a close. The crowd wasn't as massive as the group's Imagine Dragons-esque rave in 2015 – visiting hot on the heels of 'Shut Up And Dance' – the signature colorful face paint is mostly washed away, and what's old is still new in the setlist. But the dream pop rock group still drew a packed bleachers on Saturday night and still delivered a beaming musical sugar high that got fans across the Summerfest finish line this year and should happily sustain them until the next." (Read the rest here.)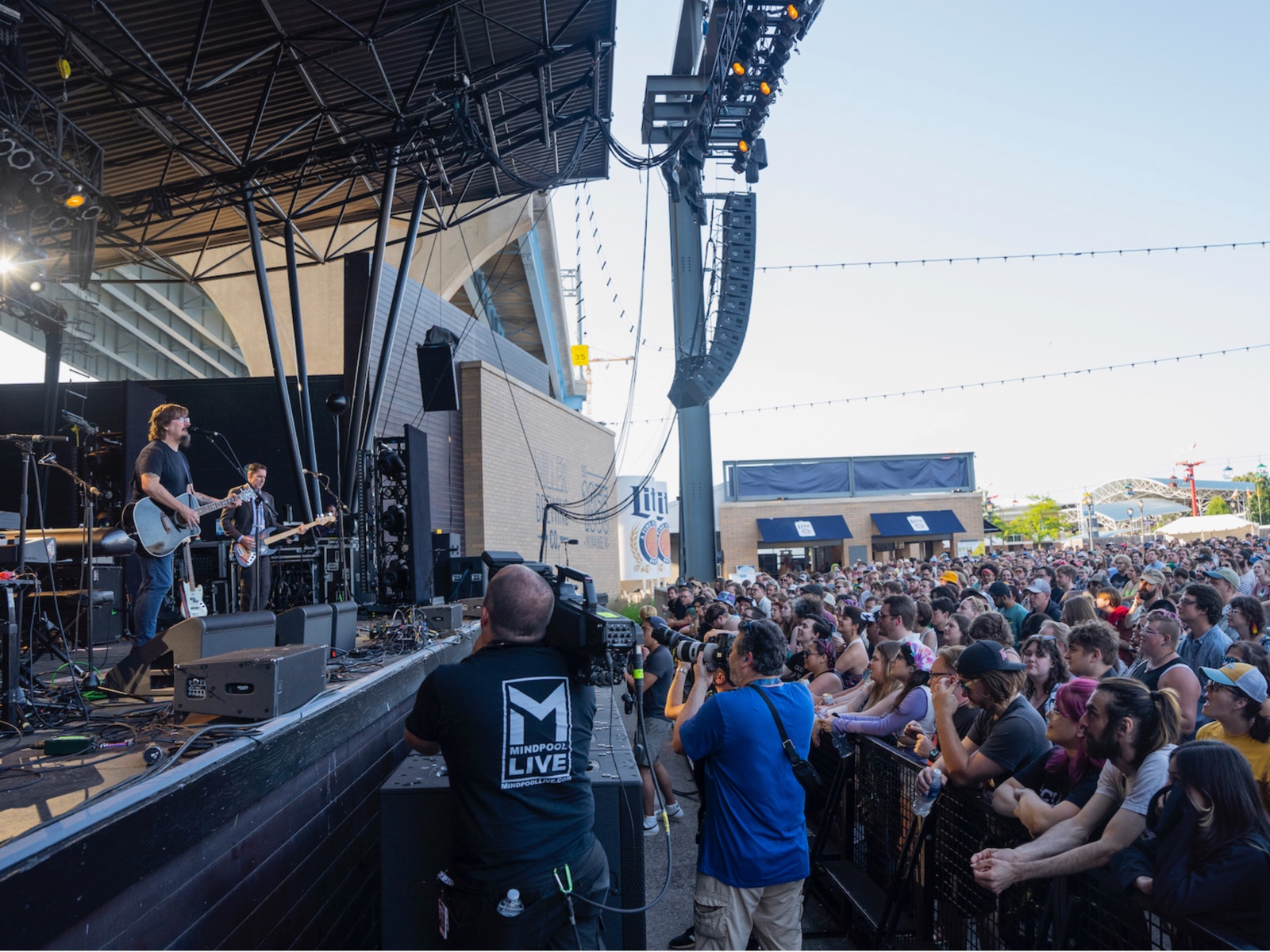 "I immediately found the album online and listened and after the second song, 'Broom People,' I was as mesmerized with John Darnielle's voice and lyrics as my kids had been with Rowell's words. And then I heard the third song on the album, 'This Year,' and I had found one of my personal anthems for life. Clearly, I am not alone in this feeling because when Darnielle closed with this song during his 75-minute set at the Miller Lite Oasis at Summerfest tonight, it conjured a fervid sing-a-long that had me singing the lyrics with a random guy in a Brewers shirt next to me." (Read the rest here.)