In honor of Milwaukee's birthday, let's revisit this piece looking at how Brew City's culinary scene has grown and evolved over the years.
Today marks the final day of 2021, another year that many of us are more than happy to leave behind.
But, despite its challenges, it was also a year filled to the brim with numerous restaurant openings, countless tasty new dishes and – maybe most of all – a clear demonstration of grit and innovation on the part of our resilient restaurant owners.
We are very lucky. The last decade has been smattered with an embarassment of riches when it comes to food and dining.
As we move into 2022, it seems apropos to take a look back at how far we've come; after all, the Milwaukee dining scene, even just 12 years ago (as the city's restaurant boom began in earnest), was a far cry from what it is today.
But as we look, let's also appreciate the wealth of options that we have in our local scene and vow to support and preserve it as we move into a new year. Our restaurants are counting on us.
2010
It's tough to imagine a world without Blue's Egg. But until 2010, the city had never seen a restaurant that put so much thought into the morning meal. The same is true of Harbor House, which introduced an entirely new sort of Lakeside dining, complete with a larger selection of both East and West coast oysters than the city had ever seen.
That same year, Chef Michael Engel brought his unique blend of French and Mediterranean fare to Bay View in the form of Pastiche. And Milwaukee saw the beginnings of the pho craze with the opening of numerous Vietnamese restaurants including Pho Viet, Pho 43 and Hue in Bay View.
The one that got away
The Eatery on Farwell also opened in 2010, making a splash with its accessible menu of comfort food selections, which included notable vegetarian and vegan options, daily brunch, an amazing happy hour and a menu that paid homage to both the traditional Wisconsin tavern and supper club. Alas, the restaurant closed in 2014, making way for owne Ryan Oschmann's new project, taking over his family's supper club in Muskego.
2011
This year brought the city an interesting combination of restaurants to the scene. The burger scene was ineffably changed by the addition of Oscar's Pub & Grill, which has continued to woo burger lovers with options like the aptly named "Big O." Lowlands Group also expanded their reach to the Historic Third Ward, giving the city one of its first high profile rooftop patio spaces with Cafe Benelux. And after much anticipation, Dave Swanson blazed trails with the opening of Braise, a restaurant which not only assisted in putting Walker's Point on the map as a dining destination, but also took farm to table dining to a new level.
This was also the year that Nanakusa, a restaurant which elevated Miliwaukee's sushi scene, closed its doors. But it definitely paved the way for the addition of Screaming Tuna, an innovative spot that's taken innovative sushi (particularly sustainable sushi) to the next level.
The ones that got away
A few restaurants that opened in 2011 were ahead of their time. The first was Beta by Sabor, a short-lived but notable restaurant-within-a-restaurant which offered folks a look into the not-so-distant dining future with their menu of forward-thinking small plates, craft cocktails and frozen desserts made with their innovative nitro-cream machine (after the restaurant closed in 2012, Chef Mitch Ciohon would go on to found TacoMoto and later, Snack Boys). Such was also the case with Verduras Tea House & Cafe, a well appointed Third Ward stop that specialized in loose leaf teas and a menu of vegetarian soups, salads and sandwiches. Both would be right at home in Milwaukee if they opened today.
2012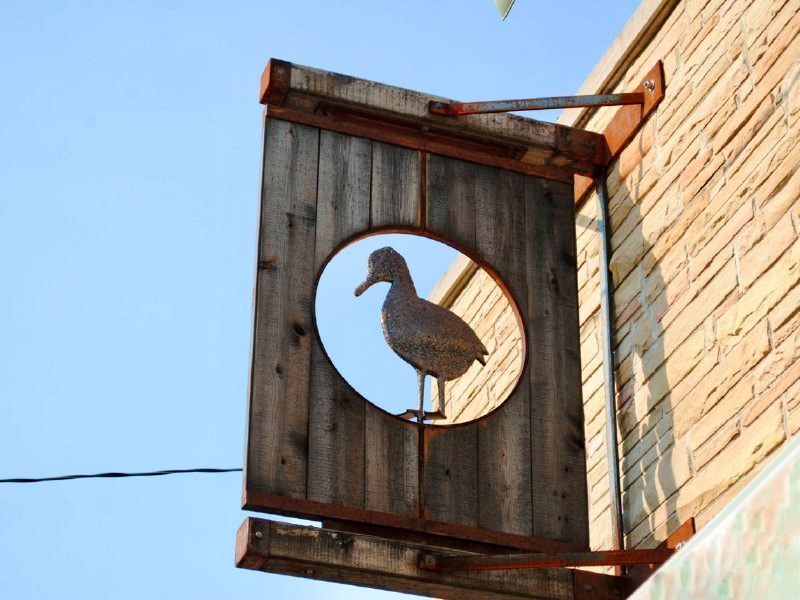 2012 was a memorable year that birthed a number of restaurants with impressive staying power. Among them was Odd Duck, a Bay View spot that stretched diners' palates with its inventive menu of ever-changing globally inspired small plates. The restaurant was among the trail-blazers which prepared the city for the slew of more adventurous restaurants that came in its wake. And in 2022, the restaurant is still blazing trails (and moving to Walker's Point).
Among the others which opened the same year were The Noble, which set a bar for the survival of tiny, unique eateries and Kanpai, a modern Japanese concept which would satiate the city's increasing desire for fresh, inventive sushi.
The one that got away
A restaurant which opened in 2012 to much fanfare, but also left an immense void in its wake when it closed in 2018, was c.1880. It was a restaurant which not only marked the homecoming of Chef Thomas Hauck, but introduced the city to a style of fine dining which was as artfully presented as it was delicious. The same could be said of Rumpus Room, which opened in 2012 with an edgy menu that bucked the more traditional Bartolotta's model. The restaurant closed during the COVID-19 pandemic, and its future is (currently) uncertain.
2013
Although 2012 was a tough year to follow in terms of innovative new spots, the city's dining scene made a big stride with the opening of Bavette La Boucherie, a forward thinking concept which combined an upscale cafe with a sustainably focused butcher shop. As time passed, it would be a restaurant which would showcase the wonders of phenomenally prepared fine dining fare at mid-level prices. And there should be even more of the same in 2022 as the restaurant moves to a larger location.
Meanwhile on the East Side, Chef Justin Carlisle opened Ardent, a unique chef-driven spot which would earn him accolades from both diners and the James Beard Foundation. In December of the same year, he'd open Red Light Ramen, a late night pop-up ramen shop which would pave the way for the ramen craze in Milwaukee.
The year also marked the return of Pizza Man after the original location was destroyed in a tragic 2010 fire. Its new East Side location would not only mark the return of countless favorite dishes, but also (unknowingly) pave the way for Ca'Lucchenzo, the restaurant Zak and Sarah Baker would open in 2019.
Other restaurants which came on the scene in 2013 includedBlack Sheep in Walker's Point, a restaurant which originally opened as a wine bar with a "haute dog" menu, but which found its identity under new ownership in 2015.
The ones that got away
The year also brought forth two beloved spots which weren't destined to last. The first was Wolf Peach, a Phoenix of sorts which sprung from the ashes of Roots Restaurant and Cellar and offered unique hilltop dining with a view to diners until its unfortunate closure in 2018. Milwaukee also saw the rise of AP Bar & Kitchen, a memorable small plates spot from Crazy Water's Peggy Magister which would make a name for itself with both its creative menu and stellar wine list before closing in 2017. And Simple Cafe on the East Side, which opened in 2013 and gave the city eight good years, would close during the COVID-19 pandemic in 2021.
2014
Looking back, this was a very good year for Milwaukee overall, with openings that included a laundry list of excellent restaurants, many of which consistently earn top spots on my dining list.
Bay View saw the transformation of Mama DeMarini's into Goodkind, a restaurant which would set the bar for both craft cocktails and shareable plates in the area. Similarly, Lazy Susan would bring voice to Chef AJ Dixon's cooking, creating a casual restaurant with a menu that's friendly to diners of all stripes.
Maxie's & Blue's Egg owners Dan Sidner and Chef Joe Muench also took a leap, opening Story Hill BKC in a former uniform store on Bluemound Road. The restaurant upped the ante for dining in the area, while simultaneously introducing an innovative new concept, a wine & spirits shop right in the restaurant itself.
Meanwhile, Tochi opened its doors in Shorewood in January of 2014 (right on the heels of the launch of Red Light Ramen), transforming the former Anaba Tea Room into a punk rock ramen shop which would introduce Milwaukee to a feast of both traditional and creative takes on the Japanese noodle soup. The restaurant was fated to move to West Bend in 2015 and will make yet another move to Sheboygan in 2022. But its survival is great news, nonetheless, for ramenphiles.
At the same time, Walker's Point continued to establish itself as a dining destination with the addition of Morel, a restaurant which would showcase Chef Jonathan Manyo's talents for showcasing thoughtfully prepared local fare.
The ones that got away
Among restaurants that opened in 2014, but which have since closed or reconcepted are Pattaya Thai (which occupied the building which is now home to Miss Molly's Bakery & Cafe) and Locavore, the locally focused restaurant at Potawatomi Hotel & Casino which closed in 2016 to make way for Canal Street Cafe. Tragically, the cheel – an eatery which made Thiensville a destination with its inspired Nepalese fare was also lost to a tragic fire in November of 2021; fortunately, there are plans to rebuild the restaurant in 2022.
2015
This was another great year for Milwaukee dining, with a diverse range of high profile restaurants making their debut. After a successful run of pop-up dinners, Chef Greg Leon opened Amilinda, a Downtown spot which offers a combination of intimate service and a menu of dishes inspired by the cuisines of Spain and Portugal.
In Riverwest, Company Brewing upped the ante for brewpub fare with an opening menu of innovative bar bites that went well beyond the usual. And Bay View got their first taste of The Vanguard, a bar and eatery which offered an unexpected twist on one of Milwaukee's most stereotypical foods: the sausage. The East Side also got a treat when Tony Kora and siblings JJ and Tammy Lert debuted Rice N Roll Bistro, a casual restaurant serving up a combination of traditional Thai dishes and beautifully presented unique sushi.
In 2015, no one was quite ready for the imaginative dining experience that accompanied the opening of Merriment Social. Dim sum style service? Burgers served up on housemade Japanese milk buns? All served up in a boisterous, fun environs? But as time wore on and the Merriment Social concept evolved, it's become one of the most fun, inventive restaurants in Walker's Point.
Meanwhile, Bass Bay Brewhouse shook things up in Muskego with a modern version of the classic Wisconsin Supper Club. The resulting restaurant offered a rustic, casual environment and lake views combined with a casual menu showcasing a variety of dishes from burgers and fried chicken to prime rib and one of the area's best fish fries.
The ones that got away
When Giovanni's reopened on Old World Third Street in 2015, it marked the comeback of long-time restaurateur Giovanni Safina and a menu of beloved Italian dishes; but the return was short-lived, with the restaurant closing its doors in 2017. Two other notables, Irie Zulu and Supper, also made their debuts in 2015, both closing after three-year runs.
2016
The true restaurant boom began in 2016, with nearly 40 restaurants opening their doors across the city. Chef Aaron Patin, formerly of SURG, took on the art of smoked meats with Iron Grate BBQ Co. Chefs Dan Van Rite (of Hinterland) and Daniel Jacobs (of Wolf Peach & Odd Duck) introduced the city to their take on Chinese-American and Asian-inspired fare at Dandan in the Third Ward. Third Coast Provisions reintroduced the city to opulent fine dining with an inspired seafood menu served up in an atmosphere that's as comfortable as it is beautiful.
Bartolotta's alum Chef Evan Greenhalgh put his internationally inspired cooking chops to work at Easy Tyger, the small plates spot focuses on an eclectic mix of Asian inspired dishes. Meanwhile, the owners of Movida branched out with Hotel Madrid, a dining destination which has continued to offer Milwaukee a modern view of Spanish cuisine.
The city also welcomed a small rash of unique additions, from C-Viche with its menu of Ibero-American fare to Urban Beets, which assisted in changing the way the city viewed plant-based cuisine (they would eventually close their Downtown location in favor of a new one in Wauwatosa).
Meanwhile, the pizza scene grew with the additions of Wy'East Pizza on West Vliet Street and Fixture Pizza Pub in Walker's Point.
The ones that got away
Of course, 2016 also saw a few openings that were heart-breakingly short-lived. We bade goodbye to Hello Falafel in Bay View, a restaurant which offered us two years of fresh, inventive Middle Eastern flavors. We also saw the final stretch of Karl Ratsch, which reopened in 2016, but closed the following spring, leaving nearly 100 years of memories in its wake. It was a closing which taught us all a number of valuable lessons.
2017
Diners' tastes change, and 2017 showcased openings that catered to a new era of dining needs. The Original brought comforting Southern-inspired fare to the East Side, along with an emphasis on stellar service. Strange Town brought a chill retro vibe, complete with vinyl records and globally inspired plant-based fare.
That same year, The Diplomat showcased James Beard nominee-worthy comforts in its menu of well-executed shareable plates; and we saw the long-awaited opening of Santino's Little Italy, a restaurant that would mark a new era for the North edge of Bay View.
The city also saw the introduction of restaurants including Boo Boo's Sandwich Shop and Bowls, further cementing the arrival of the national fast casual dining trend in Milwaukee. Freshfin Poke also brought the city its very first fast casual poke restaurant, a concept which has since expanded to include multiple locations.
The ones that got away
Spots like Yokohama, the modern ramen and karaoke spot; The Tandem, which redefined what a restaurant could be; and the beautifully appointed Kindred in Bay View also opened this same year. All three have since given up their ghosts, paving the way for new restaurants in their wake. Laughing Taco also announced its closing in 2021, though the space will remain available for private events in 2022. Even Birch + Butcher, which introduced Milwaukee to its first taste of spectacular hearth-fired cooking, would be lost to history during the COVID-19 pandemic (though it would reopen as a new concept, Birch, in 2021).
2018
No lie. 2018 was a spectacular year for Milwaukee. Among the 60+ restaurants that opened in 2018, there were countless notables.
Breakfast was made new (and fun) again at Uncle Wolfie's Breakfast Tavern, a restaurant which not only created a new brunch destination, but revived a former tied house in the process. Meanwhile, Bartolotta alum Chef Andrew Wilson opened his first restaurant, Brandywine in Cedarburg, setting a new bar for eateries in the area.
We also saw Wolf Peach alum, Chef Kyle Toner, take the helm at Glass + Griddle, Milwaukee's biggest and most beautiful beer hall yet (even after being rebranded as Bottle House 42 in 2021). And before the year was over, Don's Diner slid into the fray with its retro diner atmosphere and upscale-casual fare... rebranding as a dual concept, Don's Grocery & Liquor and Don's TV Repair (speakeasy) during the 2020 pandemic.
In West Allis, the arrival of Sze Chuan set the bar exceedingly high for traditional Chinese fare in Milwaukee, gaining a slow-but-steady following of loyal fans. Momo Mee also made a splash in Walker's Point, introducing Milwaukee to a pan-Asian menu featuring housemade noodles and dumplings, including the coveted xiao long bao.
Crossroads Collective made its debut as the East Side's first food hall, giving birth to enduring concepts like Egg & Flour and Heaven's Table BBQ (which would leave the food hall and establish a brick and mortar at the end of 2021).
Meanwhile, the Sherman Phoenix opened in the Sherman Park Neighborhood transforming a space once marred by violence into a community gathering place and entrepreneurial hub showcasing retail and food-based businesses including Confectionately Yours, Lush Popcorn and Funky Fresh Spring Rolls.
Of course, the year also brought about some drama. Among the most confusing scenarios of the year was the closing of the Original Crawdaddy's, which Chef Johnathan Klug had reopened in a new location on Greenfield Avenue. Things got confusing when, late in 2018, Troy Meyer opened Crawdaddy's on Greenfield, a different (but similar) concept with a very similar name.
The ones that got away
Fauntleroy, a memorable French concept introduced by Chefs Daniel Jacobs and Dan Van Rite in 2018, and Celesta, a plant-based comfort food haven, were both among a slew of spots to bid adieu during the COVID-19 pandemic in 2020. The same was true for Snack Boys, a venue that would make its mark with wildly fun throw-back decor and a thoughtfully constructed menu of well-executed snacks. Sadly, after relocating to larger digs on the East Side in late 2019 – and without much time to gain footing – the venue quietly gave up its ghost in 2021 after pandemic woes made keeping the concept alive an impossible task.
Long time North Side restaurant, Silver Spring House also made a triumphant comeback in 2018; unfortunately, the restaurant doors closed again this fall after just 18 months in business.
2019
Expansion of the scene slowed only slightly in 2019, with right around 50 restaurants opening their doors in the past year. Among them are stars like Ca'Lucchenzo, which offers diners a taste of both excellently prepared Italian pastas and a level of service that makes dining there a joy. The Iron Horse Hotel introduced a new favorite in Ash, a cozy casual spot offering more delicious hearth-fired fare.
Meanwhile, longtime Buckley's Chef Thi Cao opened Wild Roots, a forward-thinking locally-focused restaurant in West Allis. Chef Jodi Janisse-Kanzenbach also took a leap, closing her longtime restaurant Cafe Soeurette in West Bend to open Prec1nct Tap + Table, an inspired casual restaurant in Germantown. Former Tomken's chef, Brian Felten, also filled a void on Vliet Street with his new upscale-casual tavern concept, Neighborhood Draft.
Breakfast returned to Silver City with the opening of Orenda Cafe, a cheerful cafe offering healthful, comforting takes on breakfast and lunch dishes. The year also saw the groundbreaking opening of Zocalo Food Park, a community hub and the city's first food truck park, featuring vendors including Mazorca Taco, Ruby's Bagels and Scratch Ice Cream.
A number of existing businesses also secured their very own brick and mortar locations in 2019. Among them were Chilango Express, Press. Waffles and Triciclo Peru, each of which offer their own unique takes on casual fare.
The city and surrounding area also saw numerous high profile openings from national brands including Fairgrounds Coffee + Tea, the Fox Point location for Lou Malnati's Pizzeria (which now has multiple locations), and both Wahlburgers and The Pivot Room (WhirlyBall's signature restaurant) in Brookfield. Punch Bowl Social also splashed onto the scene in 2019 with its combination of comfort food fare and entertainment, but has not yet reopened since shuttering during the pandemic.
The ones that got away
Burgerim brought its unique burgers Downtown in February of 2019; but it disappeared just as quickly, leaving an empty storefront on Old World Third in its wake. We also saw the return of the original Crawdaddy's restaurant, which reopened under the name The Original Crawdaddy's Roadhouse in July of 2019, but closed following Chef Jonathan Klug's untimely death in February of 2020.
2020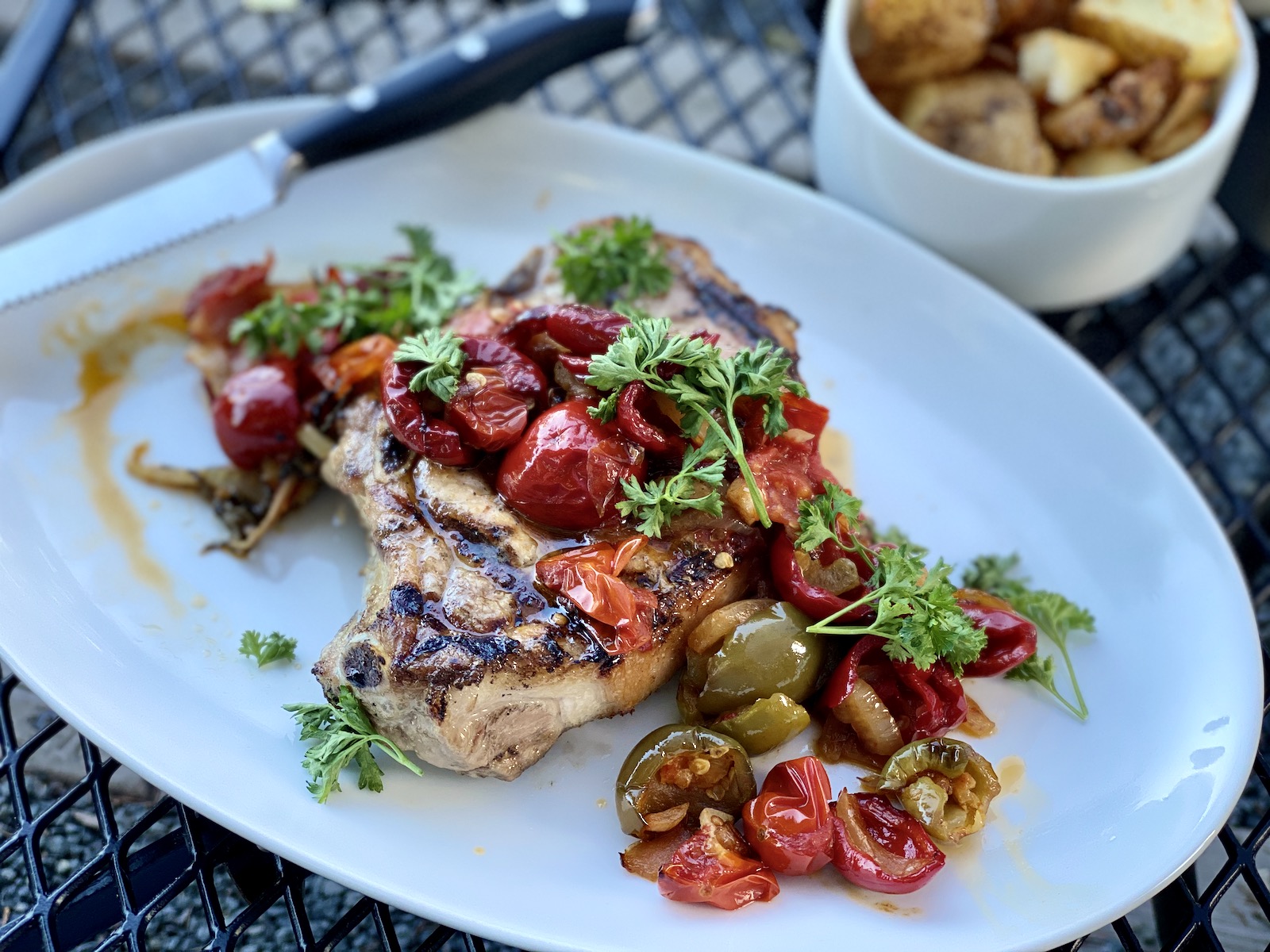 2020 was quite the year. It was among the most difficult in memory for restaurants nationwide, nearly all of which struggled to keep their heads above water throughout the COVID-19 pandemic.
And yet, we were lucky. Despite closings and challenges, we welcomed over 40 new restaurants. Among the highlights was the opening of Sorella in Bay View, a true neighborhood eater where Chef Kyle Toner introduced his Jersey-inspired takes on Italian American cuisine; the much-anticipated brick and mortar for Egg & Flour Pasta Bar (which opened, closed and reopened all in the course of the year); and the opening of La Dama, a modern regional Mexican re-concept which marked a new era for Crazy Water's Peggy Magister and long-time chef Emanuel Corona.
Restaurants like Aperitivo introduced new takes on small plates; while the city's bagel scene got a lift thanks to the bagels and noshes at Allie Boy's Bagelry & Luncheonette.
Meanwhile, Taqwa's Restaurant and Bakery brought a welcome new slate of Middle Eastern fare to the near South Side. Lao fare was also (happily) brought to the fore and celebrated through venues like Sweet Basil in Franklin and Sticky Rice in Riverwest, which have worked to spread the word about a cuisine that's often overshadowed by neighboring cuisines from China and Thailand.
As many in our city rallied for justice and equality, we also welcomed a fair number of new Black-owned restaurants from Big Daddy's BBQ, Grandma's Hands, Immy's African Cuisine and new Jamaican eateries including Mobay Cafe and Jamaican Season Island.
Unsurprisingly, in a year when we all needed it, comfort food was king. Pizza options multiplied across the city bringing us mobile gems (and pop-ups) like Brute Pizza, Flour Girl & Flame and Flourchild, along with brick and mortar spots like the uniquthe revitalization of The Red Mill Inn and Tavolino, which took over the space formerly occupied by Divino Wine & Dine.
We also saw an uptick in quality burgers with spots like Dairyland upping the ante with their consistent, nostalgic offerings in both Oak Creek and at Zocalo Food Park
The ones that got away
Sadly, a number of the new restaurants which opened in 2020 have since closed, nearly all casualties of the pandemic in one way, shape or form.
Other 2018 openings that weren't meant to last include Betty's Burgers & Custard on Brady, which announced its closing in 2021 and Pizza de Brazil, a unique South American pizza buffet concept which didn't quite make it a full year. Maybe most tragic was the loss of Thum, a restaurant which brought modern Lao fare to the fore for many (and did it well), said goodbye in 2021 after a very difficult year.
2021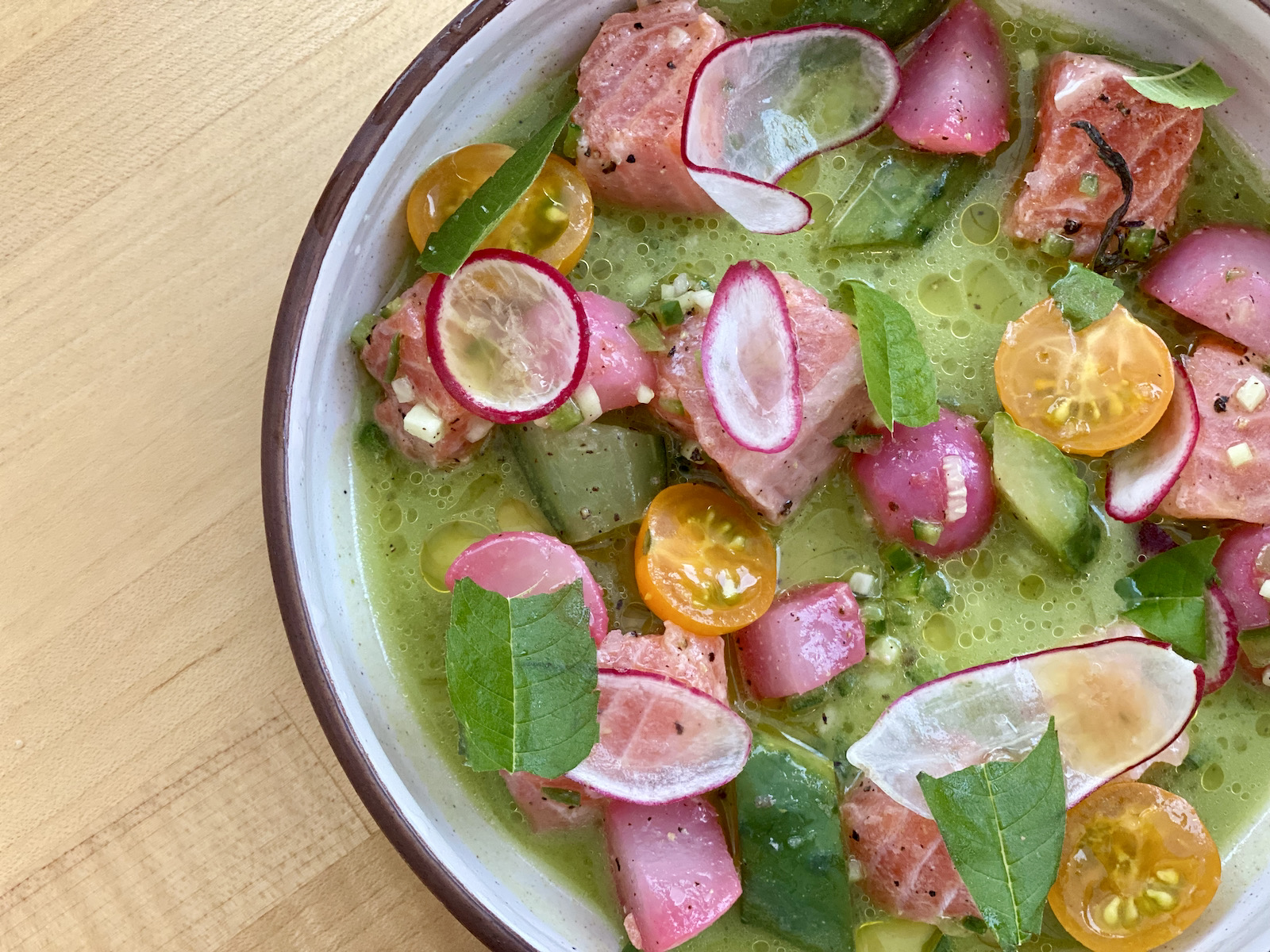 If 2020 was an earthquake, 2021 was the aftershock. Even as restaurants reopened, hardships like escalating food costs, supply chain issues and staffing shortages littered every step of the way.
But, again. Milwaukee's dining scene kept on growing. For every loss there seemed to be a gain. Birch + Butcher was reborn as Birch, a must-try restaurant where vegetables and meats are both coaxed to their full flavor with the help of open fire. A former leather factory on the edge of Downtown was utterly transformed into Central Standard Crafthouse & Kitchen, a micro-distillery, restaurant and event space all in one. And Buttermint Finer Dining & Cocktails has brought with it both the charm of 1960s-inspired continental dining, but also the hope of a return to swanky nights out on the town.
Meanwhile, eclectic spots like Fool's Errand and Blackwood Brothers Restaurant & Social Club brought inspired comfort food to the fore, a true boon for a year when getting back to dining out was among the highlights.
Speaking of comfort food, it really did rule the scene. Dairyland Old Fashioned Hamburgers & Frozen Custard, which started out as a ghost kitchen and food truck graduated to brick and mortar quarters at the new Central Waters Brewery in the Pabst Complex. Saint Bibiana made very good waves with its burger on Brady Street, the dog-friendly Riley's Sandwich Co. brought fantastic roast beef and chicken sandwiches to Shorewood, and Drunken Cobra brought poutine back to North Avenue. Meanwhile, nostalgia ruled as folks went nuts about the return of Big Boy to Wisconsin.
We also saw a number of established restaurant owners conjure up new things. Longtime pitmaster Darnell Ashley of Ashley's Bar-B-Que opened Q, a full service southern and soul food restaurant in the Bronzeville neighborhood. Angie Wierzbinski and Amy Plennes, owners of The National Cafe, helped to fill the void left behind by Celesta by opening a new plant-based cafe, The Lafayette Place. Meanwhile, the owners of the cheel branched out to embrace Mexican fare with Daily Taco + Cantina in Thiensville, a restaurant specializing in Guadalajaran fare.
And even as the city lost longtime favorites, new things arose. Fuel, the nostalgic grunge-era Riverwest coffee shop, became home to an inspiring new concept, The Daily Bird, a venue centered as much around community and positivity as coffee and delicious food. And Nice Times, a new plant-based eatery, made its inaugural debut in the former Snack Boys space during last week of the year.
Meanwhile, 2021 brought the news that Fuel's once-sister-cafe Comet will be reopening in 2022 under the ownership of Valeri Lucks, an established restaurateur who helped to shape Comet's trajectory years ago. And two popular restaurants – Bavette and Odd Duck – will be making a move to new spaces in the new year as well.
A keen reminder
As I compiled this list, and contemplated the growth we've seen over the last decade (in turn appreciating the many great restaurants that have opened and remained), it underscored the deep importance of supporting these restaurants as we head into the New Year. It sounds morose; but it's more true now than ever. Those we do not support may not make it another year.
For a full list of openings from the past 18 months, check out our guide to the newest Milwaukee restaurants. And please make it a point to support our local restaurants in 2022. They are ALL depending on us.
Lori is an avid cook whose accrual of condiments and spices is rivaled only by her cookbook collection. Her passion for the culinary industry was birthed while balancing A&W root beer mugs as a teenage carhop, fed by insatiable curiosity and fueled by the people whose stories entwine with each and every dish. She's had the privilege of chronicling these tales via numerous media, including OnMilwaukee and in her book "Milwaukee Food." Her work has garnered journalism awards from entities including the Milwaukee Press Club.
When she's not eating, photographing food, writing or recording the FoodCrush podcast, you'll find Lori seeking out adventures with her husband Paul, traveling, cooking, reading, learning, snuggling with her cats and looking for ways to make a difference.