Normally around this time of year, we would write an article of the good, the bad and the ugly that happened in the previous 12 months.
But who wants that after 2020? Do you REALLY need a refresher on the bummer that was the past 365 days of our existence?
I think we're all very well-versed in the not-so-great news that took place this year – so if we're going to take a final look back at 2020, let's make it a final glance back at the good news that happened in Milwaukee. Because as sad and tough as the past year could be, some really phenomenal things still happened too – from massive inspirational cultural movements, to local triumphs in the worlds of business and sports, to moments of blessed normalcy in an abnormal year, and even just small everyday joys and amusements that brought smiles to our faces.
Here are 100 good, silly and just overall pleasant things that happened in Milwaukee this past year.
1. Despite everything, more than 70 new restaurants opened in 2020 – many even during the pandemic.
2. The first of many successful local sports figures staying in Milwaukee, Brewers manager Craig Counsell agreed to a contract extension.
3. Unprecedented numbers of Milwaukeeans from all walks of life stood up, and continue to stand up, for equality, justice and Black lives.
4. The Milwaukee Bucks ended the 2019-20 regular season with the best record in the entire NBA.
5. The Packers got something resembling revenge and won in the playoffs against the Seattle Seahawks.
6. The ice bars returned to the Third Ward earlier this year, back when drinking outdoors was a novel premise.
7. The Summerfest main stage line-up was announced – and is really good! And we have that to look forward to in 2021 now!
8. The Packers made NFC Championship – and we don't need to talk about what happened there!
9. City Lounge kept Milwaukee entertained in extravagant ways with its many pop culture-themed pop-ups – this year including "Seinfeld," "Tiger King" and Disney.
10. We're all going to miss the name "Miller Park" – and this certainly wasn't the way we wanted to say goodbye – but at least the new name, American Family Field, isn't bad. It's certainly no Smoothie King Center or KFC Yum! Center.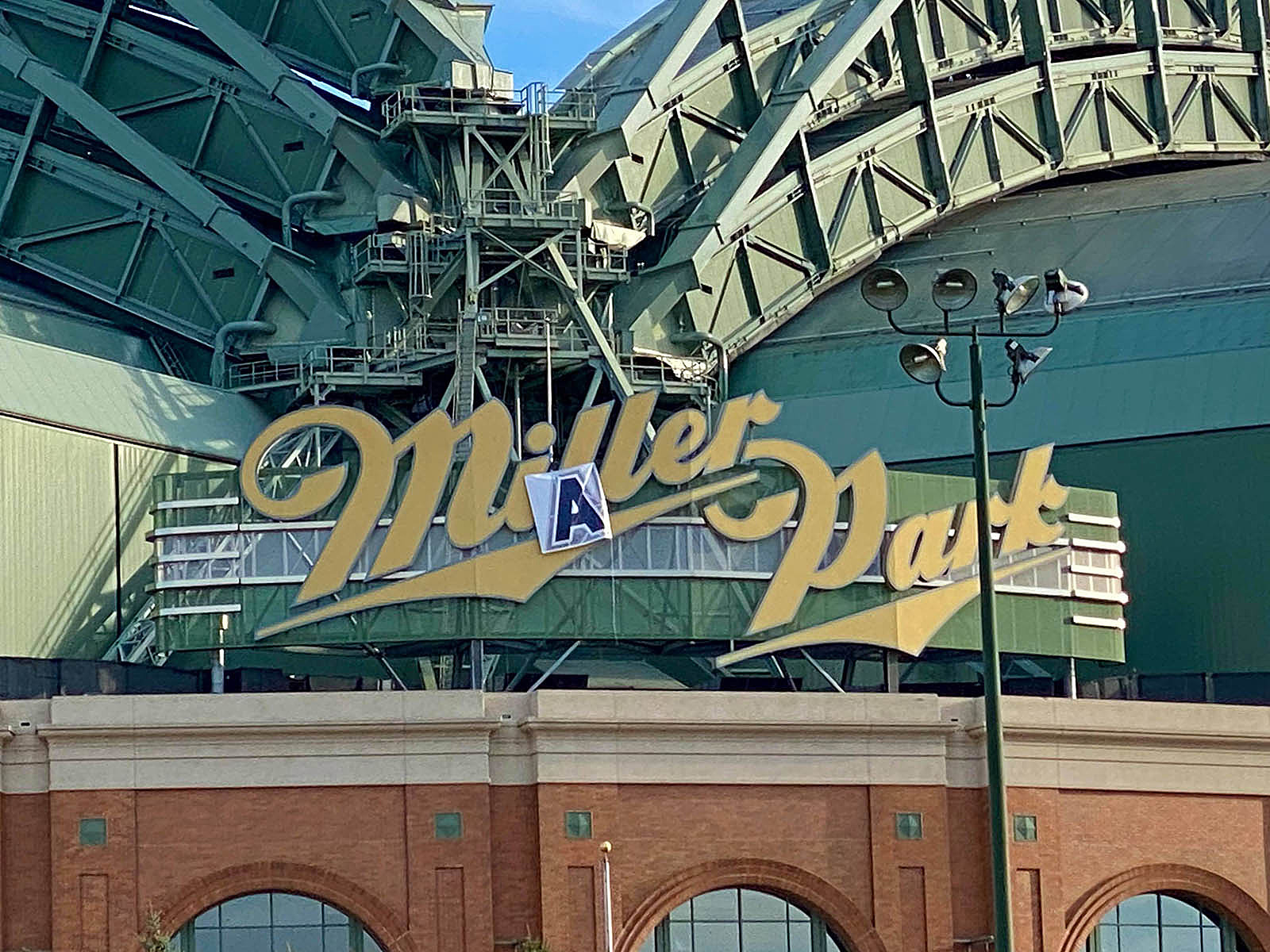 11. Phobuary arrived yet again to warm up one of the coldest months of the year and bring attention to great, often overlooked restaurants in the Silver City area.
12. Fiserv Forum agreed to pay a $15-per-hour minimum wage for its arena employees.
13. Many of us rediscovered the outdoors and the greatness of just taking a walk.
14. Sprecher Brewing was sold – but don't worry, it stayed local and awesome.
15. The Brewers turned 50 this year!
16. Giannis became a dad!
17. If you're reading this article, you probably noticed that OnMilwaukee redesigned! We hope you like our new look!
18. Downtown celebrated Valentine's Day with several awesome ice sculptures.
19. Niche Book Bar, Milwaukee's first Black-owned bookshop since 2017, announced it will open next spring.
20. The city got its first bike boulevard on Fratney Street in Riverwest.
21. Vice made a mini-doc about the Milverine.
22. A team of Milwaukee sports greatness – Giannis and Christian Yelich – helped out Pat Connaughton at the NBA dunk contest. He lost, but he won in our hearts.
23. Four Wisconsin restaurants earned Four Diamond status from AAA, including Sanford and Ardent in Milwaukee.
24. The Hop celebrated its one millionth rider.
25. Although no Wisconsin chefs made the final selection for Best Chef Midwest this year, we had several Milwaukee semi-finalists: Dane Baldwin of The Diplomat and Karen Bell of Bavette La Boucherie, along with Paul Bartolotta of The Bartolotta Restaurants for Outstanding Restaurateur.
26. You could get alcoholic beverages with your carry-out – and we needed it this year. (And, any jokes aside, restaurants needed it too.)
27. A lot was cancelled this year, but Sculpture Milwaukee wasn't – and it even expanded into the Third Ward!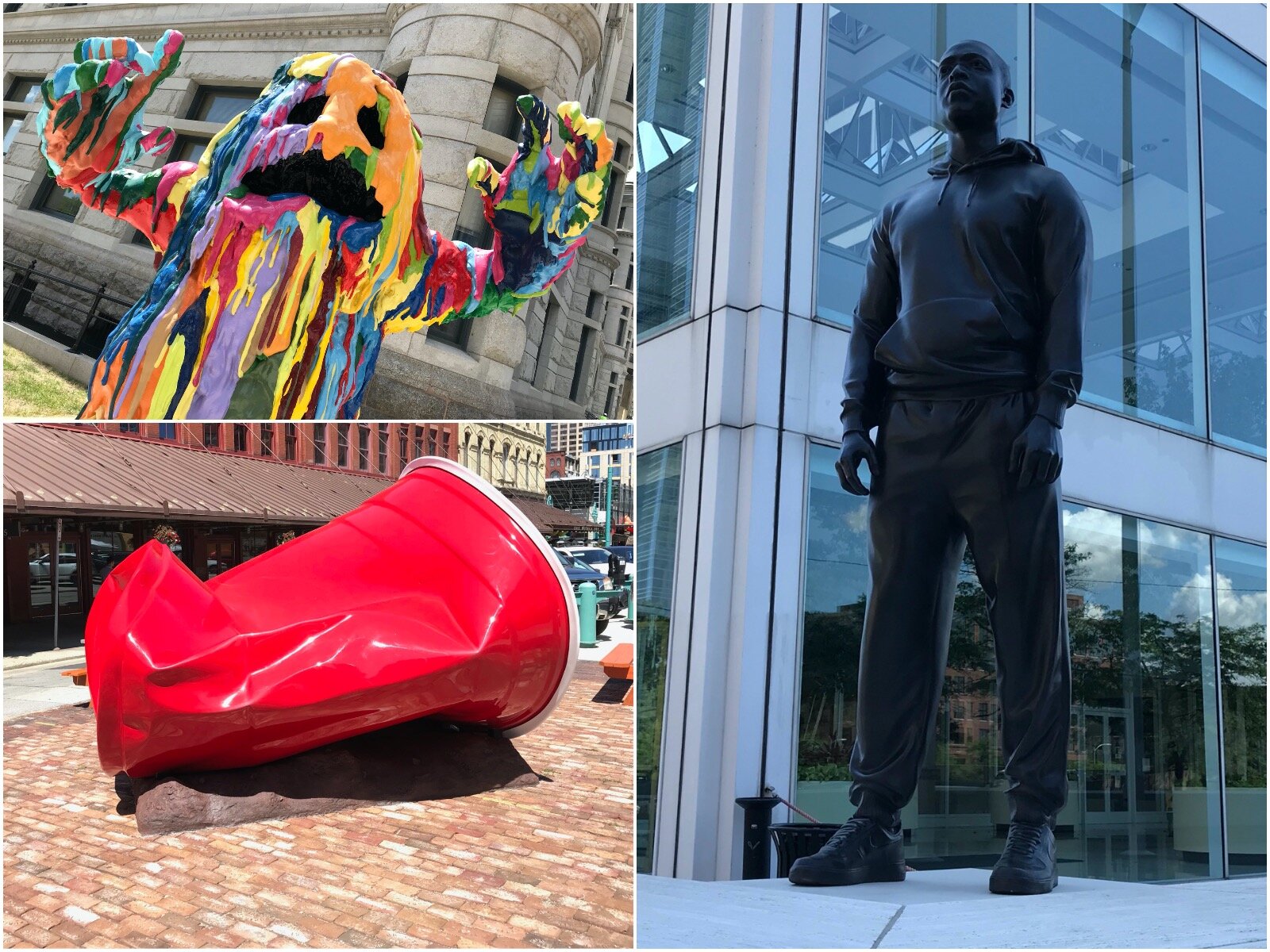 28. All-star and MVP Christian Yelich signed a mega-deal to stay with the Milwaukee Brewers – a wonderul reoccuring theme throughout 2020.
29. Dave Chappelle donated the proceeds from his surprise March comedy shows in Milwaukee to the families of the MolsonCoors shooting victims.
30. The BMO Tower finally opened and welcomed its first tenants.
31. Getting a classic Wisconsin fish fry through a drive-thru became normal, accepted and delicious behavior.
32. The trend of "pandemic puppies" meant that many dogs and other pets found adopted homes during 2020. Yay for our four-legged family members!
33. In very Wisconsin news, Milwaukee opened the country's first airport beer garden.
34. At the start of the pandemic, as concerts and events were cancelled, Giannis donated $100,000 to Fiserv Forum staff affected by the lockdown.
35. The Oriental Theater remains closed, but Milwaukee Film still brought great movies to audiences with its Sofa Cinema virtual platform.
36. Hey, at least we avoided Nickelback performing at the American Family Insurance Amphitheater.
37. The Milverine became pen pals with our own Molly Snyder.
38. Central Standard used some of its vodka to make free sanitizer.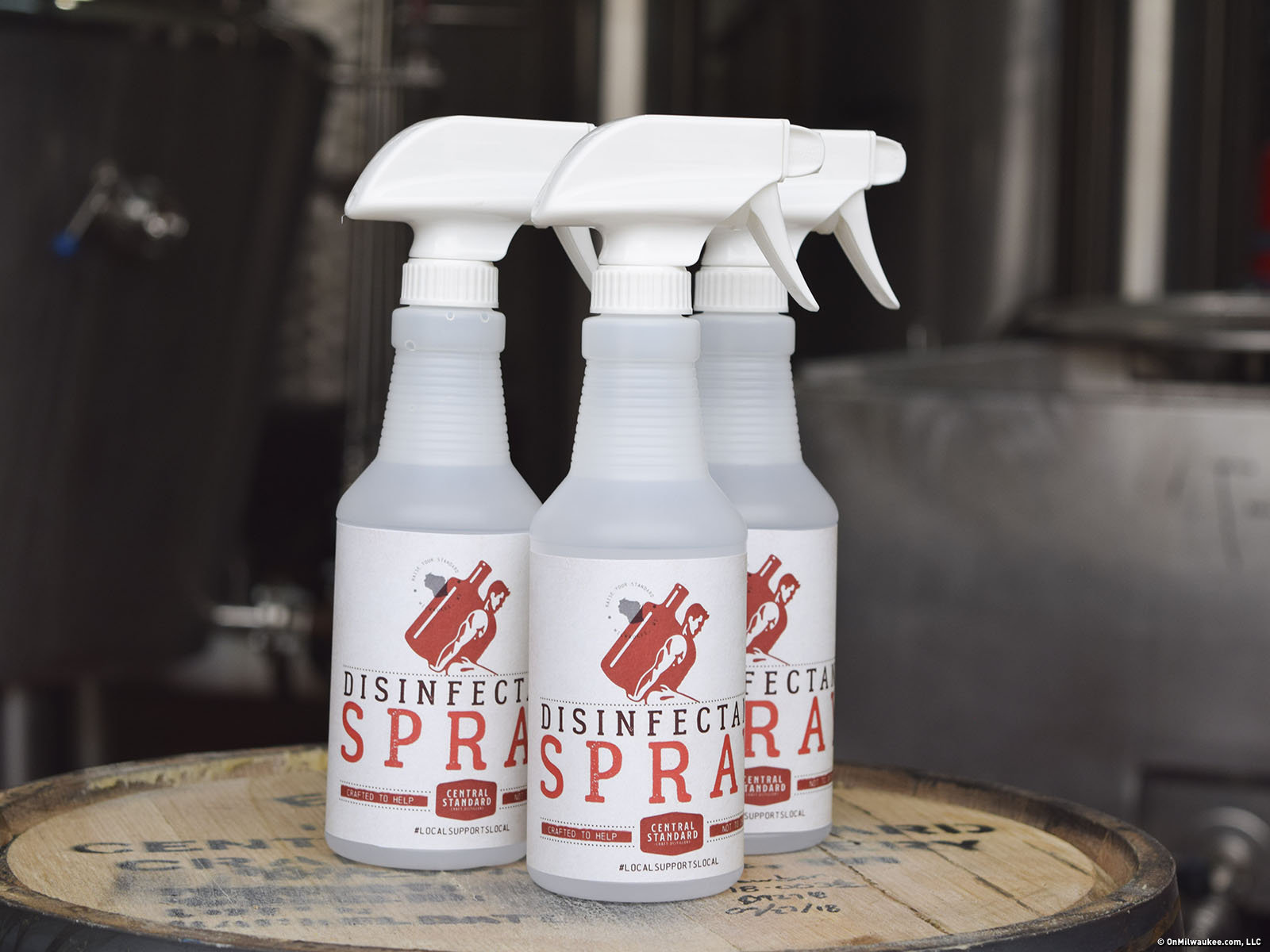 39. The city united to support restaurants, bars and other local businesses during dire times.
40. This video of Milwaukee in the midst of lockdown was haunting but also inspiring in its call for comfort in silence.
41. Lori taught us how to cook with Quarantine Kitchen. Even Matt learned how to make something beyond Hot Pockets!
42. Milwaukee breweries teamed up to bring Milwaukee beer to the people during the lockdown with several beer drive-thrus.
43. Regular movie theaters struggled, even when they were allowed to reopen, but at least we rediscovered the joy and fun of the drive-in.
44. Christian Yelich: good baseball player, great person according to this charming and wonderful story from April.
45. Sprecher gave away thousands of free root beer floats.
46. Wes Tank brought joy to people during unjoyful times with his Dr. Seuss rap-reading mash-up videos.
47. The Milwaukee-based National Bobblehead Hall of Fame and Museum created a Dr. Fauci bobblehead – and, more importantly, raised $100,000 for the 100 Million Mask Challenge.
48. Despite limited voting sites and an ongoing pandemic, Wisconsin voted in impressive numbers during the spring primary and refused to have its political voice taken away.
49. While we may have lost our community centers, we still found ways to be a community with virtual happy hours and wine recaps. (Stay tuned for more of the latter in 2021 too!)
50. Comedian Jim Gaffigan got a taste of Milwaukee and shared his Brew City stockpile with his family and his YouTube viewers.
51. Bars and restaurants brilliantly pivoted into beer depots and convenience stores.
52. Sure, it's Sheboygan, but close enough: Wisconsin got its first roman al taglio restaurant with Harry's Pizza.
53. We got to work in our pajamas – and no worries about traffic to and from the office!
54. Thanks to our friends at Milwaukee Neighborhood News Service, we learned about this awesome local jump rope group.
55. From "Tiger King" to "Queen's Gambit" to "The Last Dance" and more, we had no excuse not to stream just so much television and so many movies.
56. We made bucket lists of places we need to visit when all is normal again. Let's never take anywhere for granted.
57. Brewmakers didn't just make good beer in 2020; they made collaborative beers, like All Together IPA and Black Is Beautiful stout, for a good cause.
58. Hey, we still (technically) hosted the DNC!
59. Superstar chef Jose Andres and his World Central Kitchen bolstered the incredible mission at The Tandem.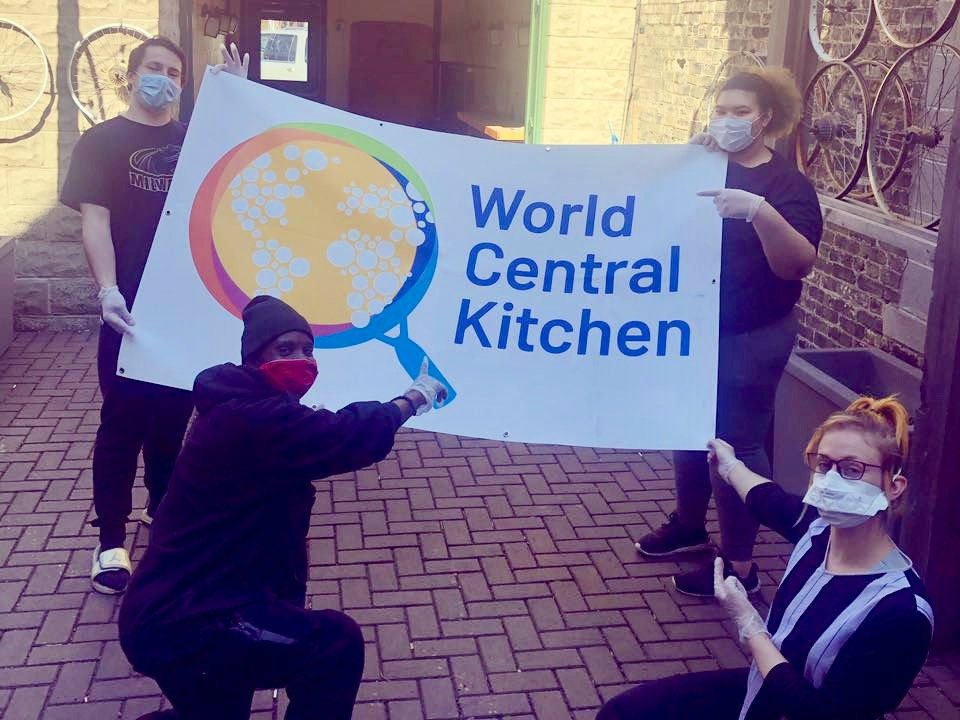 60. We all got green thumbs with an increase in gardening during the pandemic.
61. We could visit museums in our underwear.
62. We re-discovered the glories of the porch and the patio.
63. So. Many. New. Murals. Milwaukeee's never looked brighter and more colorful.
64. Chance the Rapper donated $30,000 to MPS Parkview School and one of its teachers.
65. This guy tried eating all of this food from Safe House and gave us, uh, a show. I miss bars.
66. Restaurants showed impressive versility and creativity in evolving takeout and outdoor options.
67. Padma Lakshmi showcased the city's food scene for an episode of her Hulu show "Taste the Nation."
68. We still got cream puffs!
69. Milwaukee County made Juneteenth a permanent holiday.
70. Milwaukee native Michael Starrbury is writing the upcoming Netflix Colin Kaepernick drama.
71. Pride endured through the coronavirus – including through people's beautiful Rainbow City Chalk Project sidewalk drawings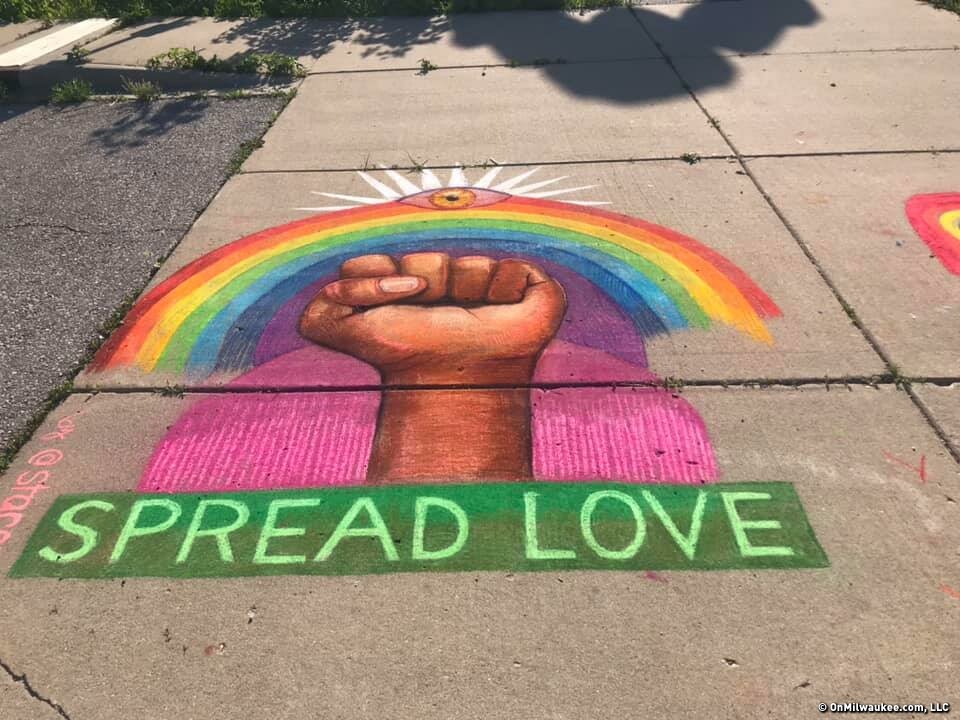 72. The Bucks led all of professional sports, starting a strike in the name of protesting police brutality and inspiring increased awareness, increased voting locations and more.
73. Milwaukee, Wisconsin and the rest of Packers Nation teamed up to save beloved NYC bar Kettle of Fish.
74. The Highbury created a mural in honor of Giannis, the Bucks and the ongoing movement against police brutality.
75. The Brewers weren't great – but this "Back to the Future" spoof to start the season was!
76. The Milverine got a new pup.
77. Hey, at least the Bucks weren't swept by the Heat in the playoffs!
78. There was no Wisconsin State Fair this year, but we still got to eat like it with the brilliant State Fair drive-thru.
79. The 2020 Milwaukee Film Festival still happened and was still awesome.
80. The Milwaukee Public Museum has a much-needed new home.
81. Giannis won his second-straight MVP.
82. The State Fair cream puff went to new heights this year with two new flavors: pumpkin spice and chocolate.
83. Our own Molly Snyder won Halloween by dressing up as The Milverine.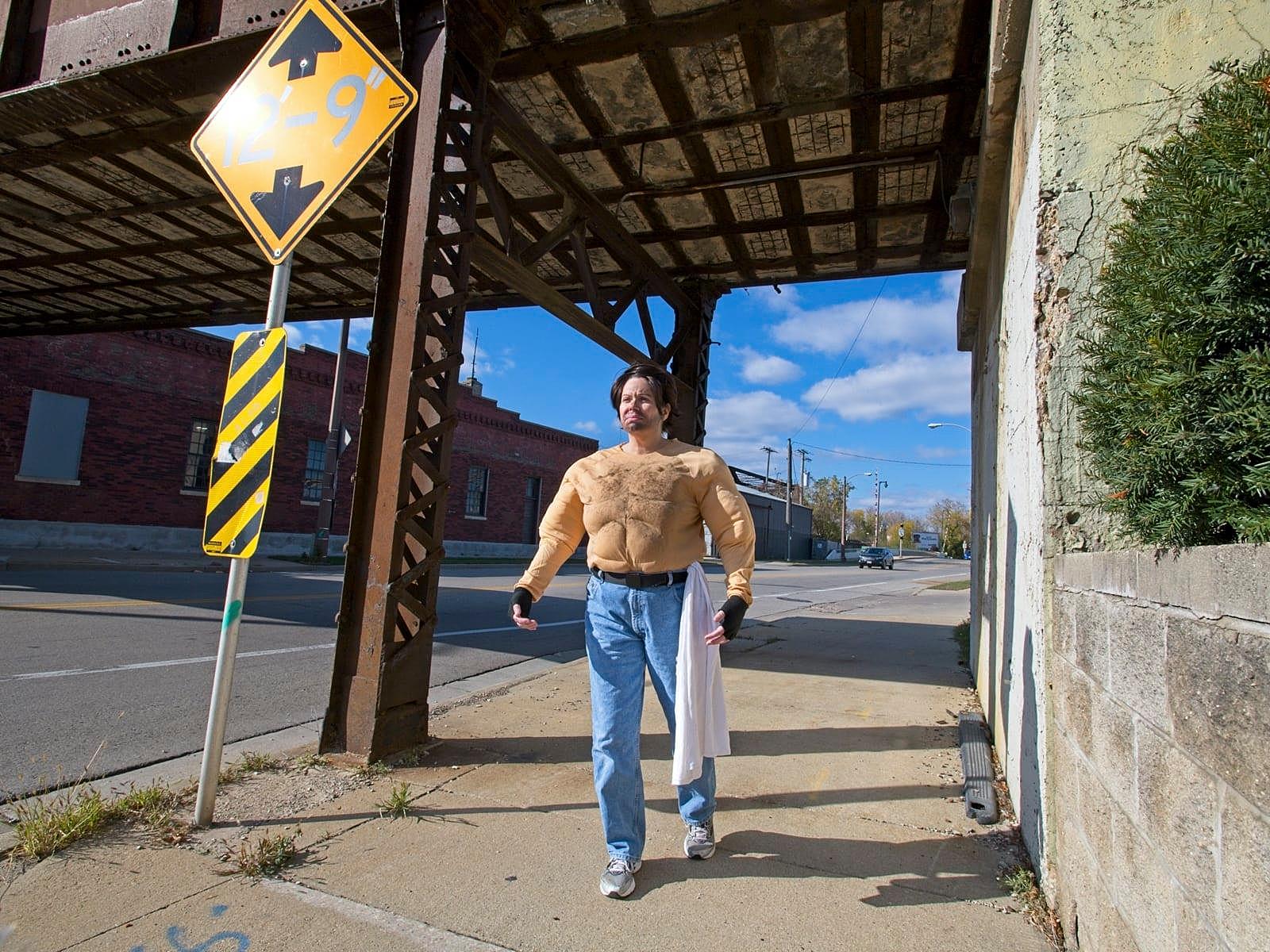 84. The Bucks got a cool new alternate jersey – potentially two, actually.
85. Pat's Rib Place and their beloved barbecue sauces scored a coveted place on Oprah's favorite things for 2020.
86. Phish frontman Trey Anastasio apparently wears a Milwaukee Home T-shirt every night to bed. Thanks!
87. Summerfest may have lost Harley-Davidson as a stage sponsor, but got a new one with Generac. (We were rooting for calling the new stage The Big Stink, sponsored by Milorganite – but this works too.)
88. VOGELBACH!
89. How about this sweet Riverwest man who loves fixing and giving away broken snowblowers and lawnmowers?
90. The Rave and Riverside kept the Halloween spirit (along with actual spirits) alive with haunted behind-the-scenes tours.
91. The Bucks upgraded by trading for Jrue Holiday and Bogdan Bogdanovic.
92. Local chef Adam Pawlak will put his skills to the test on "Hell's Kitchen."
93. The Hoan looks even cooler as we lit the bridge for all sorts of events – and more to come in the future.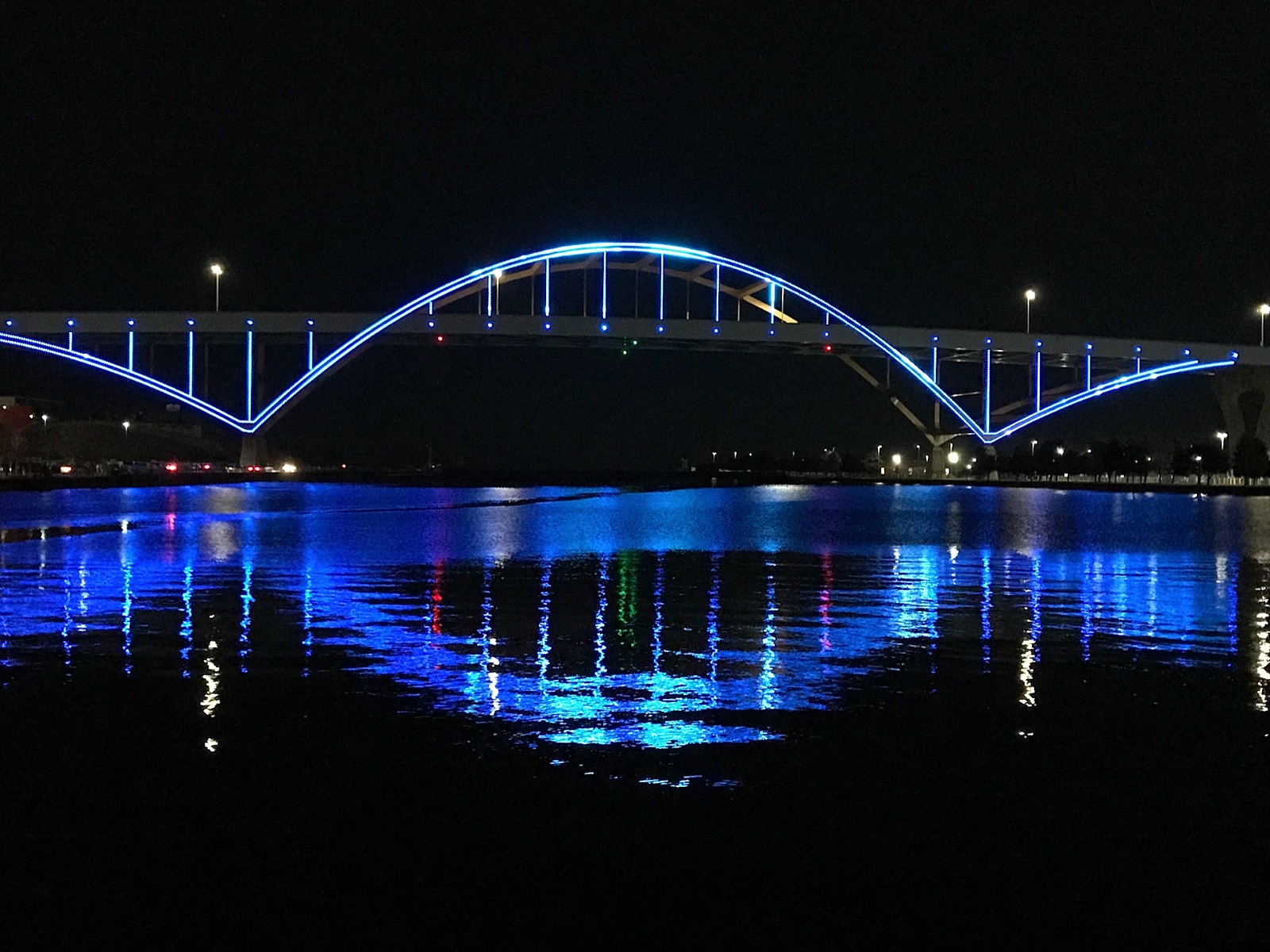 94. The Bears still suck as the Packers beat their rivals, 41-25.
95. We found out we won't have to wait long for the next Milwaukee Film Festival as the 2021 edition will take place in May.
96. The Bucks played their first home game on Christmas day in more than 50 years – and, even better, they won!
97. The Rave and its creepy haunted swimming pool makes Rolling Stone.
98. This really lovely story about a sausage race with a sweet backstory.
99. Giannis signed his supermax deal with the Bucks, keeping him in Milwaukee for several more years.
100. We learned how to appreciate what and who we have in our lives – and how much we're going to appreciate everything in 2021.